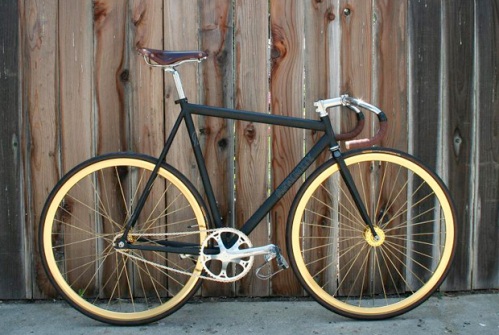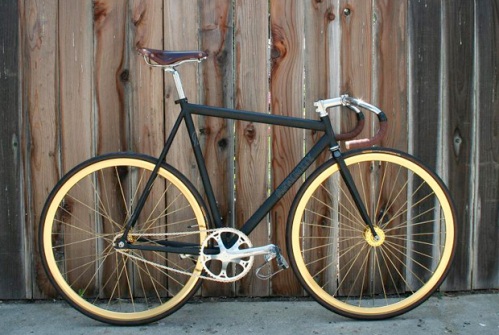 BoutiqueCycles.com is a user submitted gallery dedicated to custom and boutique bikes. Two bike enthusiasts from Sydney, Australia had this bright idea and we are loving some of the submissions. Editors' Choice awards are given to the best bikes submitted in their category, bringing some excitement to the realm.
The fixed gear bicycle pictured above is an Affinity Masterpiece and happens to be this month's Editors' Choice. There's been much work put into the customization of this beauty, leaving us yearning for more goodness.
Check out Boutique Cycles for more great bikes.
More images after the jump.