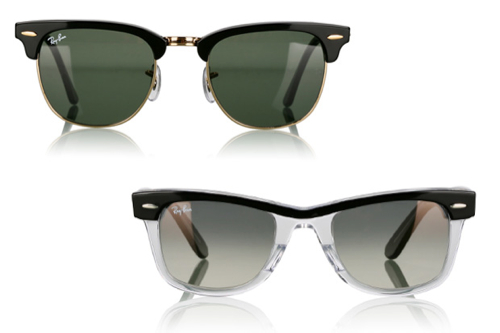 Hypebeast gives us a look at Ray-Ban's eyewear lineup for the Spring 2010. The collection, "Features a wealth of classics done up in a selection of new colors and material makeups. Amongst the standouts of the season are carbon fiber-infused aviators, clubmasters, and timeless wayfarer silhouettes."
More info and images after the jump. 
Available now at My Wardrobe.