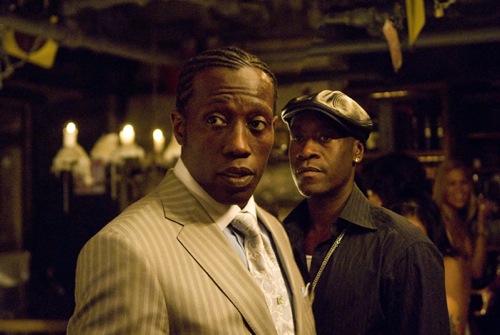 Directed by Antoine Fuqua (Training Day), and written by Michael C. Martin, a one-time subway flagger from East New York, Brooklyn's Finest is looking to be a great American crime film with a memorable cast. Starring Wesley Snipes, Don Cheadle, Ethan Hawke and Richard Gere, the film premiered at Sundance in January of 2009. It was the first to be sold and many of the headlining actors took pay cuts to be a part of the film. The short synopsis is that three unconnected Brooklyn cops wind up at the same deadly location after enduring vastly different career paths.
The movie hits theaters March 5th.
Watch the trailer after the jump.