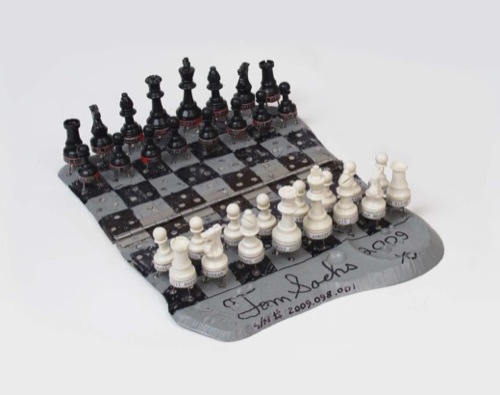 Handmade in the artist's studio in NYC, this chess set from Tom Sachs is limited to only 15 sets. "Although the Soviets never made it out of lower earth orbit, cosmonauts (black) face astronauts (white) in this lunar game of chess. Gravity is manufactured by rare-earth neodymium magnets and a high-mass 5 lbs felt-covered lead base. Each piece includes a handmade name (like Yuri Gagarin's) and three landing legs customized for the magnetic lunar surface. "
The set comes in a signed handmade Hermés + LEM box. The pricetag's at $10,000 but damn is it a nice chess set.
More images after the jump.