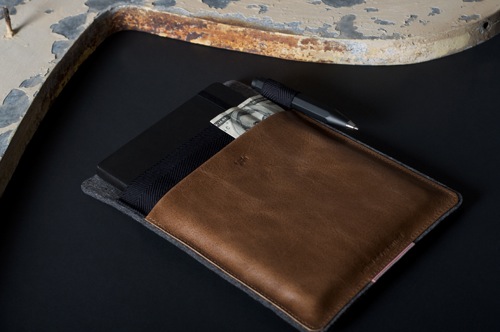 The Moleskine notebook, an essential for every man (or woman), transcends all boundaries and really takes us back to the most simplest forms of creativity and communication — a pen and paper. While there are companies out there with the sole purpose of making cases to protect your thoughts and creations, they all seem to fall short. Hard Graft is known to go the extra mile to ensure our favorite products and peripherals are safe and they exceed expectations once again with their cases for Moleskine notebooks.
Full leather front and felt back adds no extra bulk and they're perfect for soft and hardcover Moleskines. The felt and leather combo happens to be iconic Hard Graft and we wouldn't have it any other way.
More info and images after the jump.
Buy It: ~ $75 at Hard Graft