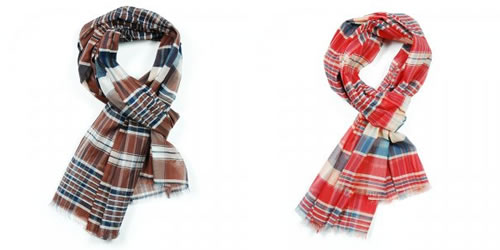 A.P.C. 'Madras' Check Scarf
This season, look for select retailers to be carrying the 'Madras' collection from French label A.P.C. Their set of scarves is a highlight from the lineup as both pieces are made of a light checkered fabric that's good for the coming months.
More info and detailed looks after the jump.
Buy It: ~ 65 at Goodhood