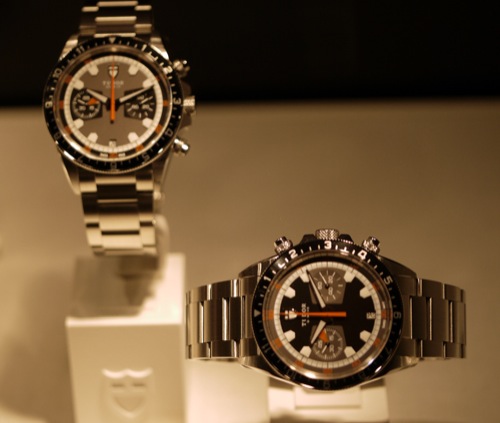 Baselworld: Tudor Monte Carlo Chronograph
With Baselworld 2010 now in full swing in Switzerland, it's good to see our good friend Ben from Hodinkee is enjoying himself and dishing out the news in the process. The team turns us to Tudor's rejuvenated line of Monte Carlo chronos. "Good movement, Rolex finish, and unbelievably great looks. It is (very) affectionately known as the Poor Man's Paul Newman Daytona.  However, in this case, the poor man is still far more wealthy than most people in the world, as they fetch around $10,000 to this day." Yikes. Well, the heritage line is set to start at about $3,800 which isn't so discouraging if these timepieces start making their way to the US.
The pics (after the jump) don't do the beauties justice but take note of the amenities — rotating bezel and a NATO strap to grab our attention.