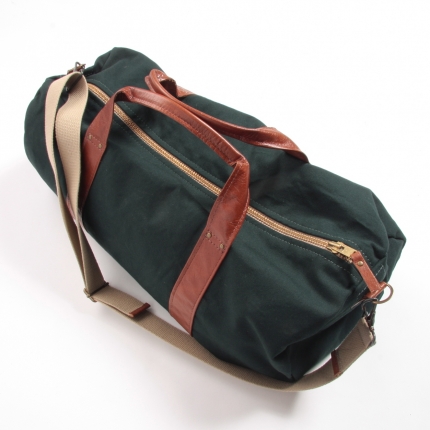 Hand made by Tannis Hegan in Vancouver, this canvas duffle has a few features worth noting.  Each bag is self lined and features one interior pocket with antique zipper. The bag handles are made from thick Italian leather and are reinforced with antiqued metal studs. Cotton twill shoulder straps  and an antique zipper are both enhancements that really highlight the label's attention to detail and dedication to their customers.
The good folks at Lark have it available online, so you don't have to head to their shop, which also happens to be in Vancouver.
More info and images after the jump.
Buy It: ~ $430 at Lark