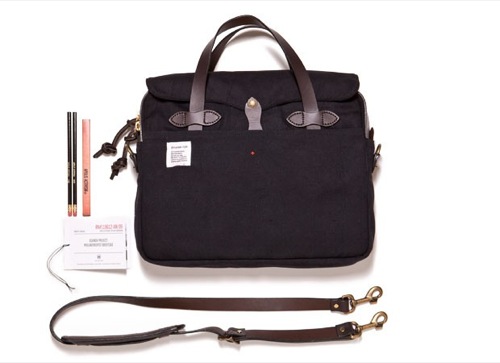 Apolis Activism x Filson Philanthropist Briefcase [Uganda Project]
The Philanthropist briefcase is part of Apolis Activism's Uganda Project. The independent label took this classic Original Briefcase by Filson and worked to develop a canvas in Uganda to create opportunities for cotton farmers and to be a part of a new cotton initiative with invisible Children. The idea was to adapt this style to create something relevant in a new color option with a purpose behind the product. The final product was hand crafted in Seattle by Filson CC. Each piece is embroidered with their trademark red stitch, the sign of relief and an icon for all global citizens committed to quality and change.
More info and images after the jump.
Buy It: $396 at Apolis