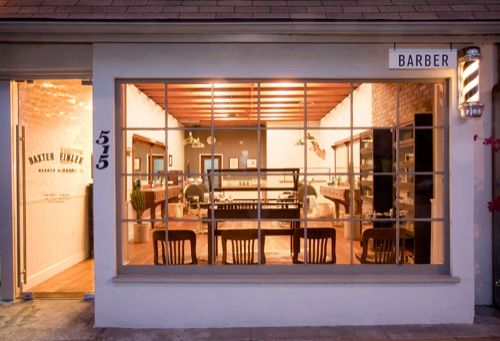 J.P. Mastey & Co. of Baxter, California-based maker of grooming products for men, have taken the brand to new heights since its initial launch back in 1965. When the original founder, Baxter Finley, started the company, we're not sure if he envisioned it being as successful and notable across the world as it is now. They've actually now gone ahead and opened their first barber shop in Los Angeles and it's exactly how a barber shop should be.
Expect to see upgraded products with an environment that's timeless. Don't think you'll be watching the Sunday games here, 'cause there are no TVs or extra gimmicks. Heck, you won't even be getting a beer. Not here, guys. Here, you'll be given a haircut by lead barber Jason Simao, who's coming over from Freeman's Sporting Club. The services offered are limited to a shave or a haircut. Keeping things simplet. Alongside the full line of Baxter products will be a few notable brands including Dr. Bronners, D.R. Harris, and etaW of Japan.
More images after the jump.
Baxter at 515 N. LaCienega Blvd. Los Angeles, CA.