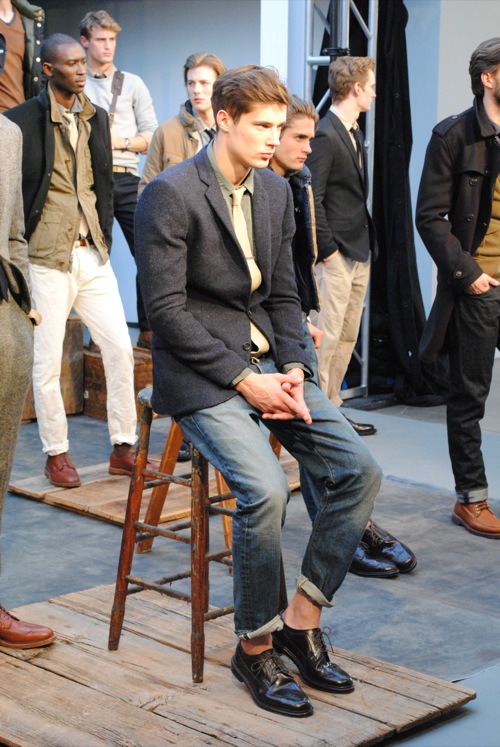 Another day another dolla fall 2010 preview, friends. This time, we took a quick trip over to Milk Studios for the preview of J.Crew's Fall+Winter 2010 collection. These days, the American retailer is doing very few things wrong and when I say few I mean none. They've got a talented designer in Frank Muytjens, some great New York locations (including our favorite — Tribeca's Liquor Store), and they're in "good company" with some of the world's most reputable brands. They've delivered some highly coveted products from the likes of Mister Freedom, Belstaff and Quoddy, all while giving us a collection of their own that proves they're unlike any other brand.
The Fall 2010 lineup is a versatile one with everything from a wool blazer to a Levi's denim jacket all the way to a pair of classic chinos. They're all available in a trimmed cut that's not a centimeter closer than they should be. The mid-layer pieces look promising as well as we noticed a few warmed sweaters and cardigans that will do us wonders when the cold season comes around again. And of course, we couldn't help but to notice the models' footwear yesterday as they were sporting Russel's and Alden Longwings in an array of finishes. Just one more thing to look forward to, friends, that's all.
More looks from the preview after the jump.