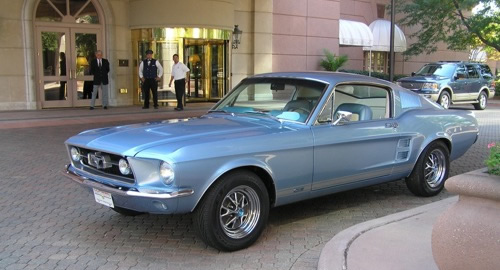 Gone in 60 Seconds made Eleanor, the 1967 GT500, famous but there are thousands of car enthusiasts out there who thrive off restoring historic beauties. Ford has officially upped their restorations parts licensing program to offer more than 9,000 parts for FoMoCo vehicles built from 1909 to the early 2000s. Roughly 98 percent of Mustang parts are being reproduced and you can literally build a 1967 Mustang using officially licensed Ford restoration parts right from your computer, without ever visiting a wrecking yard.
So here's how it works:
"When Ford stops making a part and retires the tooling, that tooling is offered to FCS," said Dennis Mondrach, Restoration Licensing manager, Ford Component Sales (FCS). "Based on the type of component and whether we think it would be of interest to the vintage vehicle market, we then offer it to one of our 75 licensed manufacturers and they put the tooling back into service. The end result is that owners of vintage Ford vehicles get a source of factory-correct parts made on Ford tooling."
Many parts are manufactured on original Ford tooling and then are carefully inspected against original blueprints to ensure quality. Visit the Ford restoration parts website and select the vehicle make and model in which you're interested to load a list of suppliers with contact information.