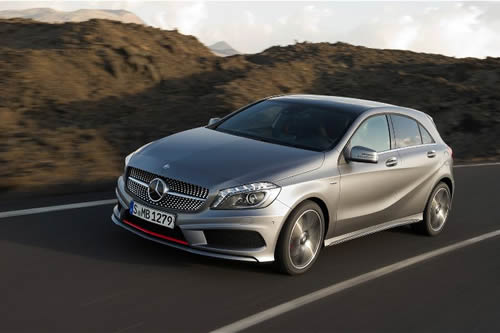 2013 Mercedes-Benz A-Class
Slightly ahead of the Geneva Motor Show, Mercedes-Benz unveiled the A-Class, a four-door hatchback that's perfect for the European market in which it will be released. Customers will have the option of a four-cylinder gasoline-powered or diesel engine, direction fuel injection, turbochargers, and standard start/stop functionality. Benz is delivering the new A-Class in either six-speed manual or the German automaker's seven-speed dual-clutch transmission. On the inside, expect the luxurious detailings of the exterior to continue with some technological enhancements such as the option for smartphone integration into the operating and display system. A special app makes it possible to use the full functionality of the iPhone, and other smartphones in the short future.
A Europe release of the Mercedes-Benz A-Class is set for September. No details on a North American release just yet but we'll be on the look out.