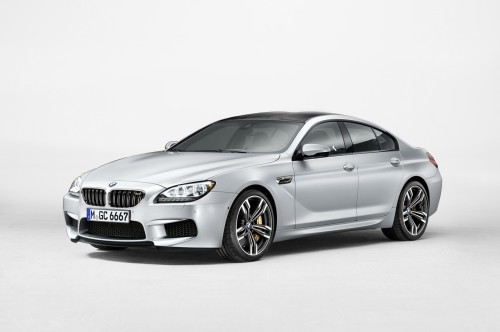 2014 BMW M6 Gran Coupe
Here we have a look at the 2014 BMW M6 Gran Coupe. It's the perfect middleground between the M6 Coupe and the M5. The Audi S7 and Mercedes-Benz CLS63 will face their strongest competition with this monster, as it's got the same direct-injected 4.4-liter twin-turbo V8 that's in the M5 and M6 models, dishing out 560 horsepower and peak torque of 500 pound-feet. The seven-speed dual-clutch transmission and an exclusive electronically controlled Active M Differential gives the M6 GC handling you've come to expect from the German automaker.
Looks-wise, the BMW M6 GC has that coupe-esque design but with a ton of aggressive enhancements such as a refined body kit, exposed carbon fiber roof panel, painted brake calipers and 20-inch wheels fitted with ultra-high-performance summer tires. In the cabin, look for Alcantara trim, a sportier, three-spoke steering wheel and well-bolstered, leather-wrapped seats.