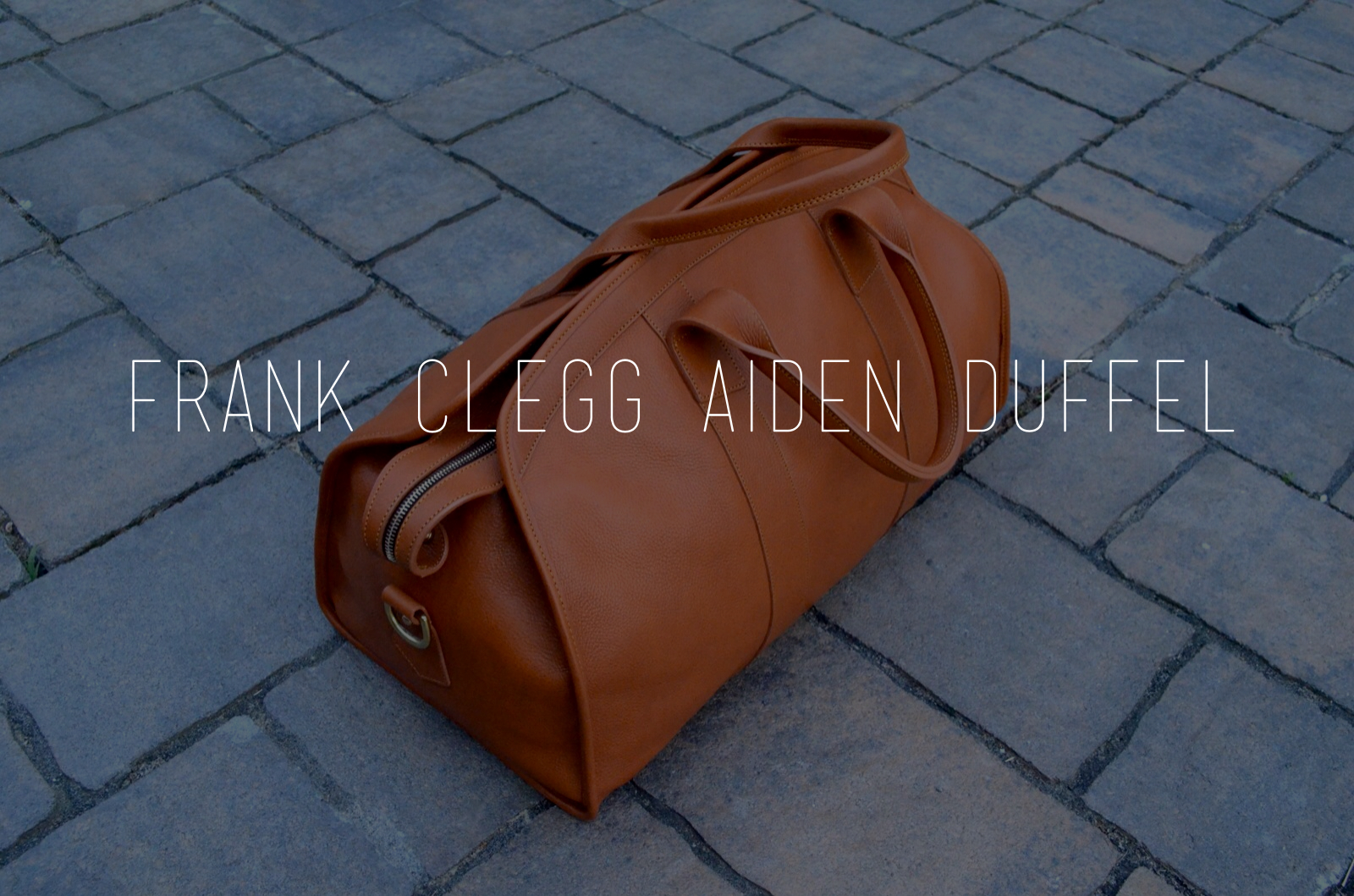 Frank Clegg is a Massachusetts-based designer and craftsman of men's and women's leather goods. He's been around for over four decades and has built a name for himself by consistently delivering pieces that are well-designed, flawlessly crafted and simply timeless. Frank and his family recently gave us the opportunity to review a bag of our choosing and we immediately jumped at the Aiden duffel. It's the perfect bag for my lifestyle as I take frequent 2-3 day trips.
Each and every detail on a Frank Clegg bag or accessory has a purpose. This is no different with the Aiden. The extended RiRi zipper on both sides lets you pack with ease while the shoulder strap, as well-crafted as it is, can be removed to make full use of the handles. It's so minimalistic but with a contemporary flair that we really appreciate. So, where did the inspiration for this bag originate? Well, the Aiden's named after Frank's father who was a part of the Frank Clegg workforce for nearly thirty years. With a such a powerful dedication, you are guaranteed an impeccable product.
All Frank Clegg Leatherworks products are made in Frank's Fall River, Massachusetts, workshop by his team of skilled artisans. Everyone that works with Frank shares the passion that he does for making top-quality leather goods. Every piece is made by hand and with care. His sons have joined the Frank Clegg Leatherworks team after college so we are excited to see his legacy continue on for generations to come.
The Aiden Duffel is available in a range of colors from brown or black to a dark green or red. Each Aiden duffel bag is fitted with brass hardware and a double leather bottom. Shop the Aiden and other fine leather goods through Frank Clegg Leatherworks.