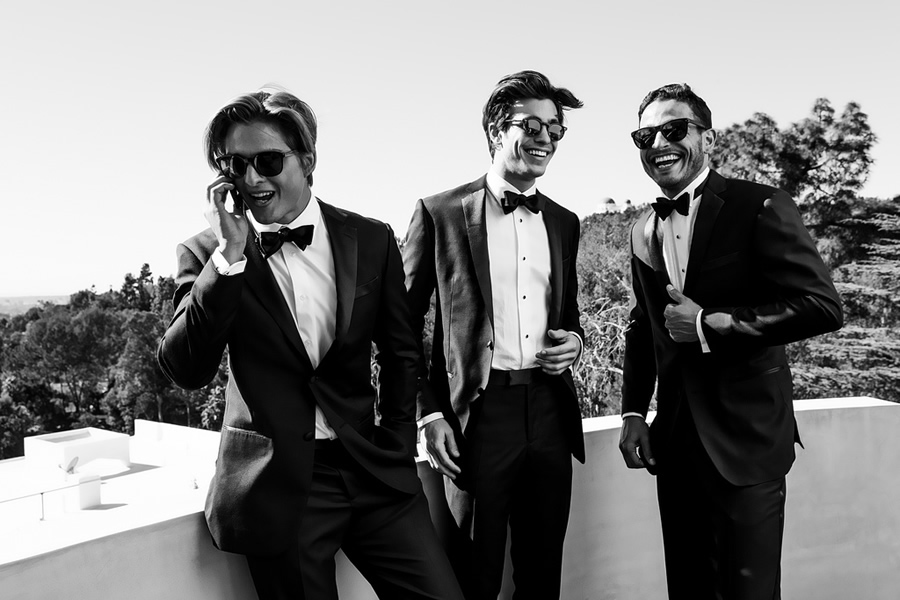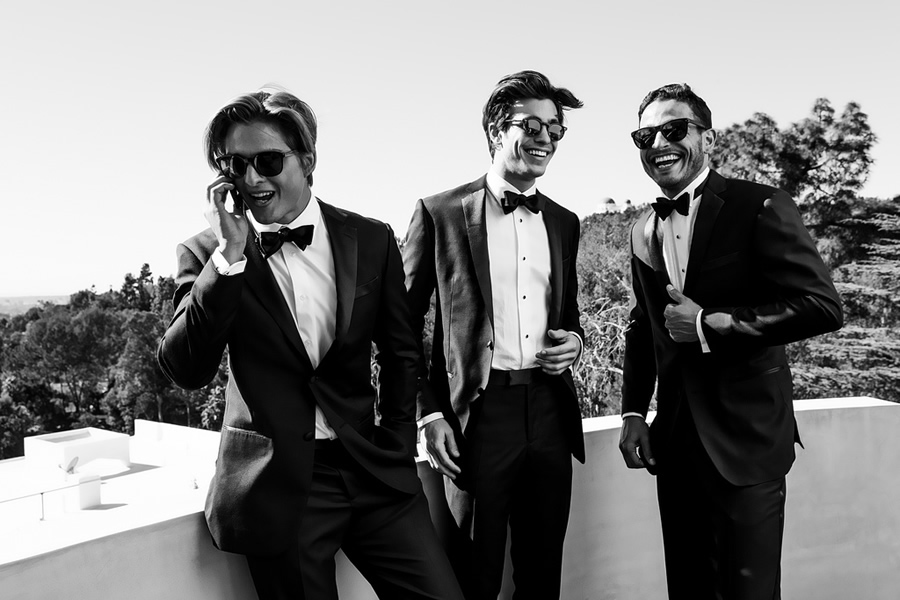 Introducing The Black Tux, an online tuxedo and suit rental company that's really been making waves as of late. The two founders, Andrew Blackmon and Patrick Coyne, are longtime friends and came up with the idea while preparing for Andrew's wedding back in 2011. They realized that men need a better alternative to the traditional tux and suit rental offerings. I mean, you remember what you wore to prom right? Holy. I didn't know much about quality back then but let me tell you it didn't fit that well and you couldn't much about it.
The Black Tux only partners with top suiting manufacturers to ensure the best quality and fit. Rentals start at just $95, and their suits are the equivalent of something that would cost $1200 or more at retail. Instead of cheap, synthetic materials like polyester and microfiber, The Black Tux uses 100% merino wool on its suiting, 100% cotton for shirting, and leather, not plastic shoes. These seem like basic details, but they're nonexistent among other tuxedo and suit rental companies. Shipping is free both ways, and customers receive orders a week before their event, in case any last minute size exchanges or alterations are needed.
The online fitting process is pretty straightforward as well and returning the goods is streamlined. After an event, you just toss everything back in the original box with the enclosed label. No more rushing to the rental company to return a tuxedo the day after an event.
Head on over to the The Black Tux to learn more.