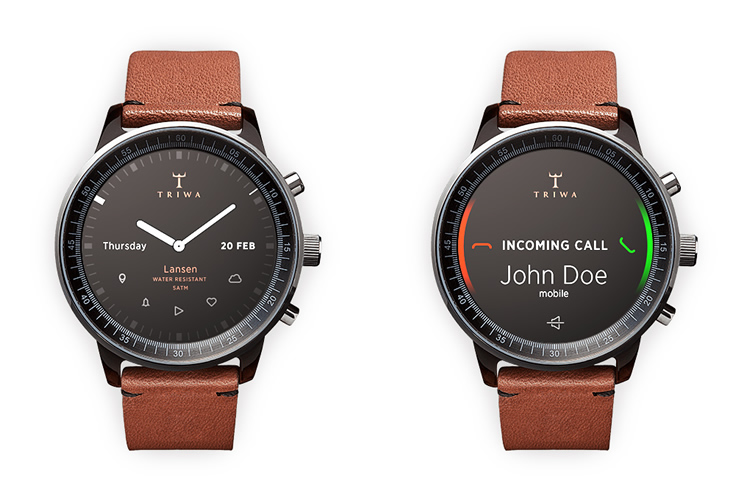 Gábor Balogh's Smartwatch Concept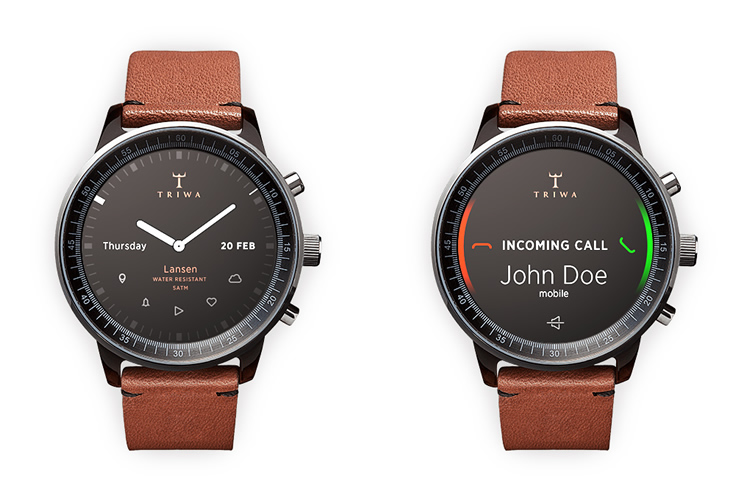 Hungary-based designer Gábor Balogh has come up with a smartwatch concept that looks to really push the envelope for the wearables market. The Pebble, Gear, and Gear Fit all seem to pack a ton of tech but are quite dull in terms of aesthetics. The mocks take an existing analog watch and replace its face with a circular display, focusing less on product design and crafting a seamless idea that can be better scaled. Balogh's design works when it's paired with your phone and also when it's not. Appropriate app icons show up on the display when paired, so you can see notifications, maps, and music info that's being pulled from your phone. If you're not paired, you'll see hour hands just like you normally would.
In terms of use, there's no touchscreen or voice control in Balogh's design. The focus is primarily on the bezel as a way to flip through apps and options while, which frees up the three conventional buttons on the side to be used as they normally would be for things like time, date, and alarms, and even switching between modes. This separation will also help you avoid smudges and marks on the face that plague the touchscreen smartwatches currently on the market.
Gábor Balogh's smartwatch concept is not technically sound yet but it's an innovative starting point and something we can see being executed with the right tinkering. Head over to The Verge to read more about this concept.