Sony 13-inch Digital Paper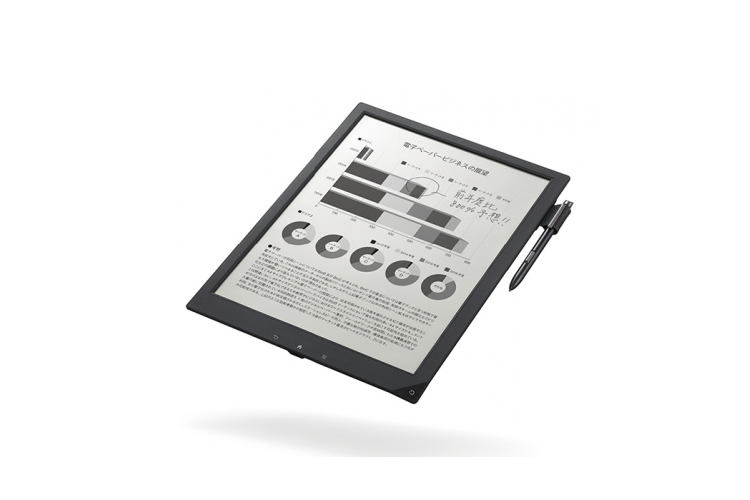 Sony's looking to help E Ink displays overtake traditional paper and with their 13.3-inch Digital Paper device, they might just do it. It's geared towards legal, educational and business folks and is set to go on sale in May. It's extremely light at 12.6 oz and has a high resolution (1,200 x 1,600) / 16-level grayscale display with touch controls, stylus input and no backlight. Battery life comes in at three weeks with recharging done via AC or USB. You can load documents over WiFi and store them on Digital Paper's 4GB internal memory or an SD card.
It will officially be introduced at the American Bar Association Tech Show in Chicago with a pricetag of $1,100.