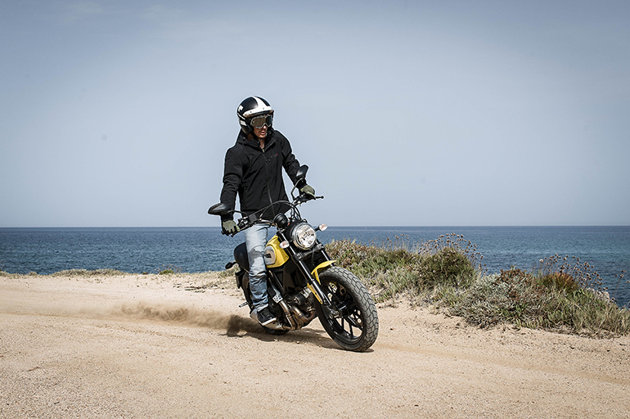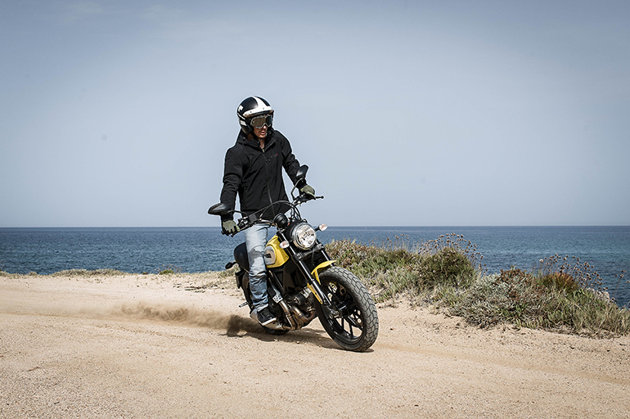 The 2015 Ducati Scrambler is a modern revision to the original Scrambler of the 70s. It's an air-cooled 800cc, 375-pound bike and sits as an entry into the Ducati brand. It'll go head-to-head with the Triumph Thruxton or other retro-style, modern bikes that are currently out there. And the modern details are appreciated. It has a six-speed transmission, dual-channel ABS standard with Brembo brakes, USB charging inside the under-seat storage and LCD gauges on the bars. The profile's gorgeous with its alloy wheels wrapped in a pair of Pirelli tires specially designed for the Scrambler. The 2015 Ducati Scrambler Icon comes in either 62 Yellow or Ducati Red with a few different themed versions to go along with the standard Scrambler being released: Scrambler Urban Enduro, Scrambler Full Throttle, and the Scrambler Classic. Check out the full breakdown below and look for these to release early next year with a starting MSRP of $8,589.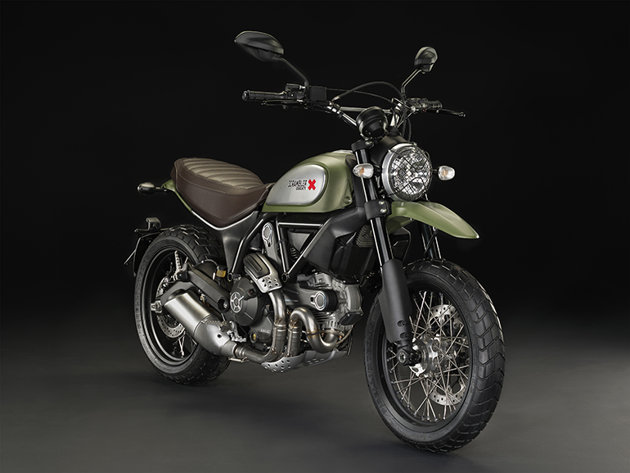 Scrambler Urban Enduro
"Wild Green" with black frame and brown seat as well as spoked aluminum wheels, engine sump guard, high front mudguard in plastic, headlight grill, handlebar cross-strut, and plastic fork protectors.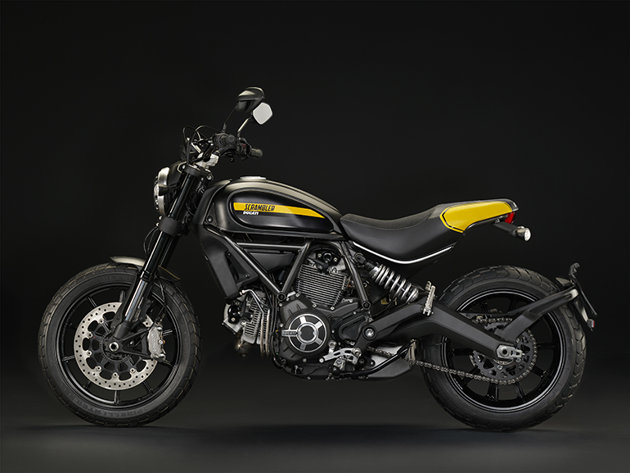 Scrambler Full Throttle
"Deep Black" with black frame and black seat and flat-track style seat with yellow inserts. Other features included indicator lights support, sports style front mudguard, black fuel tank side covers, and Dedicated logo.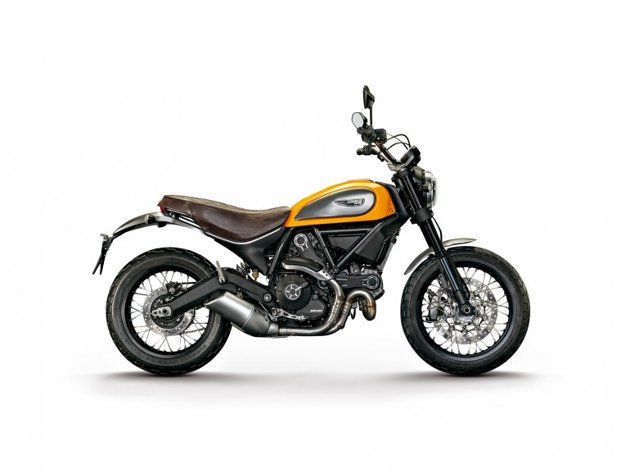 Scrambler Classic
"Orange sunshine" with black frame and brown seat Spoked aluminum wheels as well as front and rear metal mudguards, dedicated seat with lozenge-type stitching pattern, fuel tank with black central stripe just like the '70s Scrambler and a dedicated logo.