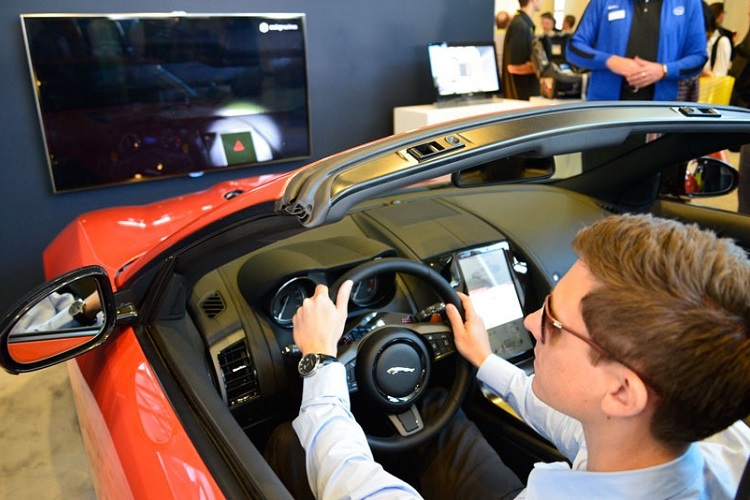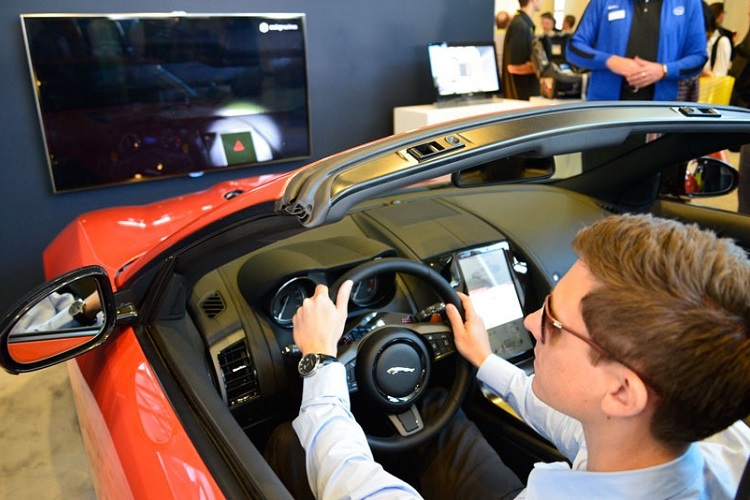 Have you ever been annoyed by having to look through a misty rear windscreen when driving through the rain or snow? Although the windshield wiper may be on, its preset frequency may not allow it to work fast enough or at the right time and this can be dangerous. Jaguar Land Rover's partnerships with Intel and Seeing Machines to develop eye-tracking technology has resulted in a way to combat this.
The Driver Monitor System (DMS) was originally developed to monitor the driver's eye movements in order to detect drowsiness and trigger alerts in such cases. The newly patented technology will also track the head and eye movements of the driver when driving in rain or snow, in order for sensors to activate the rear windscreen wiper when the driver's movements indicate that he or she will need to look through the rear windscreen.
The DMS system's safety features were announced in Las Vegas in January. The technology could be a huge breakthrough in automated driving controls and could also assist in Autonomous Emergency Braking when the driver doesn't see a danger ahead.  Jaguar Land Rover released a drawing which illustrates how the new technology will work.