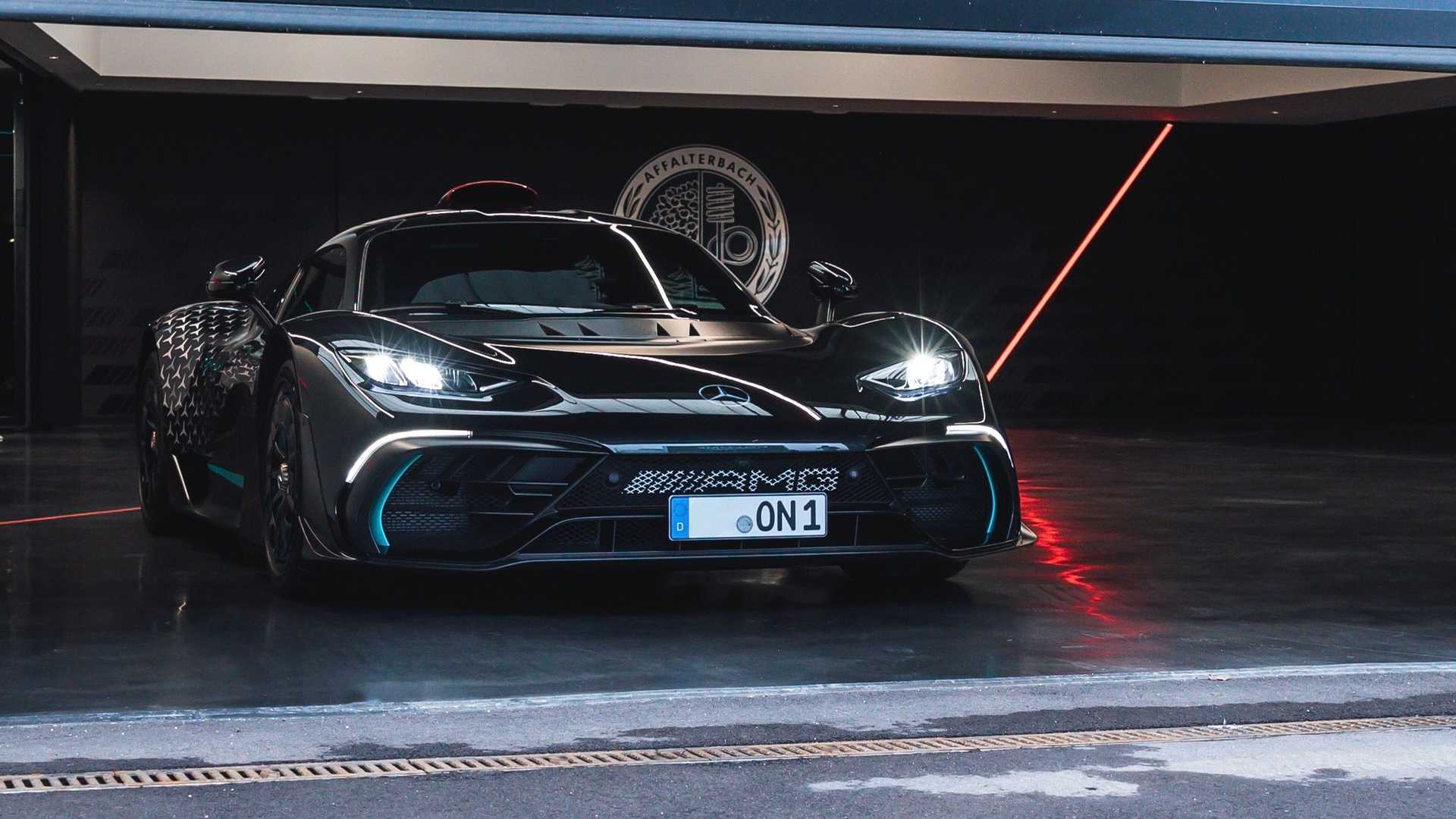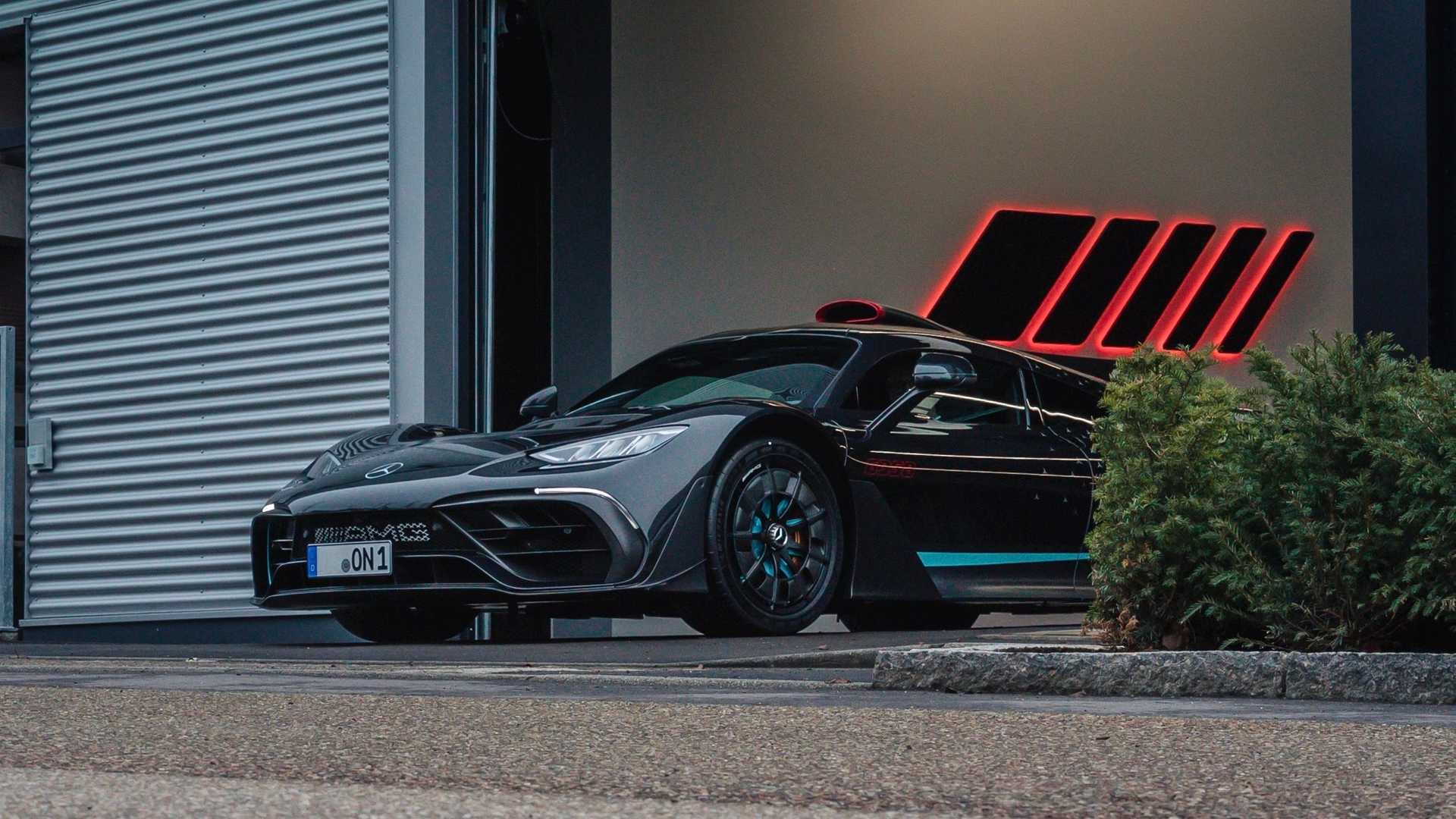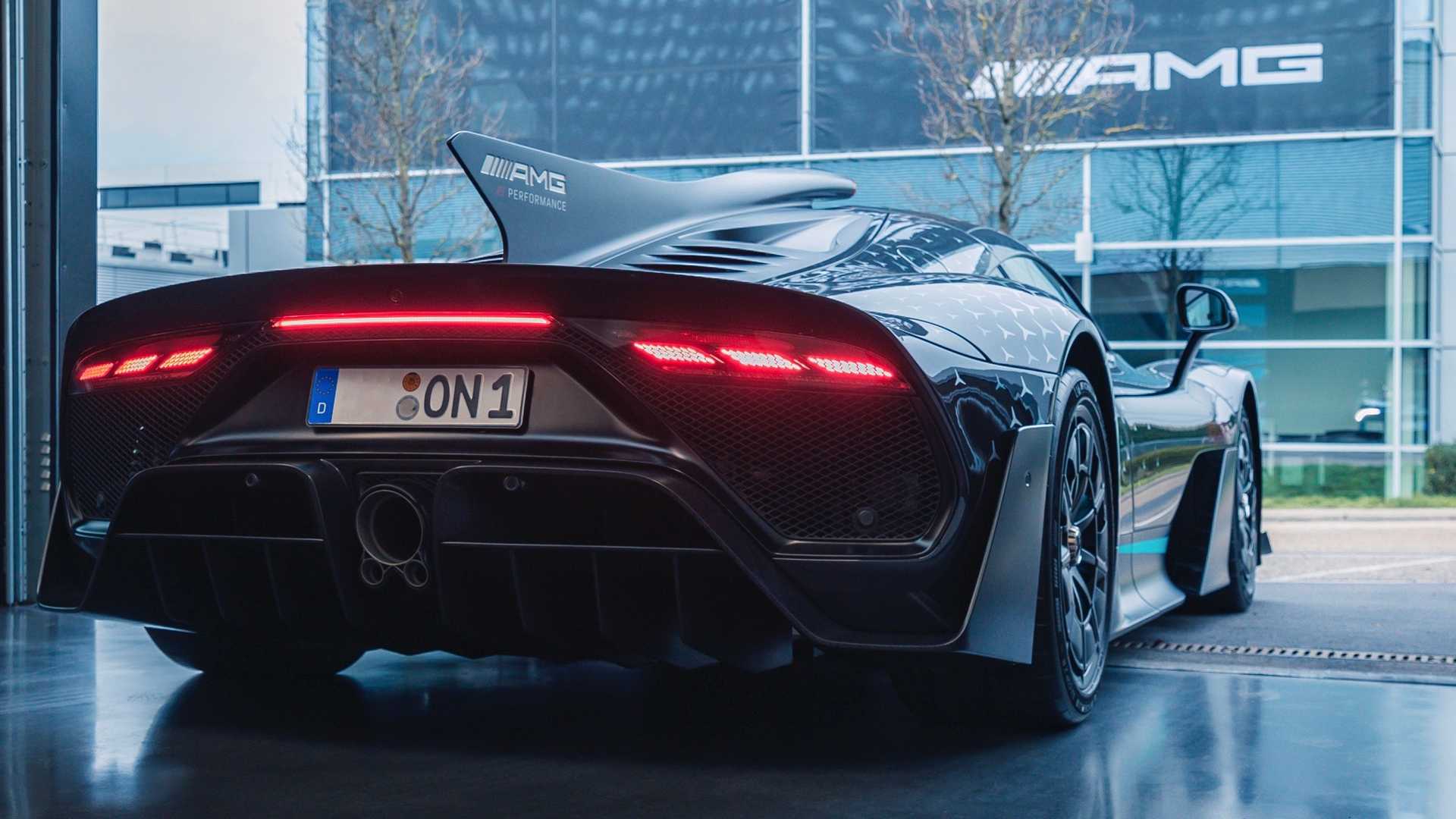 Mercedes-AMG ONE, the much buzzed-about road-legal German supercar inspired by Formula 1, delivers the very first example out of Affalterbach with three images from the car manufacturer.
The first Mercedes-AMG ONE hypercar sports a metallic black skin with Petronas green accents on the wheels, front fascia, and stripes running along the doors, as well as a silver three-pointed star pattern in the rear section and a red finish on the roof scoop tip. It gets white 'AMG' lettering on the front grille and carries German 'ON1' plates. It runs on a turbocharged 1.6-liter V6 hybrid powertrain engine with 566 HP.
This and each of the 275 examples on the Mercedes-AMG ONE production line is hand-built at the car manufacturer's Coventry facility, with engines hot tested at the Mercedes-AMG High Performance Powertrains facility in Brixworth.
No information has been given out regarding the owner of the first Mercedes-AMG ONE as of writing. All sold out, the price for one of these beasts is $2.72 million per unit.