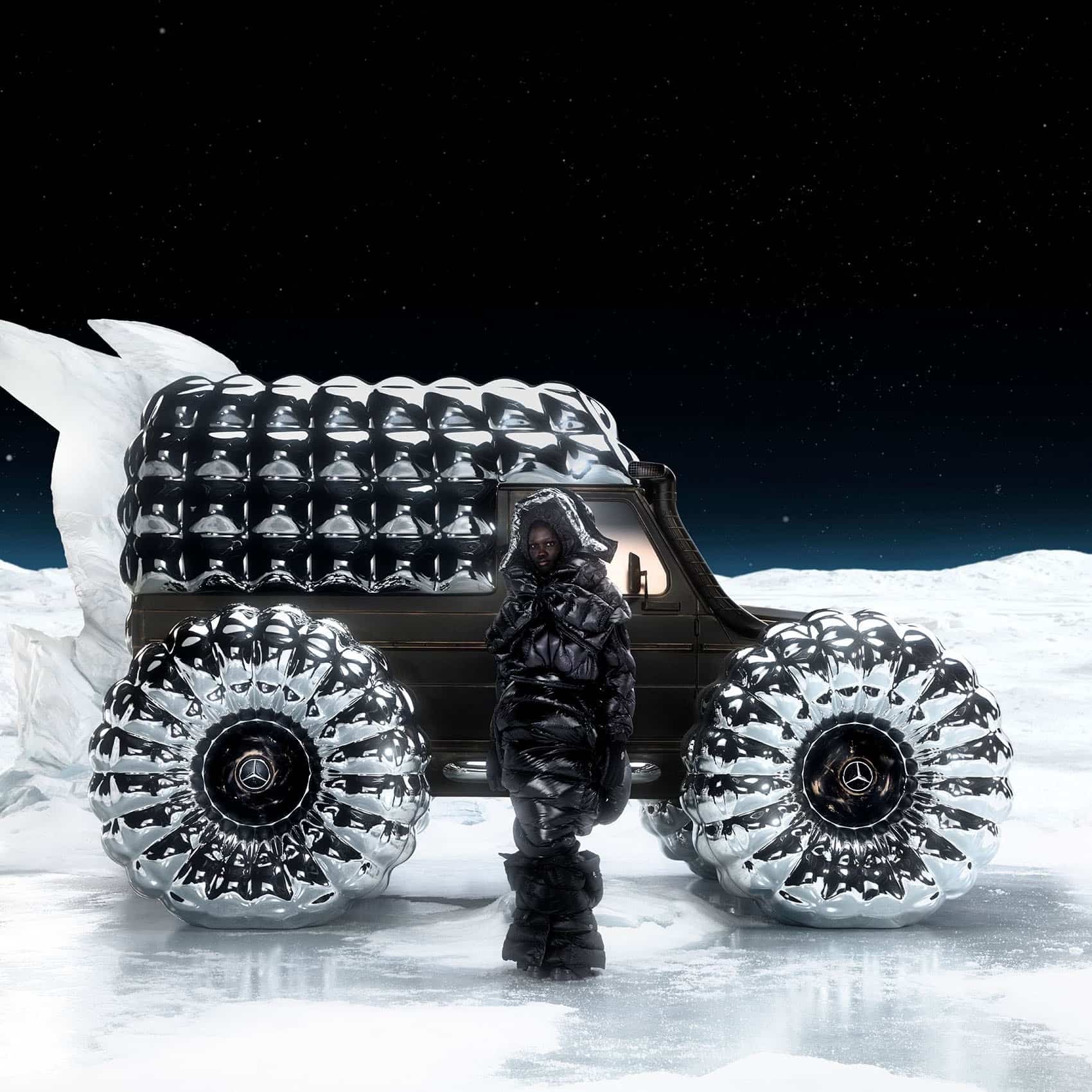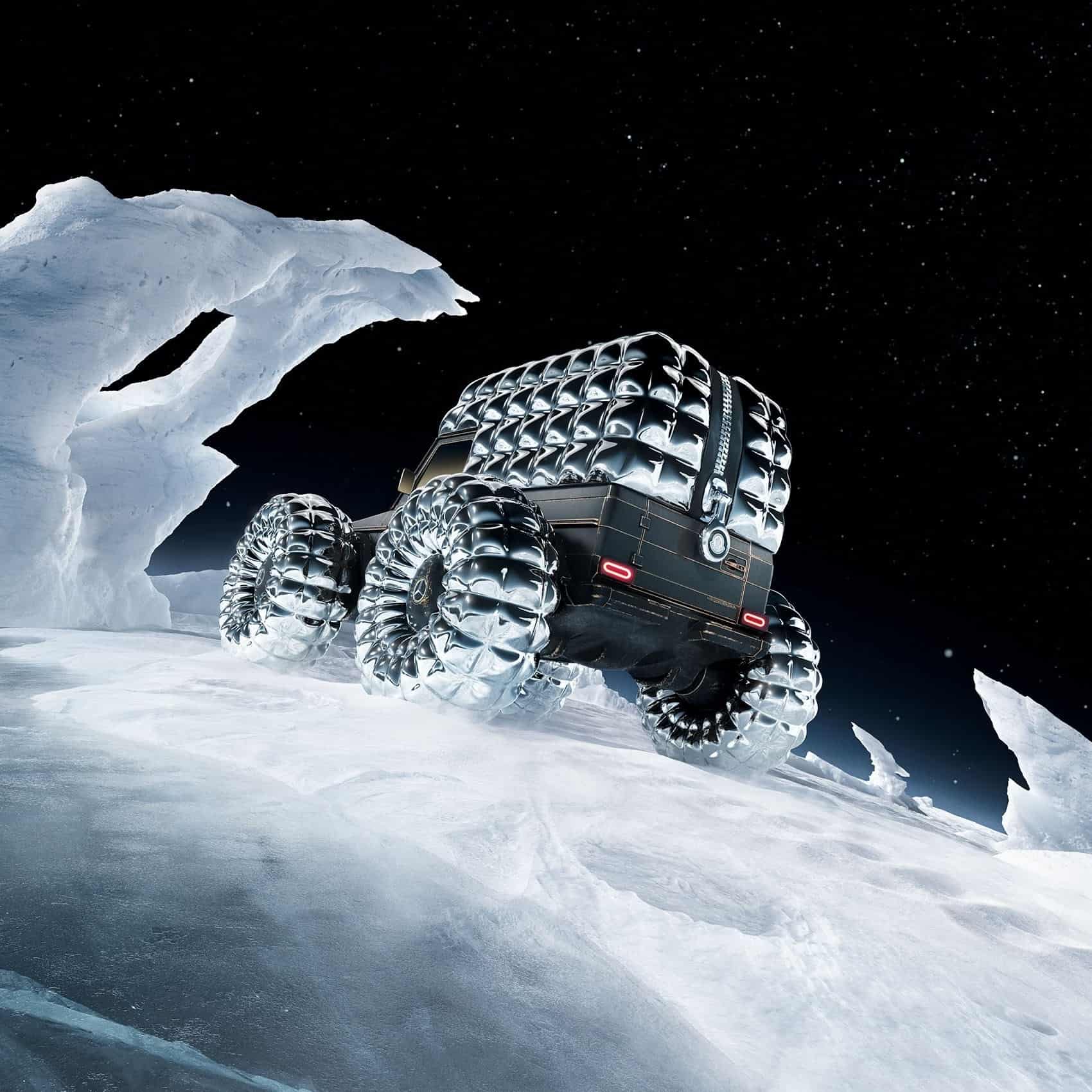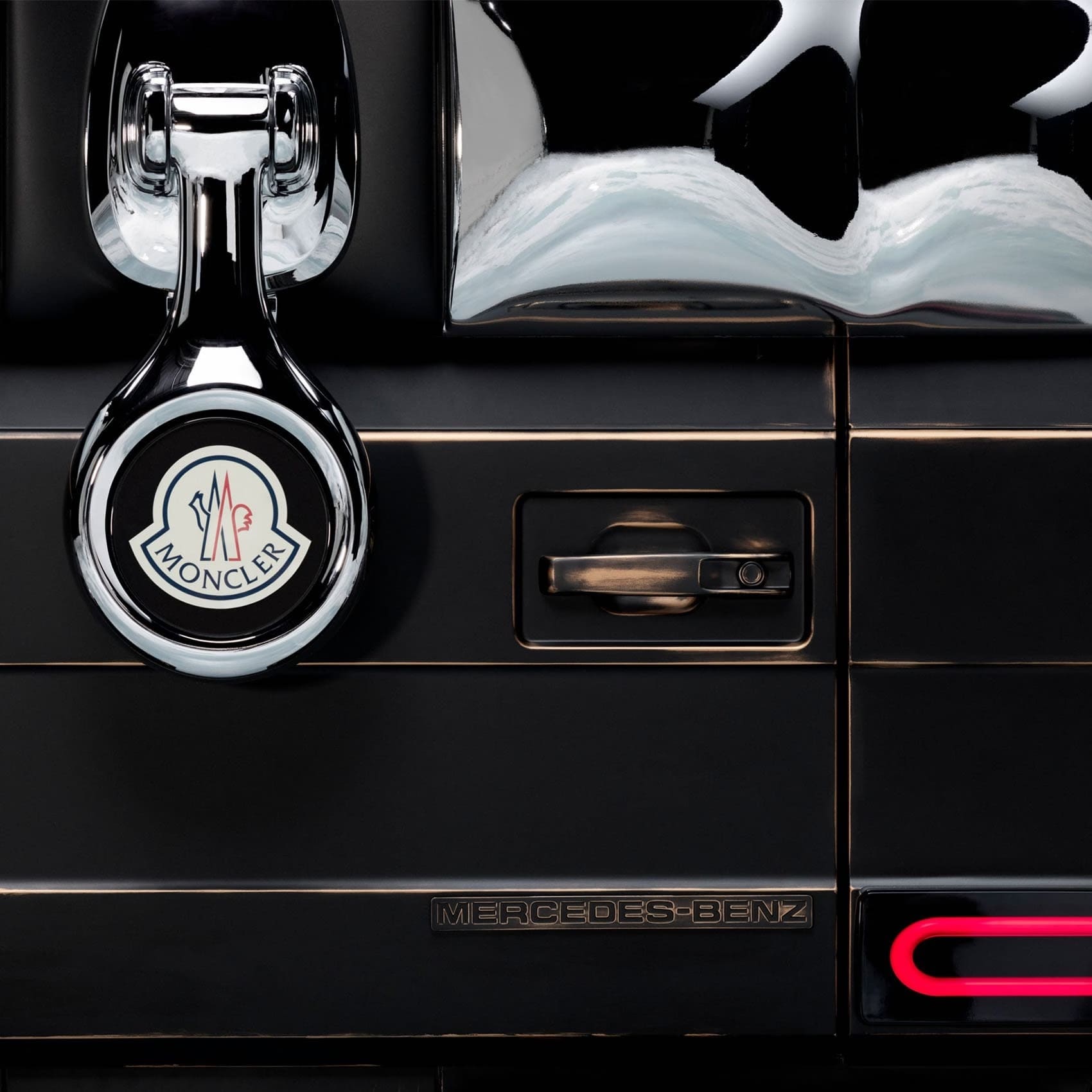 Mercedes-Benz and Italian luxury brand Moncler got together for their first collaboration called Project Mondo G. Bridging fashion and automotive design together, the puffer jacket and the Mercedes G-Wagon were sources for an imaginative art piece revealed at the 2023 London Fashion Week.
The Mercedes-Benz G-Class served as the core of the piece, paired with the recognizable design language of the Moncler puffer jacket to produce a piece that took over a year to make. It features the heavy-duty Mercedes G-Wagon with a worn patina mixed with the soft, reflective, quilted textile of Moncler's puffers that cover part of the roof and the wheels. A scaled-up front-to-back zipper detail with Moncler's branding completes the wagon's art-defining look. The Project Mondo G measures 11.15ft wide and weighs around 2.5 tons.
The Project Mondo G isn't a drivable car, but as Mercedes describes it, an art piece.