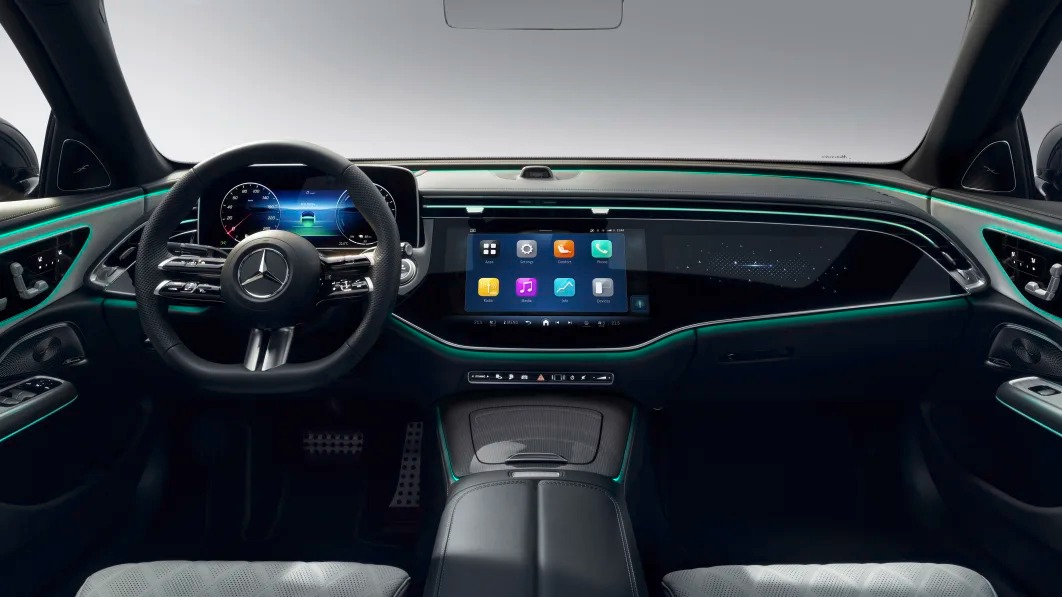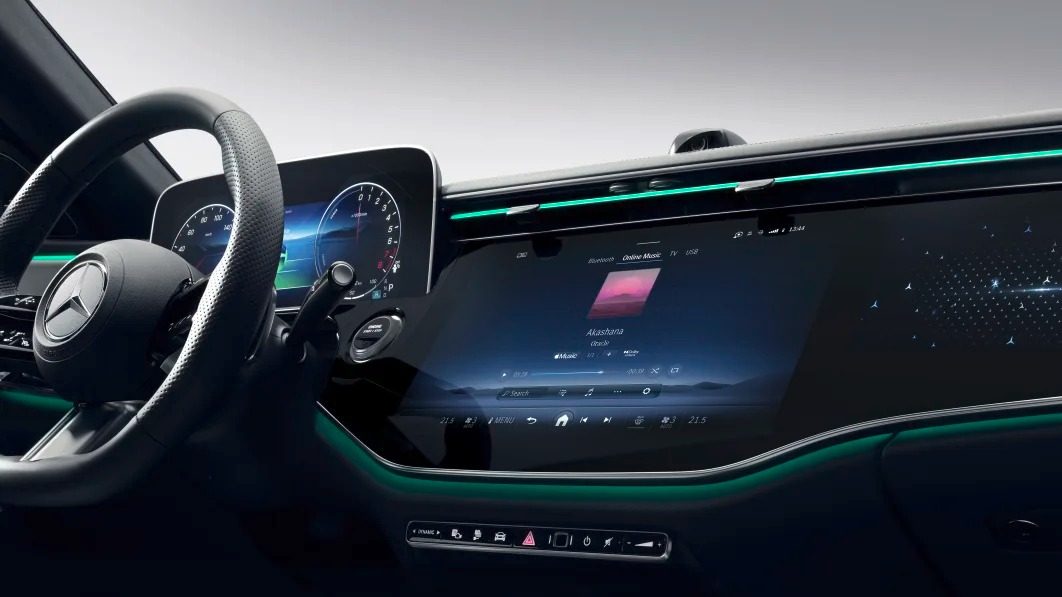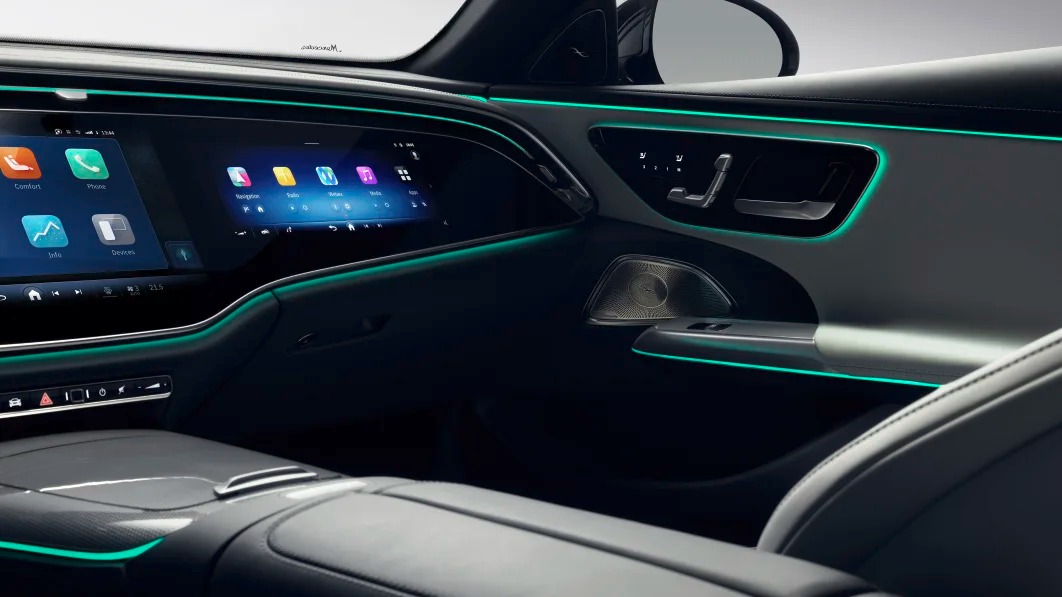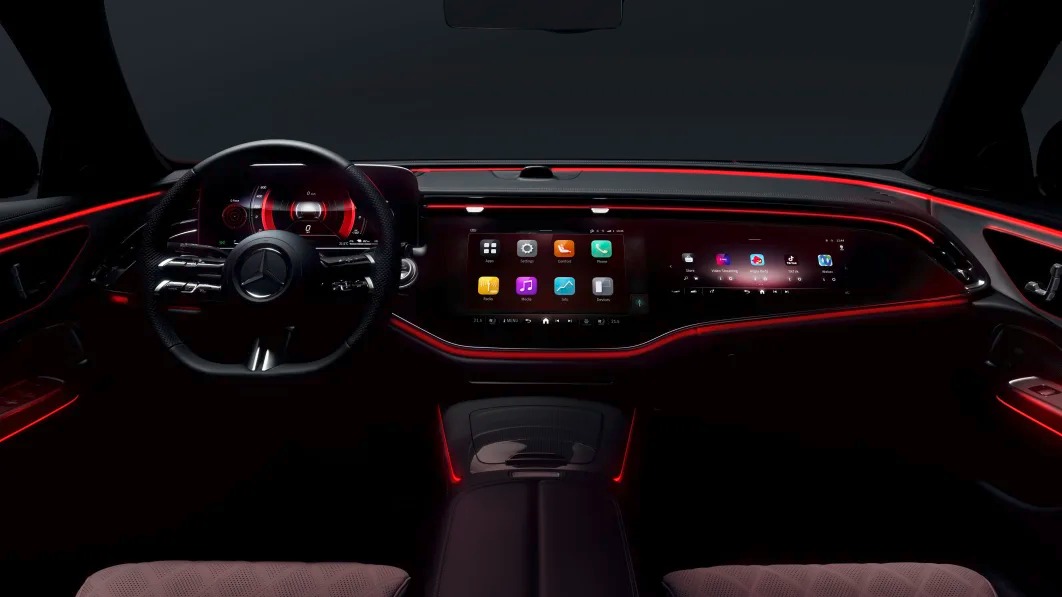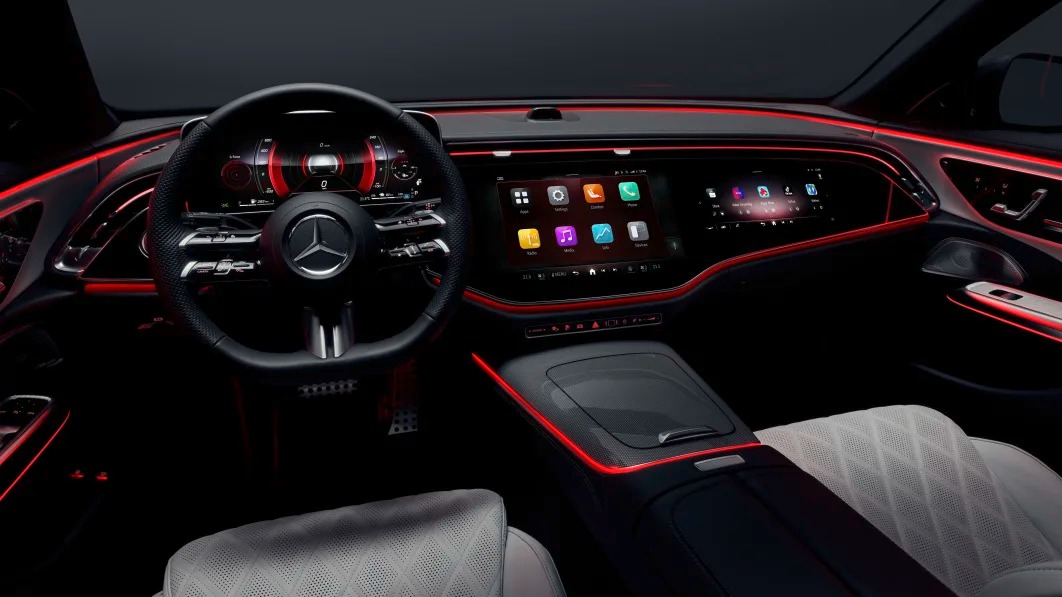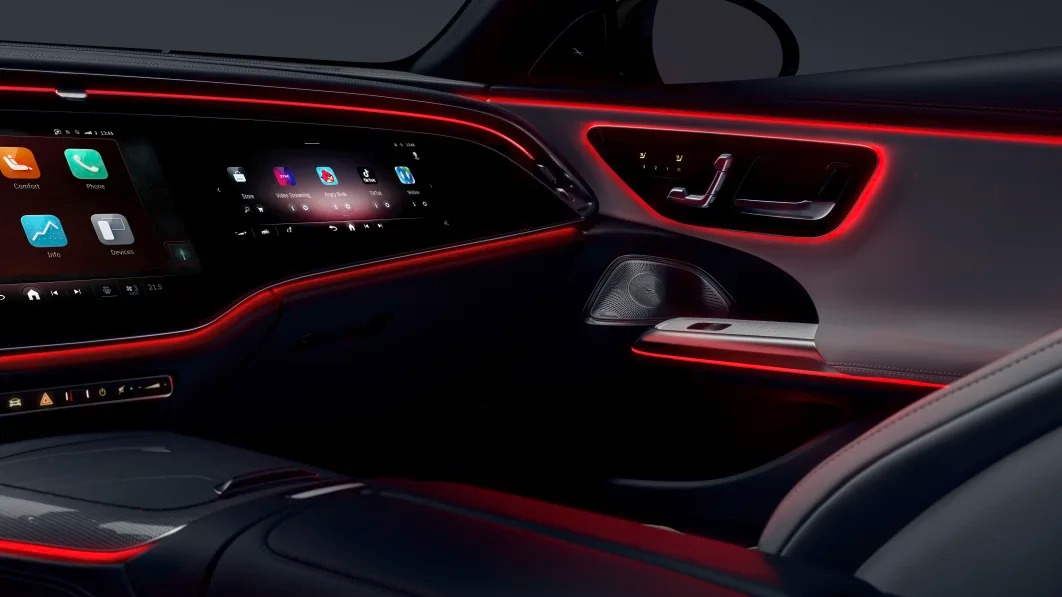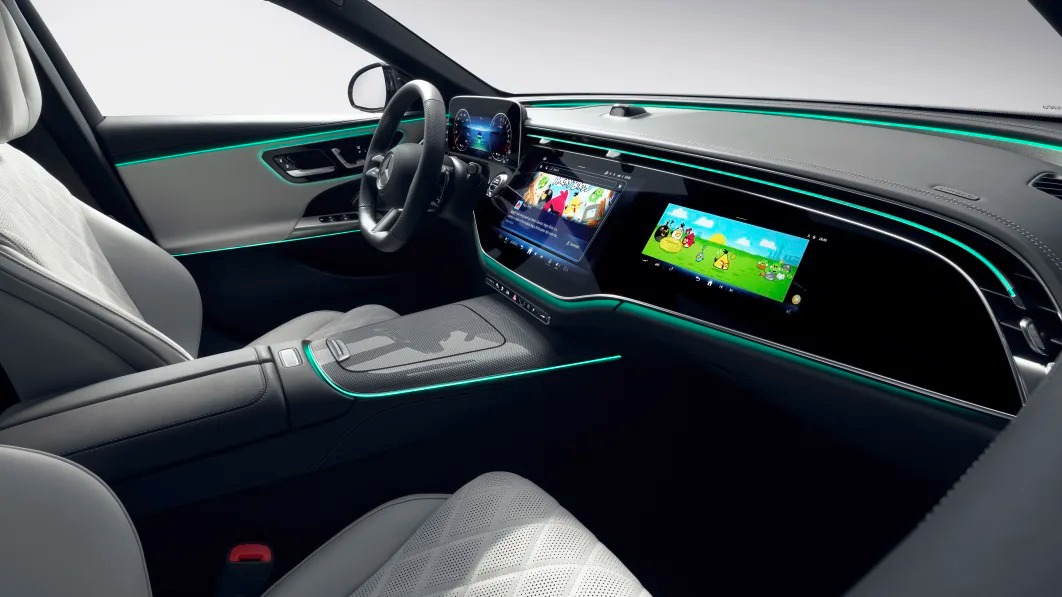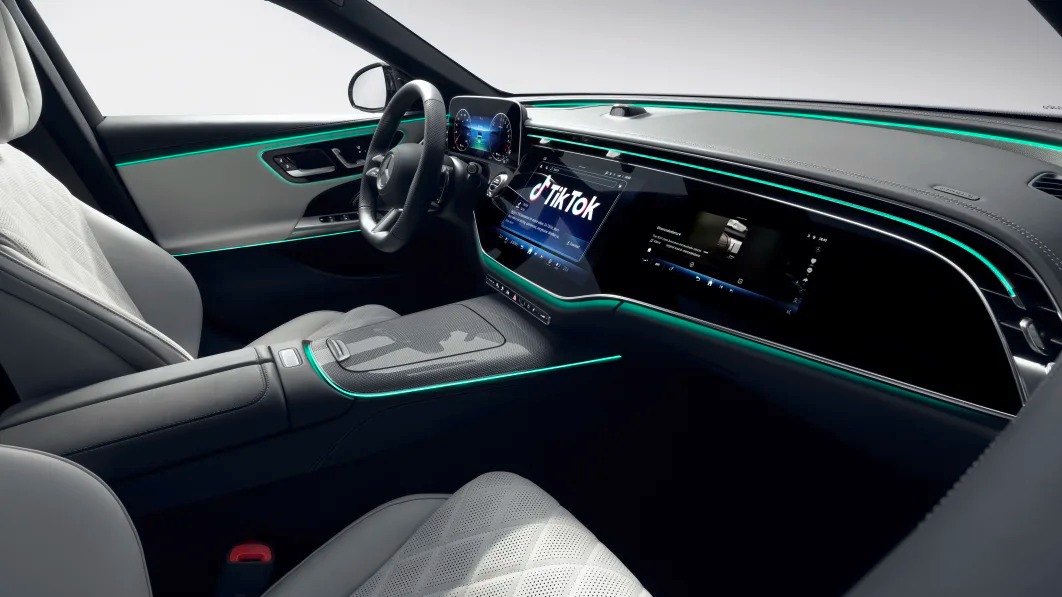 The 2024 Mercedes-Benz E-Class is scheduled to arrive later this year, and the German automaker revealed the new interior and dash design ahead of the car's release that's focused on delivering a software-driven experience. Eschewing the tactile toggle switches and roller knobs present in the current E-Class, the new 2024 Mercedes-Benz E-Class goes fully digital.
The next-generation E-Class will have an optional upgrade to include a 'Superscreen' array. Unlike the Hyperscreen interface, the upcoming interface has a separate vertical freestanding instrument cluster display.
Intended to provide new features to the next-generation E-Class through software updates, the interface will allow third-party apps to be installed through the MBUX operating system via its App Store. The App Store will initially offer popular apps such as Angry Birds, Zoom, Webex by Cisco, TikTok, the Vivaldi web browser, and a plethora of streaming services.
Mercedes also designed a 'visual shield' system to help protect against driver distraction from the comprehensive infotainment display. The anti-distraction system uses an eye-tracking camera and an advanced filtering 'dual light control' tech structure that blocks the driver's seat peripheral view of the passenger-side second screen. If the camera detects the driver's eyes drifting towards it, the system will further dim the lighting to limit visual distraction.
Beyond the infotainment cluster, the 2024 Mercedes-Benz E-Class will feature an optional Active Ambient Lighting system around the cockpit. It also has infotainment screen clusters that provide music visualizations, safety systems alerts, a built-in 5G network, and an optional 17-speaker Burmester 4D surround sound system with in-seat sound transducers.
The 2024 Mercedes-Benz E-Class is expected to roll out in Europe in the summer of 2023 and North America by the autumn of 2023. Check out the images of the new E-Class interior in the gallery.