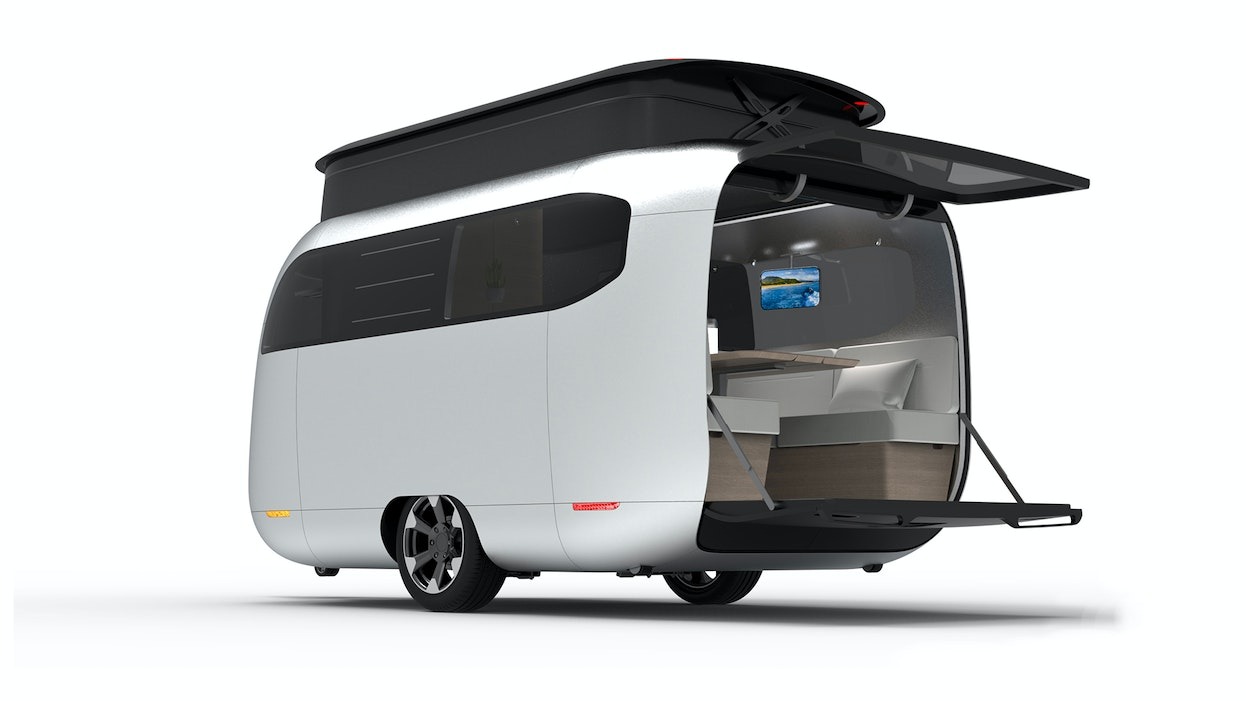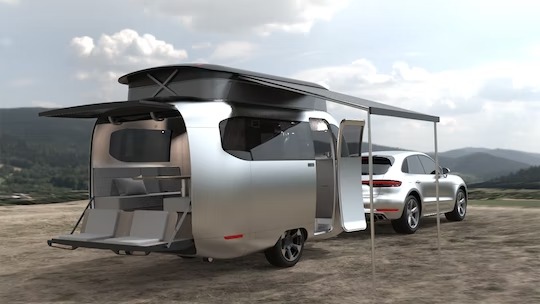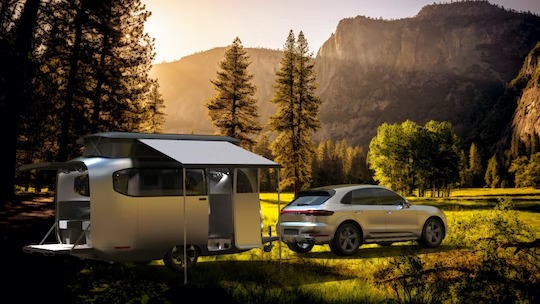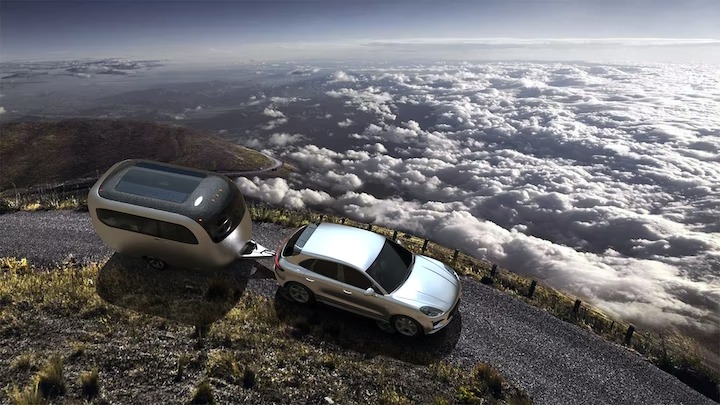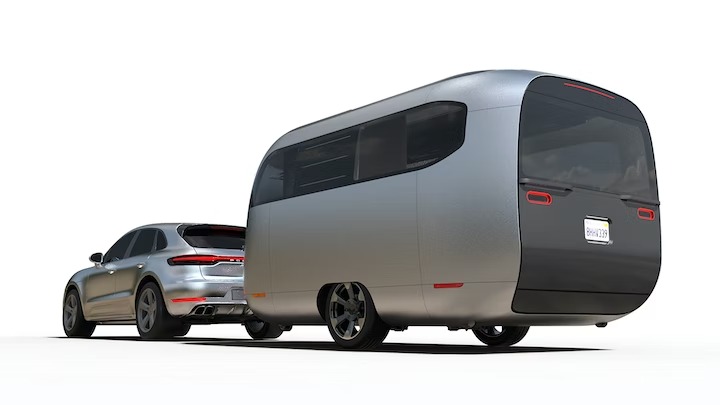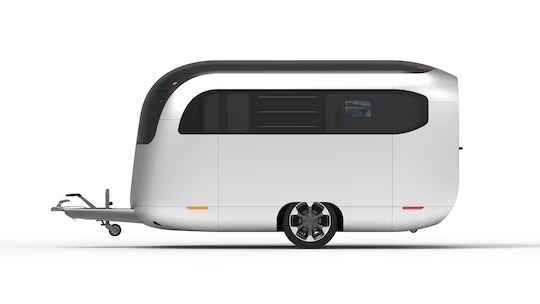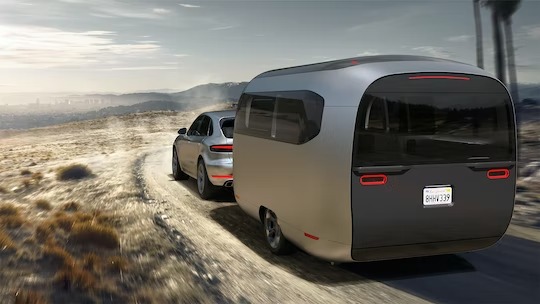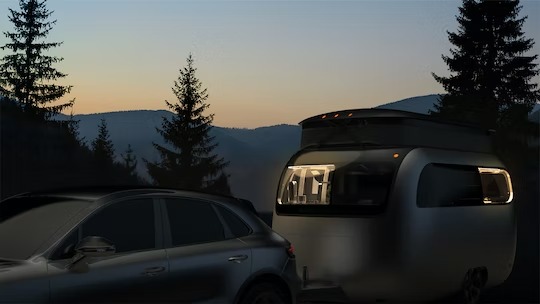 Ohio-based travel trailer manufacturer Airstream collaborates with Studio F. A. Porsche came up with the Airstream Studio F. A. Porsche Concept Travel Trailer.
Leveraging decades of design and manufacturing, Airstream and Studio F. A. Porsche reveals their vision for the next generation of recreational vehicles. The two-person trailer features an automatic chassis suspension that allows the trailer to lower, allowing it to fit for storage in most home garages and to reduce drag while on the road, an aerodynamic design, a flush underside, and carbon fiber components to reduce weight.
The Concept's interior design maximizes space with the use of windows and skylights, a transformable bed that retracts to become benches, an induction stove and sink that also acts as a chopping board through the removable lid, a stowable desk/dining table, a redesigned rear hatch, which features a hinge-up hatch and a drop-down tailgate, and provisions for attaching awnings.
The towable carbon-fiber travel pod echoes the soft gray color theme of the Porsche Macan, and both vehicles were showcased at Porsche's SXSW exhibit between March 10th and 14th, 2023, together with the NEBULA 928 car.