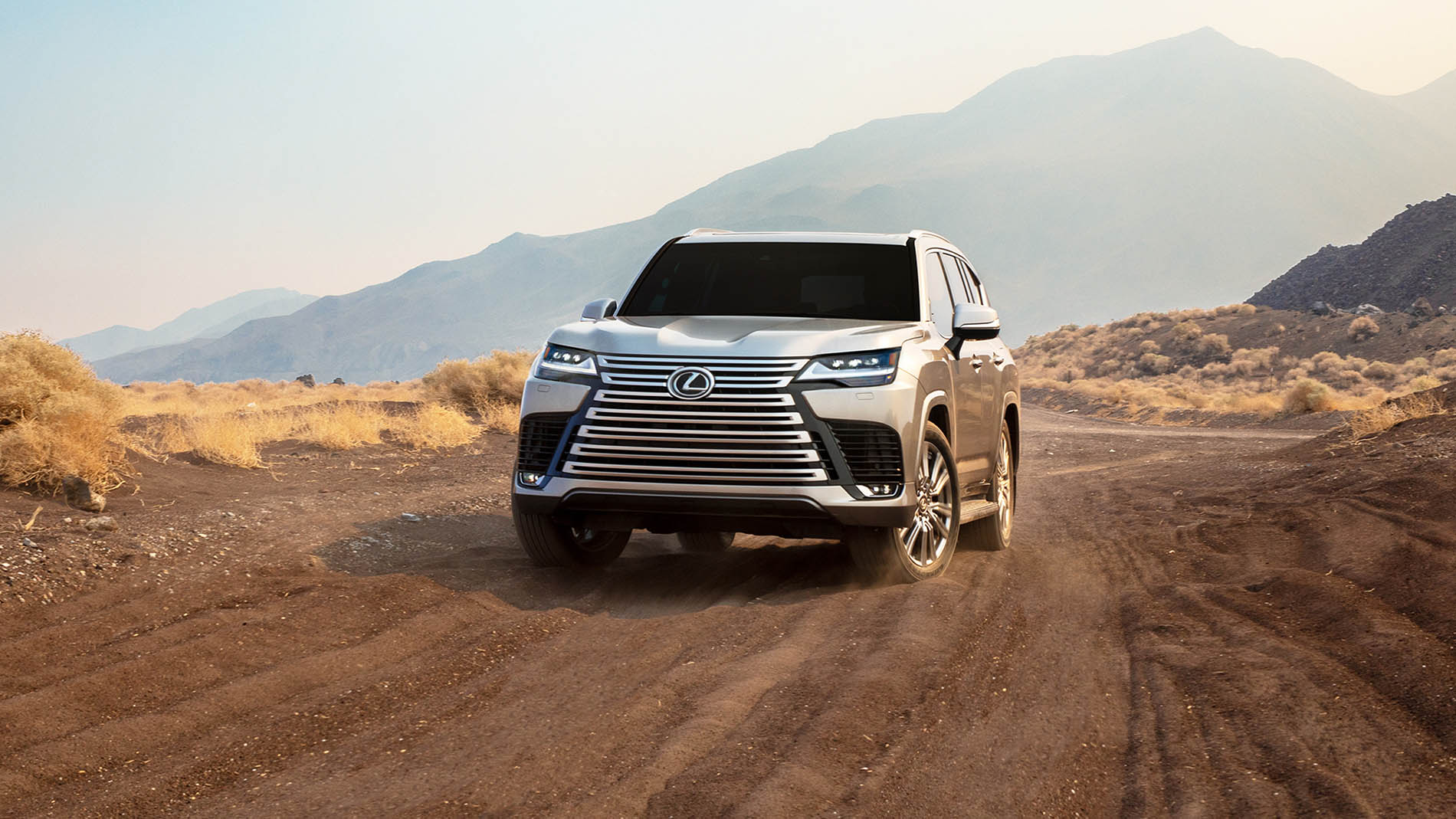 The LX is Lexus's largest full-size body-on-frame luxury SUV. Based on the recent Toyota Land Cruiser, the AWD LX600 is powered by a twin-turbocharged 3.5-liter V6 engine and mated to a 10-speed automatic transmission, helping to deliver 409 hp and 479 lb-ft of torque. It's the perfect mix of old-school heritage and new age underpinnings. We spent some time behind the wheel of the LX to see if it's set to withstand the test of time and keep up with the growing list of formidable competitors.
The LX600 comes in five trim options: The base model, Premium trim, F Sport, Luxury, and Ultra Luxury. The Luxury trim has arguably the best value with semi-aniline leather upholstery, a Mark Levinson stereo system, and 22-inch wheels. The LX F Sport Handling trim comes with an F Sport-tuned suspension, performance dampers, a limited-slip differential, rear stabilizer bar, and Hadori aluminum trim. The Ultra Luxury trim represents top of the line specs but limits the cabin to four seats in favor of massaging rear recliners and a command center rear console.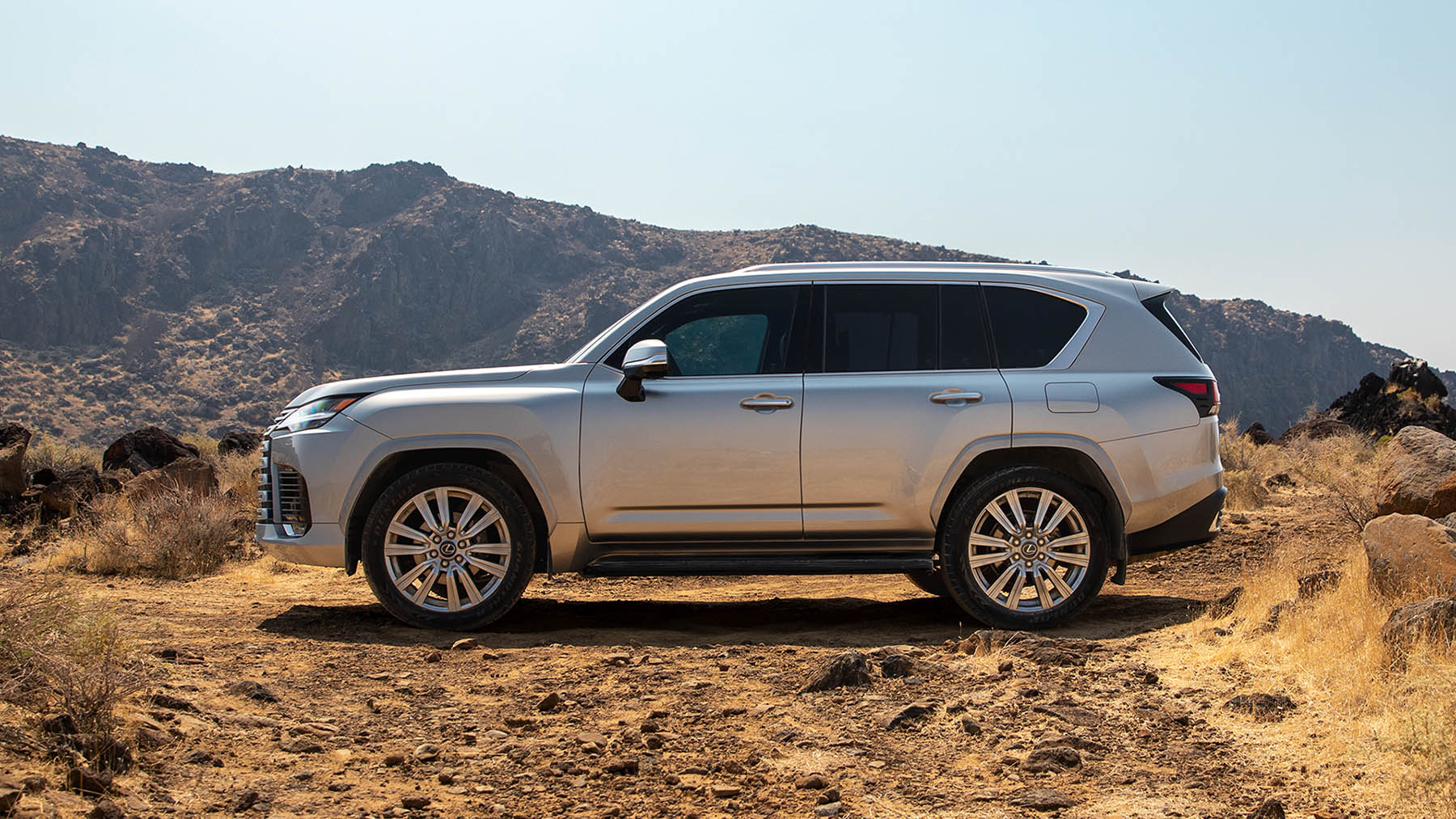 We were able to test drive the LX600 kitted with the "Executive VIP" Ultra Luxury trim. It comes with 22-inch silver finished forged alloy wheels, Active Height Control, rear-seat entertainment System with dual 11.4-in screens, rear-seat wireless charger, digital rearview mirror, second-row captain's chairs, power passenger-side ottoman, passenger-side sunshade, and diamond-stitch seats with embossed headrests. A wireless charging pad is available in the rear center console but not the front, and comes with wireless CarPlay and Android Auto as standard.
The cockpit's seats are more comfortable and less truck-like, the dual-screen infotainment system is cleaner with the audio, navigation, and (wireless) smartphone-mirroring functions on the 12.3-inch upper screen, with secondary HVAC, situational, and off-road controls available on the lower 7.0-inch display.
The LX600 retains body-on-frame construction from the earlier generation, but it employs the new Toyota New Global Architecture truck platform, and electrically assisted power steering.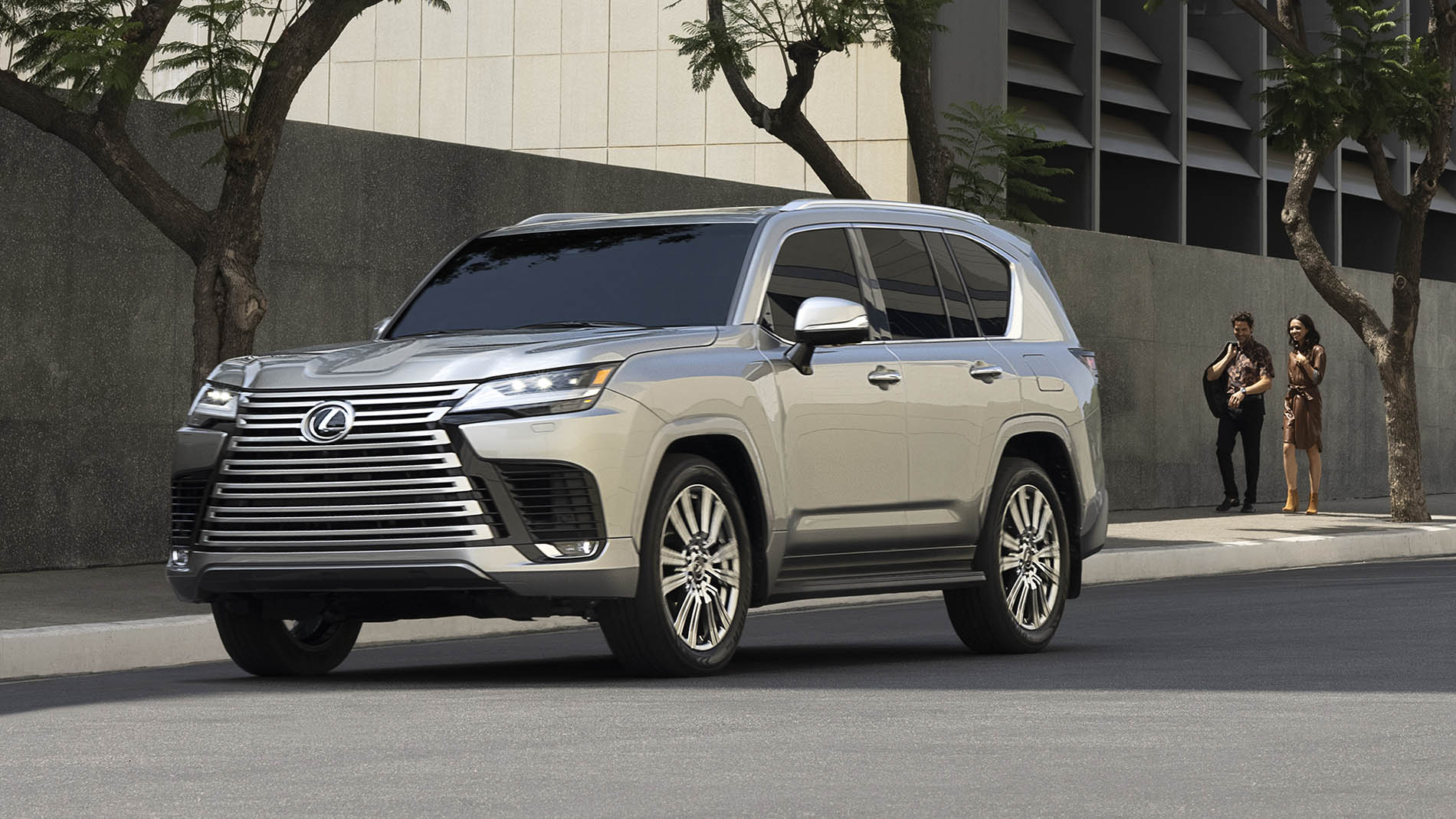 On the road, the Lexus LX600's engine delivers a noticeably smoother ride. It pulls hard, gear changes remain smooth, allowing the SUV to go from 0-60mph run in just 6.1 seconds with barely a hiccup. Steering, parking maneuverability and highway cruising control feels less cumbersome compared to the older Toyota Land Cruiser. As if you didn't already feel like you're on top of the world, Active Height Control provides additional ground clearance when needed.
The LX600's center stack features two screens, one up top to showcase Carplay and all other infotainment settings while a smaller screen under it gives access to more system settings. While one is more modern and refined, the second still feels a bit old school. It's good in some ways and difficult in many others.
The 2023 Lexus LX600 starts out at around the $90,660 mark for the basic, while the LX Ultra Luxury comes in at $130,750 before options. There's a tremendous amount of competition at this price point but Lexus has found a way to carve out their own lane. A sense of nostalgia mixes with unarguable comfort and confident road presence. 
See more of the 2023 Lexus LX600 in the gallery and get in touch with your local Lexus dealer to test drive one now.