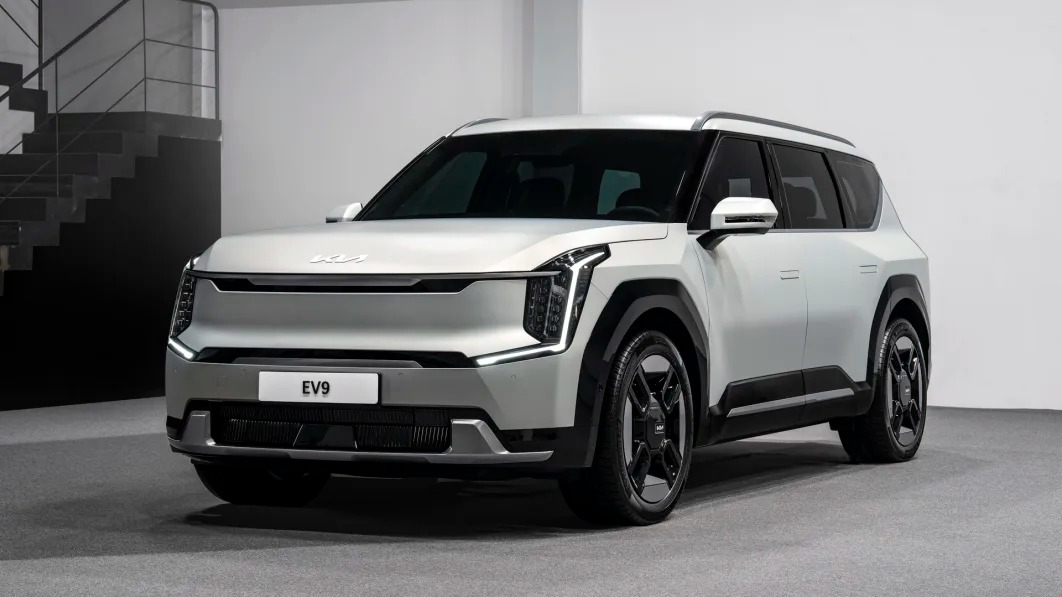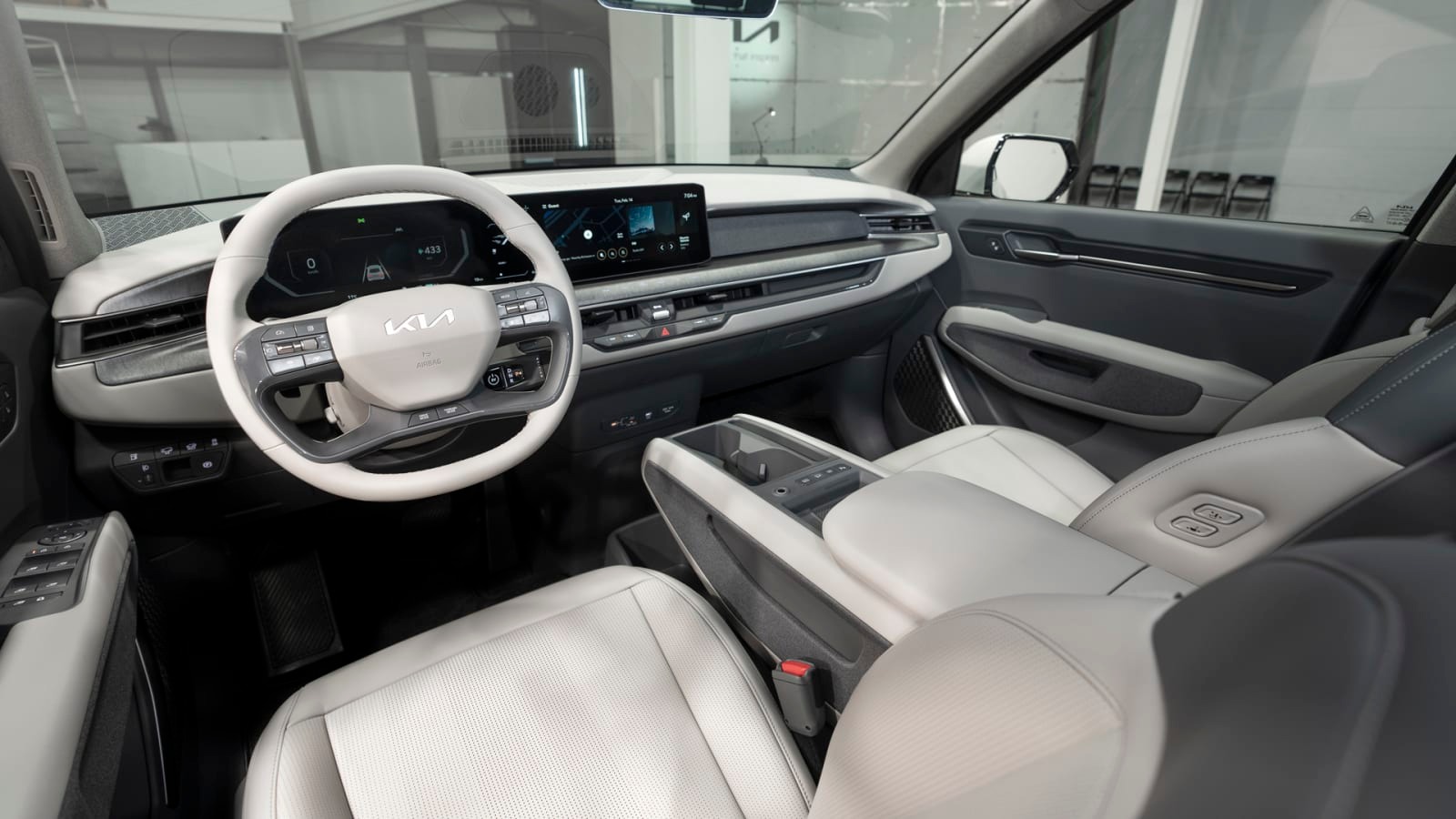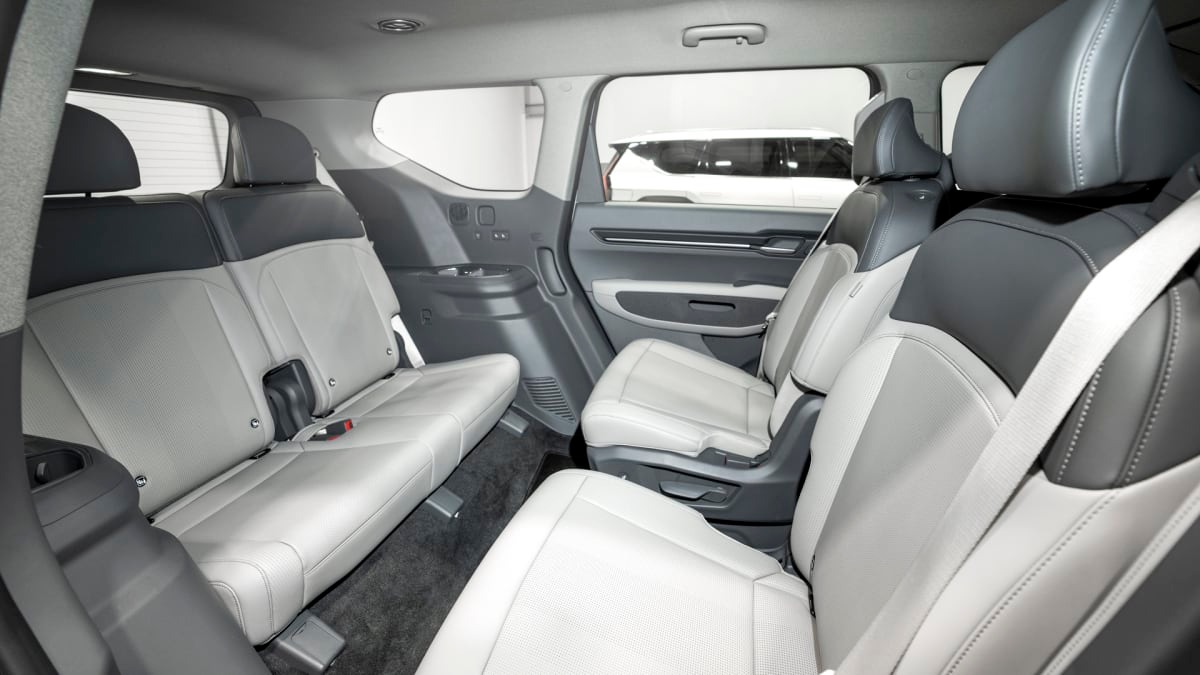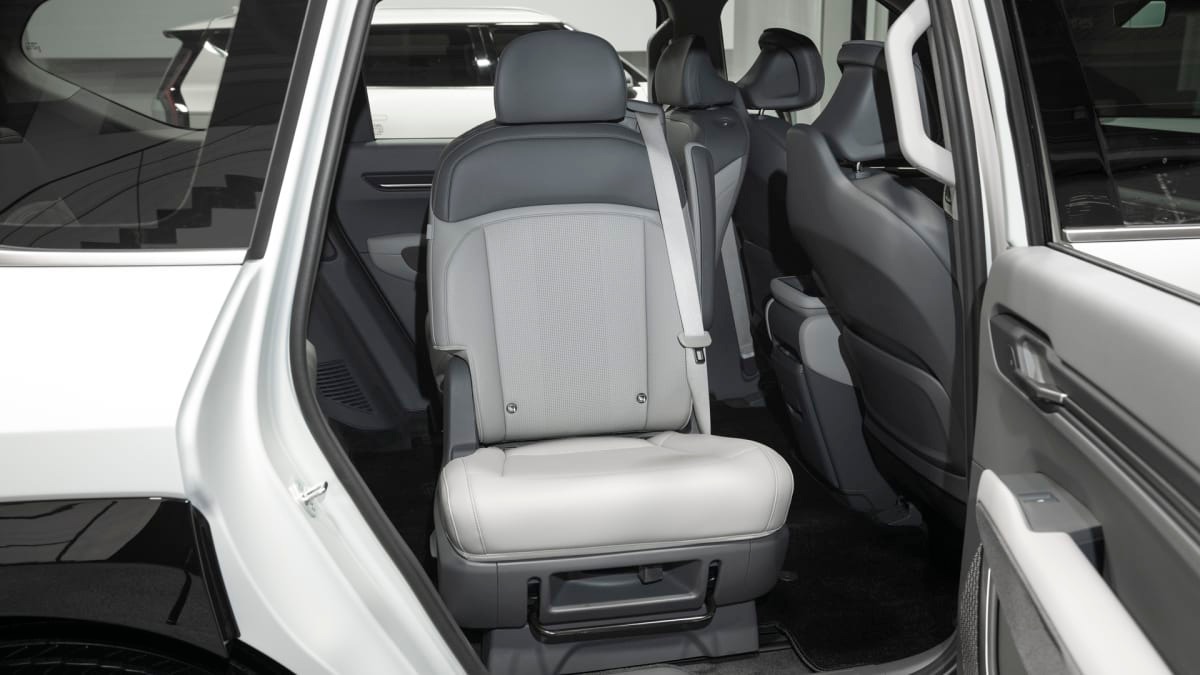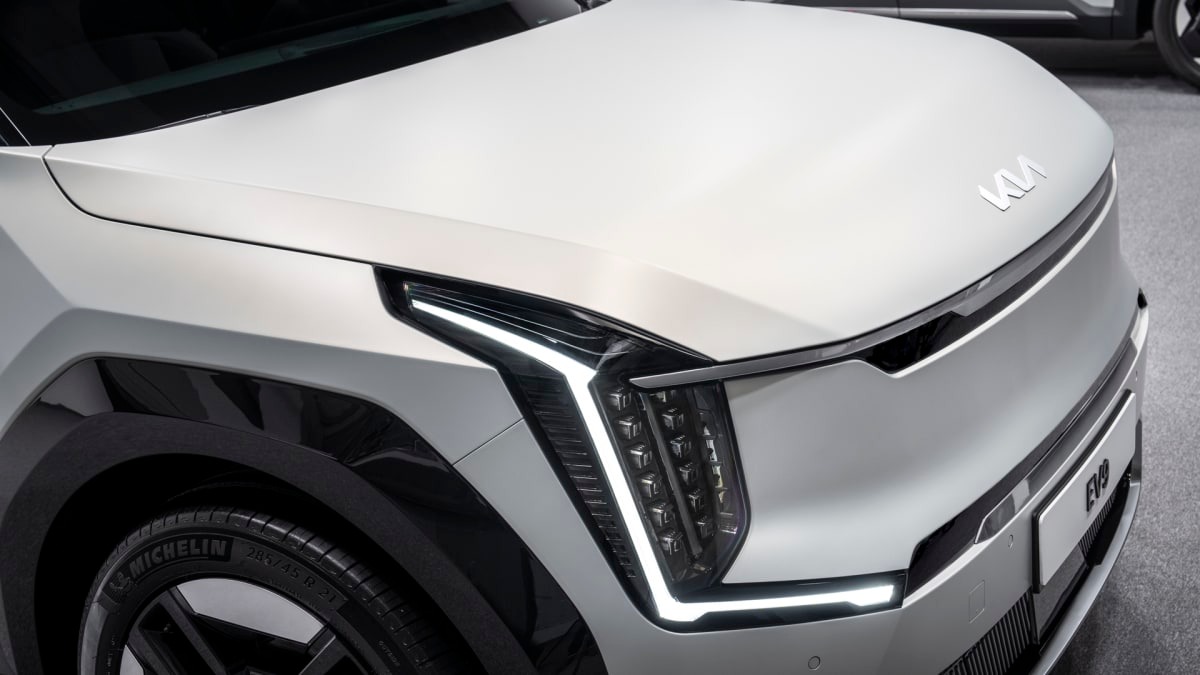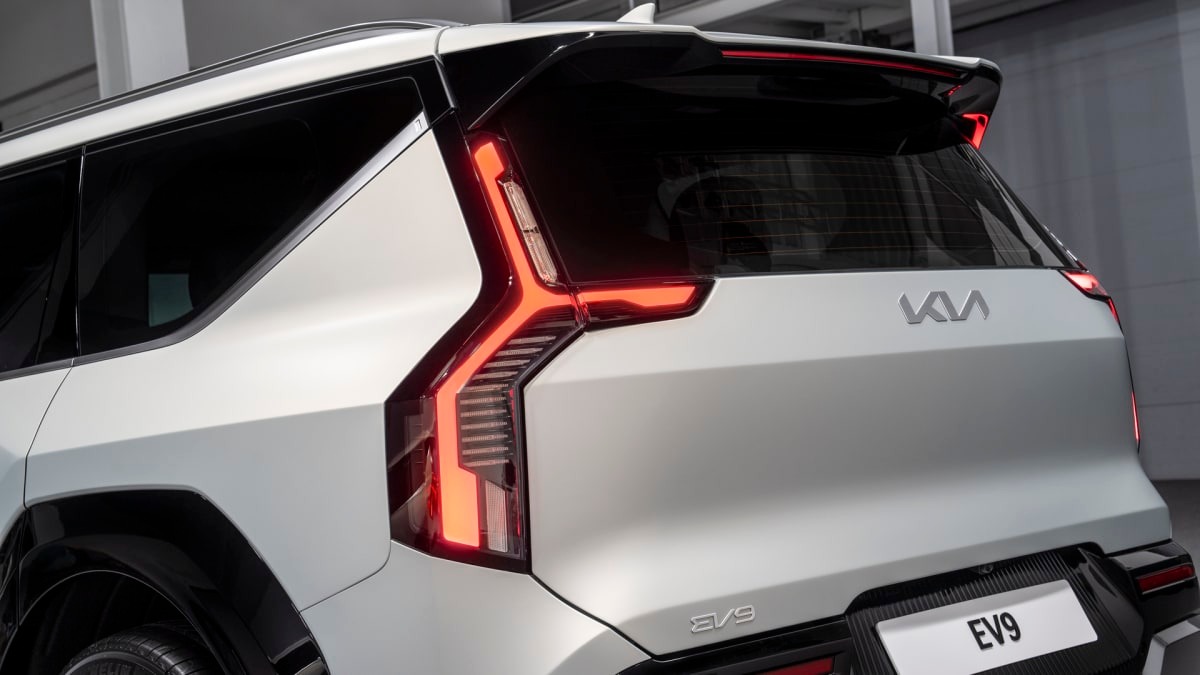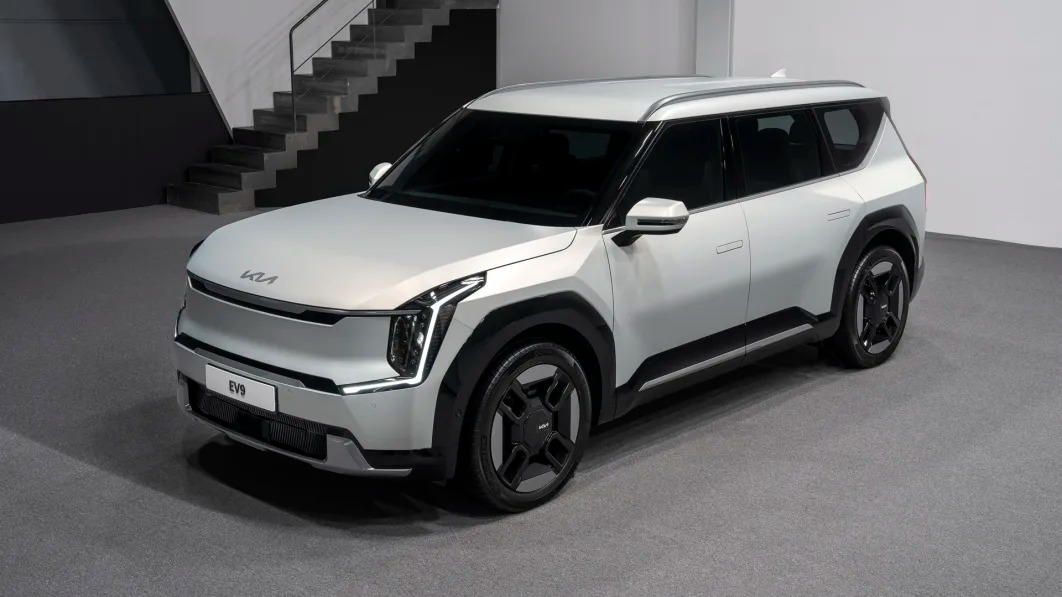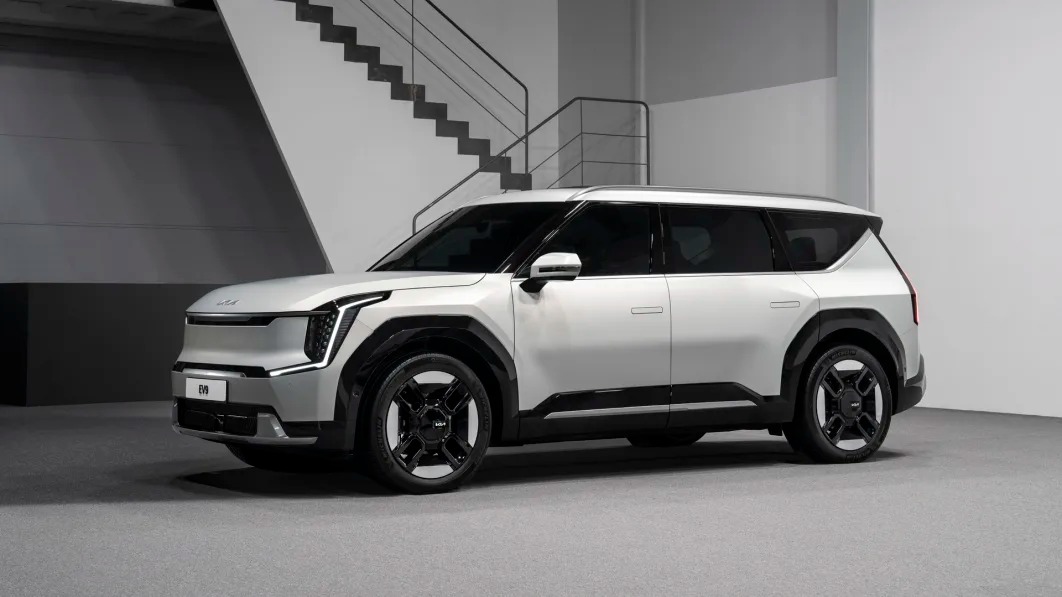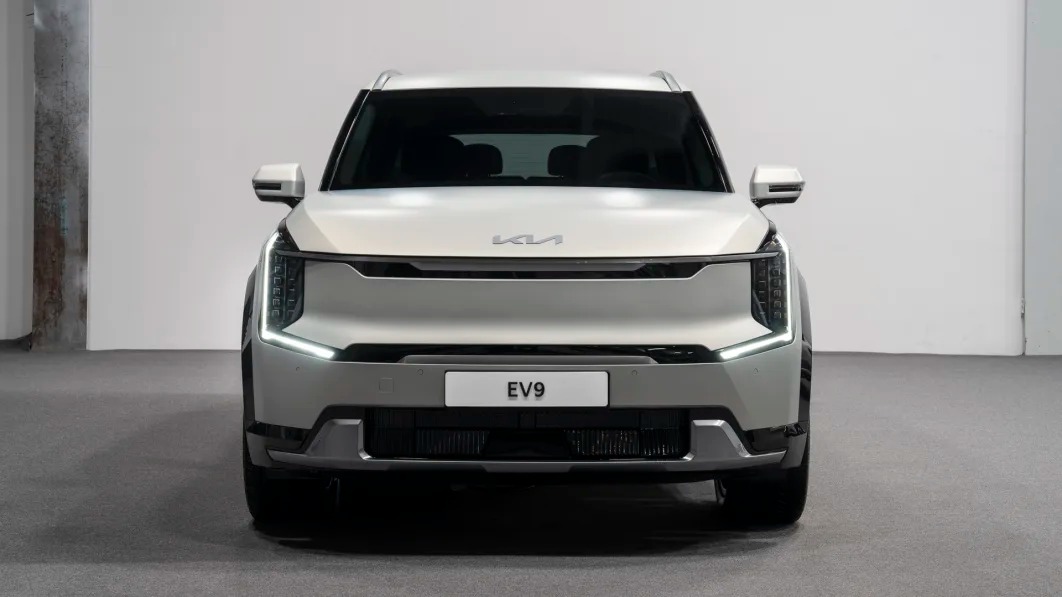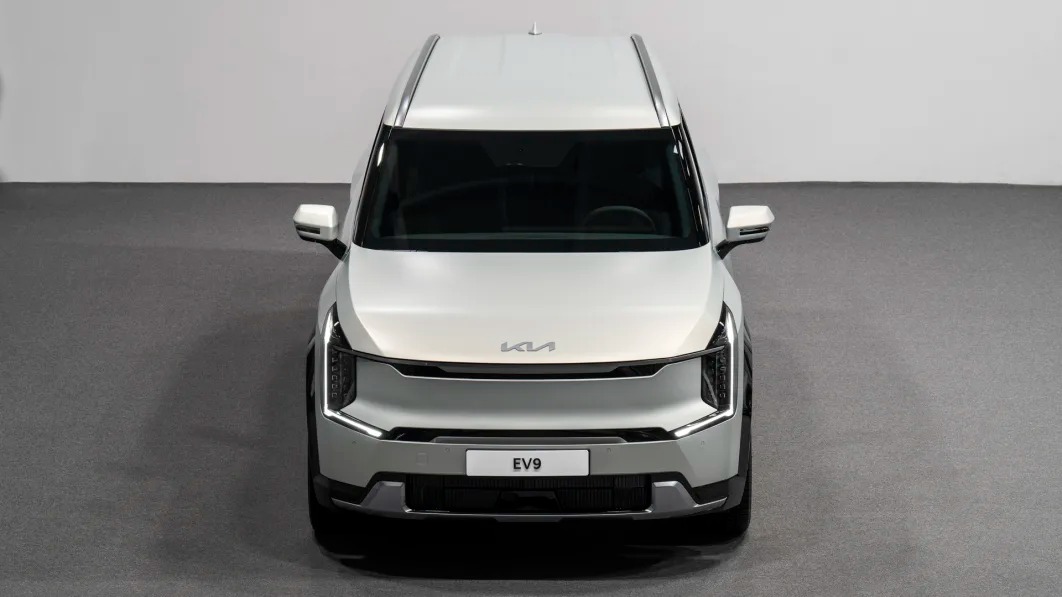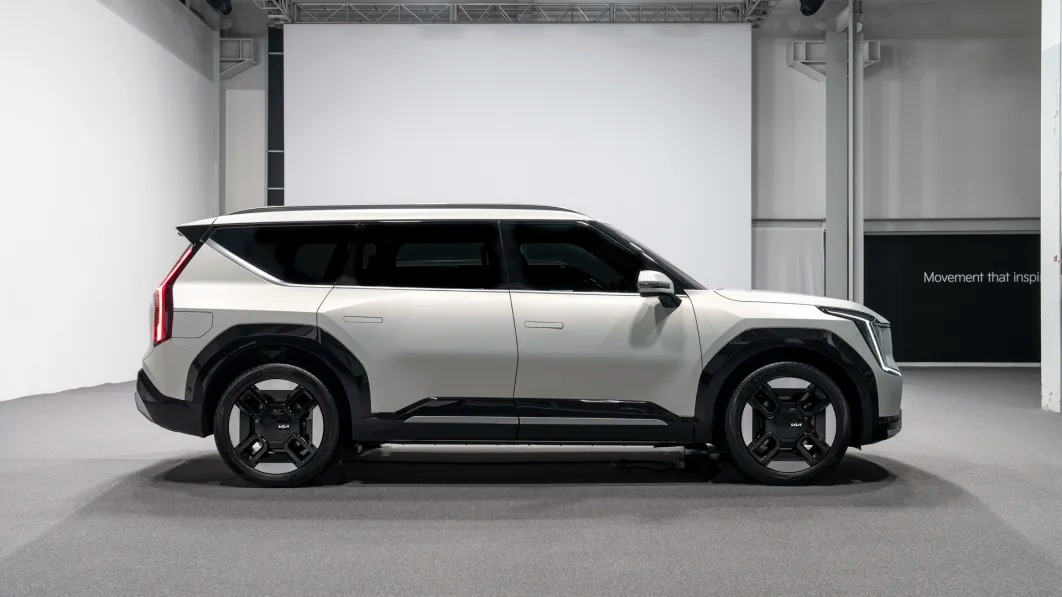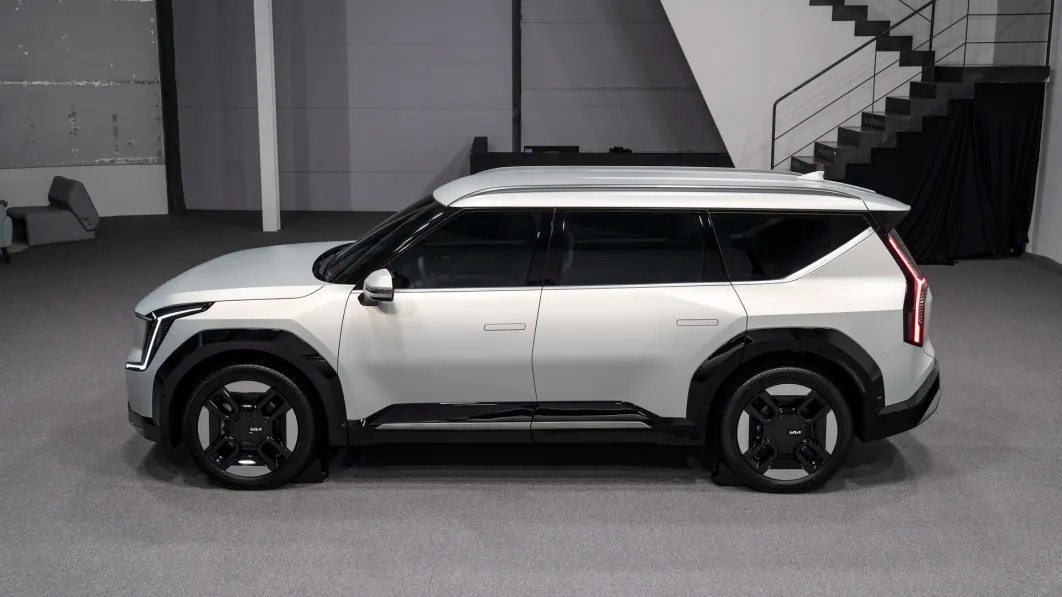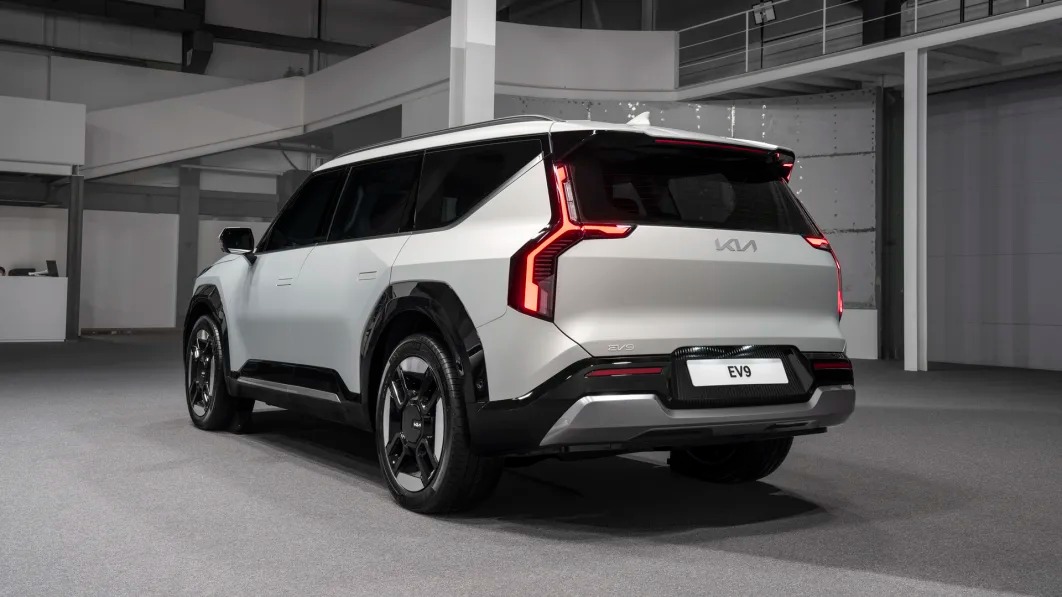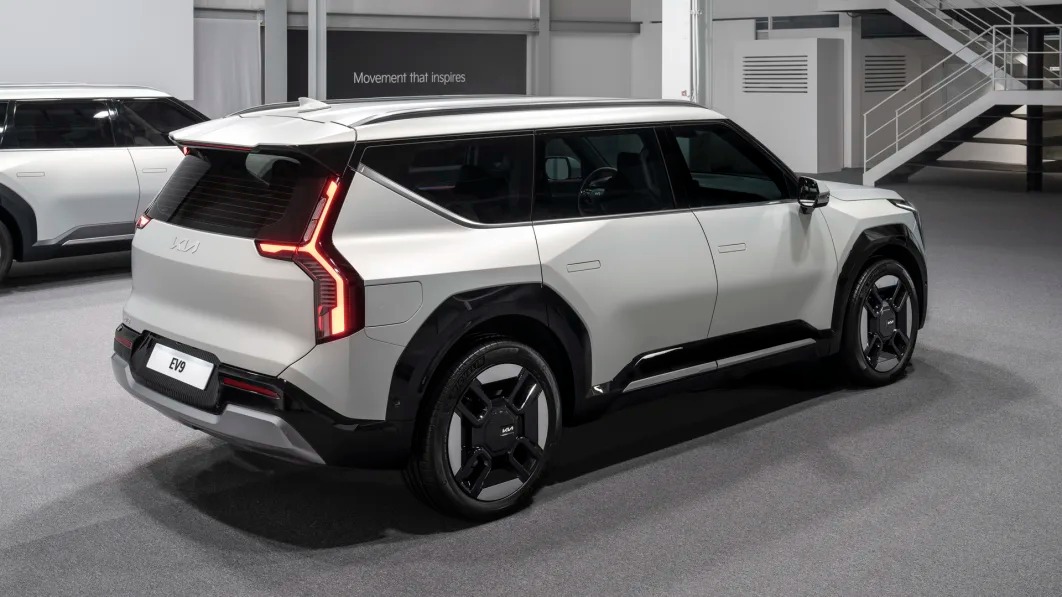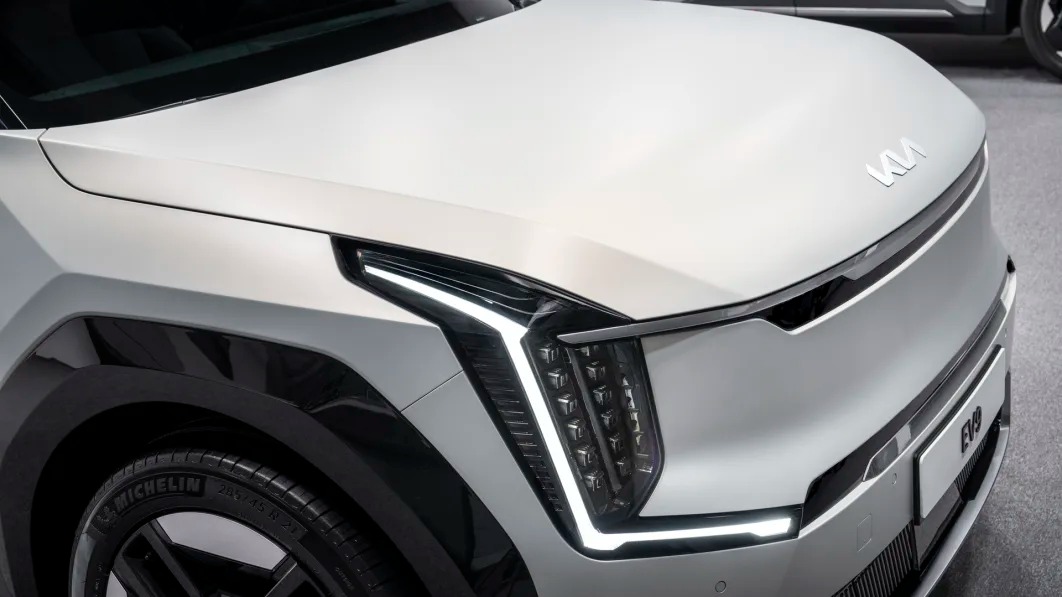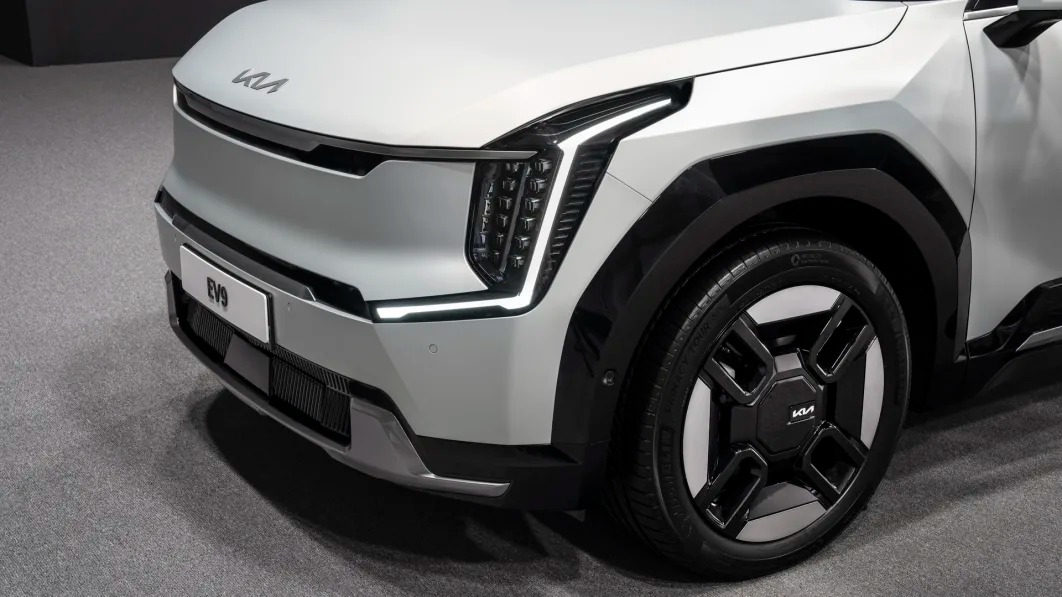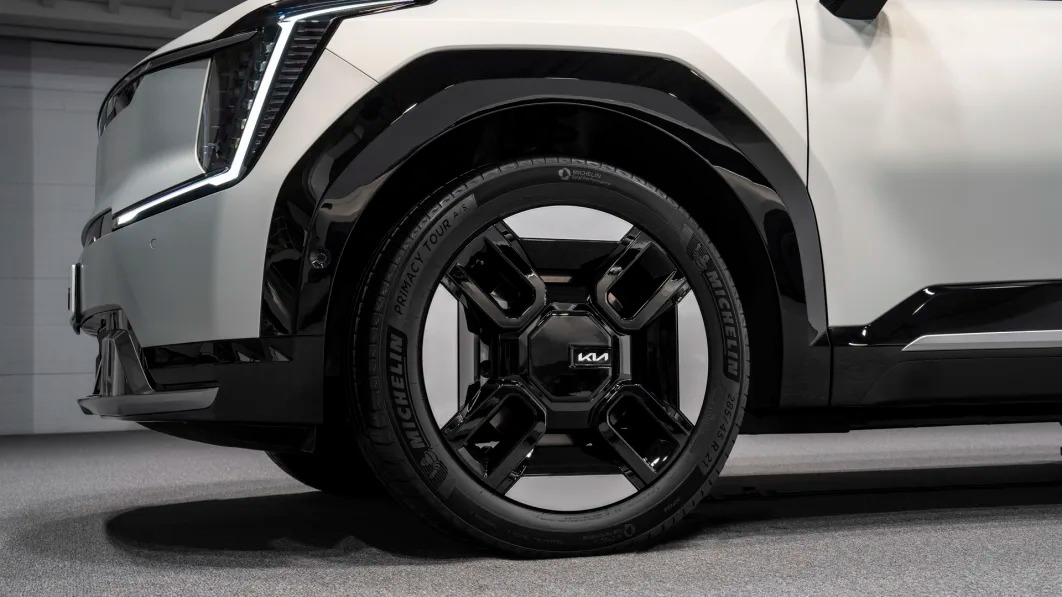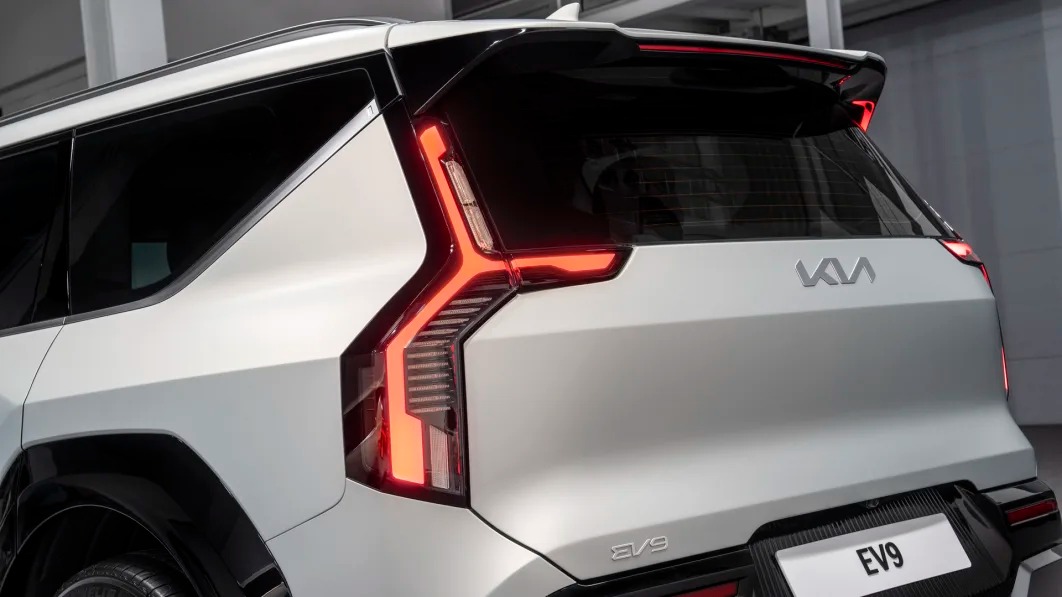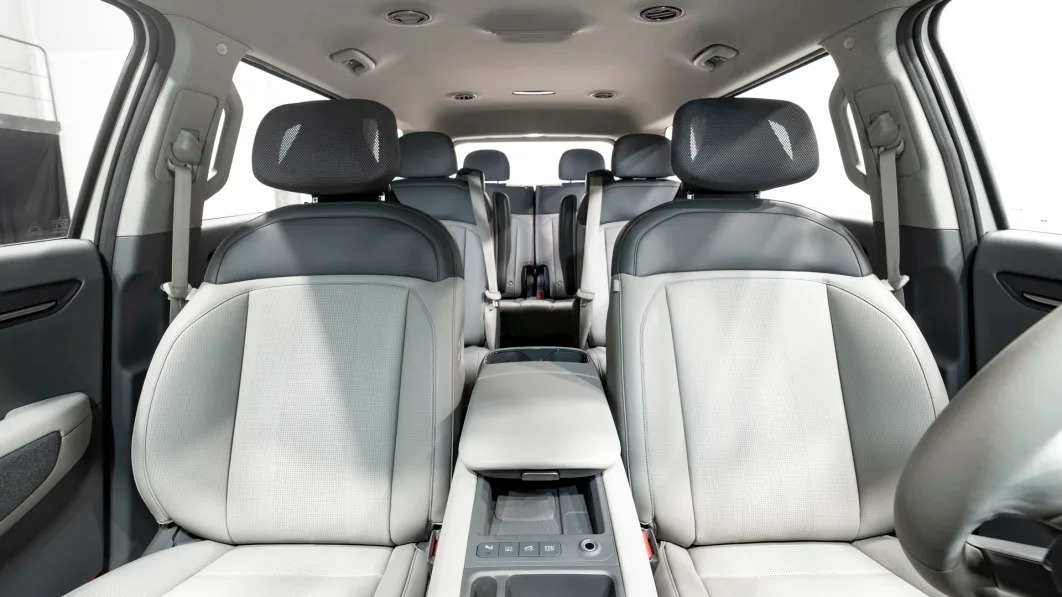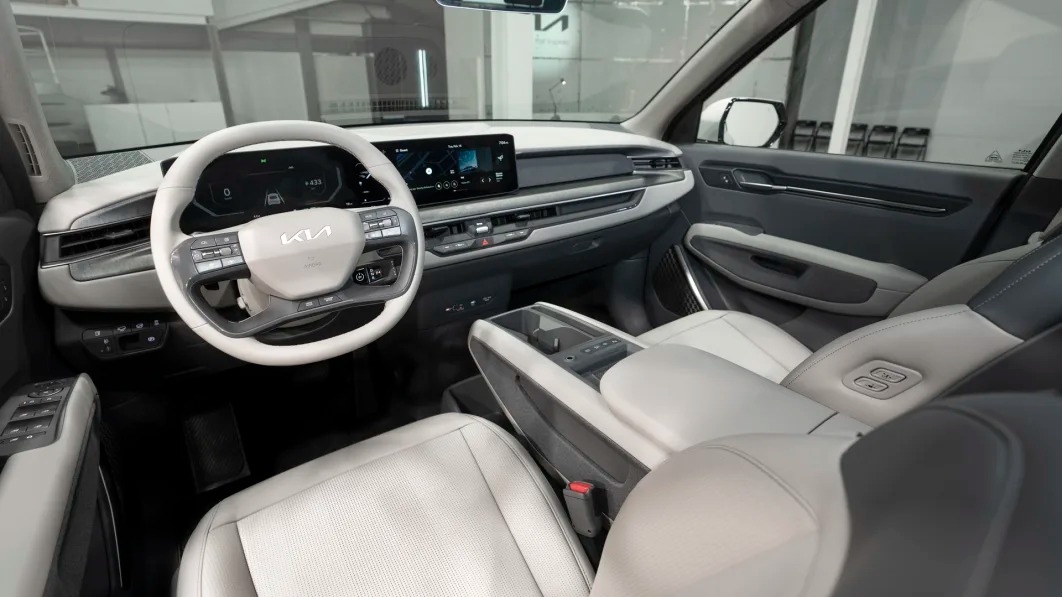 Kia revealed the EV9 concept at the 2021 Los Angeles Auto Show and showed what the Seoul-based automobile manufacturer had in mind for the future of an all-electric SUV. This week, Kia revealed the first images of the production version of the EV9 electric SUV in South Korea.
Of particular interest are the swiveling dual center-row seats and family-sized capacity. The SUV will eventually be offered in 6- and 7-passenger configurations, depending on whether the rear seat options chosen are buckets or a bench.
Toning down the polygonal design language of the concept, the 2024 Kia EV9 still has the concept's angular architecture with angular fender structures and geometric wheel arches. Plus, it is built on Hyundai's E-GMP electric vehicle platform.
The driver interface features side-by-side 12.3-inch touchscreens, along with a dedicated 5-inch screen in the middle that houses the climate controls and other functions. Also evident are physical climate control and digital media buttons with haptic feedback.
The 2024 Kia EV9 gives off a three-row Telluride vibe, as well as sharing design similarities to the Soul EV. The sneak peek gave us the midsize SUV's interior and exterior, but crucial specs like the official pricing, battery size, and powertrain will have to wait until the official unveiling early next month.