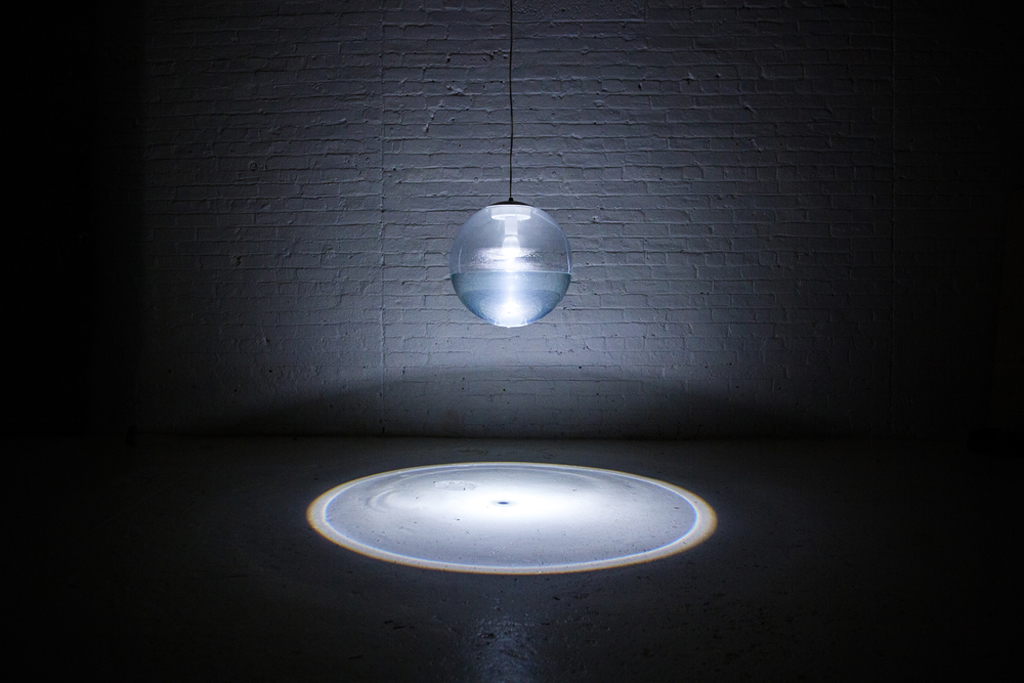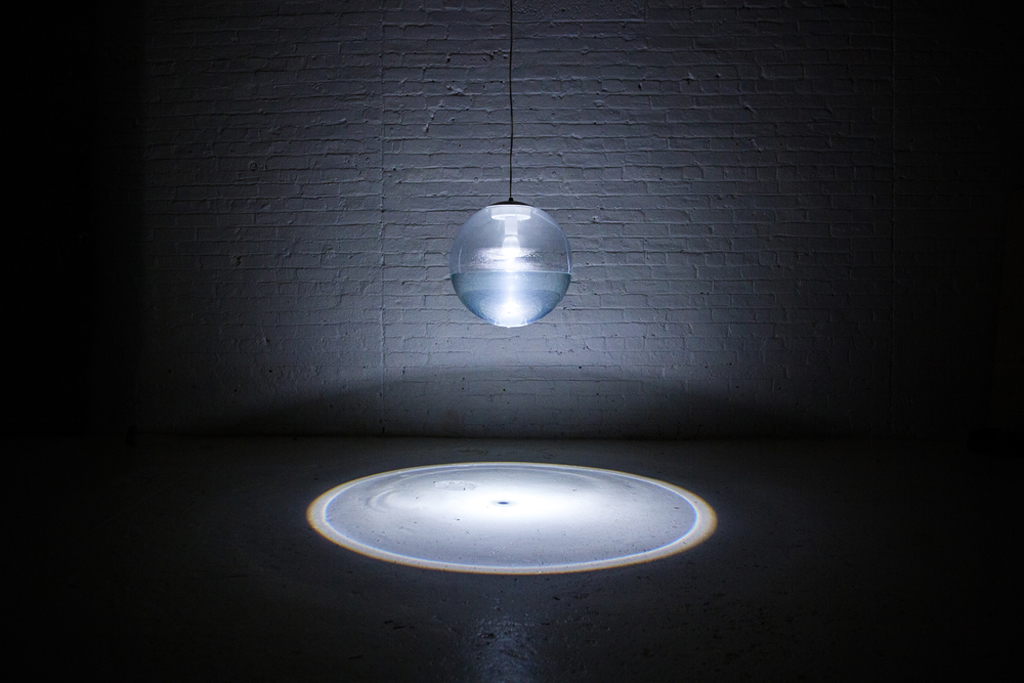 Designer Richard Clarkson and his eponymous studio went viral last year when The Cloud, his audio/visual piece that hangs from the ceiling and simulates a thunderstorm, made the rounds on the Internet. Now that he's made it thunder, Clarkson brings the rain in a piece simply dubbed The Rain Lamp.
The Rain Lamp uses water and an intricate pump system to make it rain inside a glass globe suspended from the ceiling. LED illumination from the globe casts a projection onto the floor below, creating a shimmering, rippling "puddle" of light. It's a soothing, mesmerizing effect that can be adjusted based on the number and frequency of water droplets falling inside the lamp.
The Rain Lamp is available in two sizes — 16 inches in diameter and 12 inches in diameter. The base and inner workings come in two finishes, brass or white. It can be ordered online at the Richard Clarkson Studio's website.
Founded by Richard Clarkson in 2013, the studio focuses on experimental lighting, furniture and other products for home or business. The studio also has a showroom in Brooklyn, which is open by appointment only. Appointments can be arranged by emailing hello@richardclarkson.com.
[embedvideo id="119721325″ website="vimeo"]