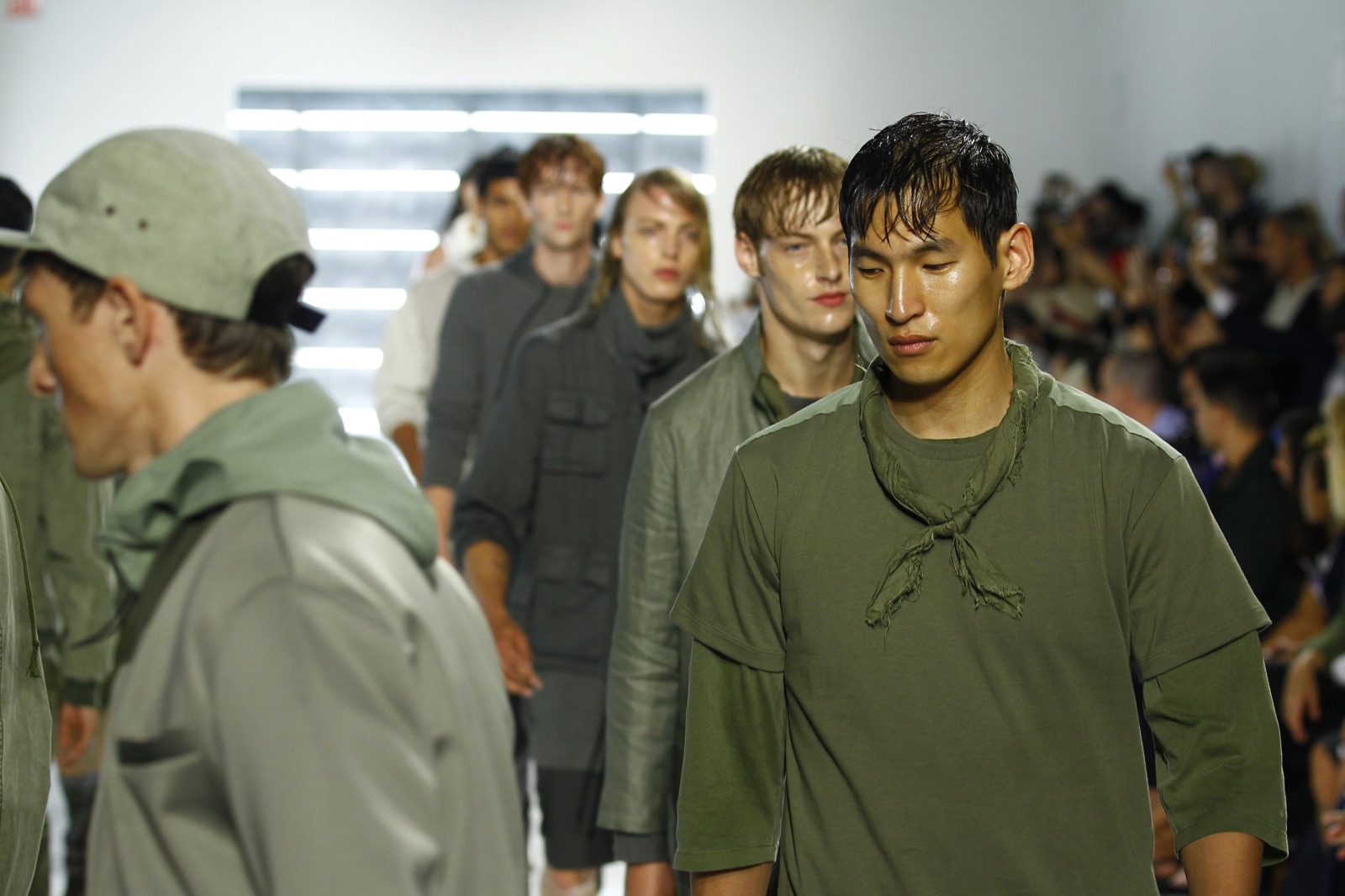 Here's a Look at John Elliott + Co's Spring/Summer 2016 Collection from NYFWM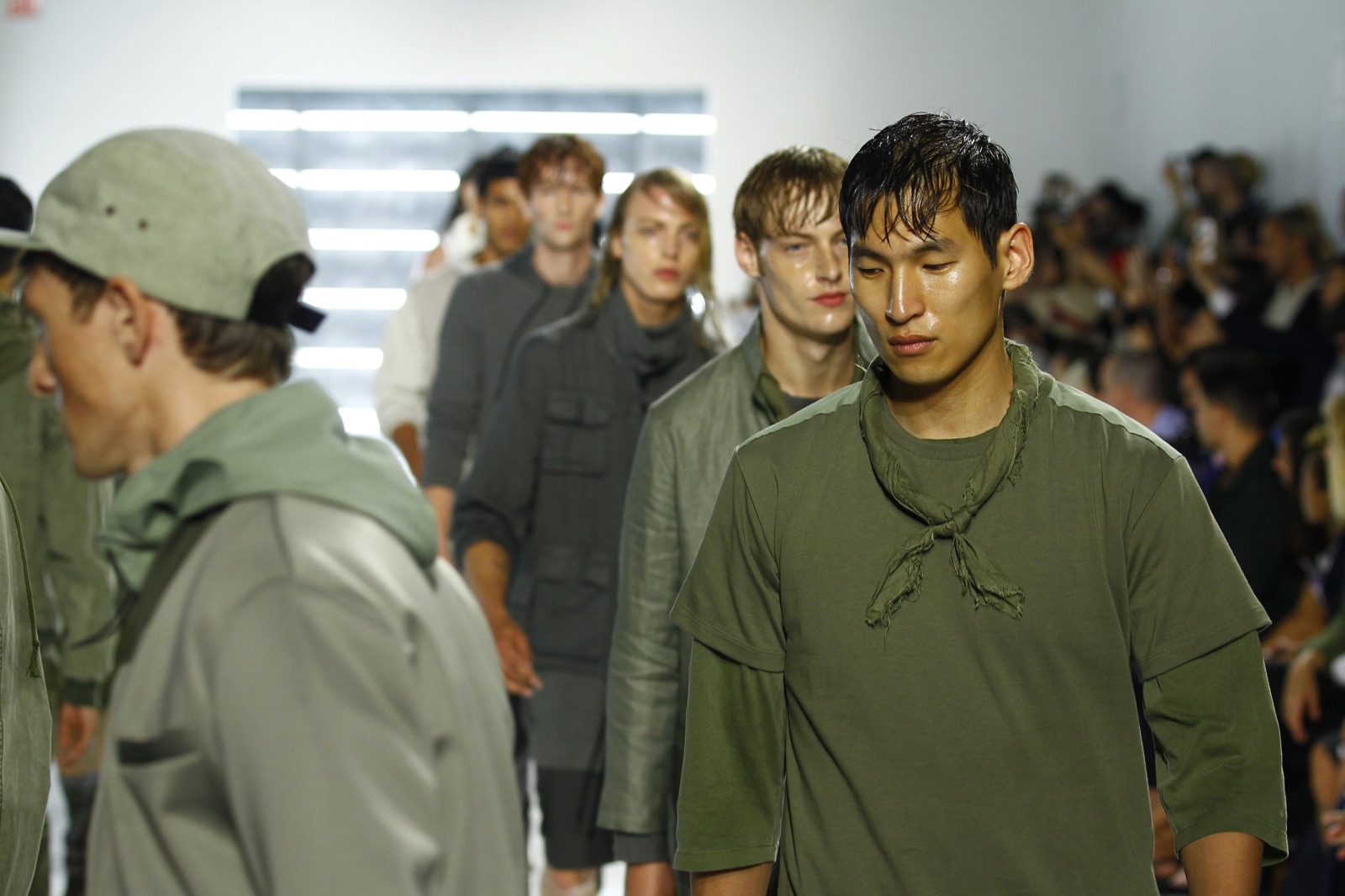 With New York Fashion Week: Men's a few days in, John Elliott presented his second runway show, this time giving us a look at his Spring/Summer 2016 collection. Inspiration comes from a trip John took to Vietnam and the new-city vibes he felt while there. "I always like to experience new cities by being on the ground in the concrete and running through them. You find yourself in neighborhoods, where you don't know where you are, you don't know if places have good internet ratings, or if you are safe or not, but you get a general sense of what a city is actually like." said John.
With Eugene Tong styling the run of show and the set being based off of the acid washed concrete and neon's of the buildings that line the streets of Ho Chi Minh city and lined the silhouette backdrop on the runway, we got an S/S '16 showing that was as impressive as we've come to expect from the designer. As you'll see from the looks below, John brought in a strong military influence, from the olive finishes on a good amount of the pieces to the 2-layer military shirt, neoprene bomber, military raincoat, and linen pullover M65 jacket. The fabric range here is adventurous yet wearable, with John really doing a great job delivering a collection that just works. Check out the looks below and look for John Elliott's Spring/Summer 2016 collection to hit select stockists early next year.
Photo Credit: Dan Lecca