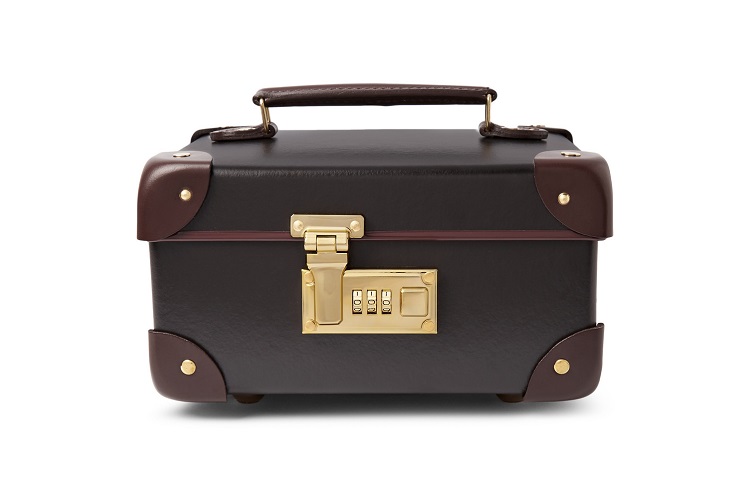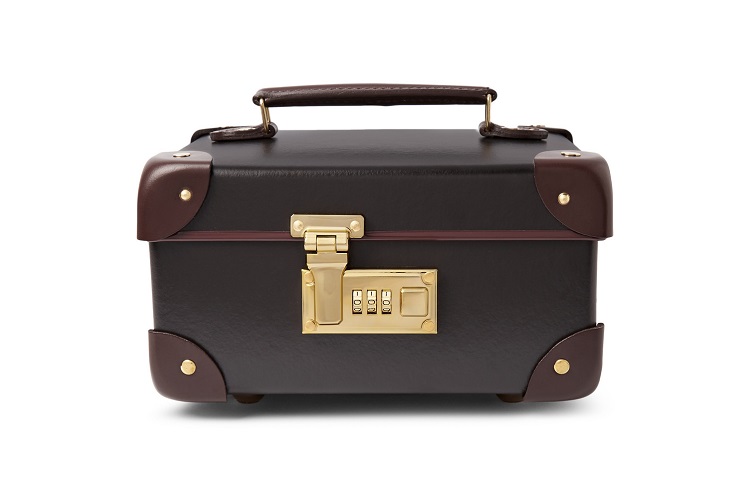 Globe-Trotter has designed a watch box exclusively for MR PORTER. The box is handmade in England from a dark brown vulcanized fiberboard, and it has a combination push lock for security. It also features brown leather trims, a top handle, and designer-stamped gold hardware. The inside is fully lined with ecru cotton canvas. It holds up to six wrist watches, one for each of the felt cushions.
The Globe-Trotter Watch Box was made with the frequent traveler in mind, designed to be easily transported and stored on an aircraft, train or vehicle. It measures 8 x 9 x 5 inches with a one-inch handle drop.
Head over to the MR PORTER webstore to get your hands on it.