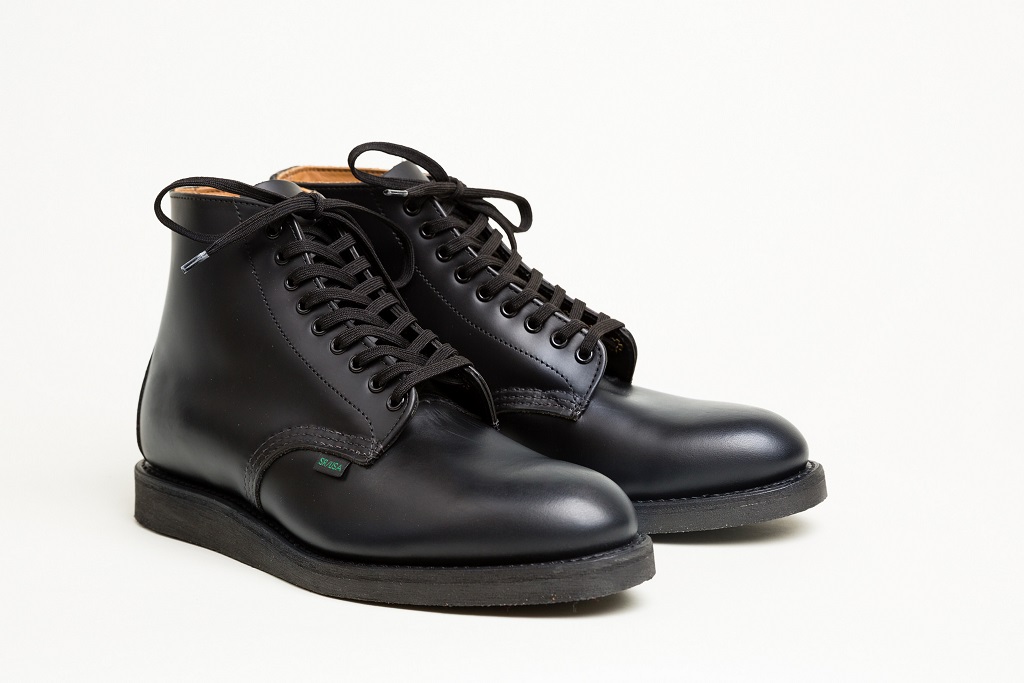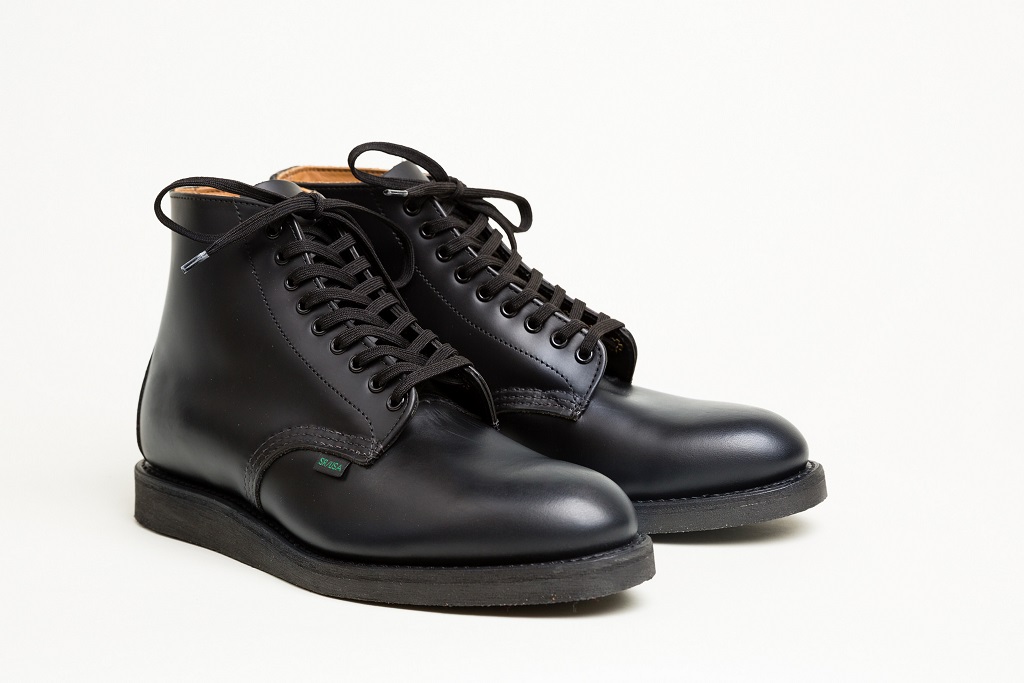 Red Wing Heritage has released the #9197, a 6-inch Postman Boot. The #9197 was inspired by the #101 Postman Oxford, but is a taller style. The boot is made with black Chaparral leather, a wedge outsole, and a black cushion crepe; putting together the classic look it was based on.
The shoe's design originated in the 1950s when postmen and policemen spent most of their days on their feet, therefore they needed comfortable and sturdy shoes to allow them to keep going. Red Wing released the #101 in response, which was later set as a standard feature of the required uniforms. Since then more than two million pairs have been sold of the #101 over the last 46 years.
The new #9197 version is a limited edition and can be purchased from a list of select retailers. Visit the Red Wing Heritage website for details.