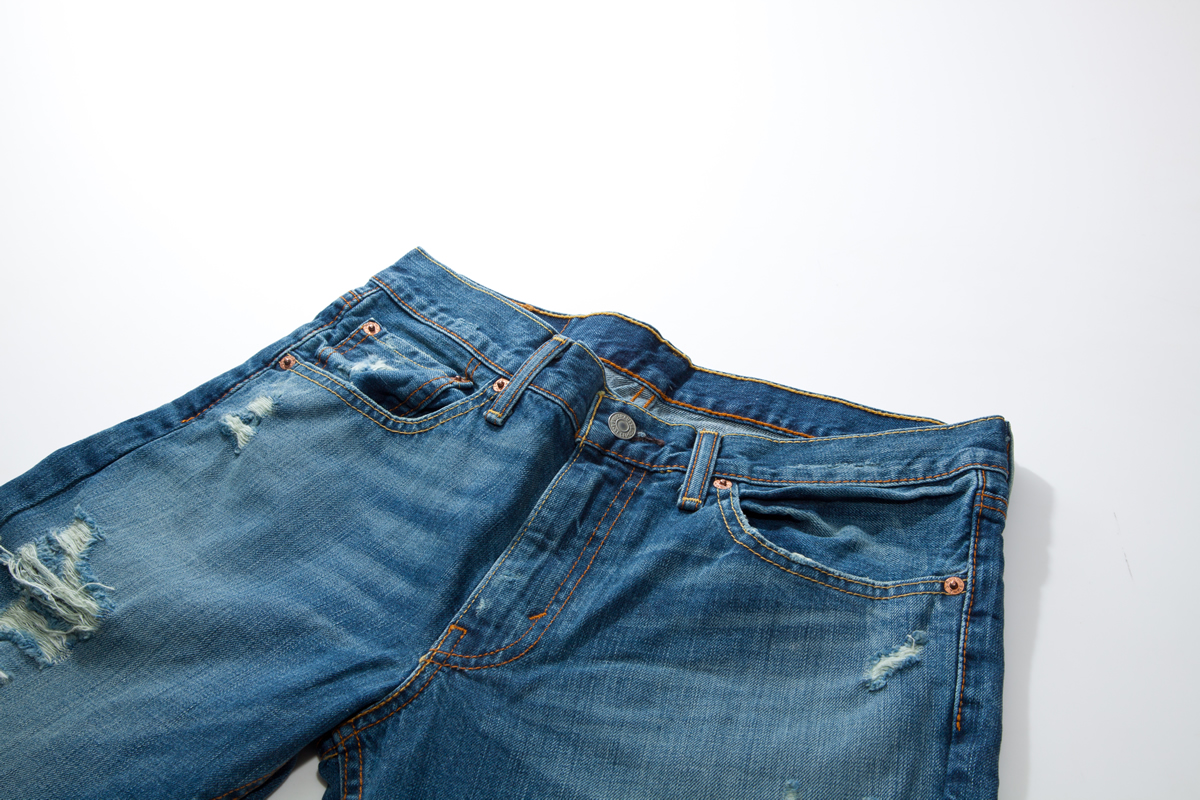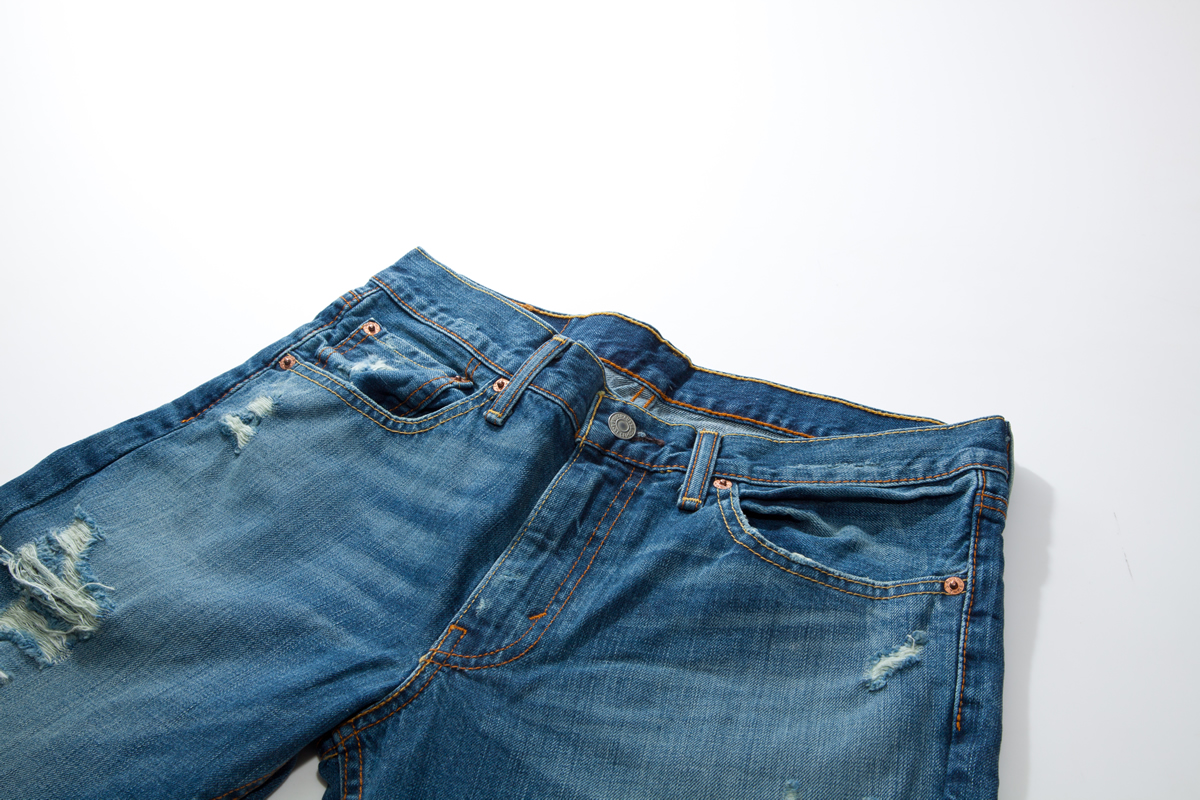 Presented by Levi's
It may feel like summer just got started, but fall is just around the corner. With that it's back to school for some of us. If you're headed back to college for a new semester, there are few items you can pick up in preparation to make the new school year more comfortable and exciting, if that's not quite how you feel about the classes and tests in your future.
Check out the list below.
1. Basic Raw-Cut Elongated Short Sleeve Tee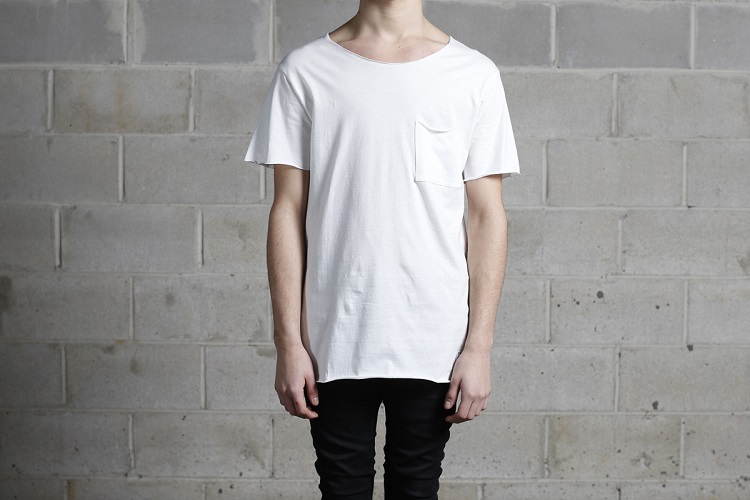 Profound Aesthetics have a clean range of tees in 100 percent cotton fabrics. The Basic Raw-Cut Elongated Short Sleeve Tee features a rounded neckline, elongated silhouette, 5-inch slits, and a raw cut pocket on the upper left chest. The basic tee can be worn on its own or easily layered with other wardrobe items, perfect for getting the most out of your closet. It's available in six color ways: off-white, sand, matte black, olive army, oxblood, and gray. Check out the ProfoundCo website for a closer look.
2. Dry Pique Polos from Uniqlo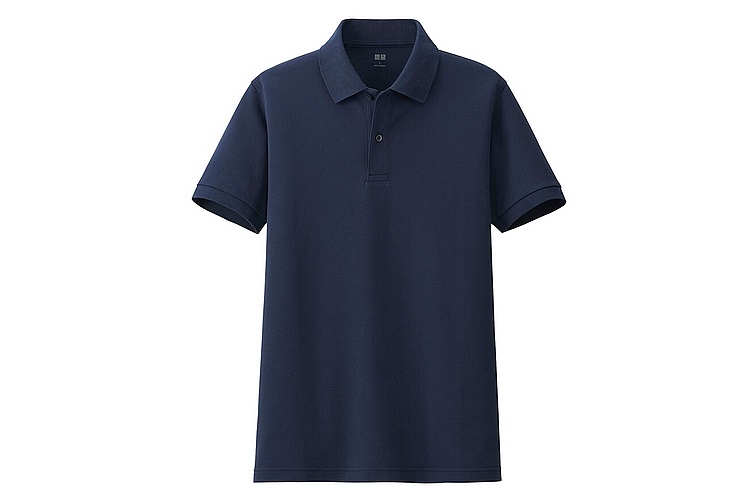 Uniqlo's Dry Pique Polos are designed to stay soft and dry even when you perspire. The fabric gives the shirts a sophisticated look and you can choose from a range of solid color ways, including: grey, white, black, orange, neutral, green, and blue. Head over to Uniqlo's webstore to select your favorites.
3. Destruction in 511™ Slim Fit from Levi's®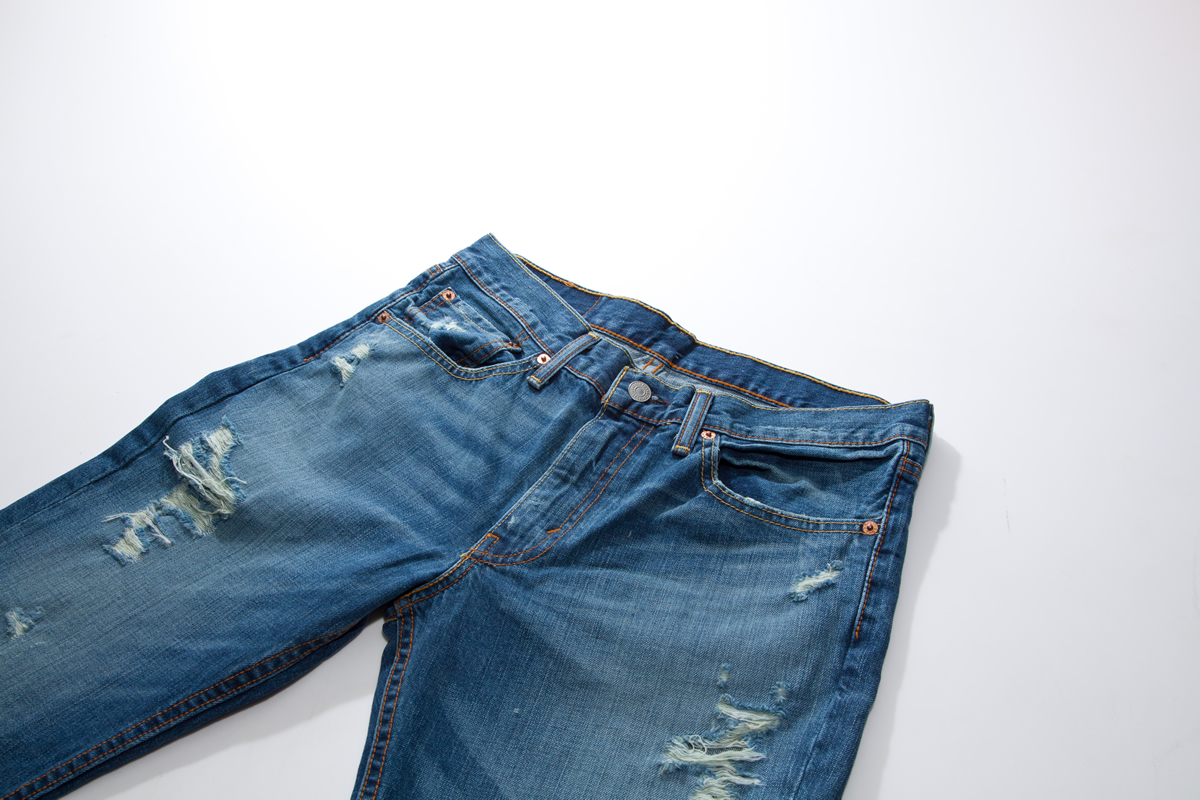 The 511™ Slim Fit from Levi's® is arguably one of the best fitting slim-cut denims on the market. The construction is spot on as you'd expect with their "Toto" wash being our go-to recommendation for when school's back in session. The vintage light wash is the most versatile and the distressed detailing really does it for us. Grab them here or in-store from Macy's.
4. Common Projects Original Achilles Sneaker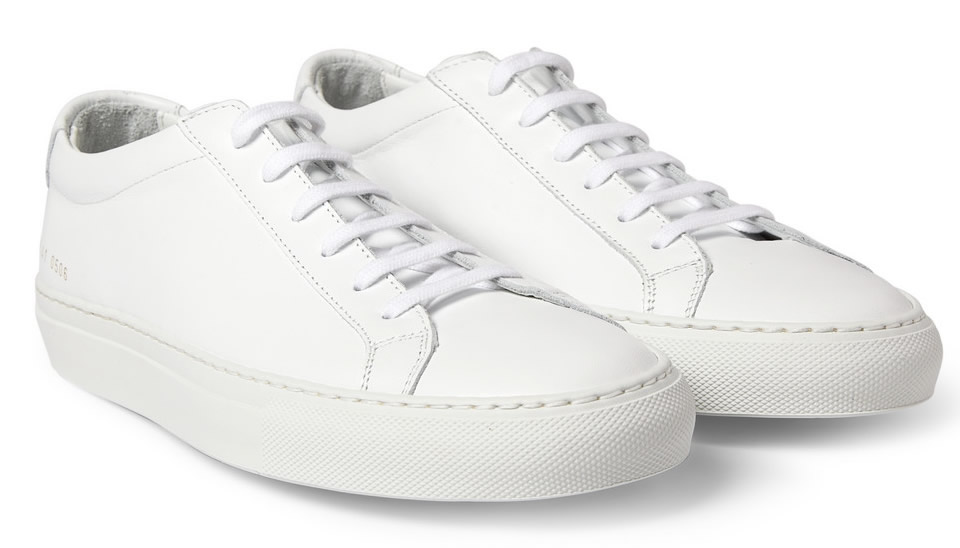 You need a pair of CP's in your life. The minimalist classic-styled white sneaker shown here will go perfectly with denim and casual wear outfits for everyday use. The design is practical with a chunky rubber sole, tonal laces, tonal stitching, and leather lining. You can get your hands on a pair of the Italian-made sneakers from MR PORTER.
5. Larose Paris Baseball Cap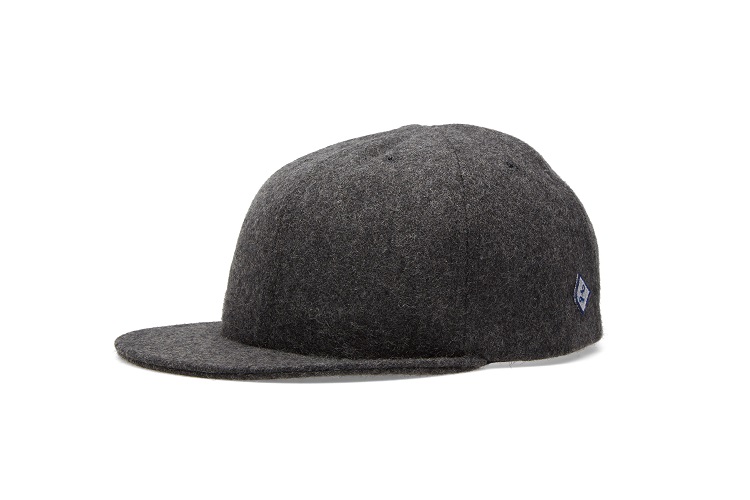 The classic six-panel construction of this baseball cap features a stitched peak, short brim, embroidered logo patch, adjustable metal buckle closure, and branded hardware. Larose's aim is to keep the product timeless and neutral to trends so that it lasts as long as possible. It's a good impression to set when you're meeting new folks. You're welcome. The cap is available in navy, grey, green, and red. Order your favorite now.
6. adidas Consortium x Wings+Horns Team Bomber Jacket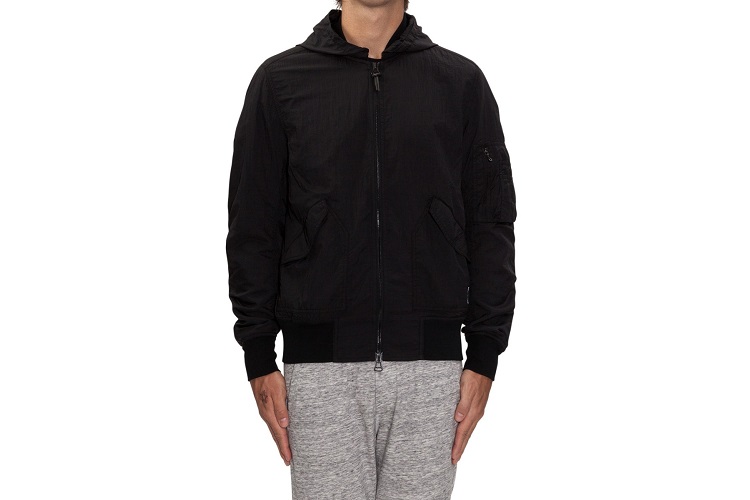 This classic-shaped jacket is hooded and was inspired by the West Point Academy football team. The bomber jacket construction is made up of cloth detailing at the bottom hem, a metal zip fly closure at the front with a double slider, a leather zip puller, zip pockets at the left sleeve, and two flap pockets. It's a great transition piece for early fall so you'll definitely want this pickup on your list. Grab it here.
7. Notebooks from MUJI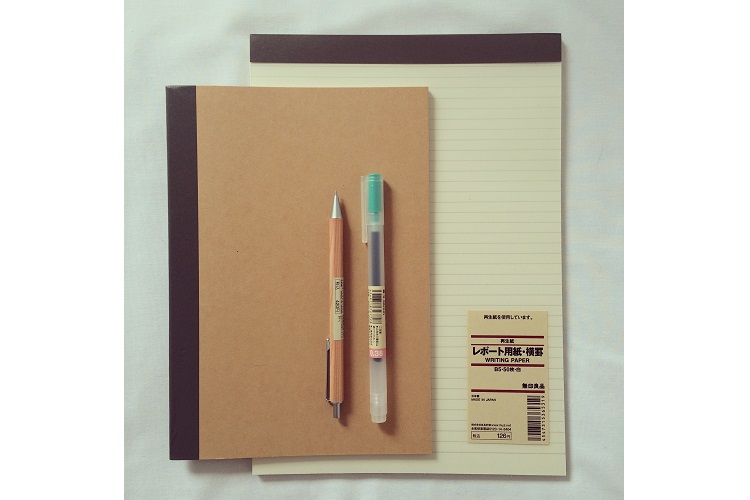 MUJI has a great range of notebooks sized from B6 to A4 for writing notes, studying, and sketching. This stuff is super minimalist and is made from top-notch materials. You might actually want to pay attention in class now. You can order the notebooks from the MUJI website, where you'll also find a selection of other stationery to add to your order.
8. HidrateMe Water Bottle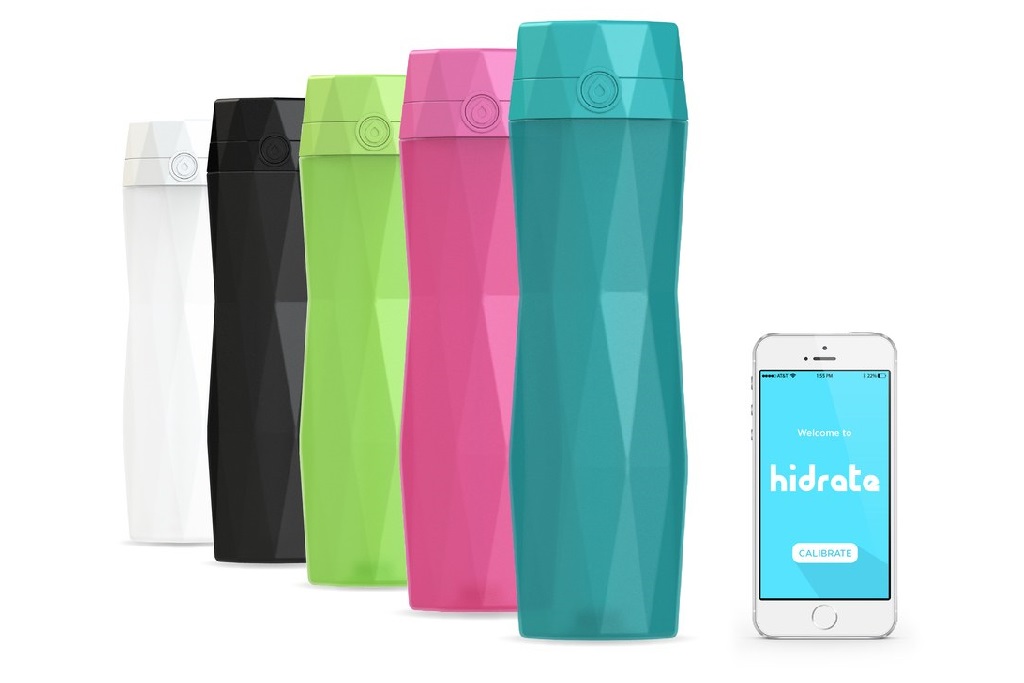 During the hustle and bustle of changing classes, studying, and taking exams, you might forget to take in as much water as you should. To keep you healthy and alert, the HidrateMe Water Bottle has been developed to track your liquid intake and remind you to drink some water when you need it by syncing with an app on your mobile device. Honestly, a pretty product that will keep our laziness and forgetfulness in check when we're just trying to ace that next exam is a lifesaver. Find out more on the HidrateMe website.
9. Rapha x B&O PLAY H6 Headphones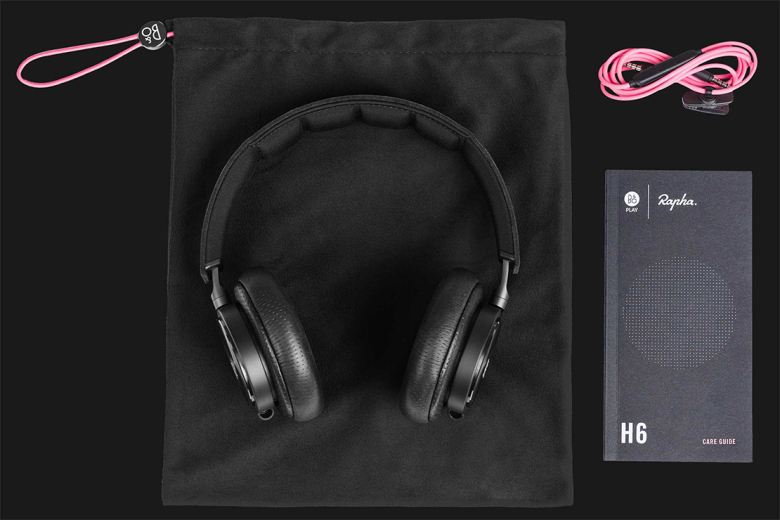 For those who love music, the Rapha x B&O PLAY H6 headphones are perfect. Whether using them to relax while studying, for musical breaks, or to stay entertained during commutes; the headphones will play your favorite playlists using some of the best sound quality technologies out there, thanks to B&O. Head over to the B&O PLAY website to get your hands on a set.
10. DSPTCH Bookpack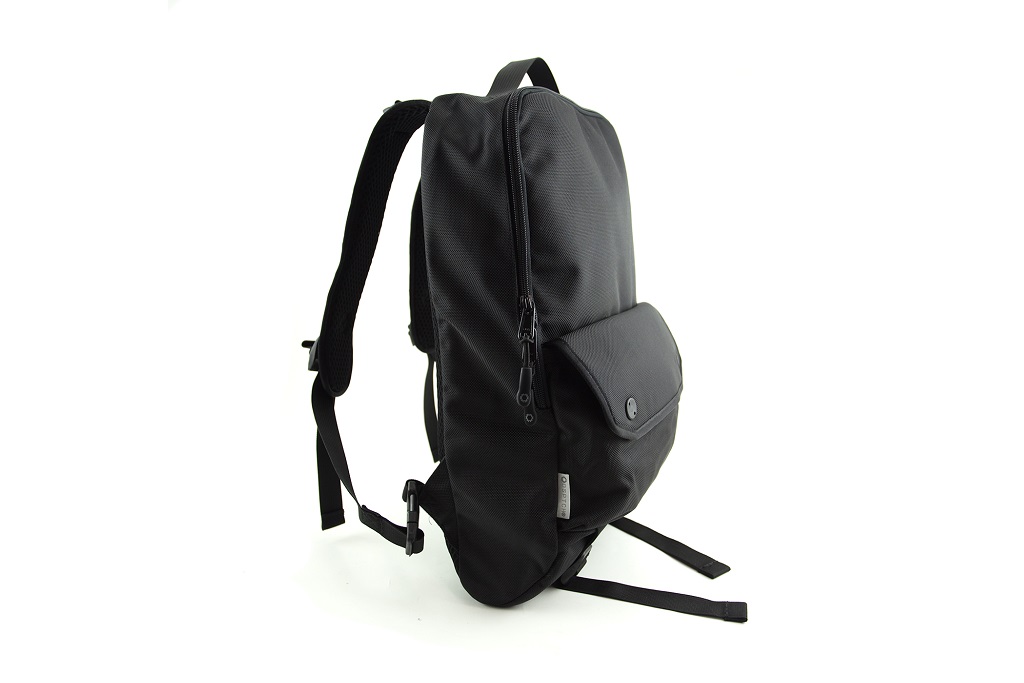 Your old backpack's probably falling apart but it's time to invest in one that just won't break down on you. In comes in DSPTCH's Bookpack with its military-spec construction and lifetime guarantee. The Bookpack is designed to fit a tablet and laptop in separate sleeves, within the safety of a padded compartment. It has several zipped pockets for small items so you won't be caught trying to find your pen among a mess of other items. The water-resistant nylon Bookpack is reinforced by Fidlock hardware, which guarantees strength and durability. Check it out on the DSPTCH website.