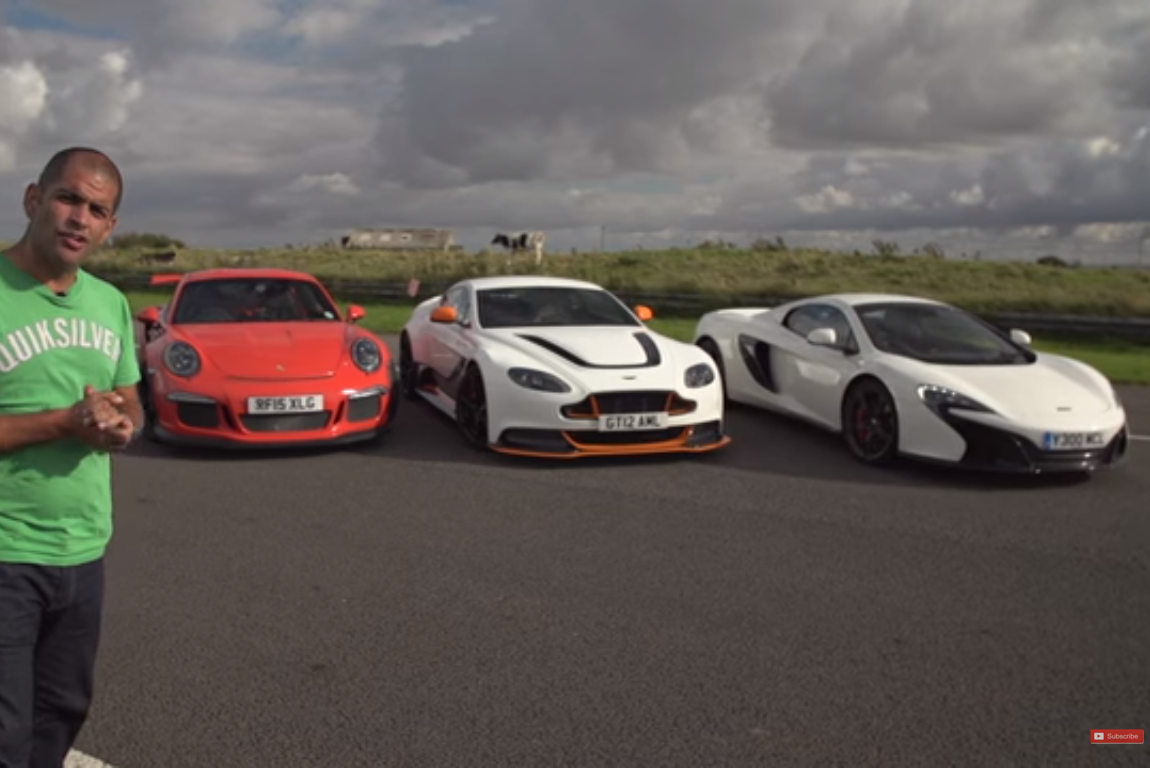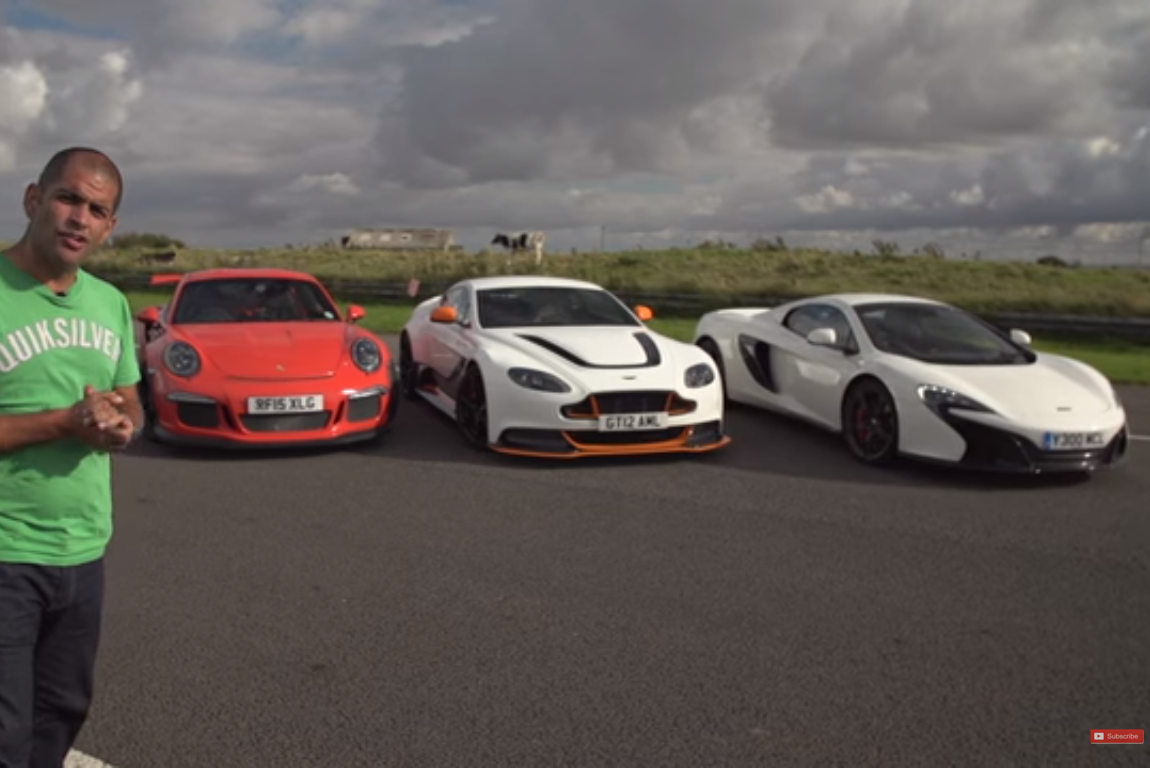 Chris Harris has just pitted three supercars in a crazy showdown against each other. The popular car journalist and driver lined up the Aston GT12, the Porsche 911 GT3 RS, and the McLaren 650S in a race to see which performs best, clocks the fastest lap, and gets Monkey's vote.
The race was originally meant to pit the first two supercars against each other, as they've had a celebrated rivalry that goes way back. Harris threw the standard McLaren 650S Spider into the mix as a wild-card – perhaps not as track-focused as the 675LT, but is as reliable as the best of them.
So who wins? Watch the Chris Harris Supercar Showdown below to find out – it's totally worth it.
[embedvideo id="58j0Mmj41m0″ website="youtube"]