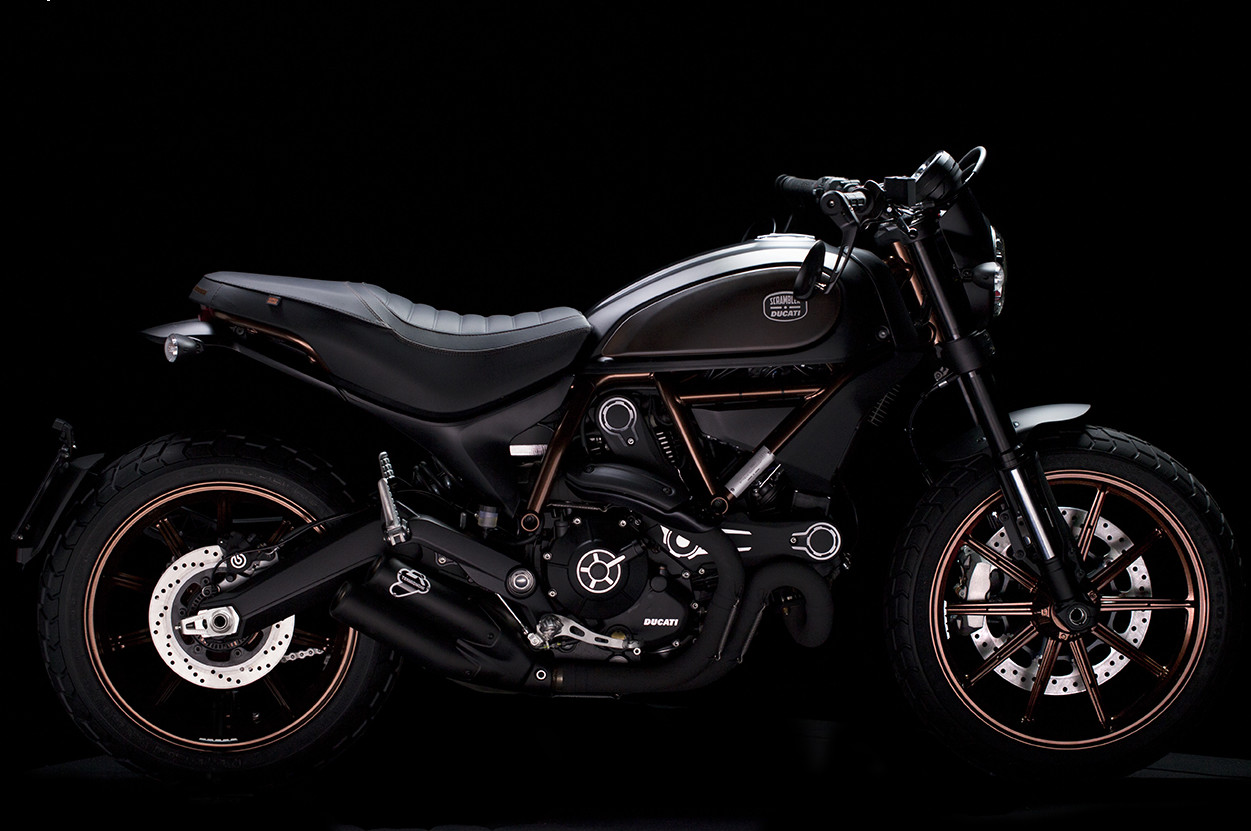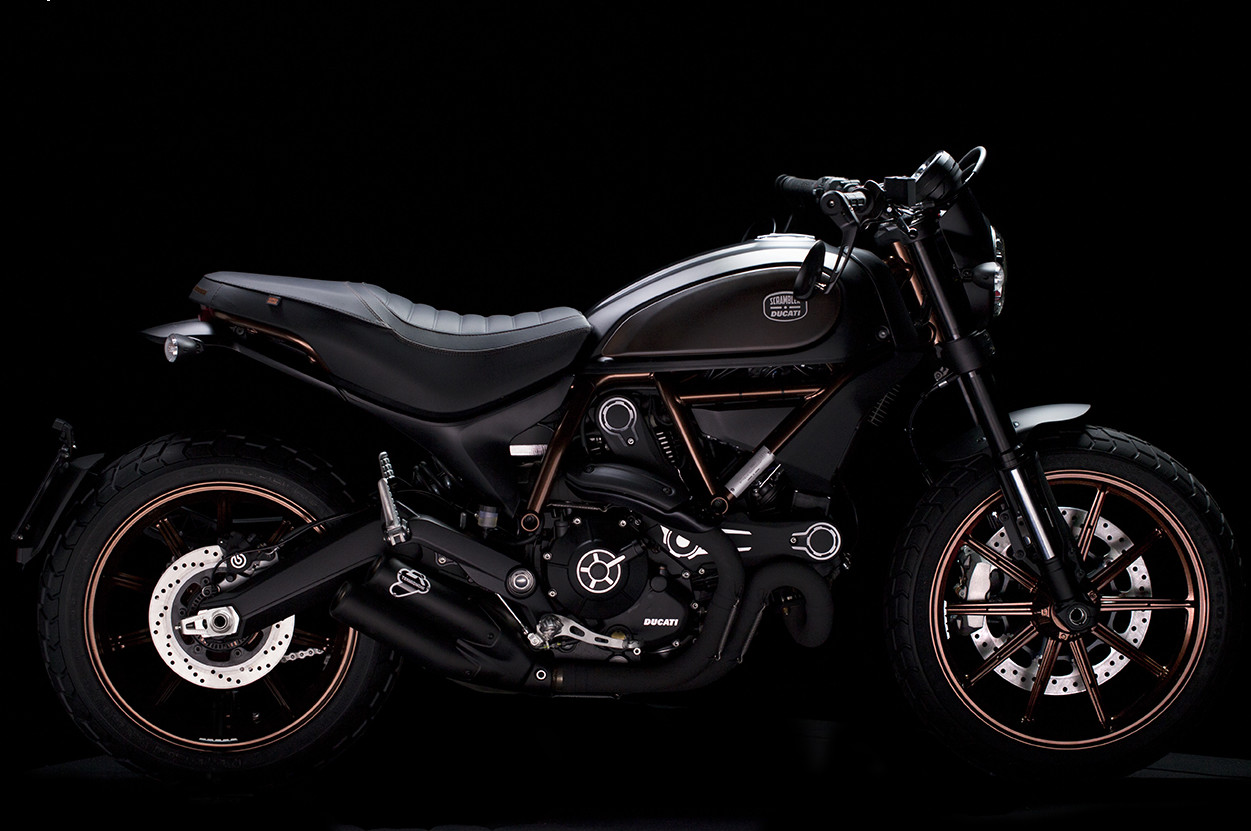 Ducati has teamed up with fashion company Italia Independent to unveil the 'Ducati Italia Independent Scrambler' at Art Basel Miami. The two companies have re-imagined the iconic 1970's Bologna-made bike with Made-in-Italy style and creativity. The result is a real beauty, taking the classic scrambler motorcycle's key elements with unique custom upgrades.
The bike itself sports a matte black and night copper color scheme. The engine, pipes, and silencer covers are all blacked, making the night-copper frame and wheels pop out. The low-tapered bars also bring attention tot he low-slung rear view mirrors. New LED lights for the front and rear, plus new LCD instruments, wrap up the re-design.
Each of the 1,077 bikes will have an aluminum plate laser-marked with its logo and serial number, making the Ducati Italia Independent Scrambler a real prize for sophisticated motorbike lovers with an eye for new trends. Check out this beauty in the gallery below.