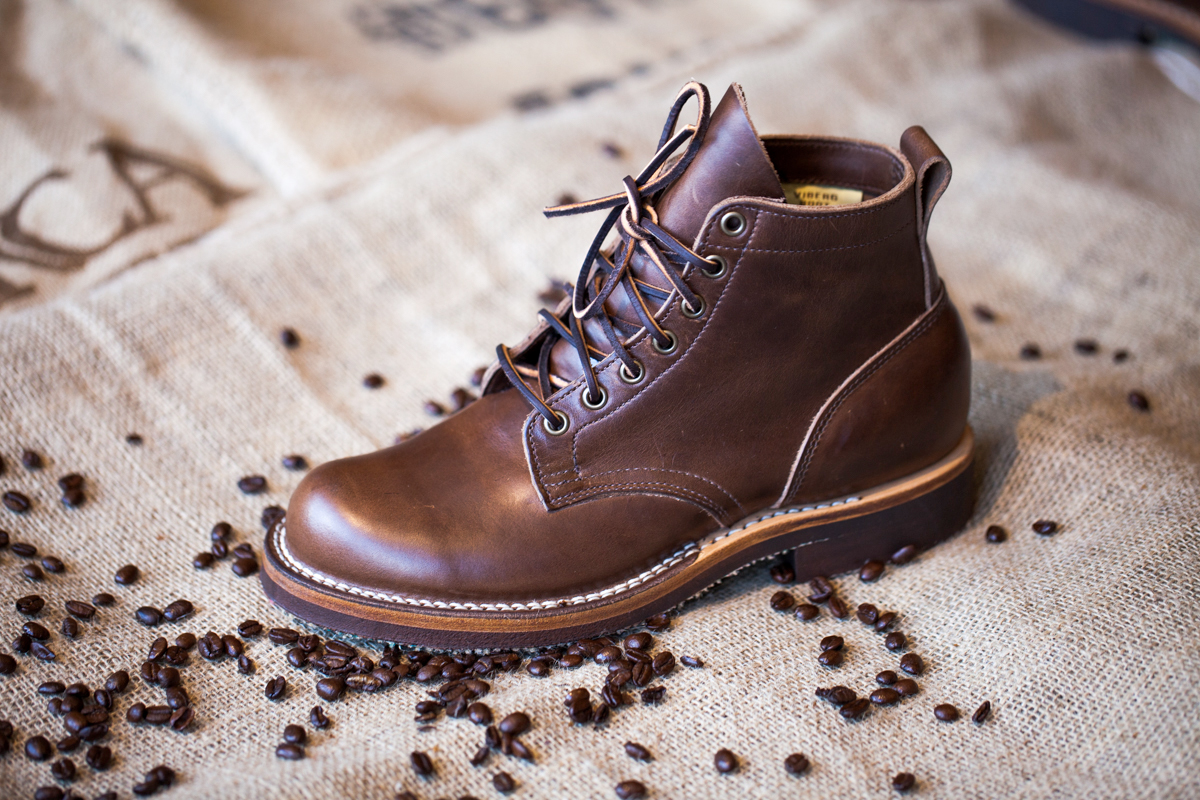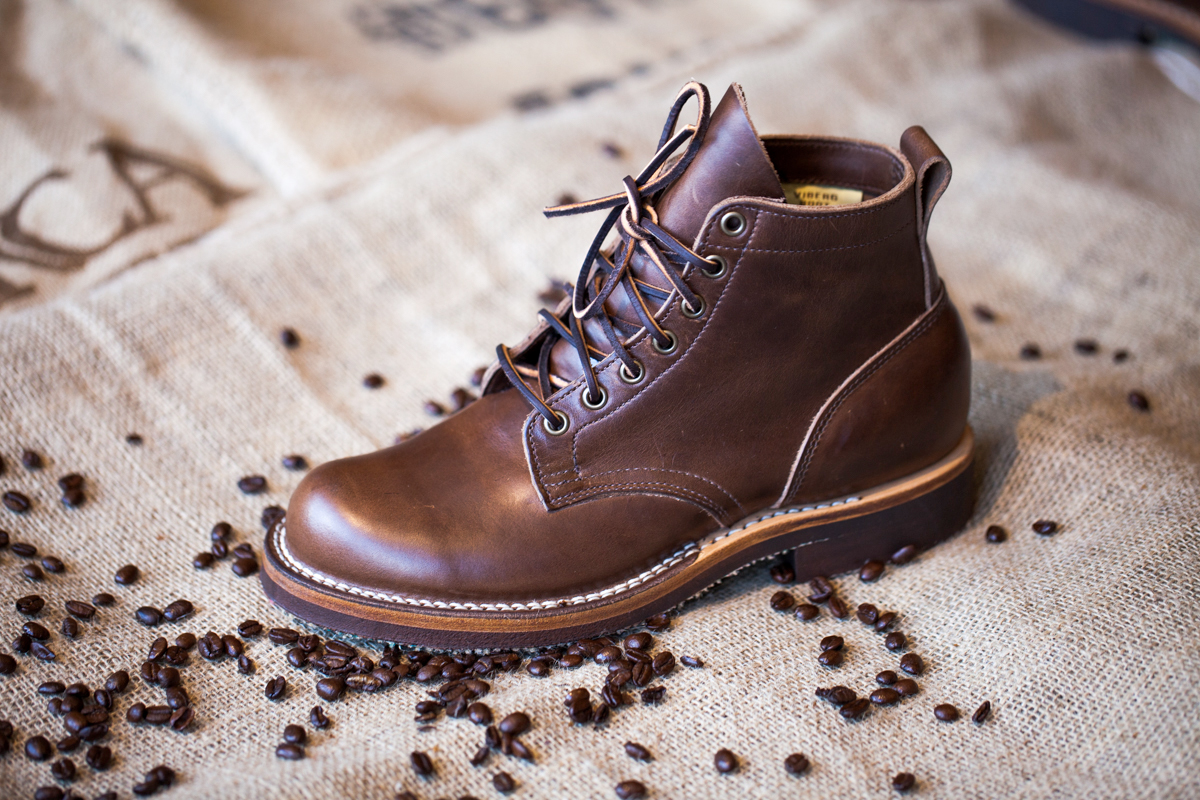 Love coffee? Love boots? Then you'll love the new "coffee boots" by bootmakers Viberg, in collaboration with Chicago's Notre Shop. These unique boots feature special "coffee leather" and a "coffee sole," complete with a burlap sack boot print.
The Notre Shop x Viberg coffee boot capsule collection honors the world's favorite beverage with two new types of leather, aptly named "Coffee Chromepak" and "Icy Mocha Chromexcel." What's more, the soles are made of rubber and ground coffee beans, with burlap from actual coffee bags shaping the boot print.
Check out the new "coffee boots" in the gallery below, and visit Notre Shop for more great Viberg boots.