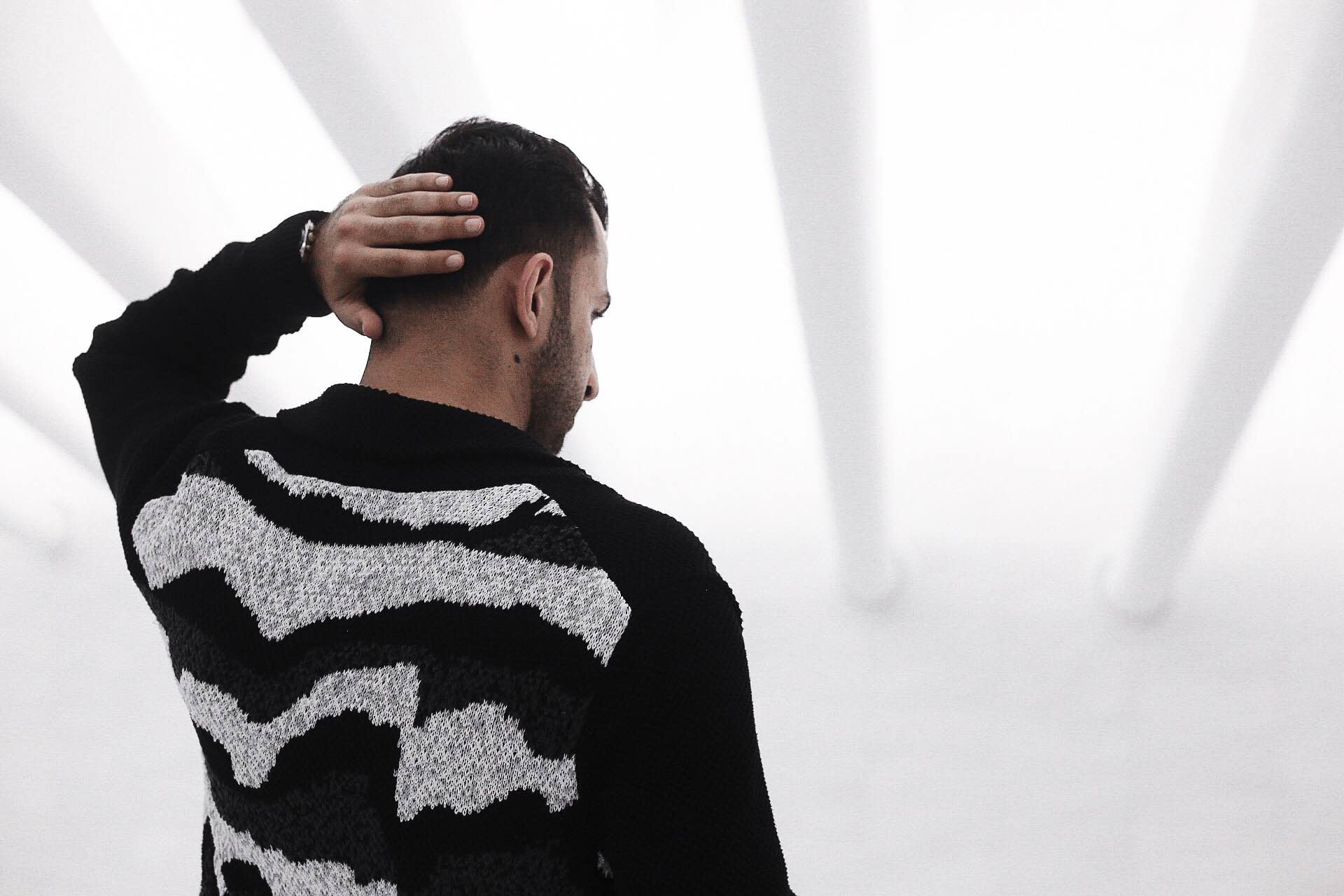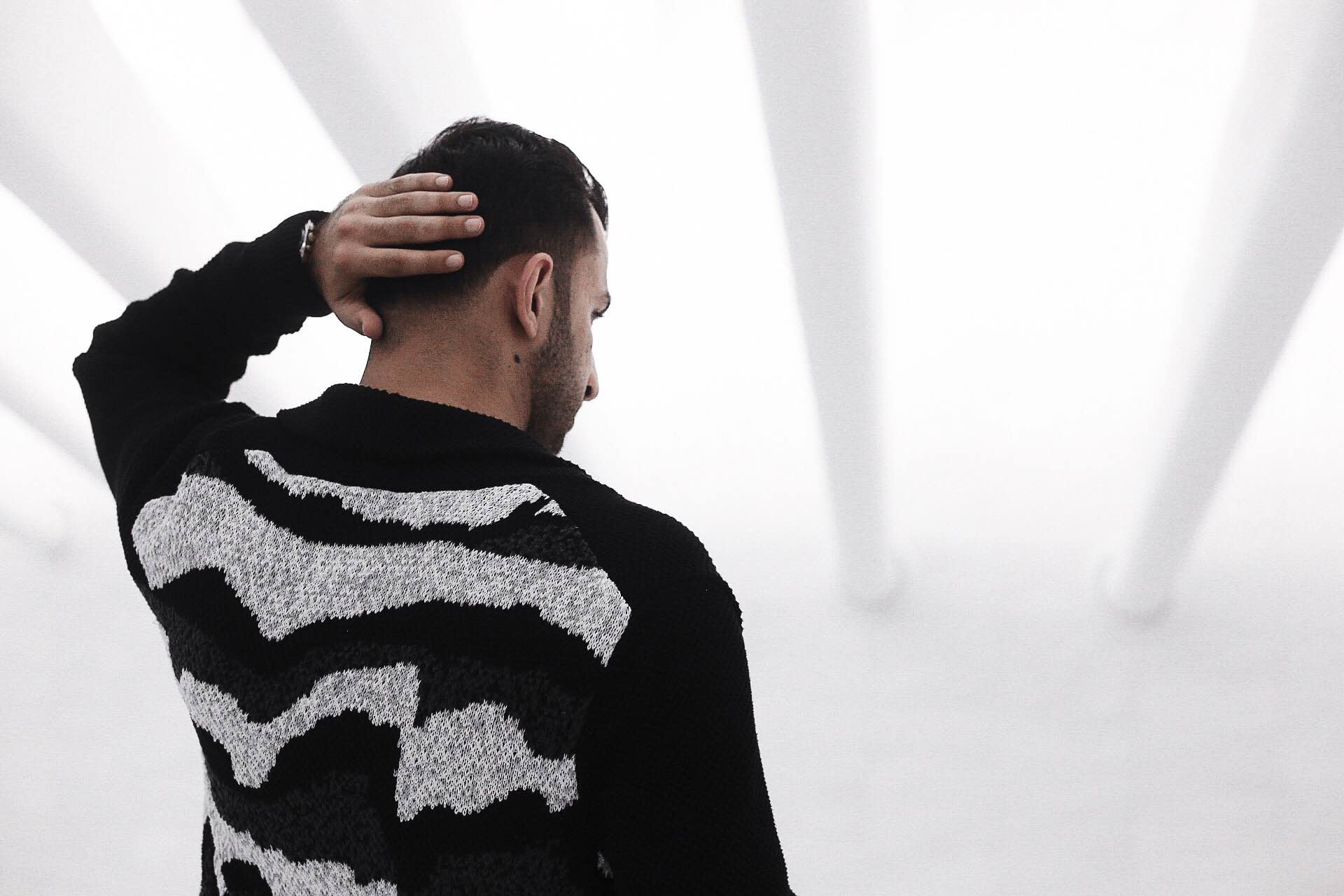 Presented by Armani Exchange
I build my day's outfit from the ground up. It's a habit I picked up very early on in life and it's sort of stuck. If you think about what you'll be doing throughout the day and just plan accordingly, it really takes a strain off your body. No one wants to be running around city streets in heavy dress shoes. I definitely don't. The same can go for picking between a structured blazer and a comfortable sweater. Having that extra mobility can really go a long way, even though it might be one of the last things that cross your mind.
I don't think I can stress comfort enough. Comfort in your own skin and feeling confident, comfort from the shoes you walk in, and comfort in the clothes you wear. It should be non-negotiable yet many still prioritize how something looks over how it feels. I guess if you're comfortable with that, it's okay, but chances are you're not. Here, I opted for a really cozy outfit that's doubling as my uniform these days. All black everything, with a little bit of a pop in the form of the cardigan's back graphic. The pop stands out but it's not busy and it'll be an easy grab when holiday parties start kicking off. Why does your sweater have to be red with a reindeer or another holiday graphic plastered across the front? It works well with the rest of the outfit while the grid crew sweater underneath it can lead the charge just as well in case it's a bit on the warmer side. I love layers and when I picked out the sneakers that I'm wearing, it was really to build an outfit that would work in varying temperatures (since I was rushing from meeting to meeting) but still be proportionate in terms of fit and overall look. Each layer should hold its own, meaning if I drop the cardigan, the bottom layer (the sweater in this case) should look just as good with the outfit. And if I swapped out the sweater for a basic tee, the top cardigan will still work. Mission accomplished.
Merino Blend Textured Grid Sweater: Armani Exchange
Graphic Shawl-Collar Cardigan: Armani Exchange
Watch: Atif's Own
Jeans: Atif's Own
Sneakers: Atif's Own