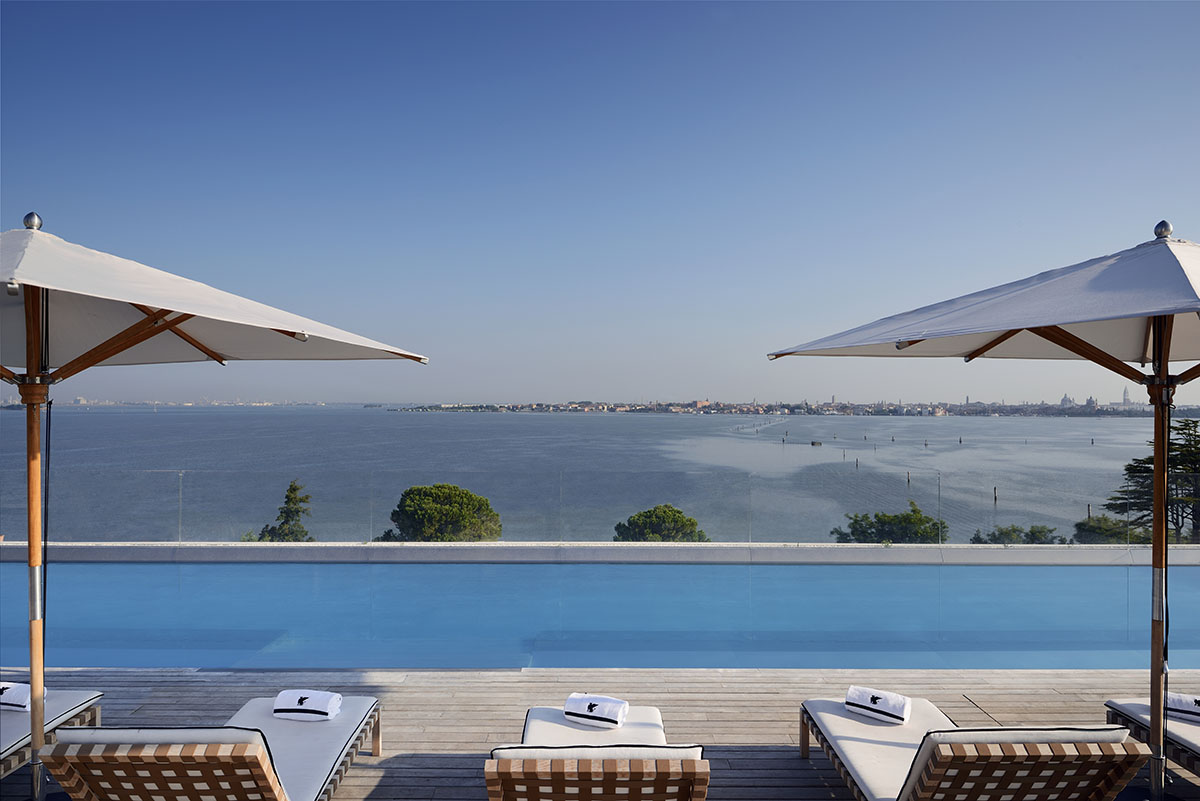 JW Marriott Venice Resort & Spa
Presented by Marriott Rewards
Though there's no denying it's nice to get a free coffee at your favourite local because of the many stamps on your loyalty card, it's not particularly exciting. What about a reward card that gives you real experiences? Instead of getting a free coffee once every two months before rushing to work, imagine planning your escape to Venice, roaming the streets of St. Mark's Square, and then taking a boat across the lagoon to Isolla delle Rose and the JW Marriott Venice Resort & Spa where you can dine at a Michelin Star restaurant or even learn to make a few things of your own through the onsite Sapori Cooking Academy. Imagine getting to do all of this because of points you've earned on a rewards card.
JW Marriott Venice Resort & Spa
Queue in Marriott Rewards, which is already turning 55 million people's wishful thinking into reality thanks to the amazing benefits they offer those members. Not only does it turn every trip into an investment for the next, but is also extremely easy for all travellers to use. By staying at any of Marriott's 17 brands, you start collecting points from your first stay onwards. And with over 4,200 hotels and resorts across 87 different countries, it won't be hard to find your home away from home wherever you may travel to.
Marriott has also partnered up with Hertz and Sixt as well as 40 major airplane carriers, so whether you fly or drive to your next destination, you can start collecting points from start to finish of your journey. Getting rewarded for relaxing – now that's something we won't complain about.
JW Marriott Venice Resort & Spa
From free nights and upgrades at Marriott hotels all over the world to iPads, Harrods gift cards and even Claud Butler bicycles, Marriott Rewards gives you the choice to spend your points on whatever you might want, offering over 250 ways to redeem. The rewards card also has a companion app via which you can ensure your stay is tailored to meet your every need. Need extra pillows, have a preferred room type? No problem, simply put the details in the app and Marriott will remember your personal preferences.
Cotton House Hotel, Autograph Collection
For those of you who want to enjoy every moment of your travels, you can now stay at the hotel a bit later by requesting late check out on the app. Don't worry so much about having to leave, you now know you have another trip waiting for you around the corner, made easier than ever thanks to Marriott Rewards. Plus, you can even use Marriott Rewards as an excuse to travel more to collect the right amount of points for that very thing you've had your eye on. Start your rewarding journey today.