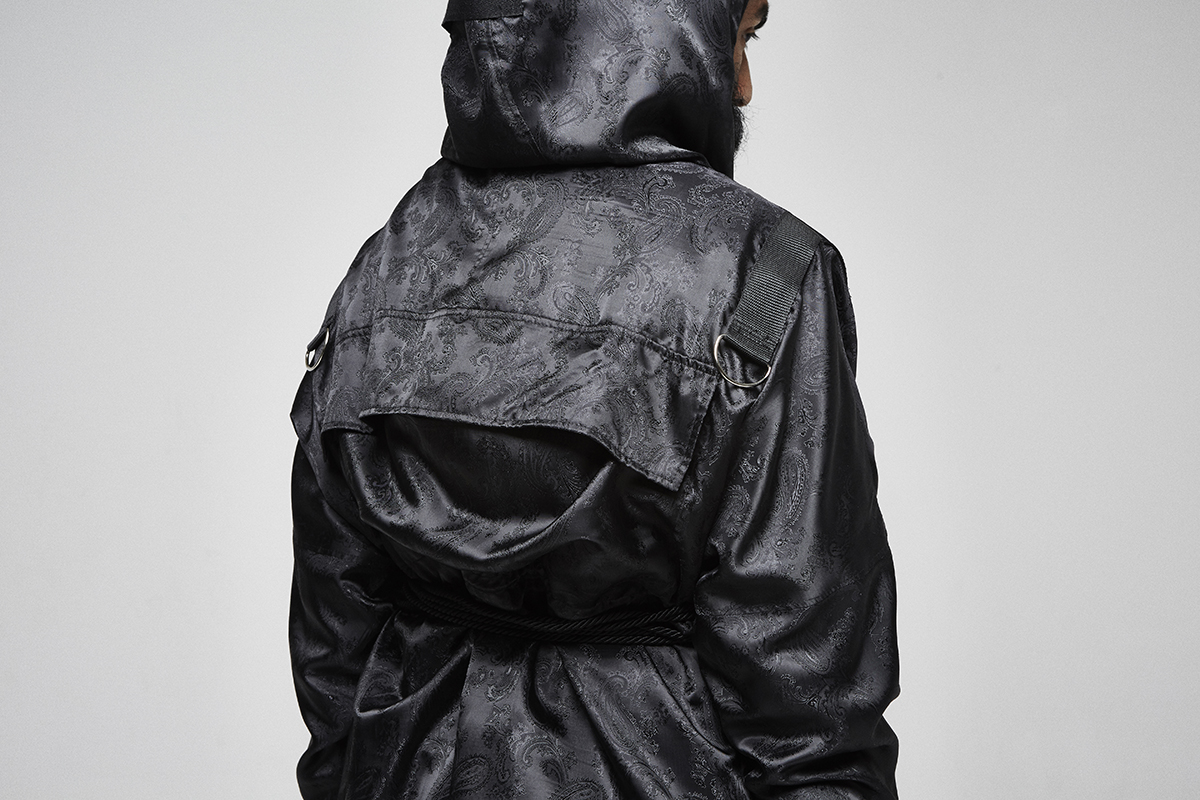 Imtayaz Qassim Talks Bicultural Upbringing, Taking Risks, and British Menswear Ahead of Namesake Brand's Launch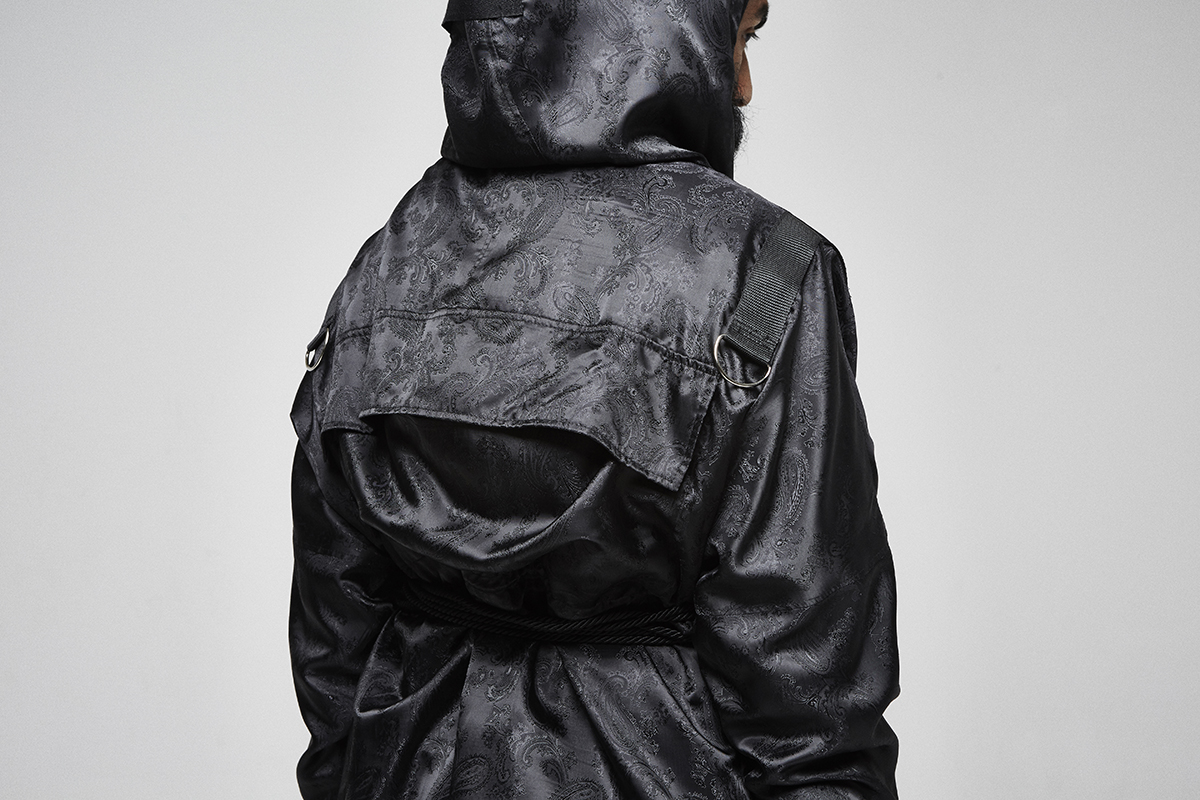 I didn't know much about Imtayaz Qassim before speaking to him, though I reckon not many people on this side of the Atlantic do. But when a friend reached out and told me about his journey and what he's up to next, I immediately wanted to learn more. So on a rainy Friday morning, just hours before the launch of his namesake brand, we got on a call to not only talk about the launch but to also touch on some deeper topics like the effects of growing up in a dual-culture household and the decision to shift gears into fashion design when he had already invested quite a bit into a more conventional route. Imtayaz even touched on the state of menswear as a whole, well beyond the streets of London. These streets are the ones that influenced his work at the stops he made before working on his own brand.
During our conversation, one of the things I appreciated the most was that although he had accomplished a lot rather quickly, he still has a relentless thirst for knowledge. He's a student that's constantly studying history, culture, and more. And somewhere along the way, these things, as minute as they might seem, end up tying into the brand's direction in a very natural way. This brand isn't for the masses but if you're into high-quality fabrics, strong details, and intricate cuts and silhouettes, then you'll appreciate Imtayaz Qassim.
Check our interview with Imtayaz Qassim below, flick through the full lookbook up top and head over to his website to shop the brand's A/W '16 collection now.
What were you doing 10 years ago and what did you think you'd be doing today?
I was actually just starting a degree in Computer Science back then, it wasn't something I was very interested in if I'm honest, but at that age when you're unsure of what it is you want to do, you tend to take what you think is a safer option, something that is seen as a 'normal' career path. I actually wasn't sure what I wanted to do, but deep down I knew it wasn't that.
During our conversation, you mentioned the shift towards studying fashion design. What happened?
I was always more creative than academic, I always kept a sketch book that were full of drawings, research, short stories, that kind of thing. And one day I was at University and I was sitting writing some code thinking I know this isn't for me and that I wasn't then or ever going to be happy if I carried on down that path. But of course making a decision to leave University to find something you love can be a very daunting experience and wasn't something I took lightly at the time, but you have to take risks in life.
I saw some designers working in a studio a week or two after and something clicked and I literally thought to myself, that's what I want to do. To get on to a Fashion Design Degree you have to study Art and Design for a year, so two weeks before the Art and Design course started I went to the interview, I had no previous experience or work, just a portfolio of personal work and research, but it got me accepted onto the course and that was where it all started for me. Before that, the idea of studying Fashion Design never crossed my mind.
Were your parents and family supportive of the direction you took?
They were skeptical at first, as any parents would be, but they just wanted the best for me, and doing something less risky just made more sense to them. My parents are from a different generation and they just thought that it would always be too much of a struggle trying to build a career in design, which of course is very much the case. They thought IT would be best for me, but once I had explained everything to them they were cool. They just wanted me to be happy.
When you landed your first design position in 2013, what were your thoughts on the "state of menswear" and how much do you think that's shifted since then and how?
I had recently graduated and at that time, menswear was on the brink of a massive transition. Streetwear was having a big impact on the industry, which in turn bred this whole new area of fashion that sits between high end and streetwear. We are still in the early stages of that transition.
The industry is very exciting at the moment, I love the freedom that people have right now. You are literally able to put pieces or collections out with out sticking to any sort of calendar and reach a global audience through social media platforms like Instagram, but with that freedom also comes responsibility, a responsibility to respect the industry and the art.
What are some of the differences you've noticed between the menswear scene in the U.K. as compared to the US?
London, for example, people are very experimental with the way they dress. London has always been known for being innovative with fashion from the designers to the people on the street. Whereas somewhere like LA for example, I always find the people there have a much more laid back cool approach to the way they dress. In fact, at the moment. LA's fashion scene is so strong it may even rival New York in the future.
How does an opportunity to work with A-COLD-WALL come up?
Samuel is a multidisciplinary artist and has a very strong vision for his brand and he needed somebody with my skill set at the time to help bring his vision to life, so he got in touch with me and that's what we did.
What were some of the biggest lessons you've learned from working for these other brands?
What people don't realize is that being in this industry and especially having your own brand, you need to understand that there is so much more to it than just creating good collections. The business side of the industry isn't taught to you at University and is something you can only learn by doing, and if it isn't taken seriously you could ruin your company before you even start. I'm still learning this side of things every day.
Let's talk about Imtayaz Qassim, your namesake label that launched this season. Why now? What drove you to launching your own label?
I've always wanted to work under my own name, having the freedom to create my own vision and to tell my own story, but it had to feel like the time was right, I had to feel comfortable and confident enough to put myself out there.
I've been working on a lot of bespoke projects the last year or so, and throughout that time I had been researching and developing my collection and now it feels right, it feels like I have something to say and somewhere to say it.
What have been the driving inspirations behind the label?
I'm British, but I'm half-Pakistani and half-Welsh, so my entire life I've had to balance different cultures, and I feel like this combination of East and West allows me to create something real, it's not a fabricated concept, it's how I've lived my whole life, it's true.
I want to channel a specific aesthetic that not only challenges opinions, but also combines culture and heritage whilst allowing me to express different stories through contemporary design.
Craftsmanship and quality are very integral to the brand, everything is designed, patterned and sampled in-house and all production is done by an amazing boutique manufacturing house in London. I oversee every step of the process to ensure consistency and quality.
You've just launched the inaugural AW16 collection, tell us more (inspiration, number of pieces, etc.).
Our planet has so much amazing history and culture, I've always read and researched the things that we should get taught at school but it doesn't benefit the system so we don't, and one thing that really captured my attention was the Silk Road and all of the things it allowed the East to bring to the West, such as paper, mathematics, science, astronomy, new cultures and so much more. That was really the starting point for this collection and is a theory I'd like to take forward in future collections and projects.
The Persians invented the paisley design, which was brought through the Silk Road to Europe, and to my home Wales, where it was called 'Welsh Pears'. This particular bit of information was of interest to me and I wanted to portray that in the collection which I've done so through the use of a beautiful silky jacquard paisley fabric.
This collection was about writing my first chapter, it was about quality and not quantity, each piece compliments one an other whilst maintaining their own individuality and reference points. It's about the coming together of different styles, cuts and fabrics like the Silk Road would bring different religions, people and cultures together.
I'm sure it's tough to decide but what's your favorite piece?
Honestly, every piece is, but I do particularly love the Merchant Pants. They were the first piece I designed and a lot of the other garments were built around them.
The lookbook features an Indian model. In a space where models are usually either White or Black, why Suren?
Suren is a great model, I saw him a while back in a campaign and knew that one day when I was working on the right project that I would want to shoot with him, and I really think he helps portray the story I'm trying to tell.
How do you see Imtayaz Qassim evolving from here? What's next?
Going forward, it's just about building the brand, I want the growth to be very organic, very real. I want to continue telling stories and creating beautiful garments. We'll be exhibiting AW17 via a showroom in London, Milan, Paris and New York in January also, which is very exciting.
Any parting advice for young aspiring designers?
You really have to live and be fully dedicated to this life if it's what you want. So give it everything, eat and sleep fashion and design and never be afraid to take risks.