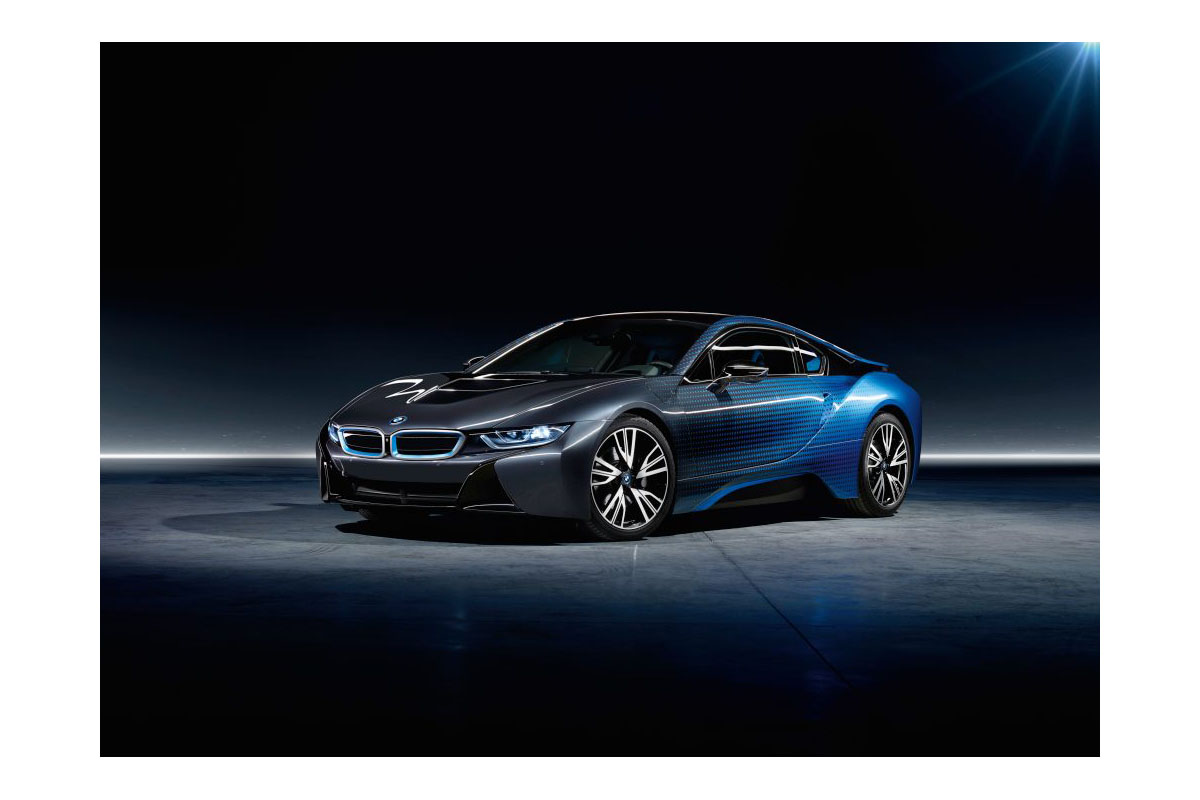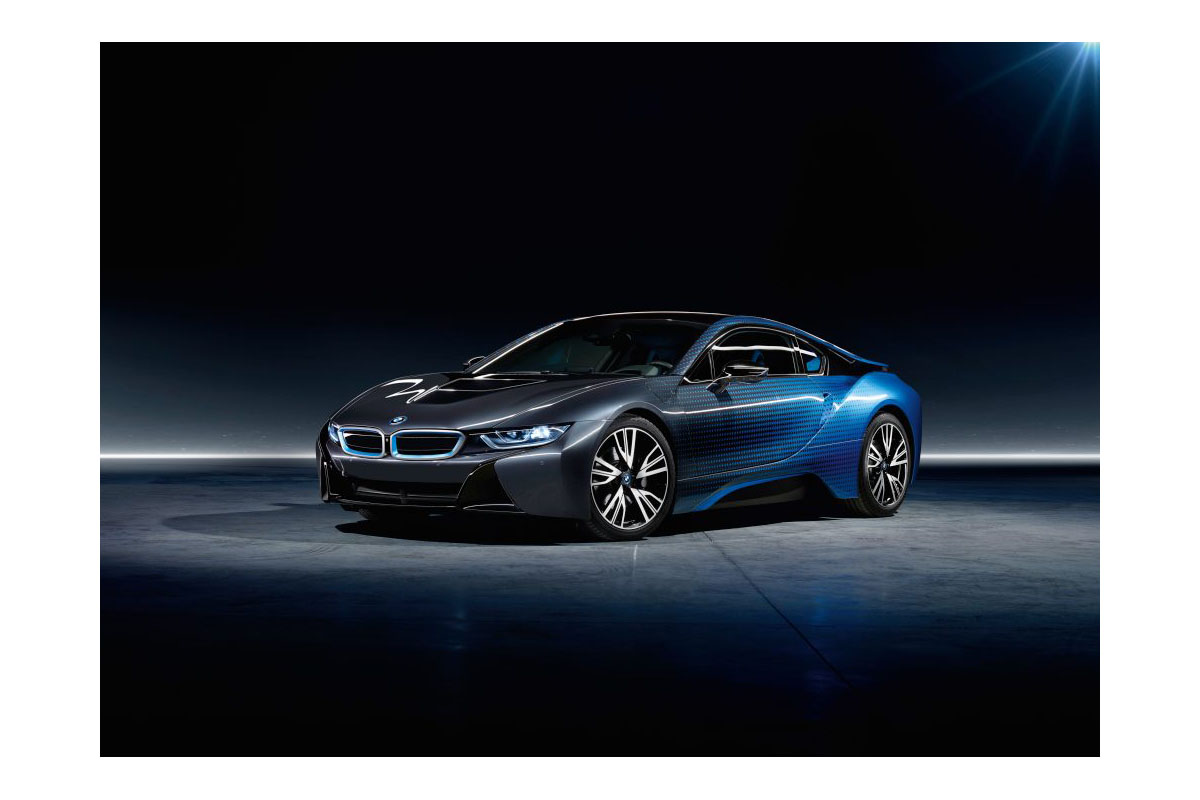 The luxury automobile manufacturer says good-bye to the 'Protonic Blue' paint job previously featured on the electric vehicles to introduce a fresher look. BMW and Garage Italia Customs have collaborated to create this illusive paint job they are calling 'CrossFade'. Inspired by pointillist painting style, this paint job beautifully mixes the iconic BMW colors into each other using a gradient design. Head of BMW Group Design, Adrian van Hooydonk laments:
"As a designer, I find this comprehensive approach particularly exciting. With BMW i, we have been successful in overcoming previous restrictions in automotive design through the use of entirely new materials. So the progressive expressiveness of the Garage Italia CrossFade Edition is perfectly in keeping with the BMW i3 and the BMW i8."
The gradient tones of the paint extend into the interior design of the vehicle, sporting dashes of triangular patters on the door panels, dashboard, and seats. So far it is only available in the i3 and i8 models. Check out the gallery above.