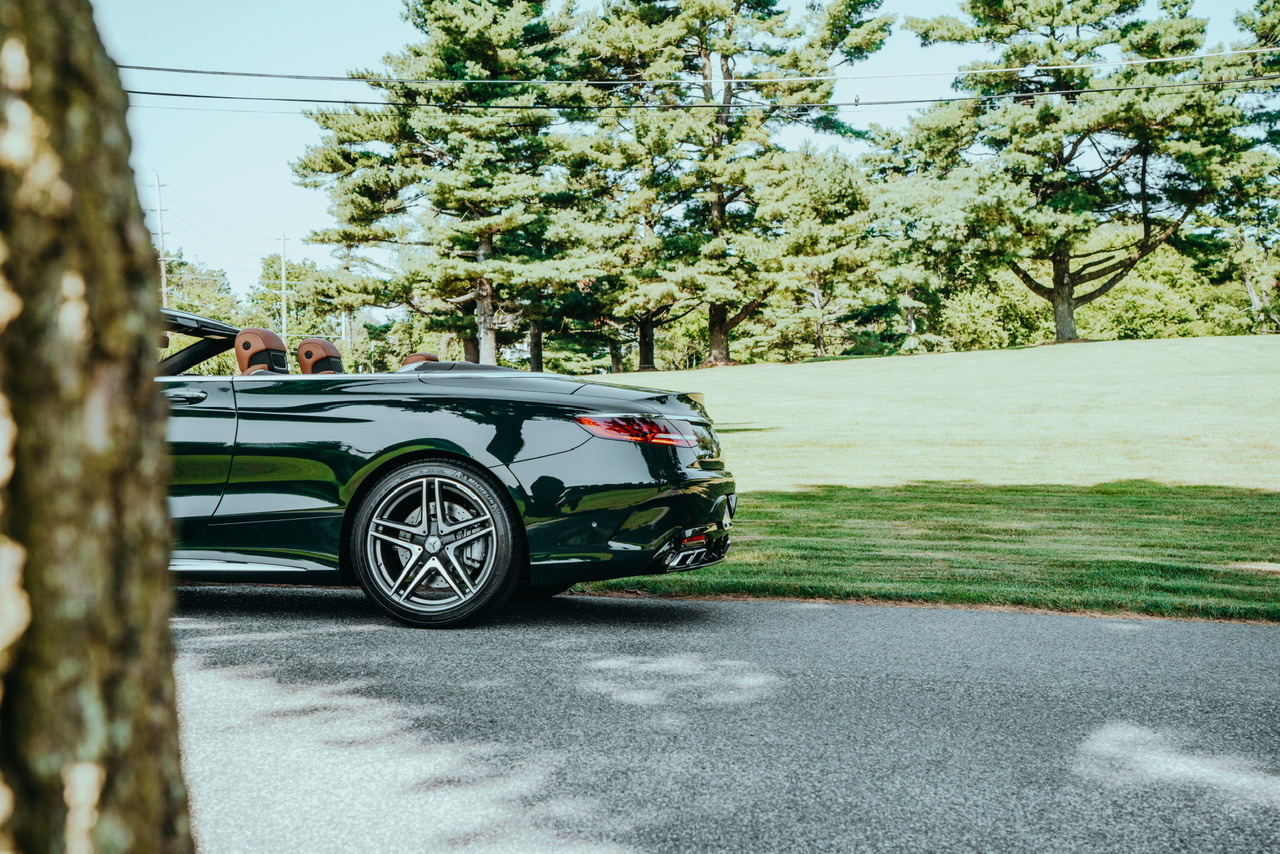 This 2020 Mercedes-AMG S 63 Cabriolet Shows Off Expanded 'designo Manufaktur' Customization Program
Photos and words by Atif Kazmi for Por Homme
The Mercedes-Benz S-Class has stood as the pinnacle of luxury, of comfort and of distinction for decades. As life progresses and career advancement takes you to new heights, owning a luxury grand tourer seems fitting. For this, the S-Class has only become an easier choice in recent years as the German automaker's brought more tech and even more refinements to their flagship vehicle. The interior design language effortlessly blends digital displays with rich leathers. With Mercedes-Benz now expanding their exclusive "designo Manufaktur" customization program, there's an added layer of individualization that allows customers to build a car to their own tastes, throughout the interior as well as the exterior.
We spent some time with this particular Mercedes-AMG S 63 Cabriolet, a one-of-one production with designo Manufaktur Deep Green exterior pulled from the Mercedes-Benz heritage model portfolio of colors paired with designo Light Brown Exclusive Nappa leather throughout the interior. The green over tan finish is timeless and filled with modern enhancements to make this S 63 a cut above the rest. Every bit is made to order, from the paint color that's pulled from the archives to the contrast stitching and floor mats with uniquely colored leather accents.
With designo Manufaktur, customers are able to dig into Mercedes history. Recently retired paint selections from Mercedes-Benz, designo and Maybach are all up for the taking. Classic Mercedes-Benz paints dating as far back as the 1950s and 60s put the brand's heritage on display and are accessible in uncompromising fashion. The interior customization options are just as robust. Yes, you can pull from designo leather colors of the past but you can also infuse deviating interior color combinations.
This S 63 Cabriolet is just one example of all that's possible with designo Manufaktur. Click through the gallery to see more of this blend of quality, craftsmanship and exclusivity. Interested in letting your creativity run wild? Contact your local Mercedes-Benz dealership and learn more at mbusa.com.