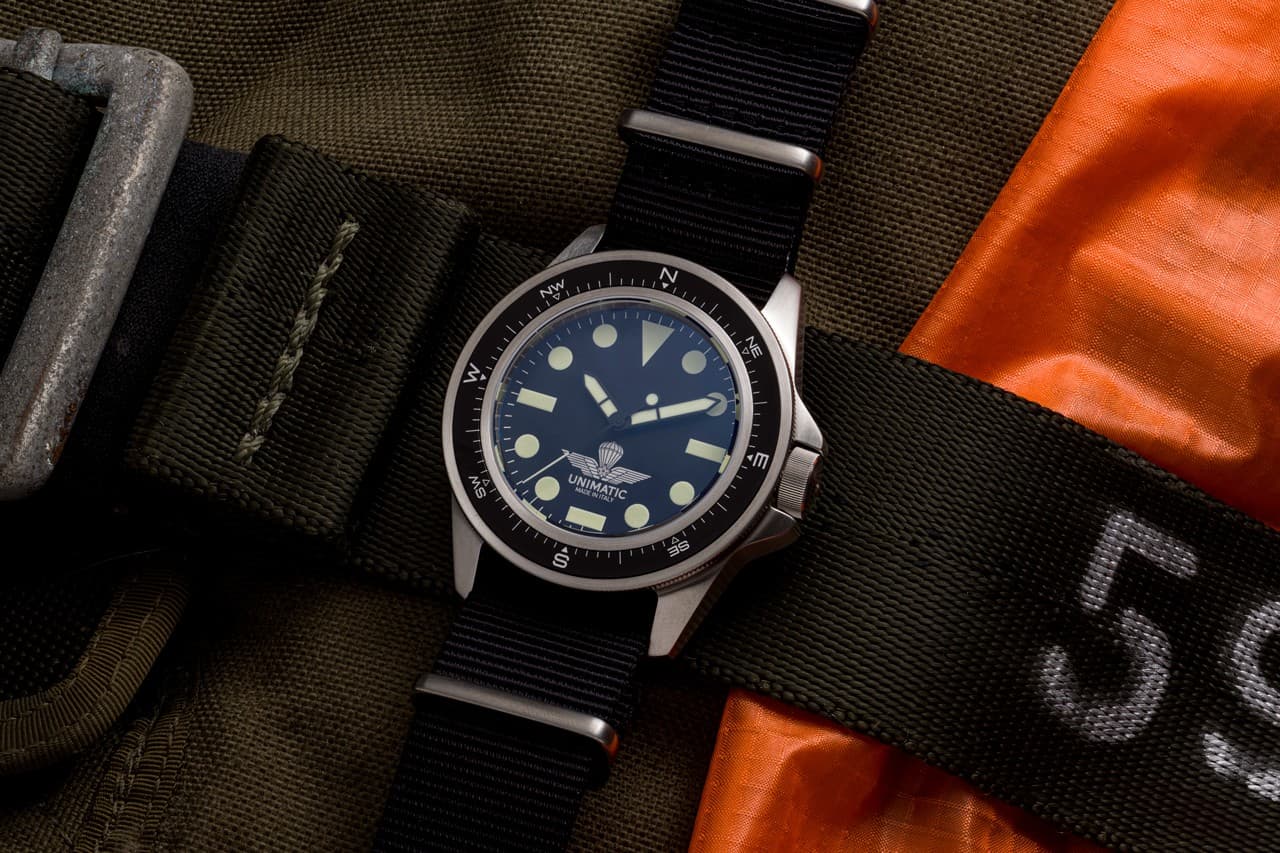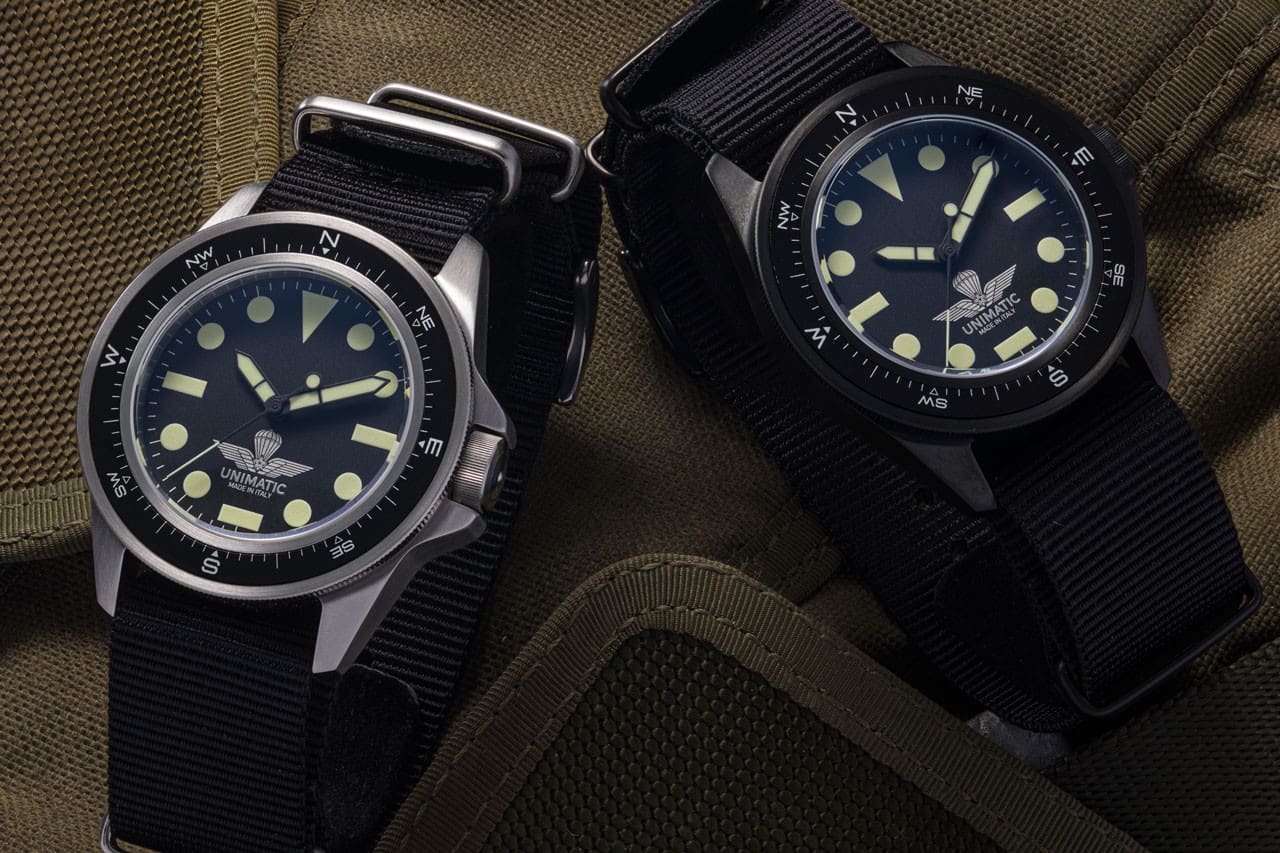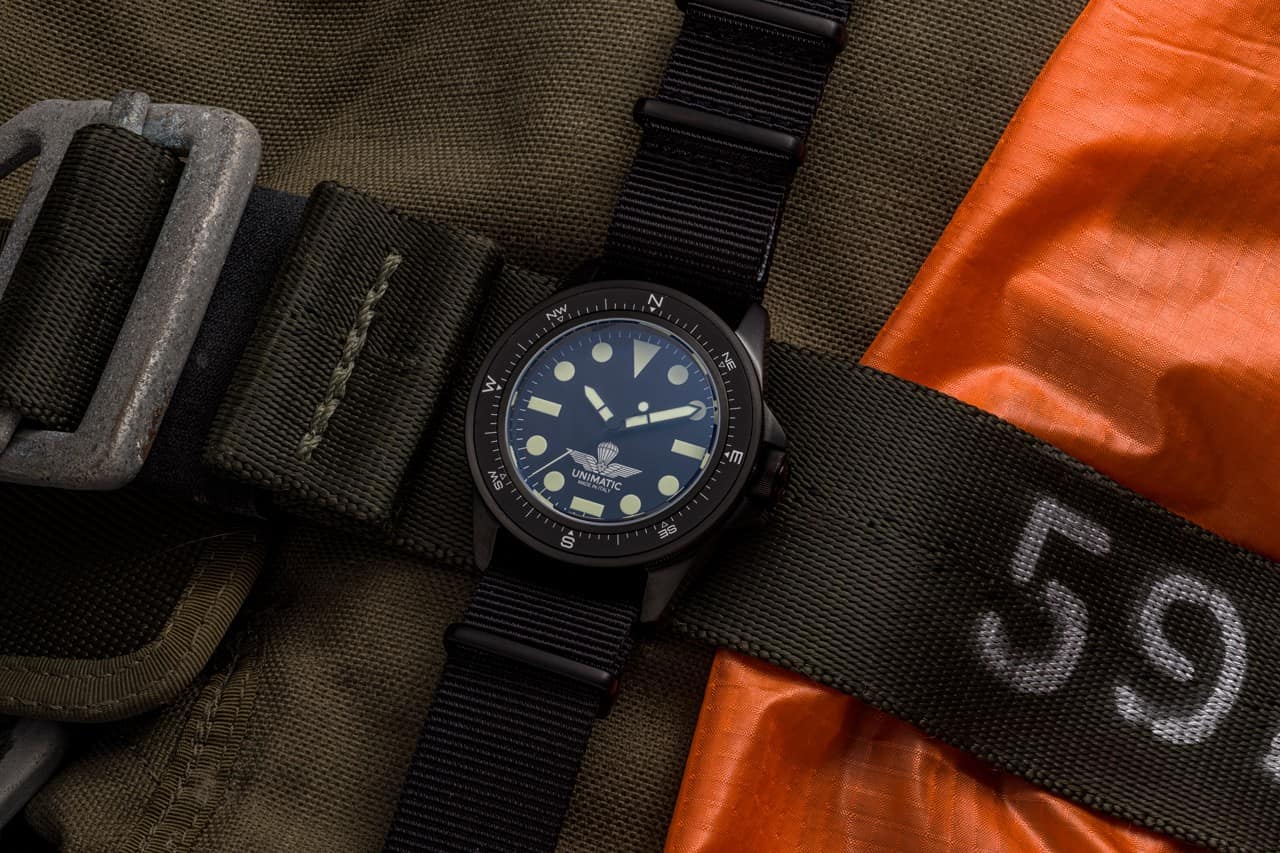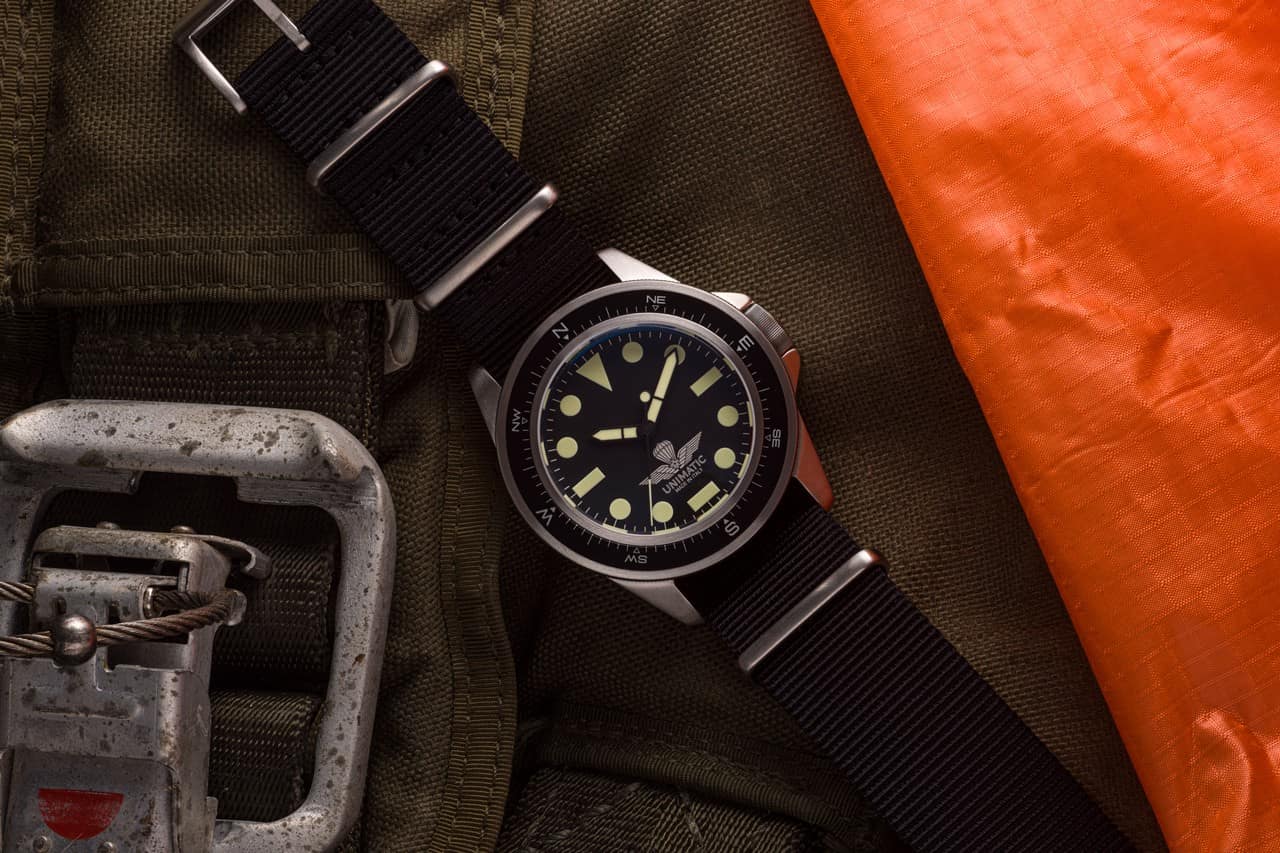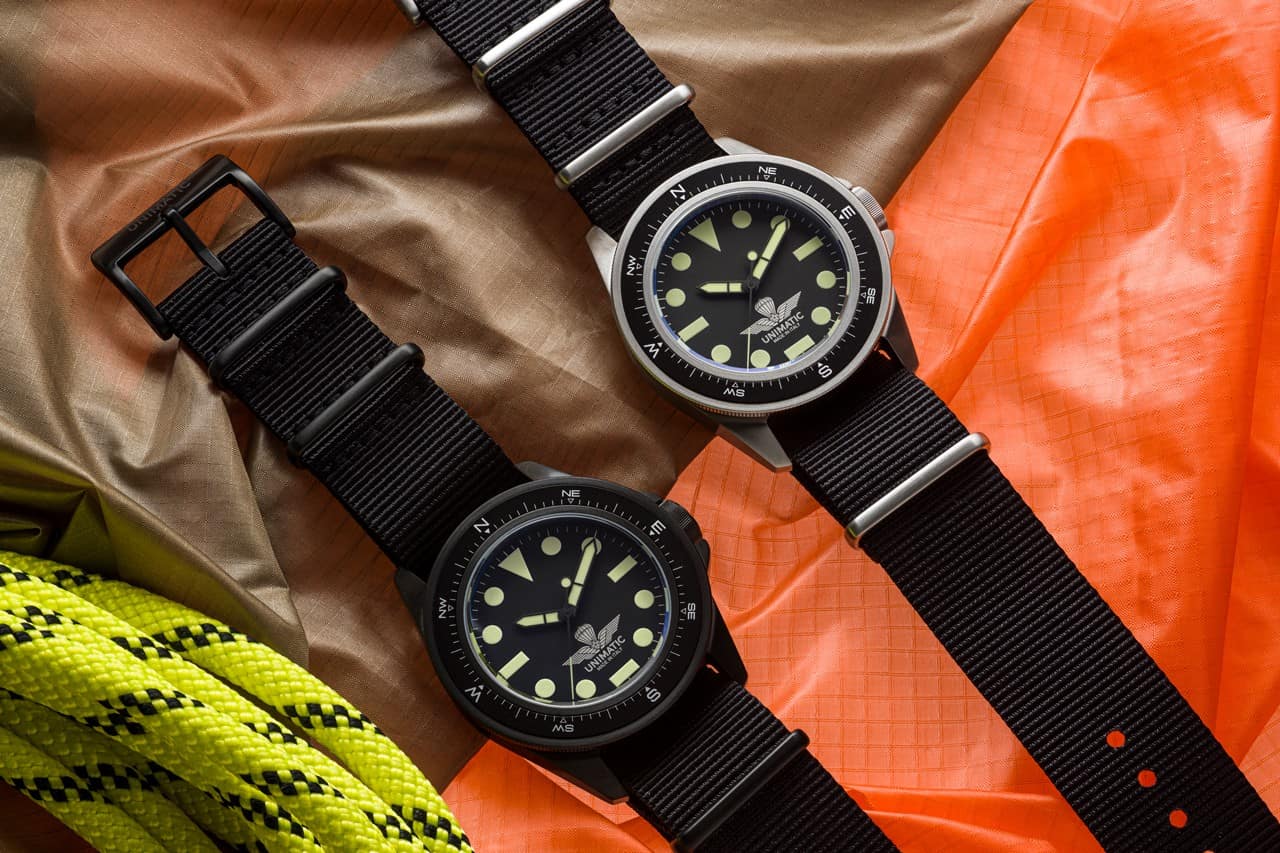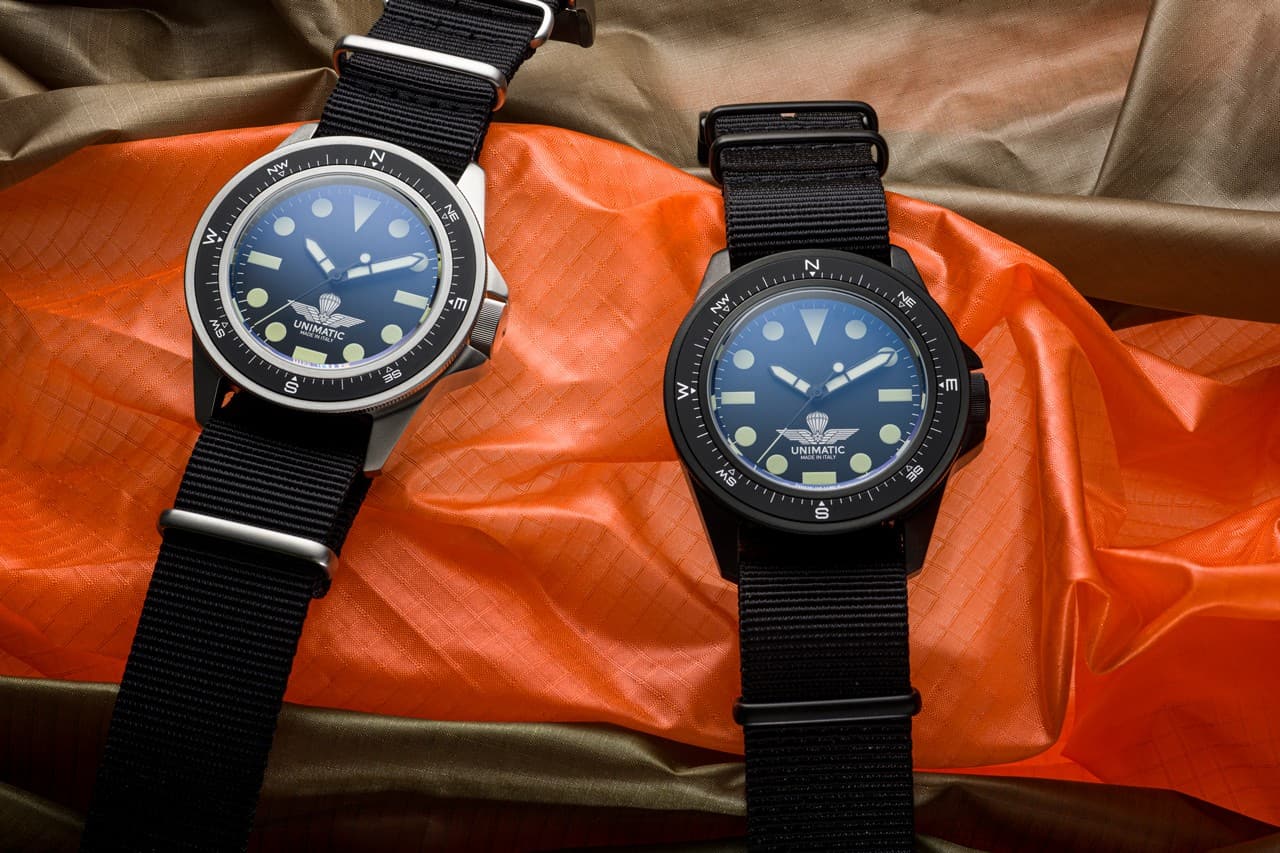 UNIMATIC releases a new limited edition collection that's dedicated to the Armed Forces of the Italian Republic. UNIMATIC's watches are dedicated to the core values of leadership, self-sacrifice, and community service.
There are three models of the limited edition Esercito watch series: U1-PA, U1-PAN, and U4-TA. The U1-PA and the U1-PAN models have a stainless steel case, 300m diving grade water resistance, and a black case finish. The U4-TA model has a 316 stainless steel sandblasted black case, 40mm stainless steel, with a green two-piece strap.
The UNIMATIC Esercito watch series is available globally on the UNIMATIC website and priced from $622 to $848.