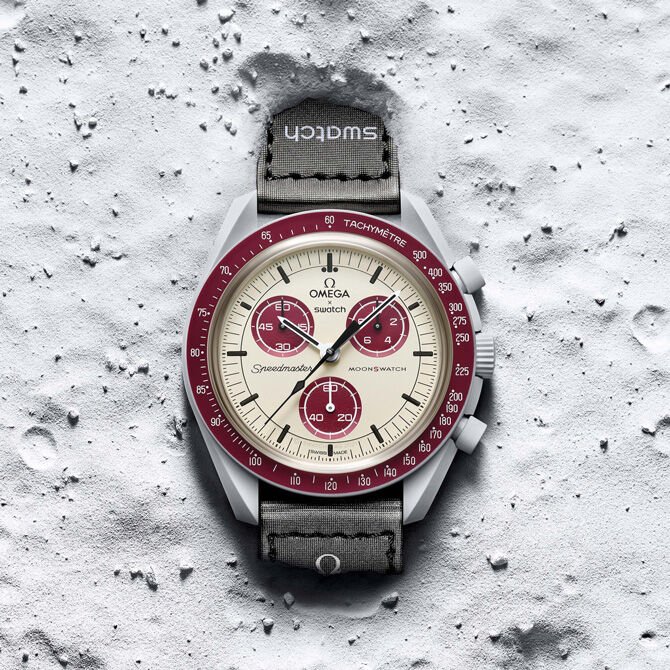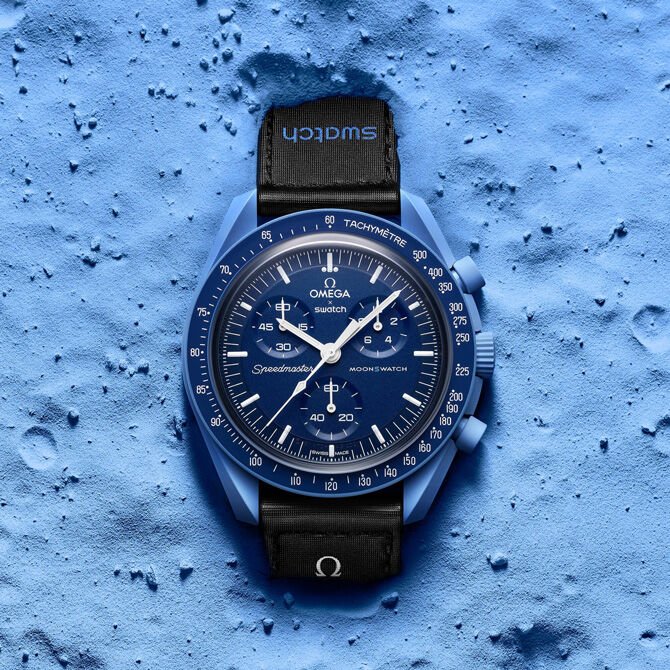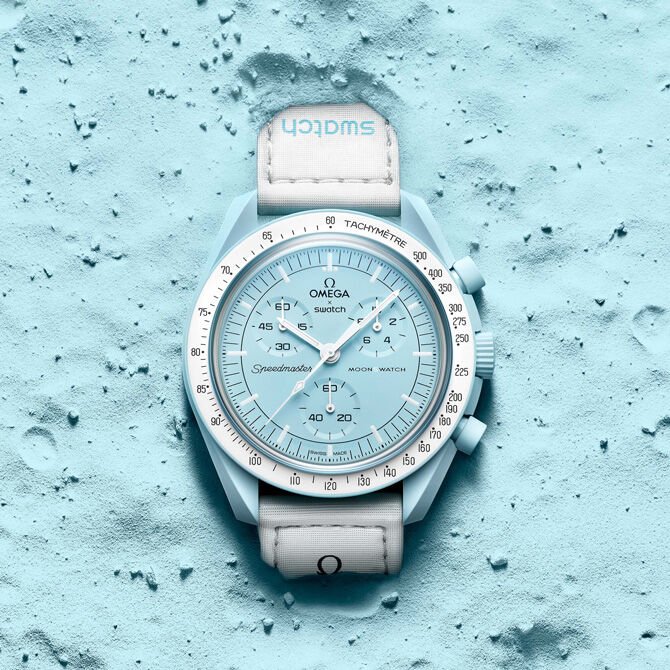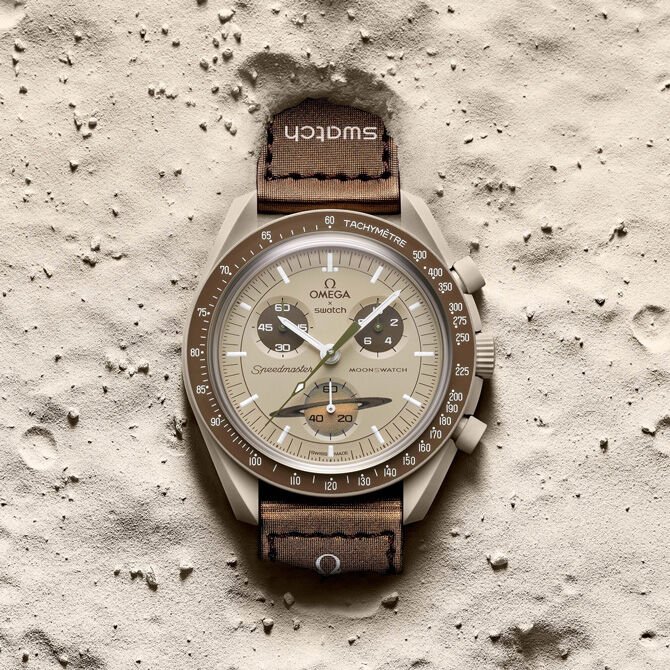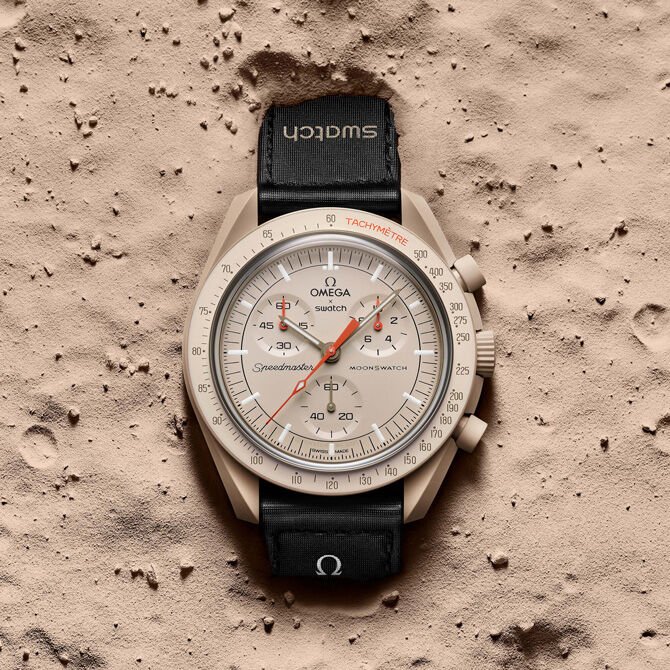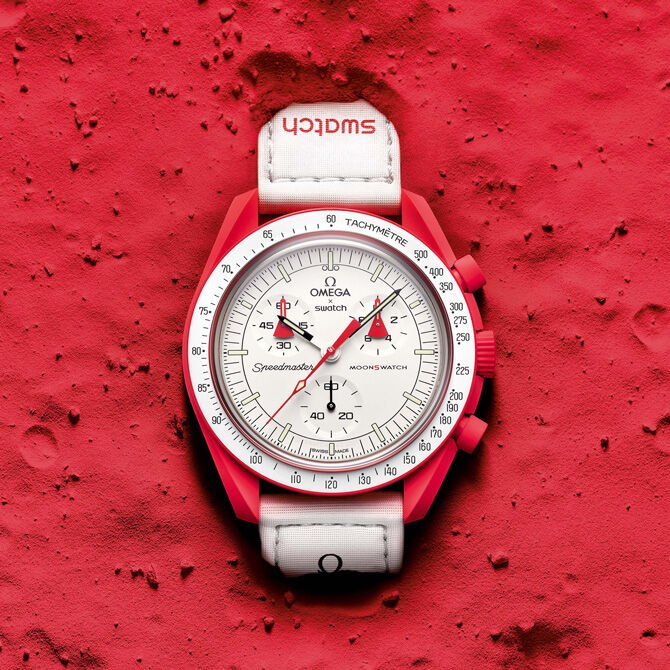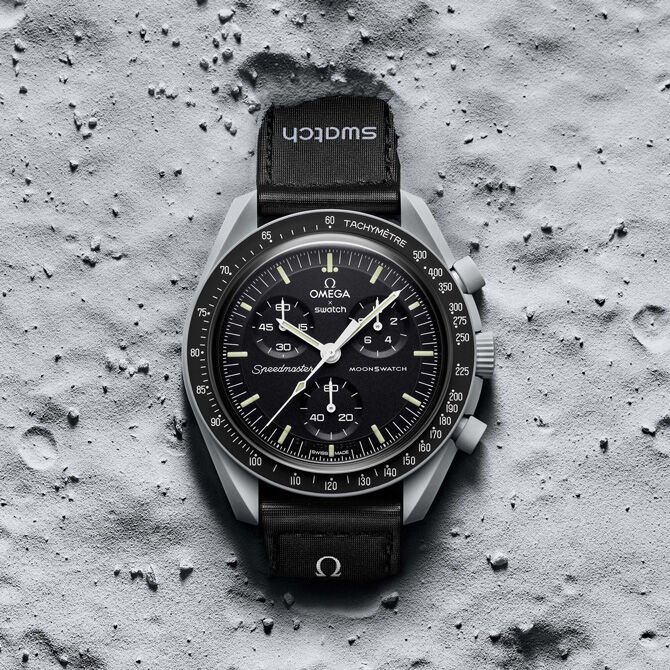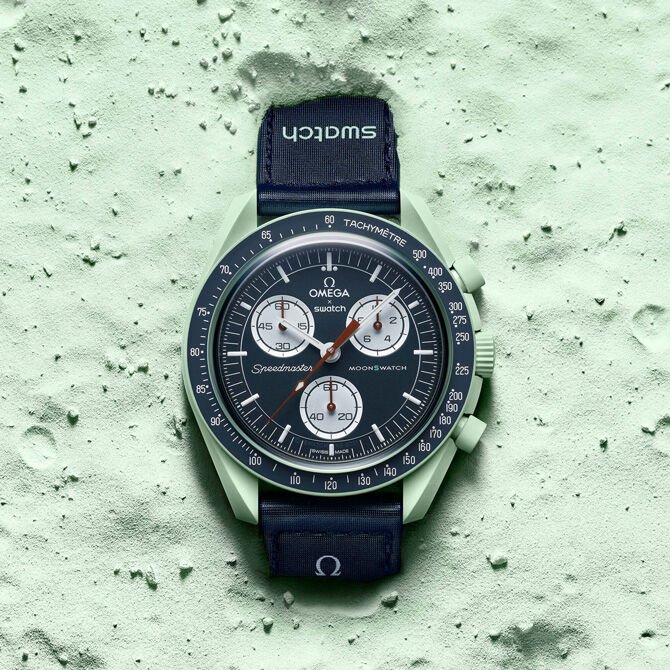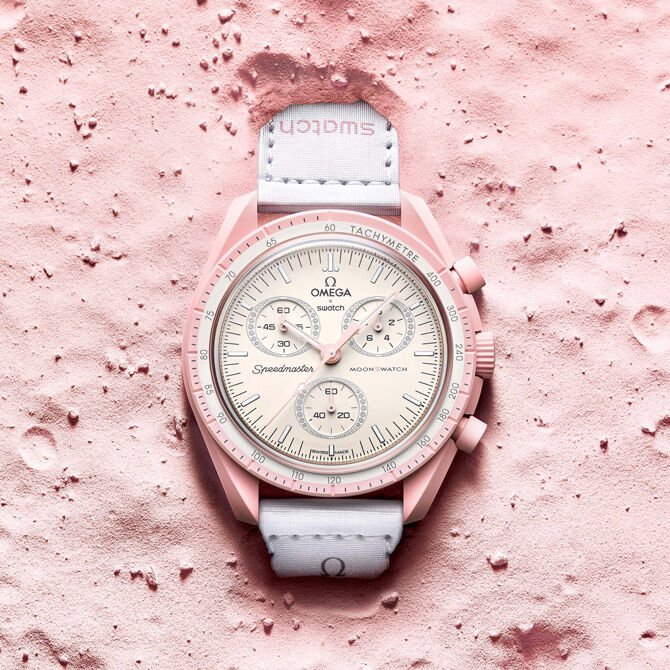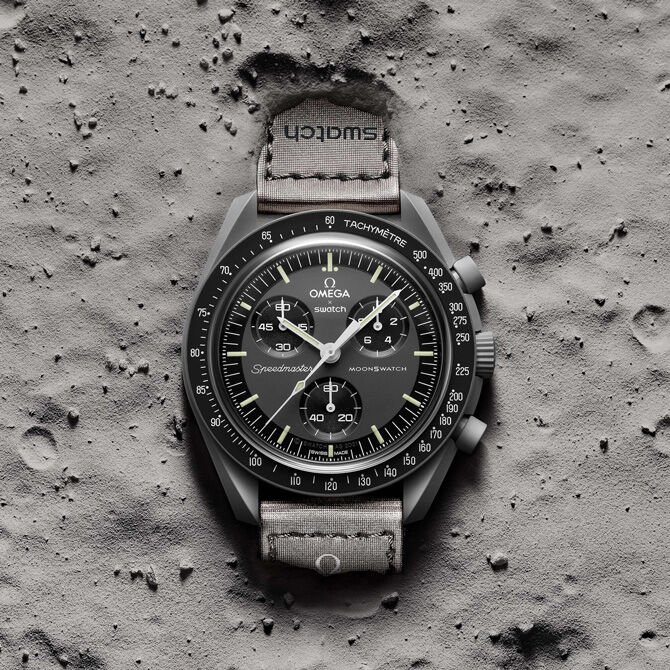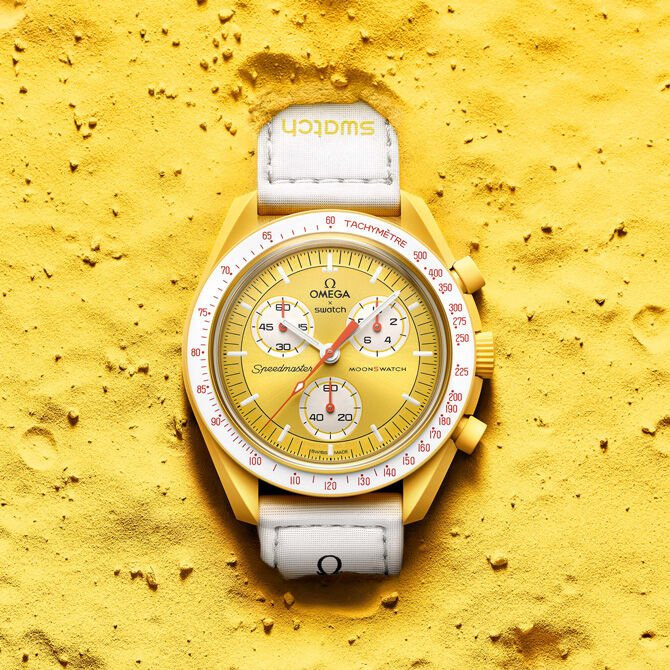 Omega and Swatch have teamed up to create a playful take on the iconic Speedmaster chronograph – the MoonSwatch collection with 11 fun and colorful models. Compared to the current version priced at $6,400, watch fans will be able to snag the MoonSwatch for only $260. 
Being sibling brands within the Swatch Group – this play on the Speedmaster design makes Omega more accessible to a younger audience.
Similar to the Speedmaster's form, the MoonSwatch has a 42mm diameter and stepped subdials. On the contrary, it has evenly spaced subdials compared to the previous one's compressed layout. The watches also feature "Swatch" and "MoonSwatch" on the dial.
Each version of the new collection has its unique colorway based on a different celestial body in the solar system – utilizing Swatch's Bioceramic materials and Velcro straps to create all kinds of colorful cases and designs. Bioceramic is a plastic-ceramic hybrid material made from ceramic and castor oil – making it light and scratch-resistant. The design for "Mission to Mars" is based on an Omega prototype made for NASA in 1972.
Omega x Swatch MoonSwatch pieces are priced at $260 with a purchase limit of two at a time. It will be available in select Swatch stores starting March 26th.