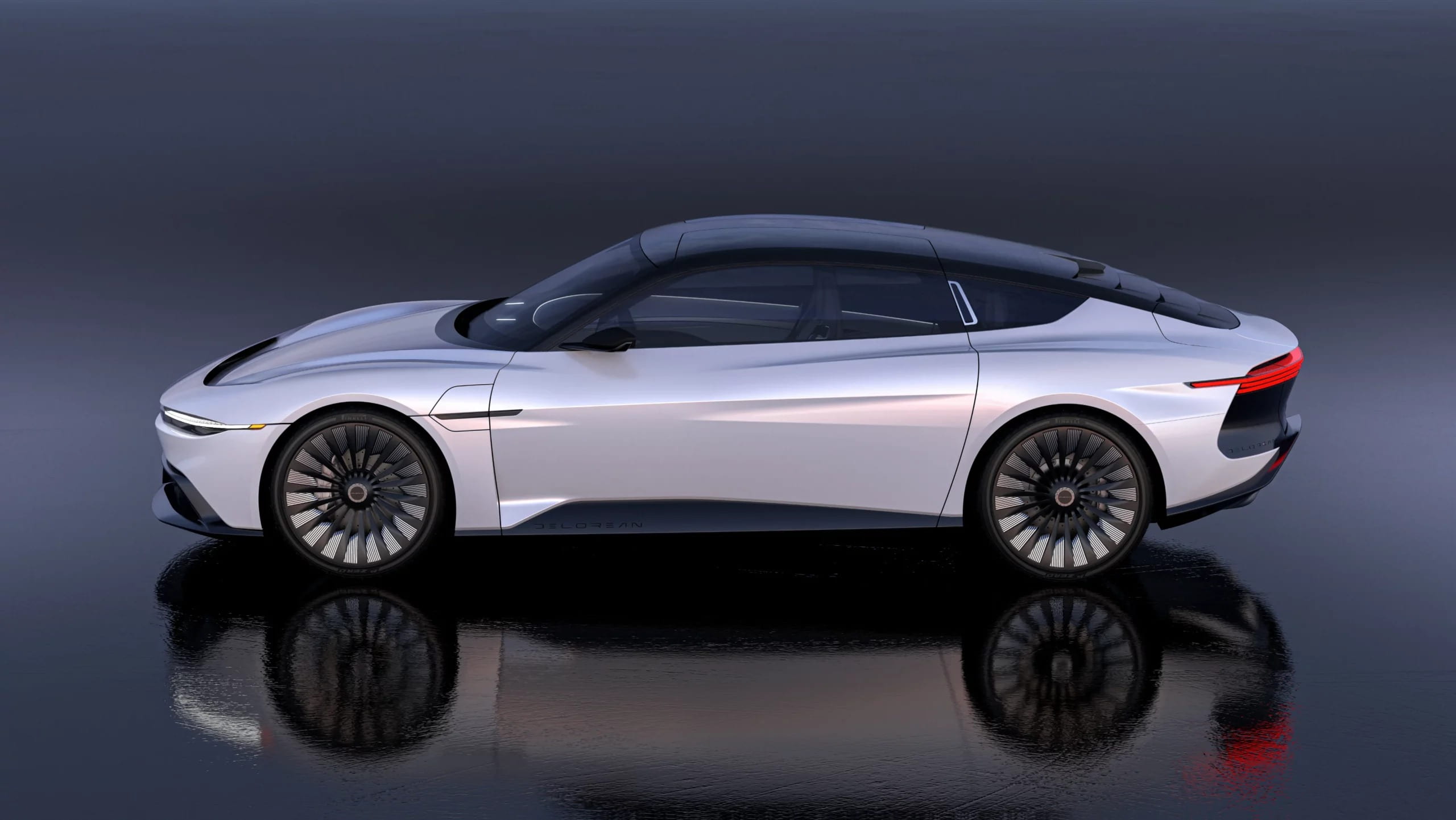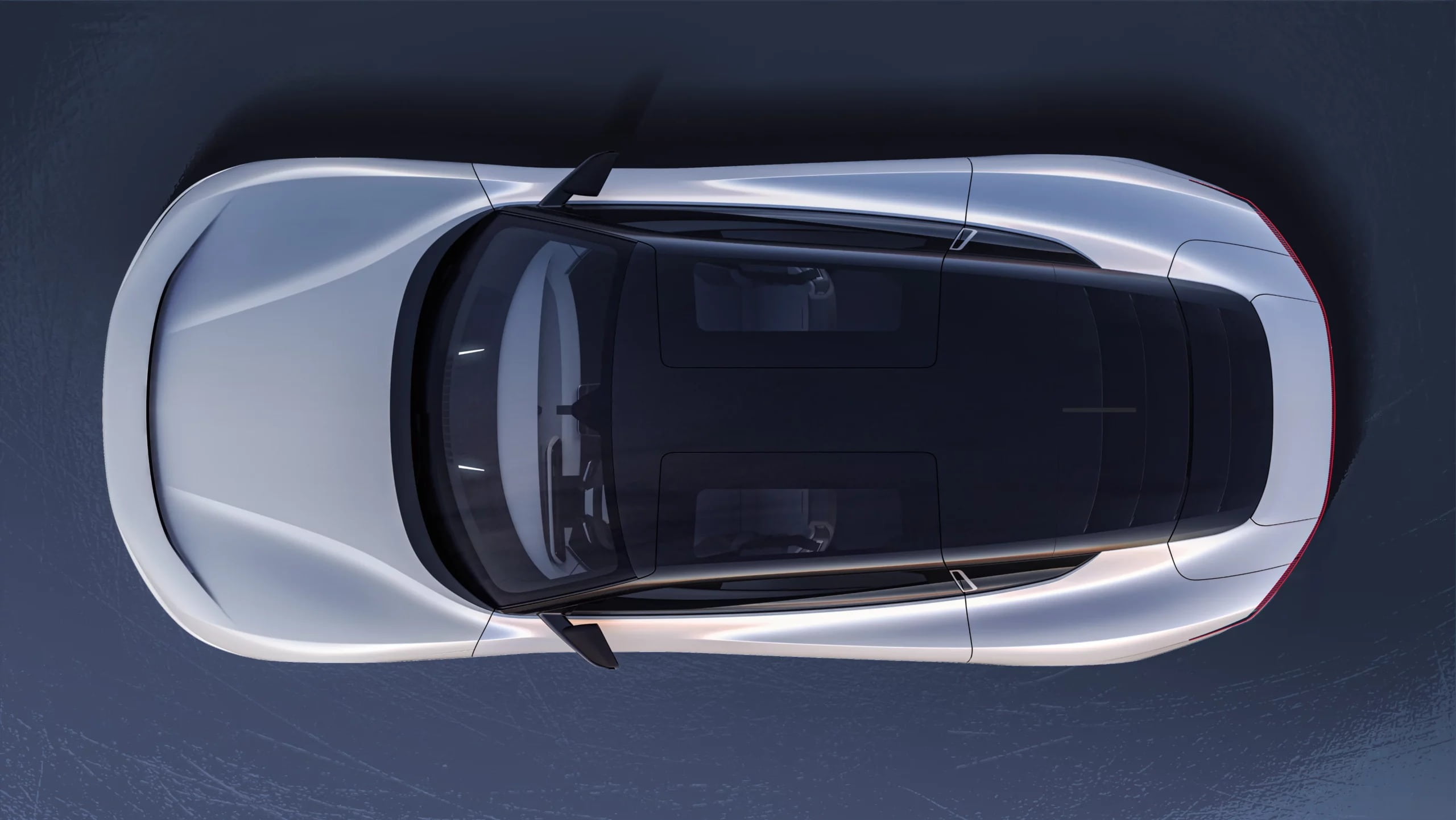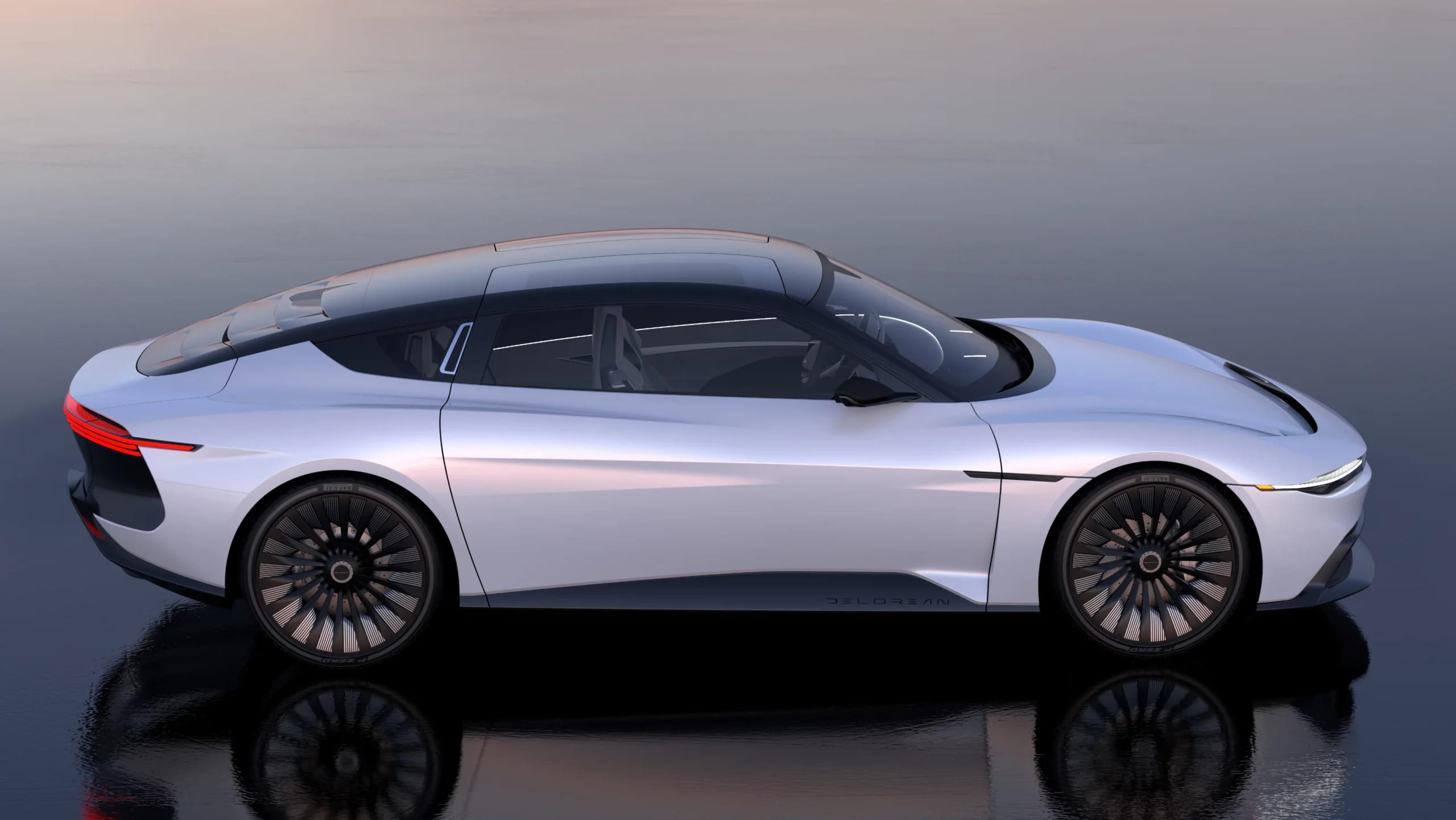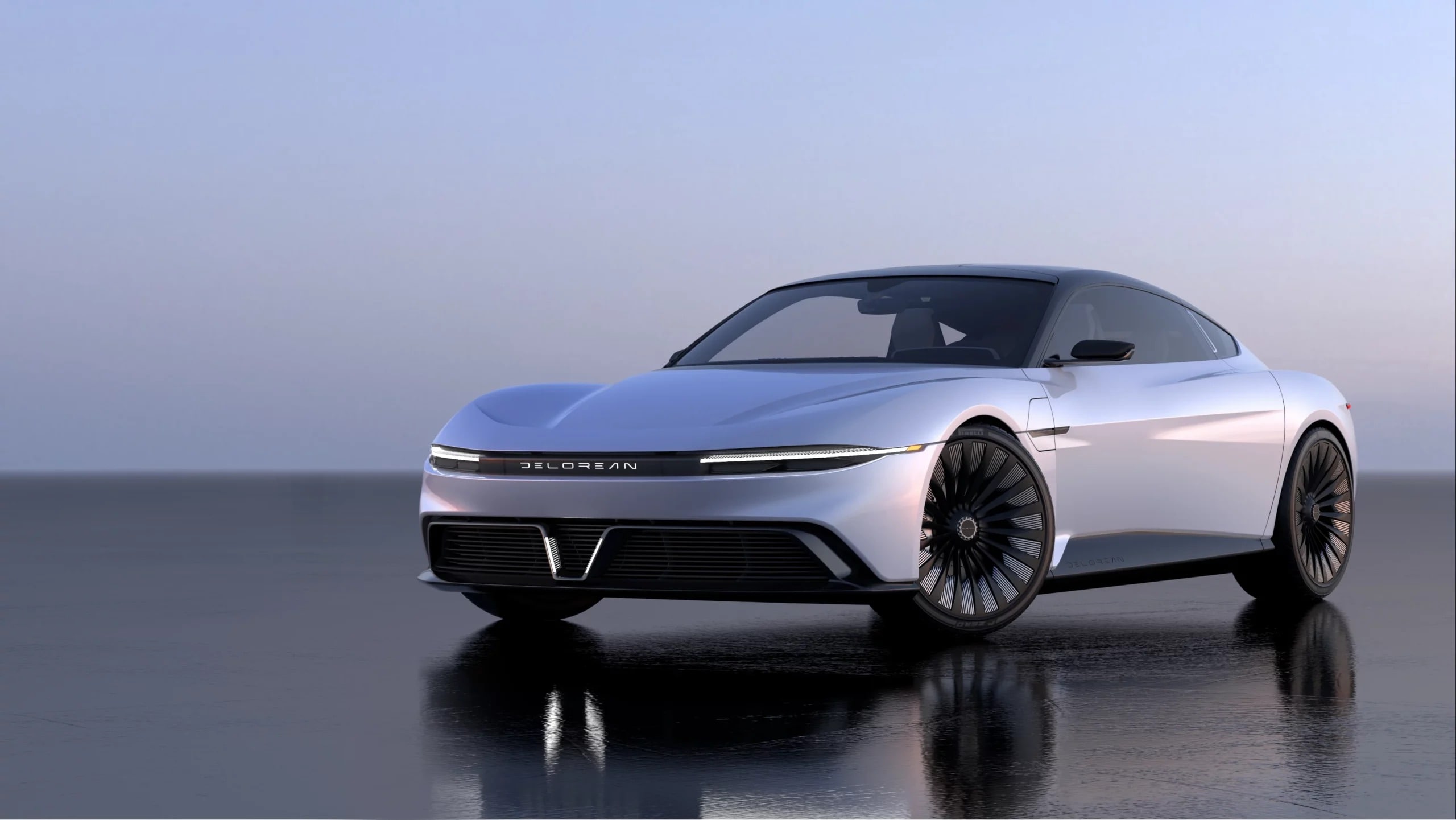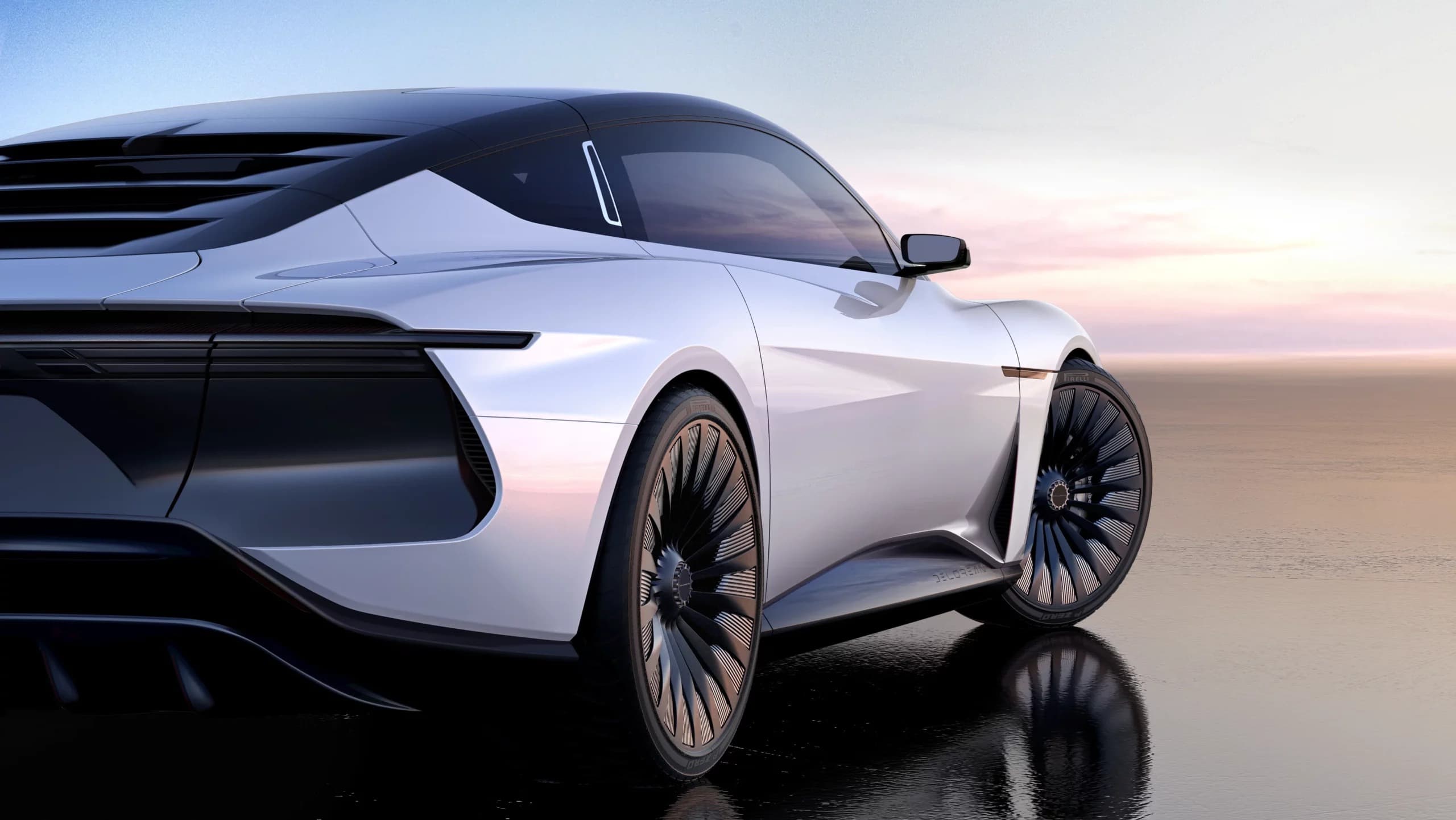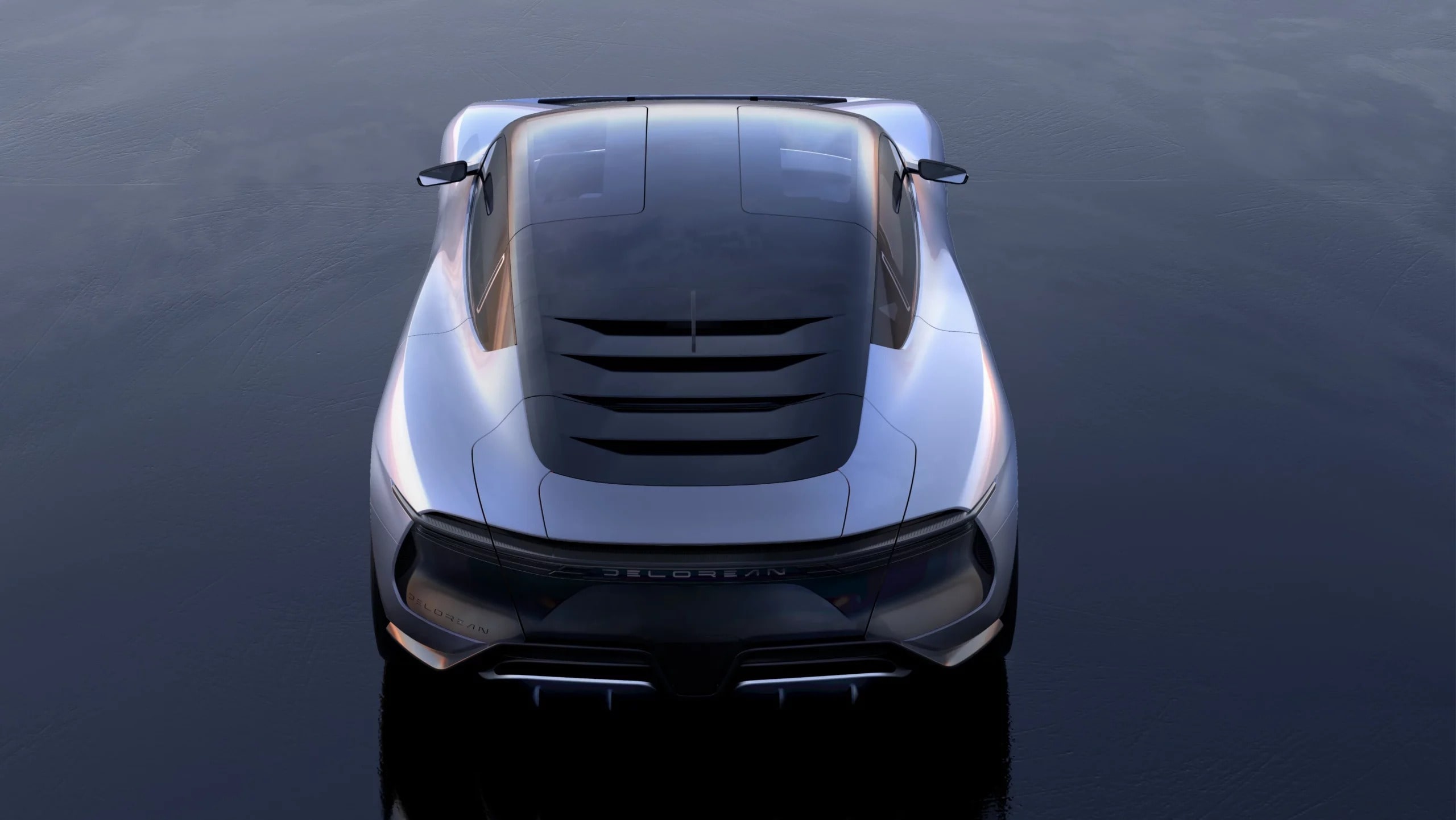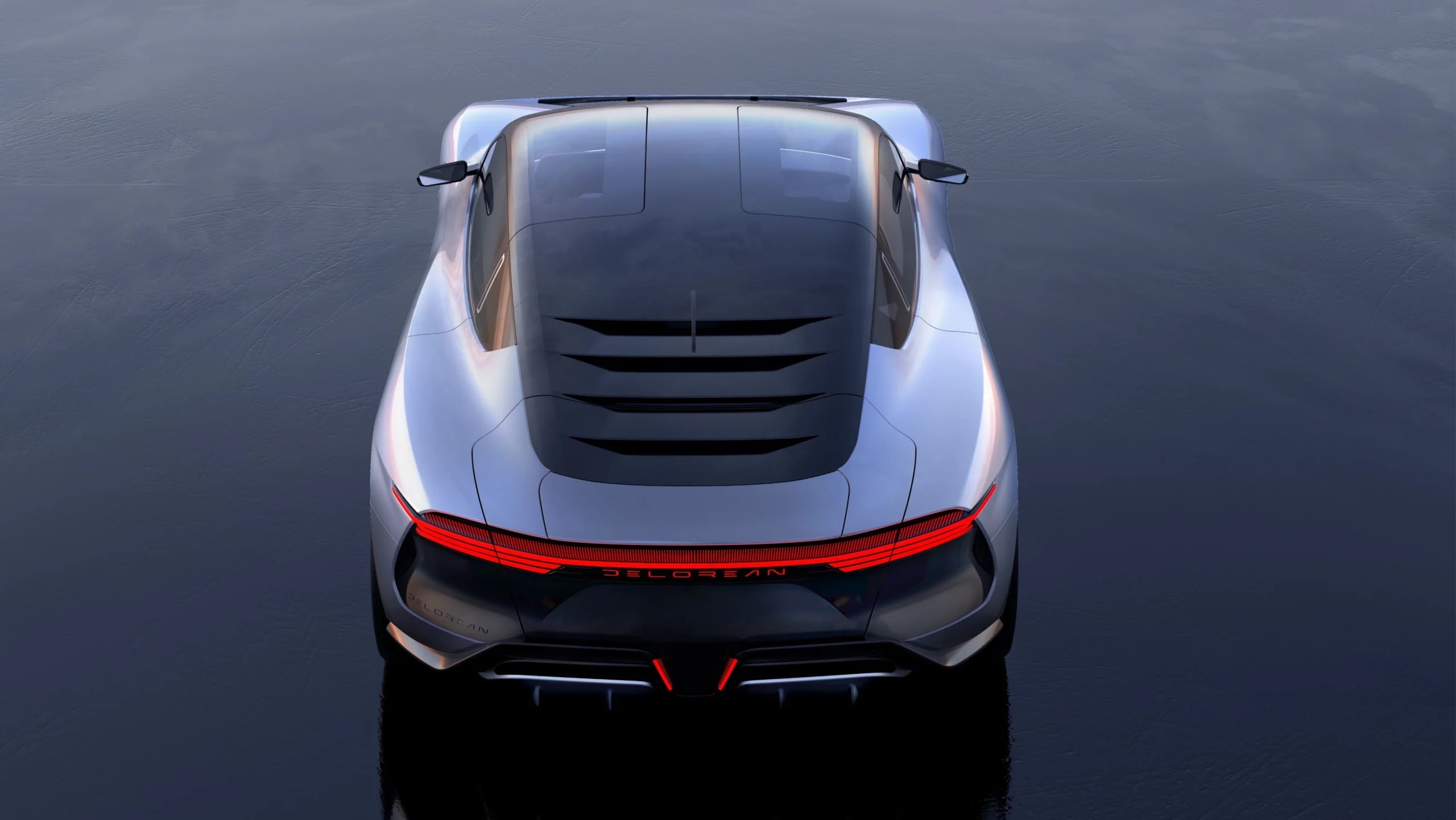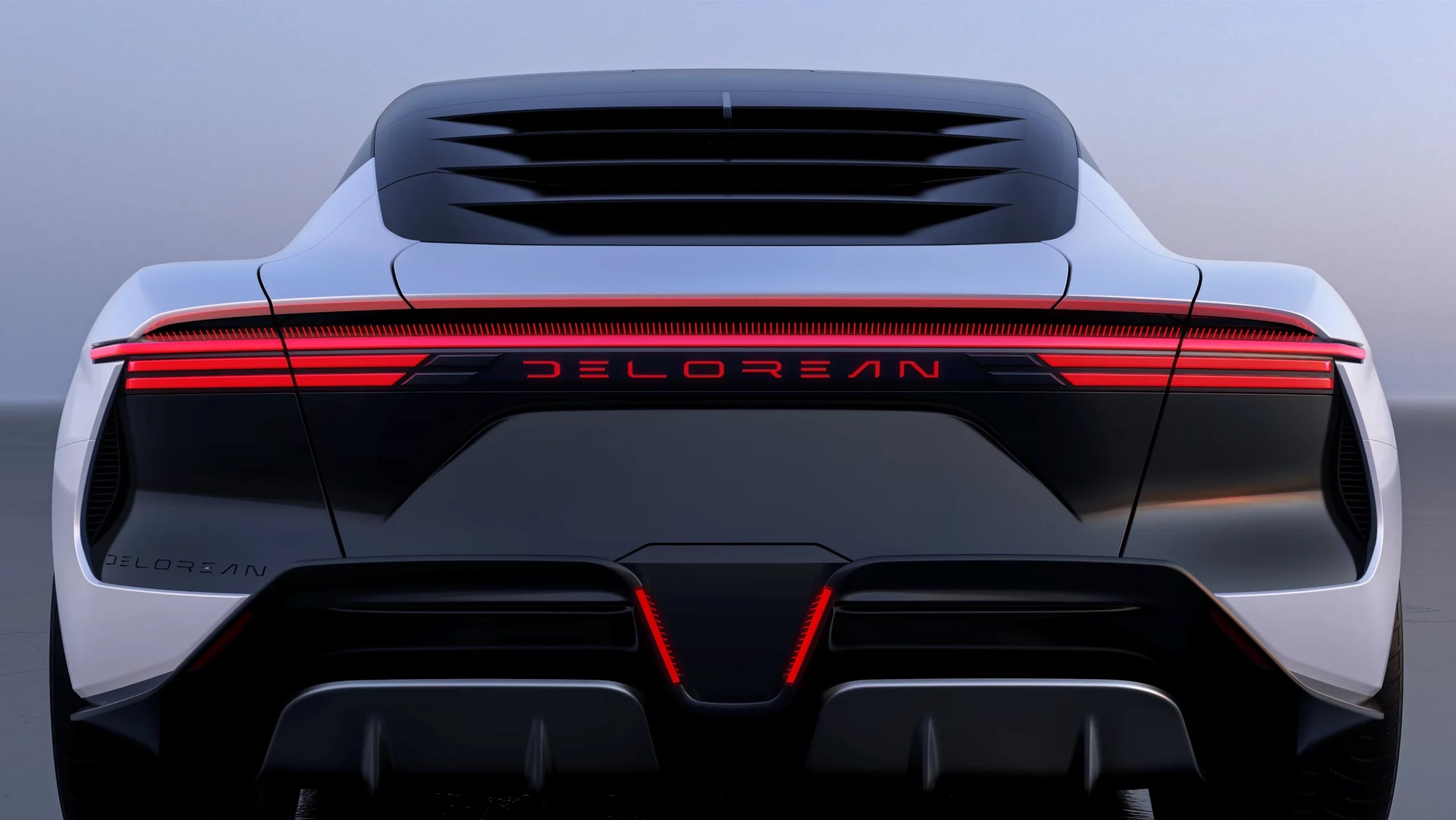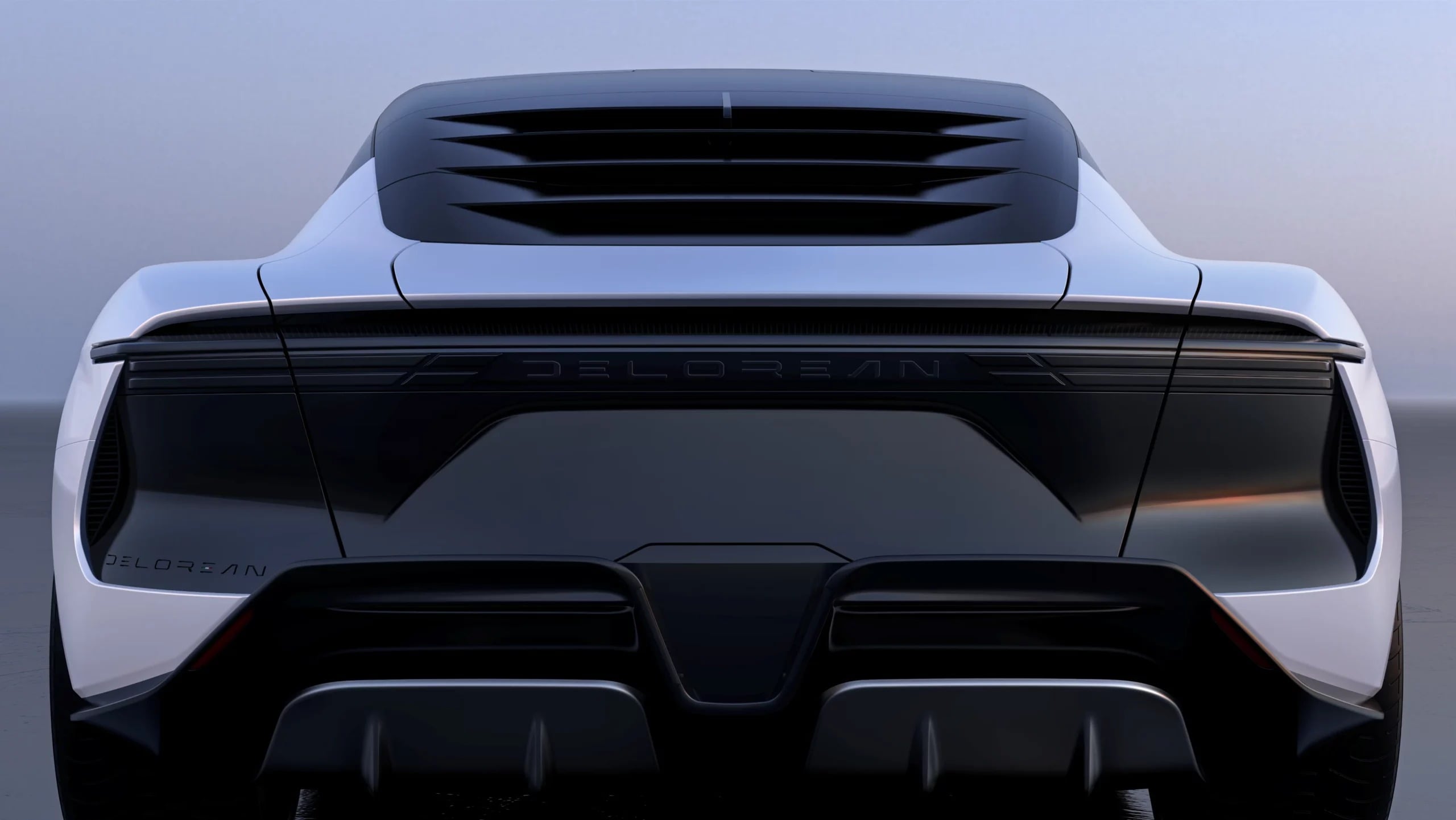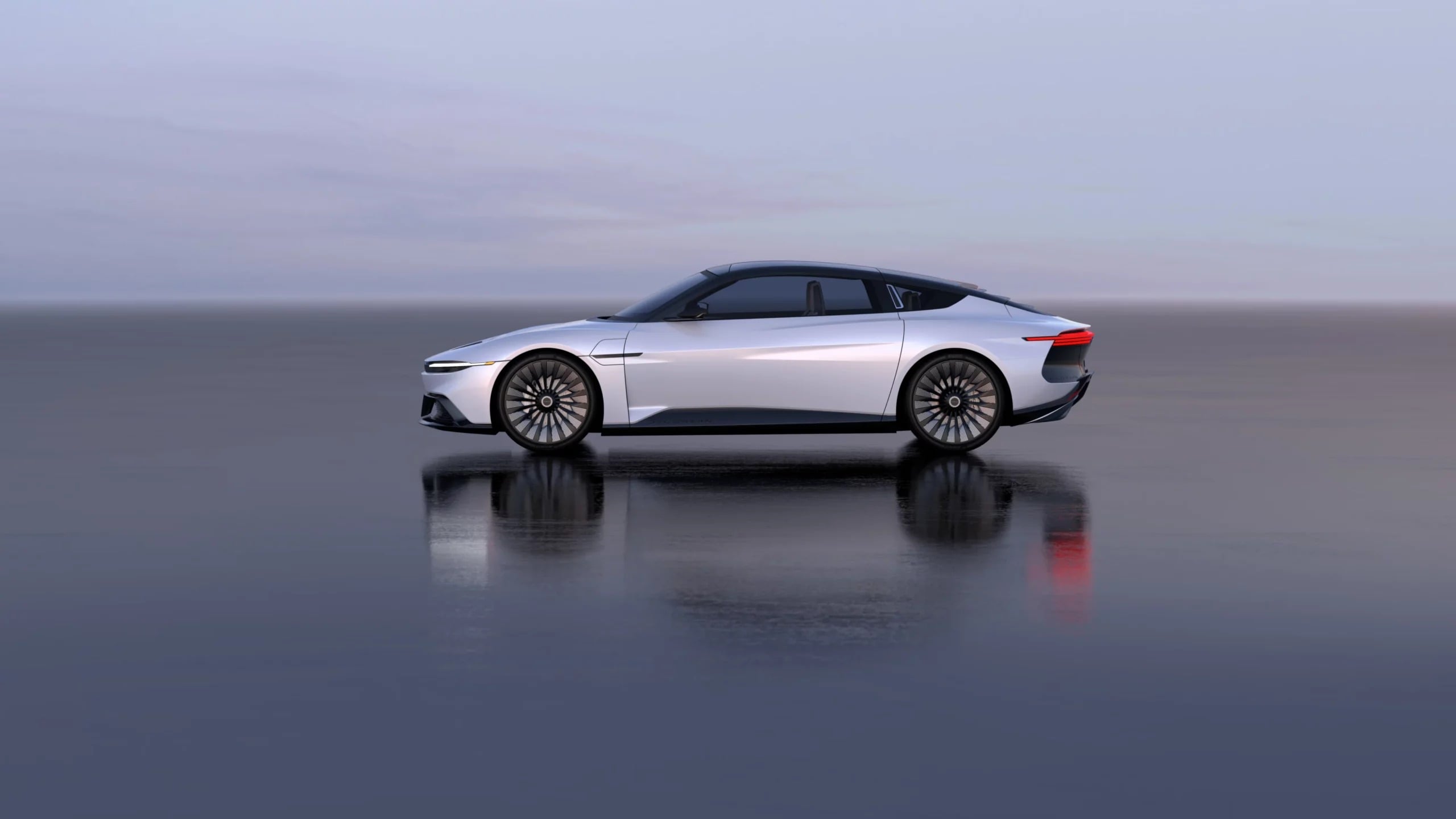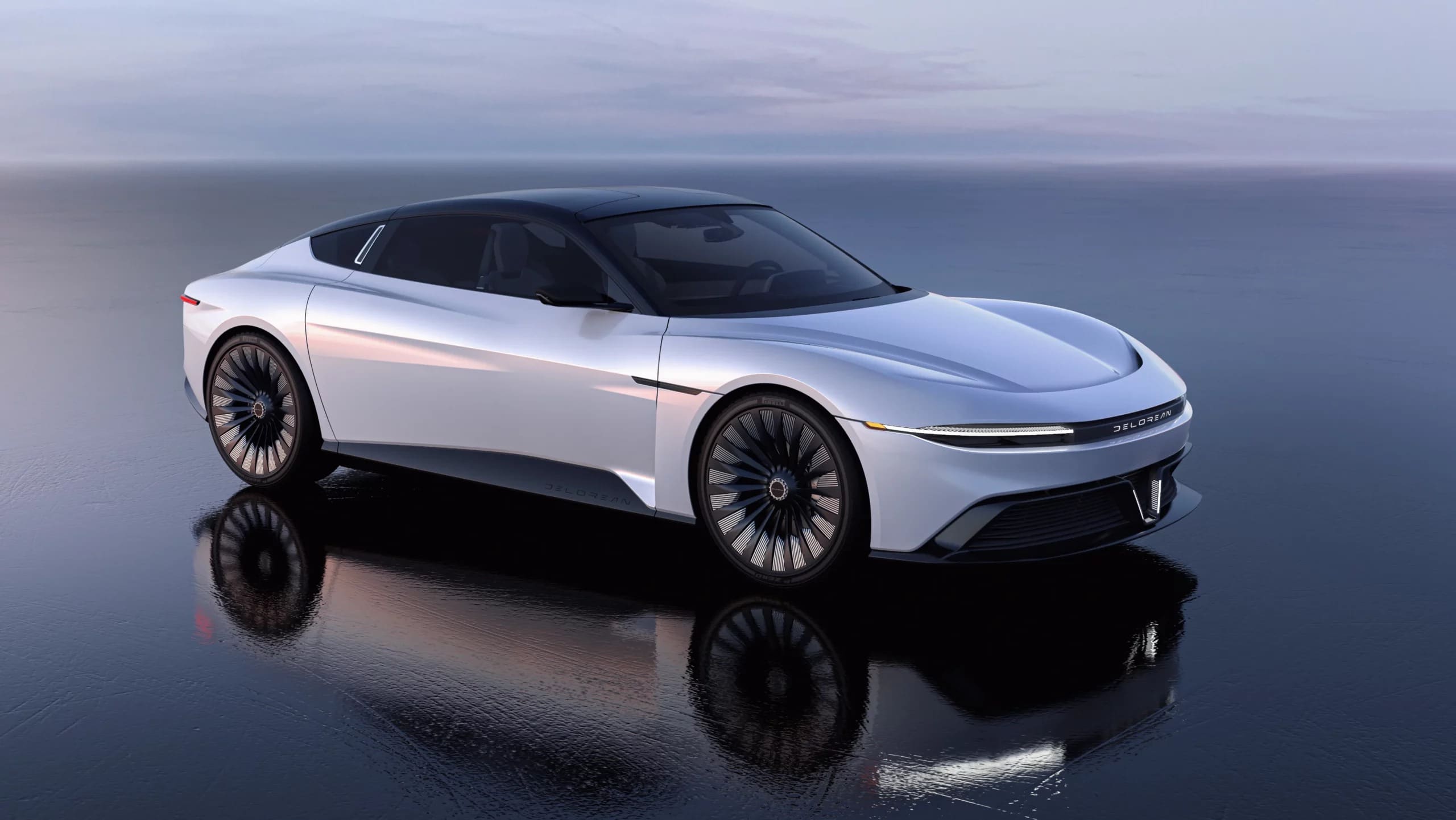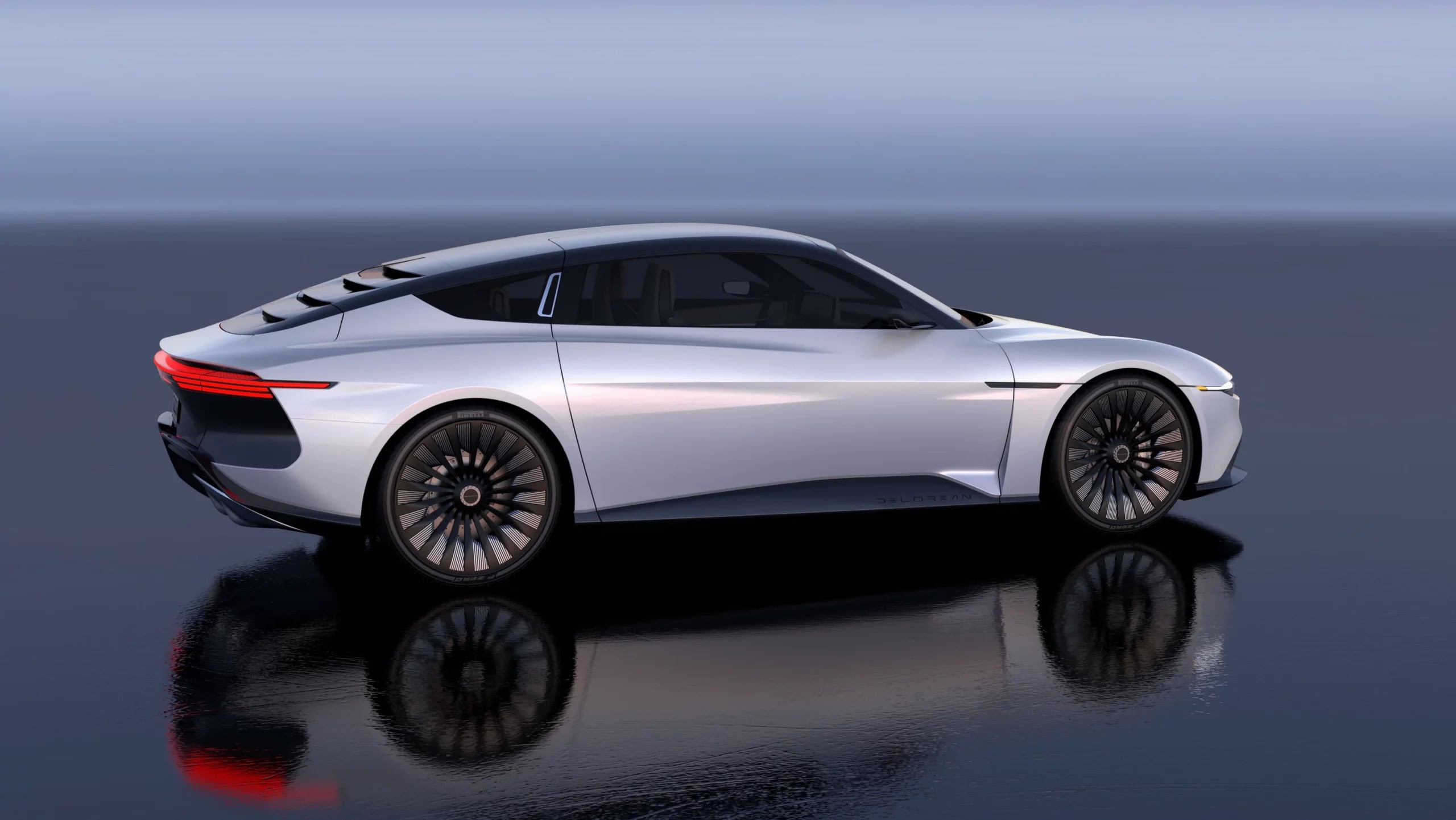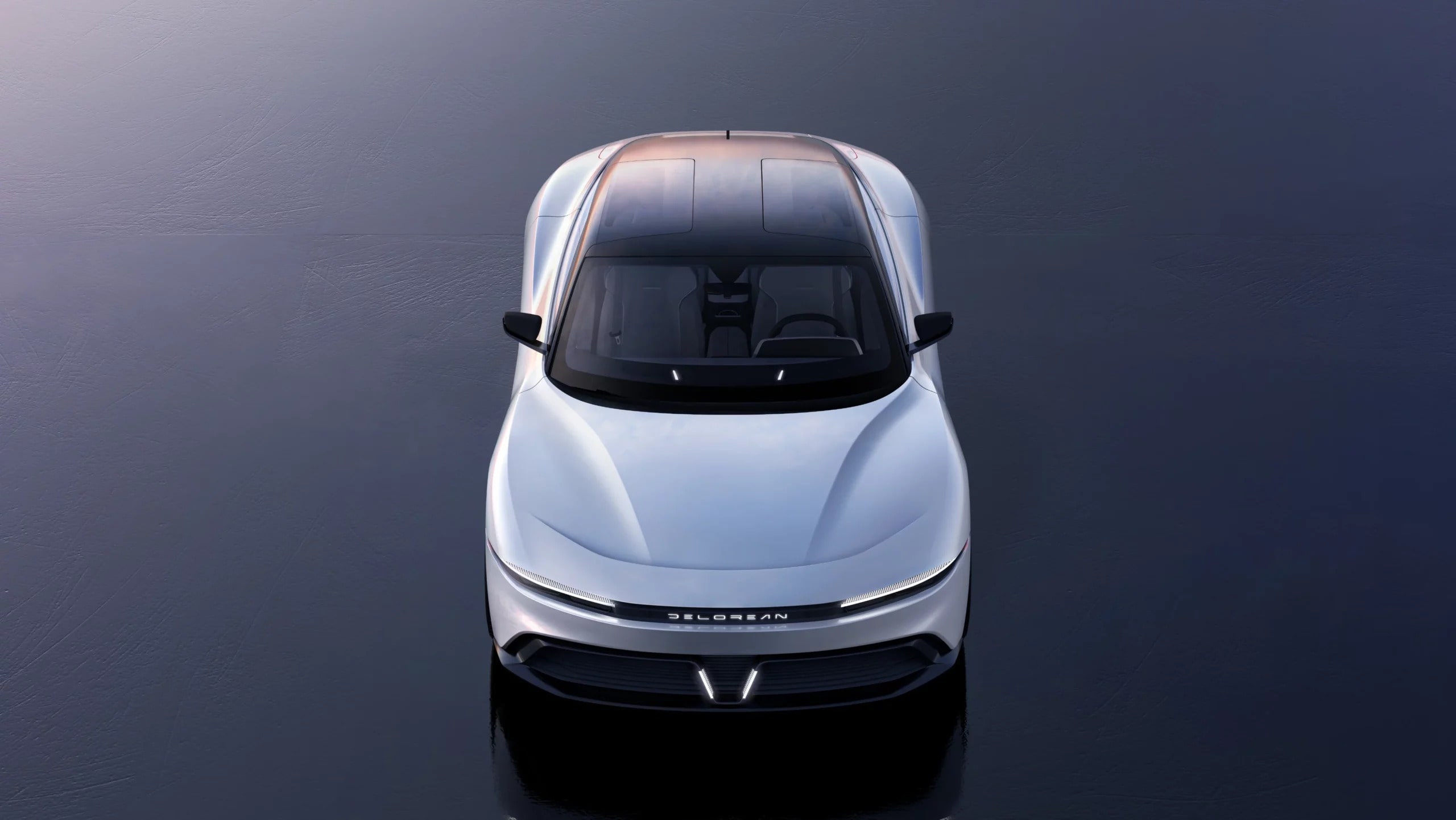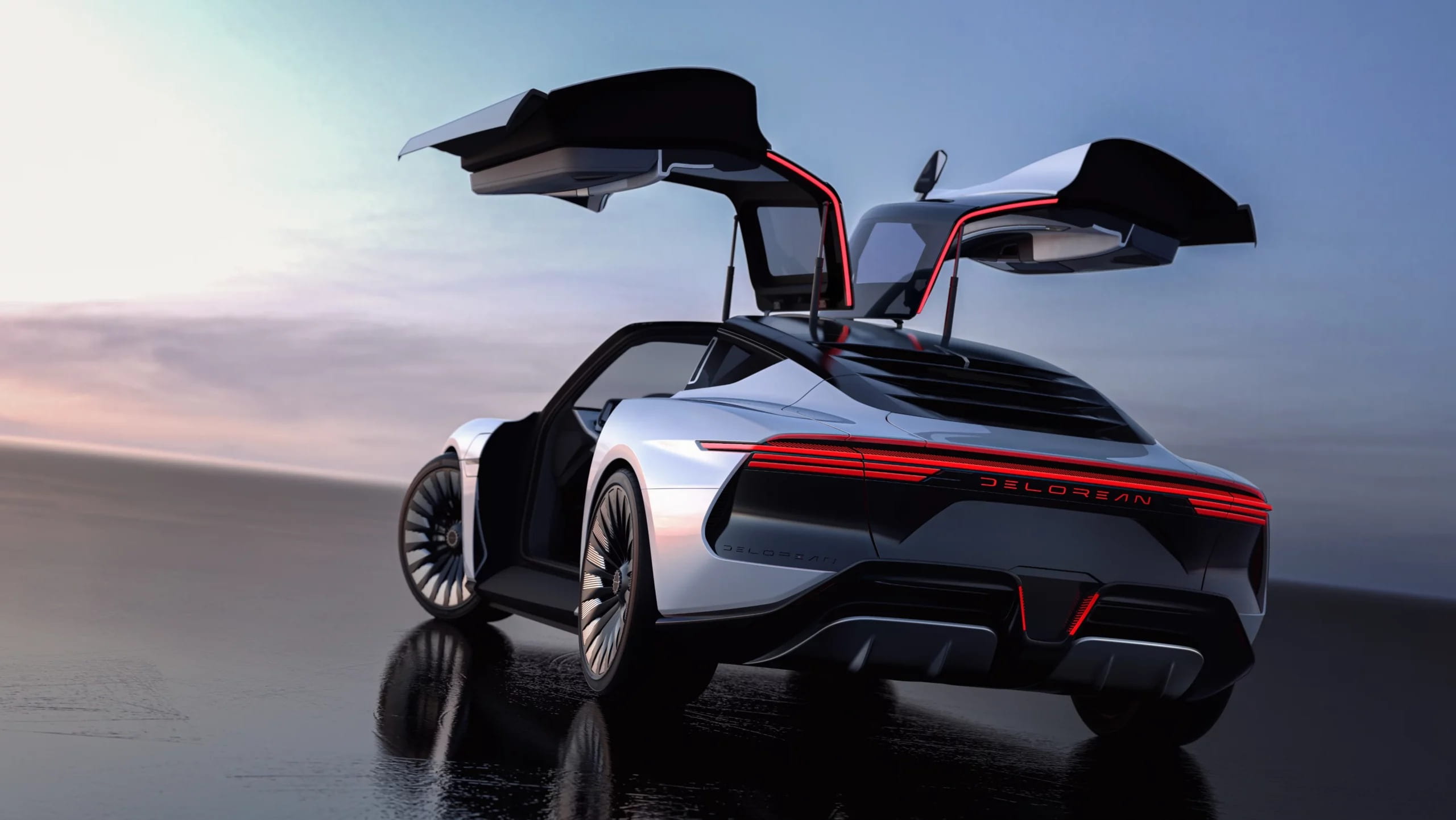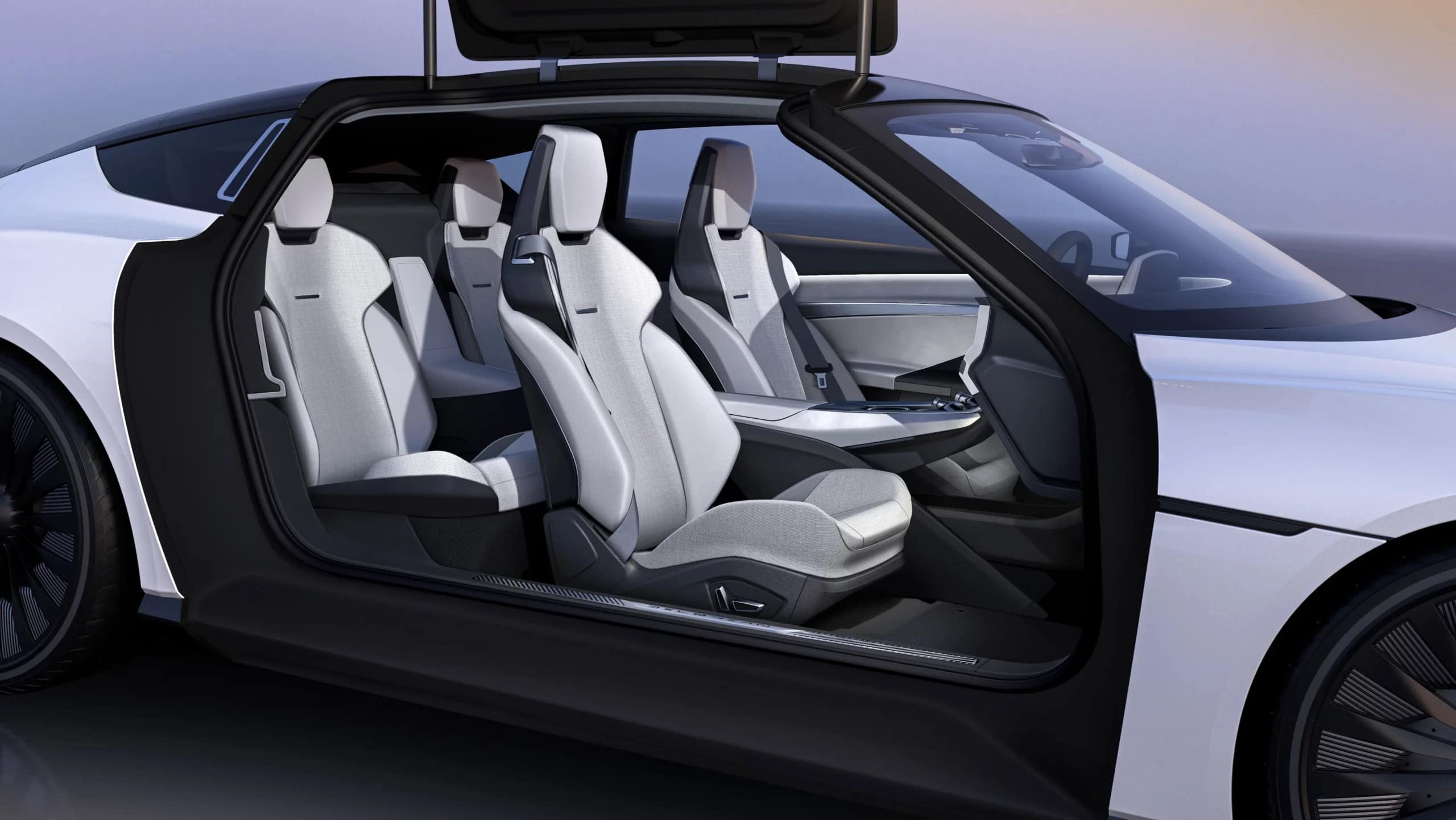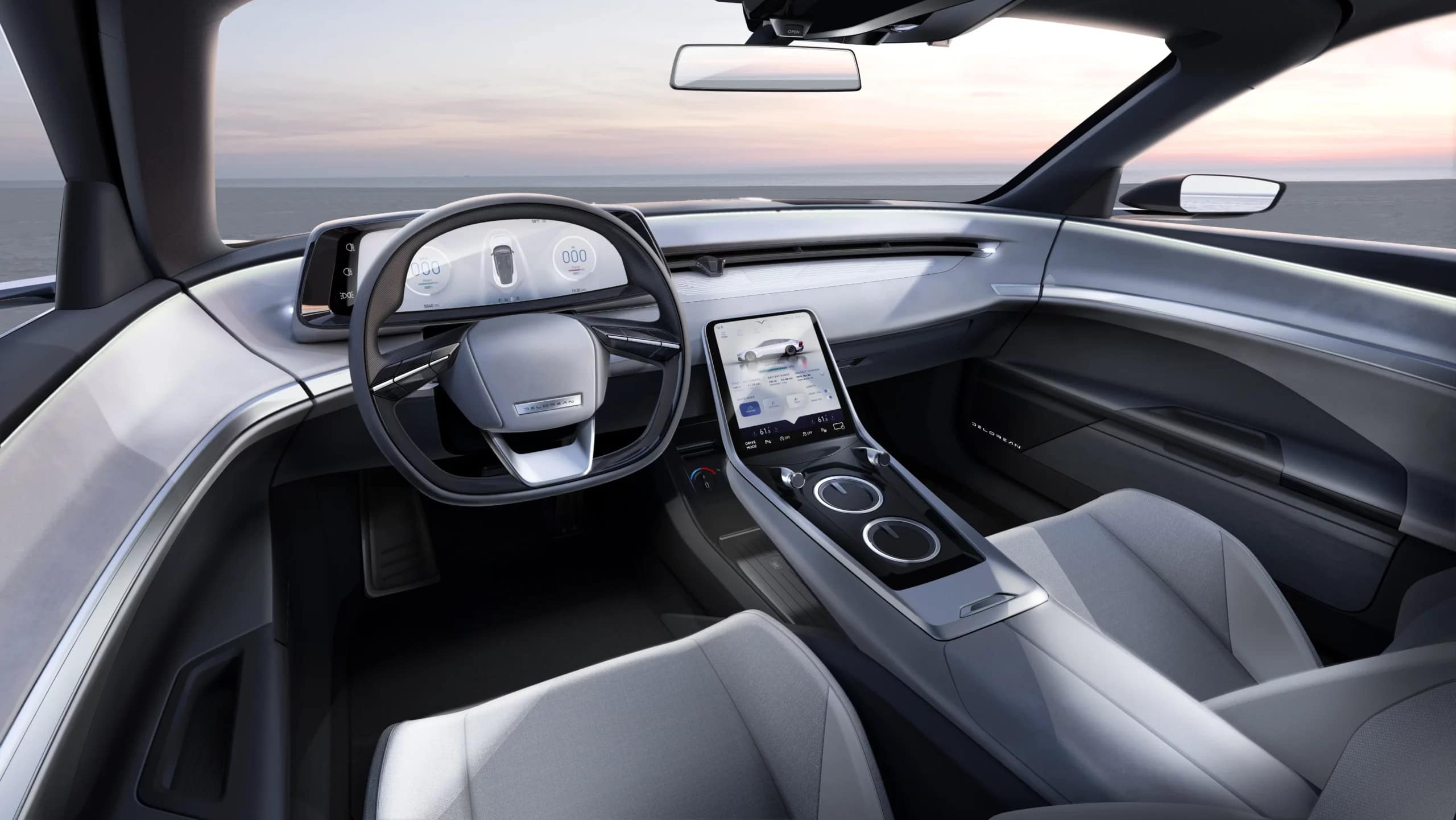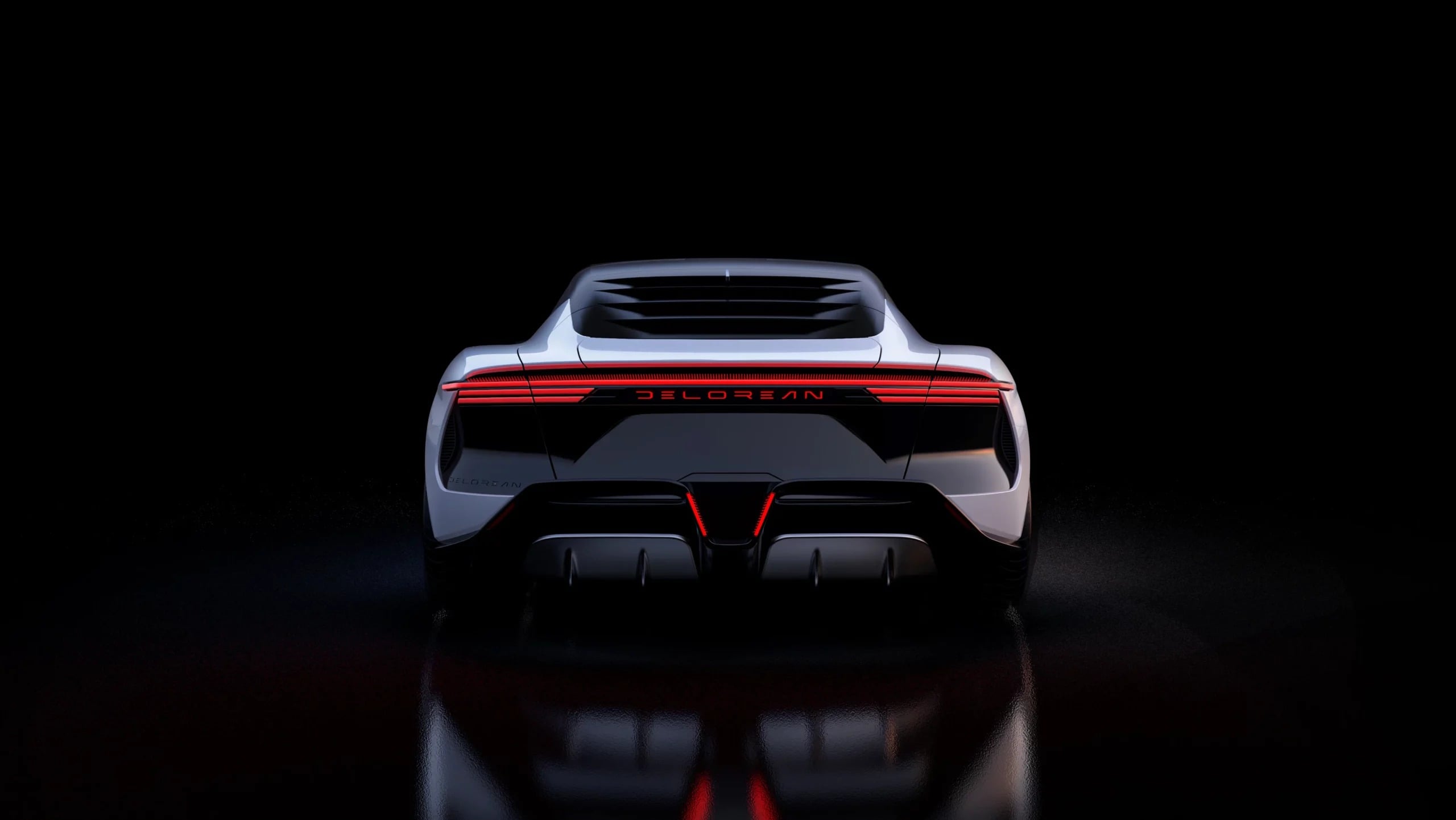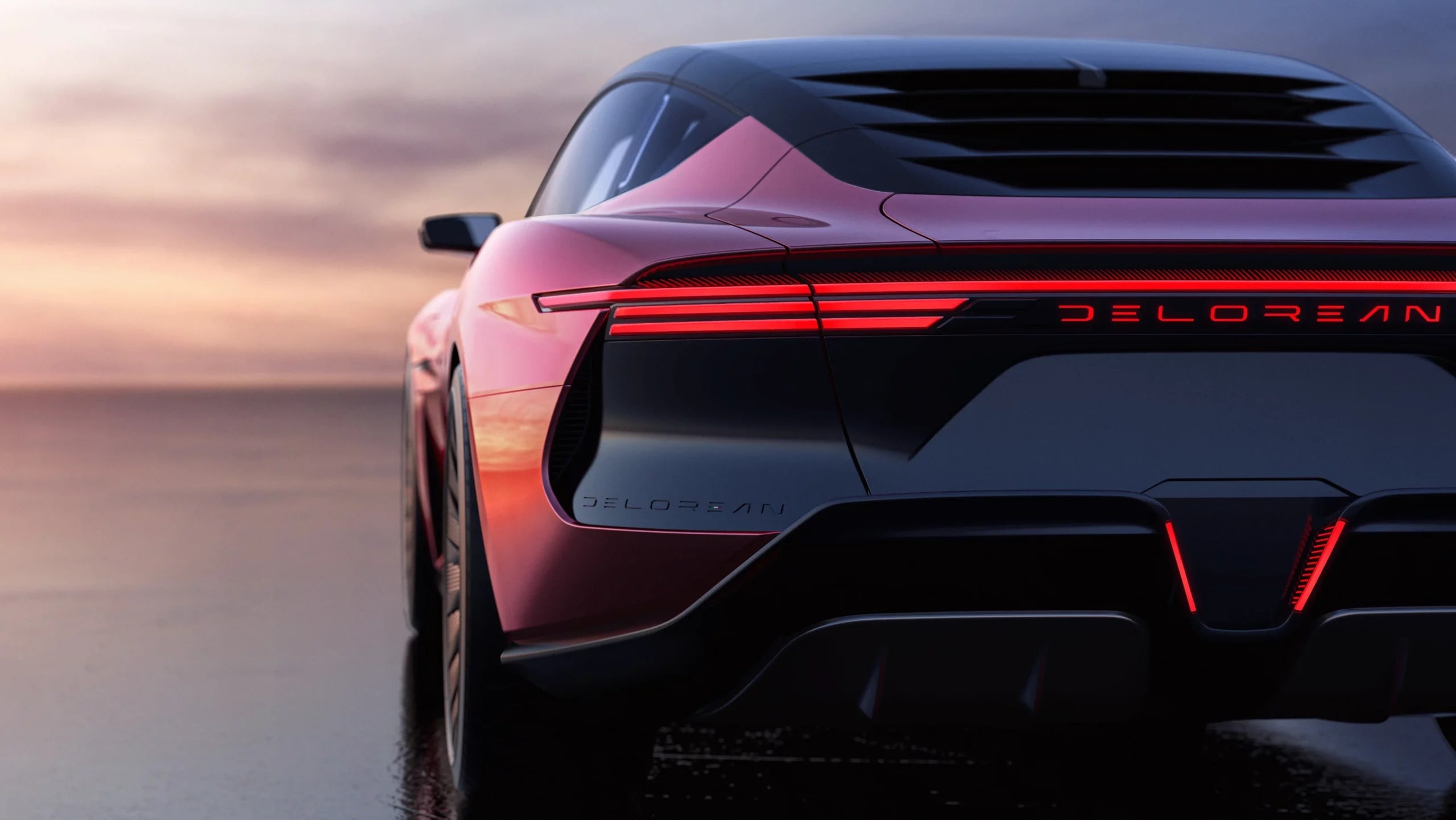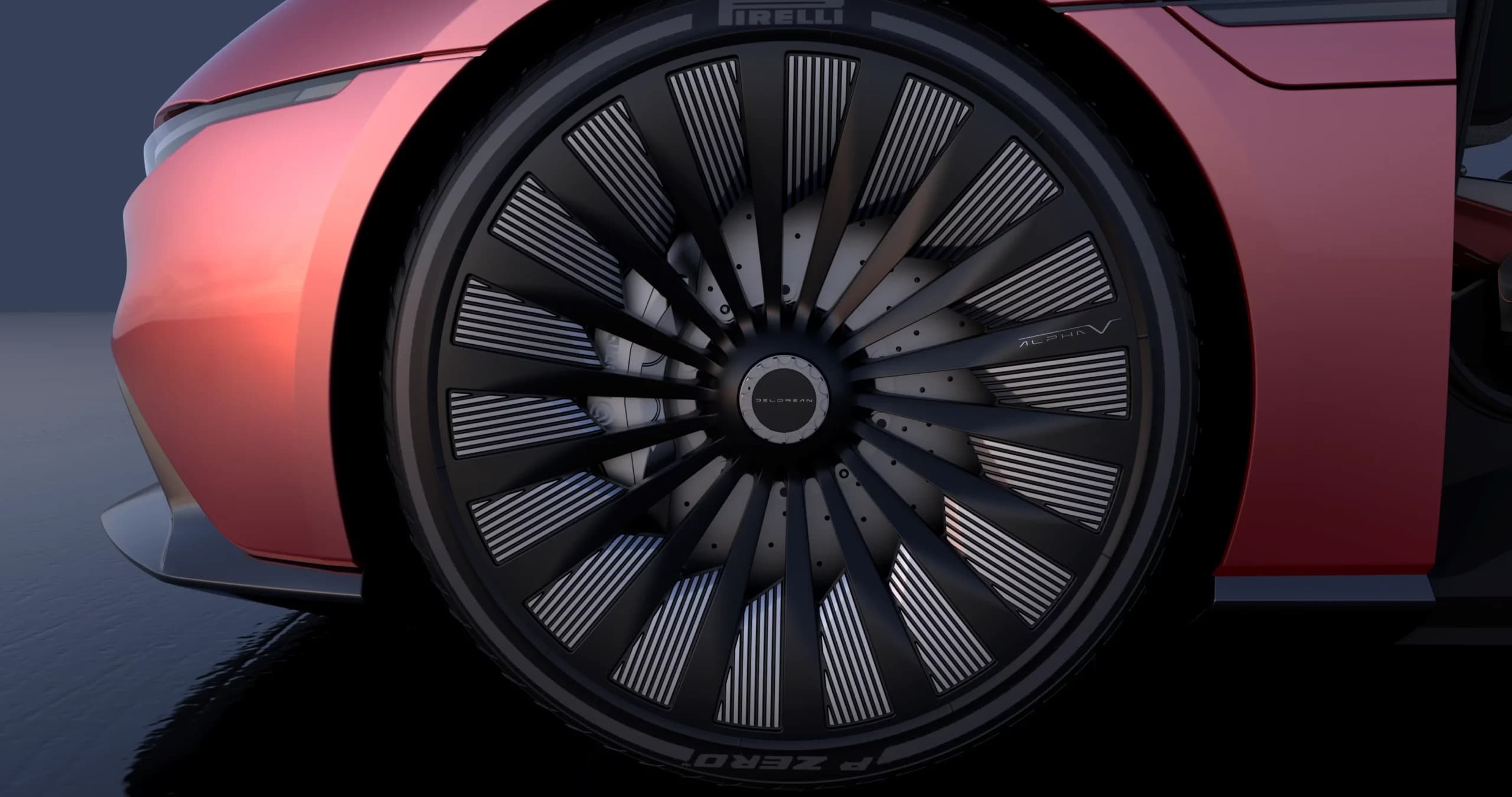 DeLorean has entered the electric wave with its limited-edition, all-electric Alpha5 inspired by the iconic DMC-12, presented with gullwing doors styled by Italdesign. It brings a whole lot of feels from the Back to the Future trilogy with its two-tone finish and swoopy roofline though remains just how much of this design will make it into production.
The Alpha5 pairs slim front and rear lights with massive wheels. It has a charging port on the driver's side's front fender. The American automobile manufacturer has removed the flux capacitor to make way for two individual rear seats that can be accessed through the wide gullwing doors.
Drivers will be greeted with a flat-bottomed steering wheel and a fully digital instrument cluster with controls embedded in a touchscreen "floating" center console.
The Alpha5 needs less than four seconds to go from 0 to 60mph, on its way to a top speed of 150 mph. Its battery pack has a capacity of over 100 kWh, allowing it to go more than 300 miles according to EPA estimates. All of these specifications pertain to the "basic performance model," implying that there may be hotter versions on the way.
The electric coupe appears to be bigger than its ancestor with a 4,995 mm length, 2,044 mm width, and 1,370 mm height with closed doors.
Only 88 examples of the Alpha5 will be available. However, the extended lineup is rumored to be followed by an electric sedan and a hydrogen-powered SUV. The DeLorean Alpha5 will go into production in 2024 after making its public premiere in August at Pebble Beach.