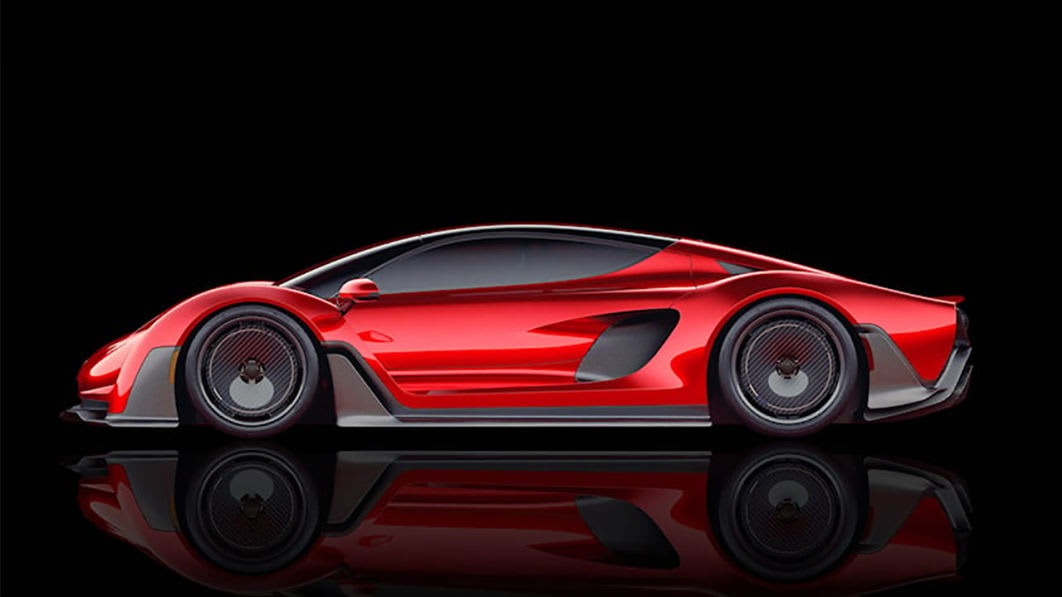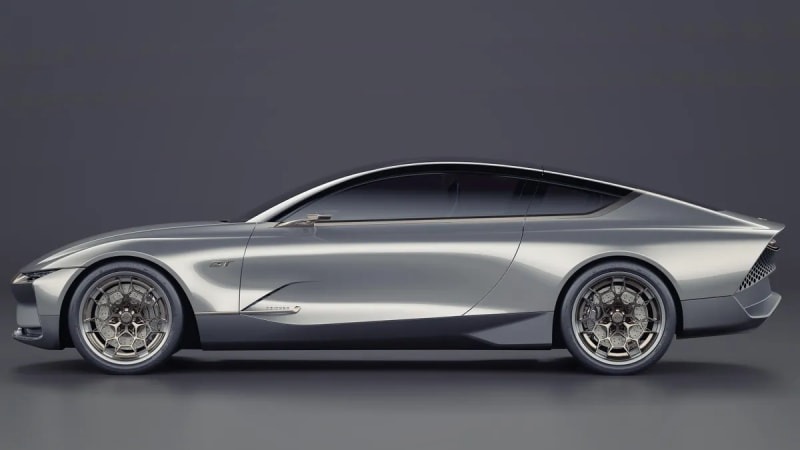 In late 2020, LA-based Czinger Vehicles unveiled its first hypercar: the 21C. Built using AI-driven software, 3D printing, and robot assembly.
During The Quail at Monterey Car Week, Czinger unveiled the 21C V Max. This is the third 21C variant and it comes with a few exterior updates engineered to combine acceleration and top speed through a longer and aerodynamic tail profile.
The high downforce fixed aero was removed in favor of a cleaner profile. Described by Czinger as a "slippery smooth body design that enables incredible acceleration, top speed, and timeless elegance."
The 21C V Max comes in a "Red My Mind" colorway. The interior sports an SR-71 fighter-jet-inspired in-line seating configuration paired with a carbon fiber cabin and bespoke luggage set.
The new V Max is based on the original Czinger 21C and carries the same engine configuration, offering the same hybrid powertrain that combines two electric motors up front with a 2.88-liter flat-plane crank V-8. The change in body configuration means the V Max has the potential to go even faster than its siblings. Czinger announced that going from 0 to 250 mph and back to 0 only takes 27 seconds in this car. If this is true, it will smash the current record of 31.49 seconds held by Koenigsegg Regera.
The V Max, alongside the other variants, is expected to be on sale in late 2023 as part of an 80-unit build series. Estimated cost per unit is pegged at $1.7 million.
The ultra-streamlined 21C V Max was not the only thing Czinger unveiled at The Quail last week. Also revealed was the brand-new concept car called the Hyper GT. It will use the same hybrid setup as the 21C but with the ICE in front. This 1,233 hp four-seater also sports gullwing doors for access. With production planned after the 21C begins deliveries, Czinger said that "further information on the Hyper GT is to come as the design is finalized."
The company plans to produce 1,000 Hyper GT units at a cost of between $750,000 to $1 million, with a battery-electric model to go into production before 2030.