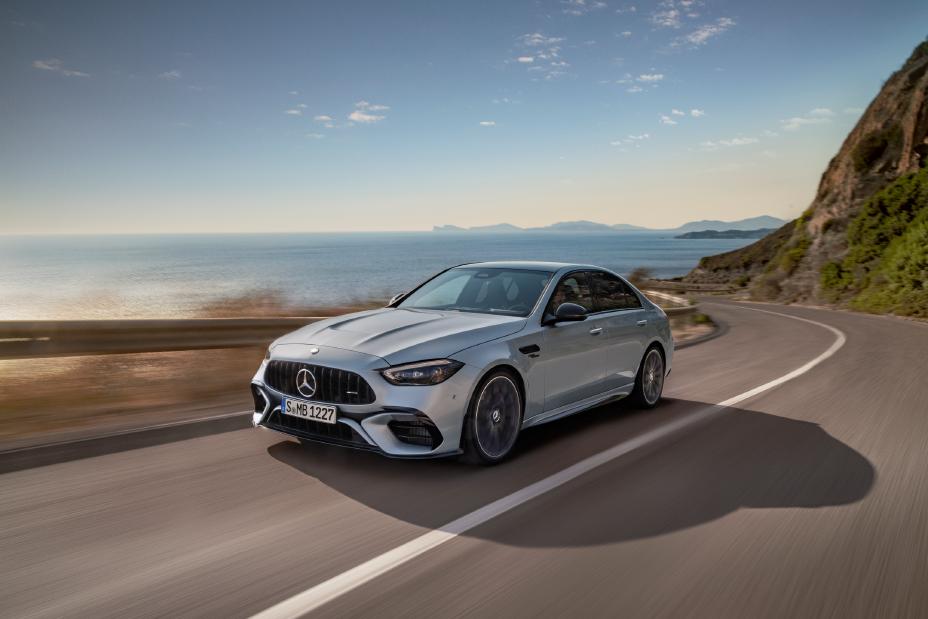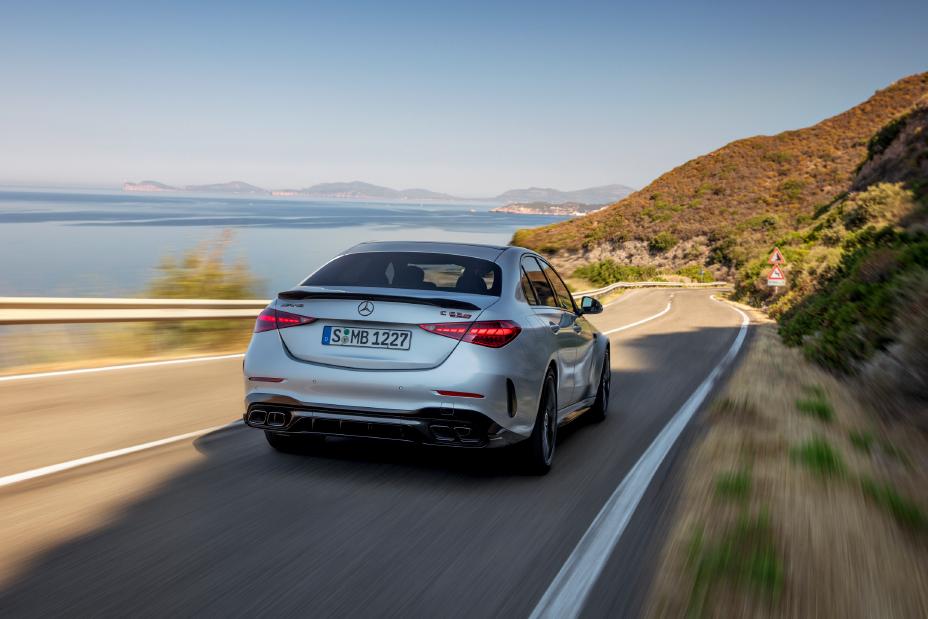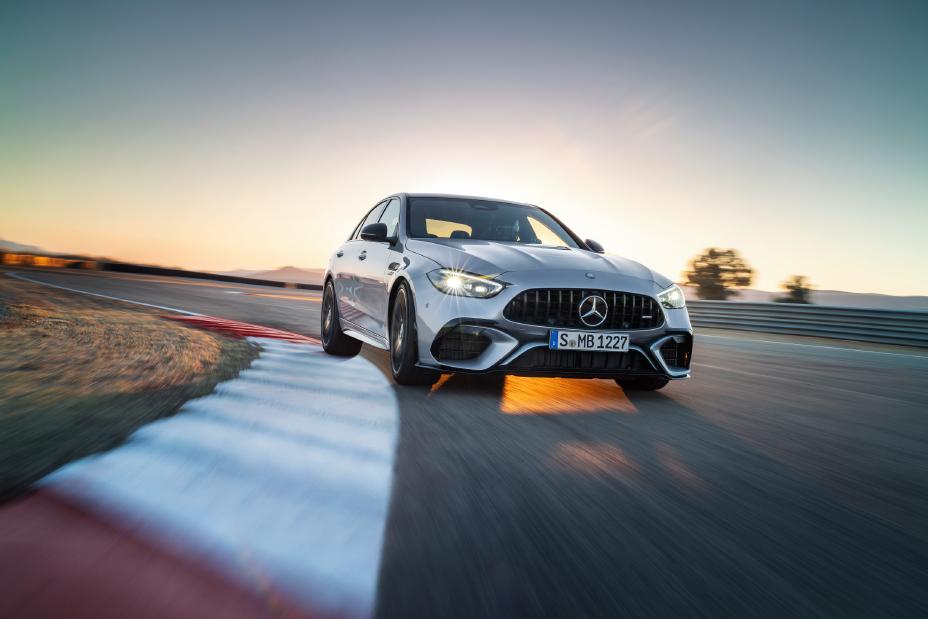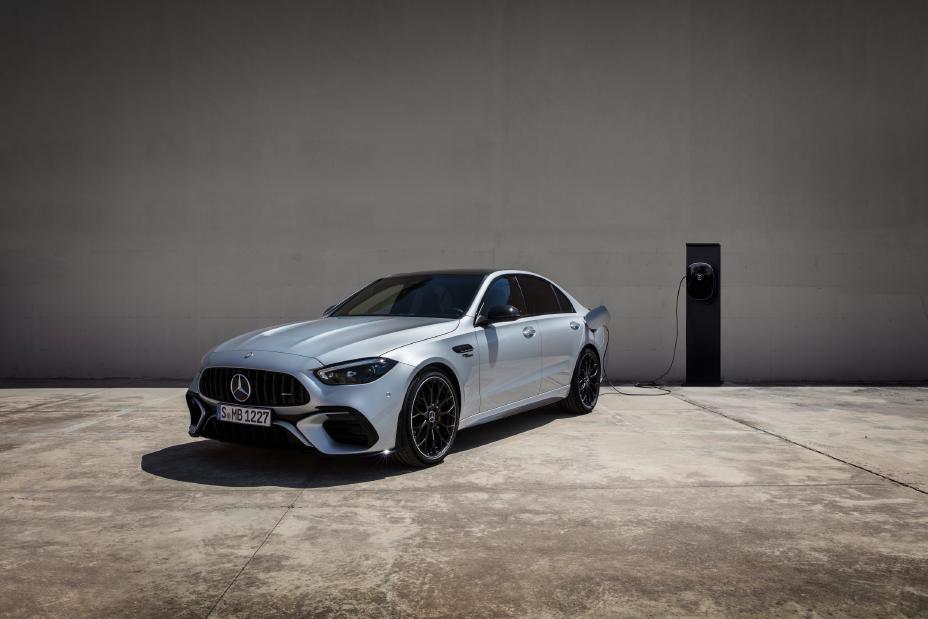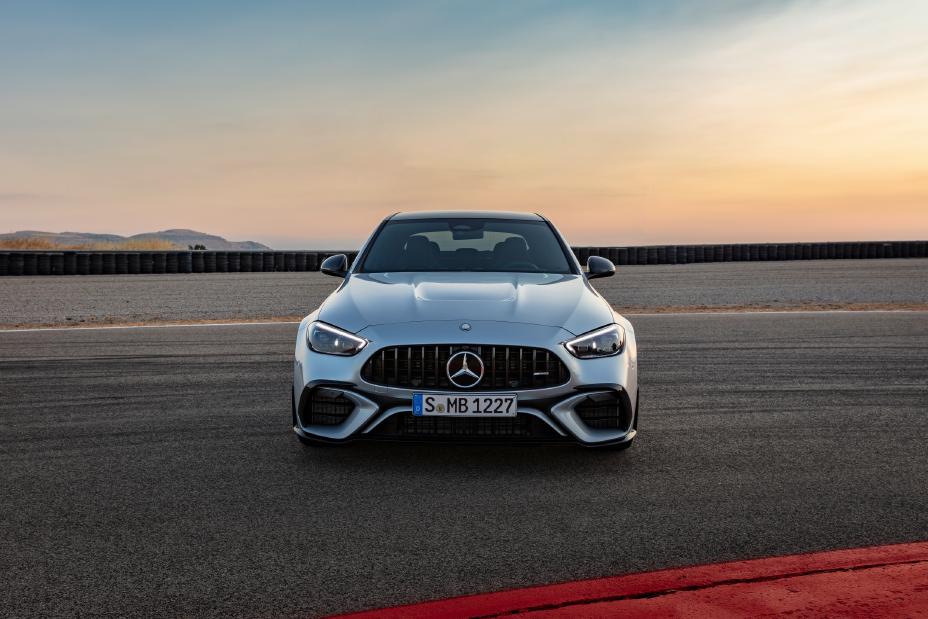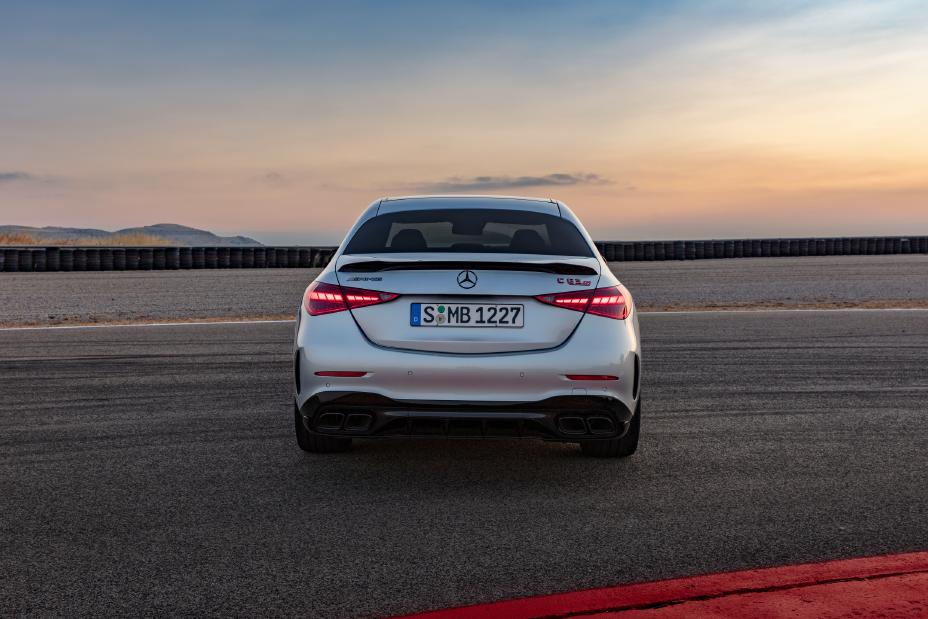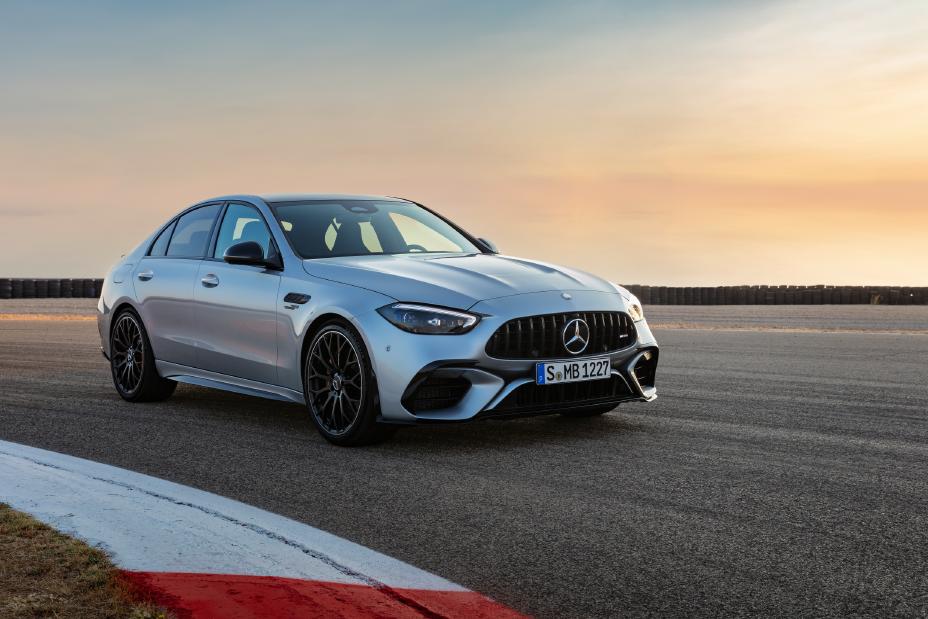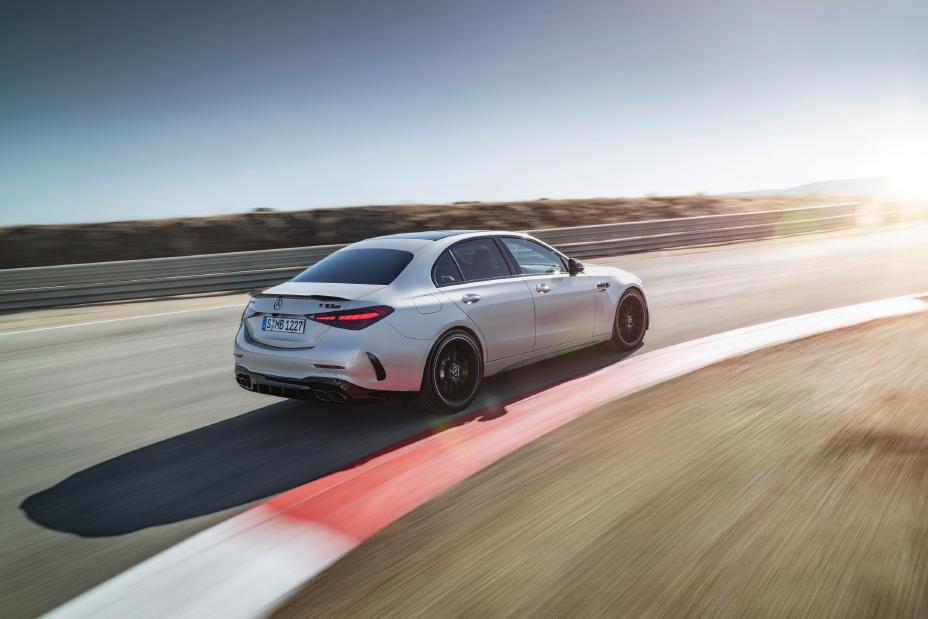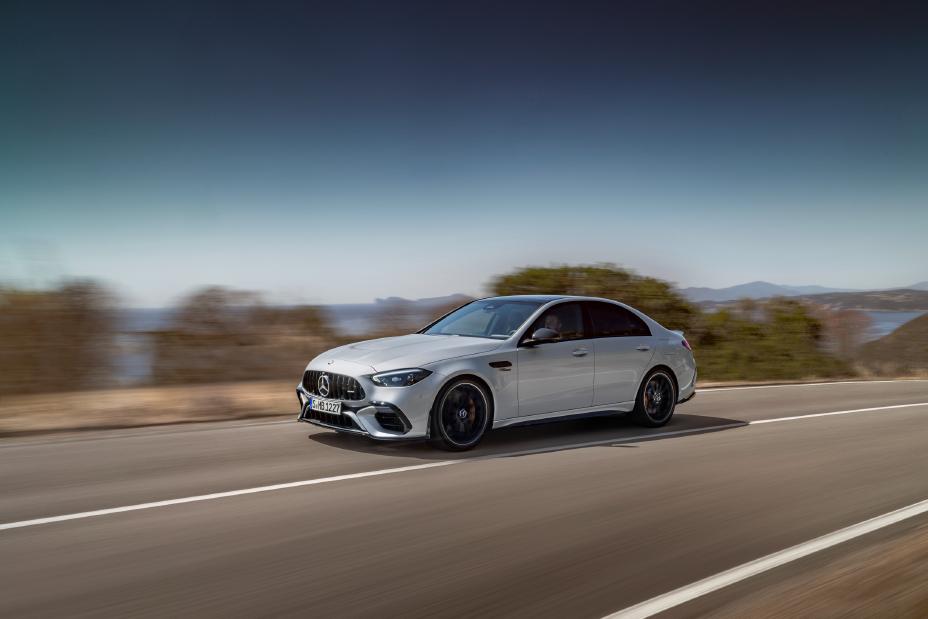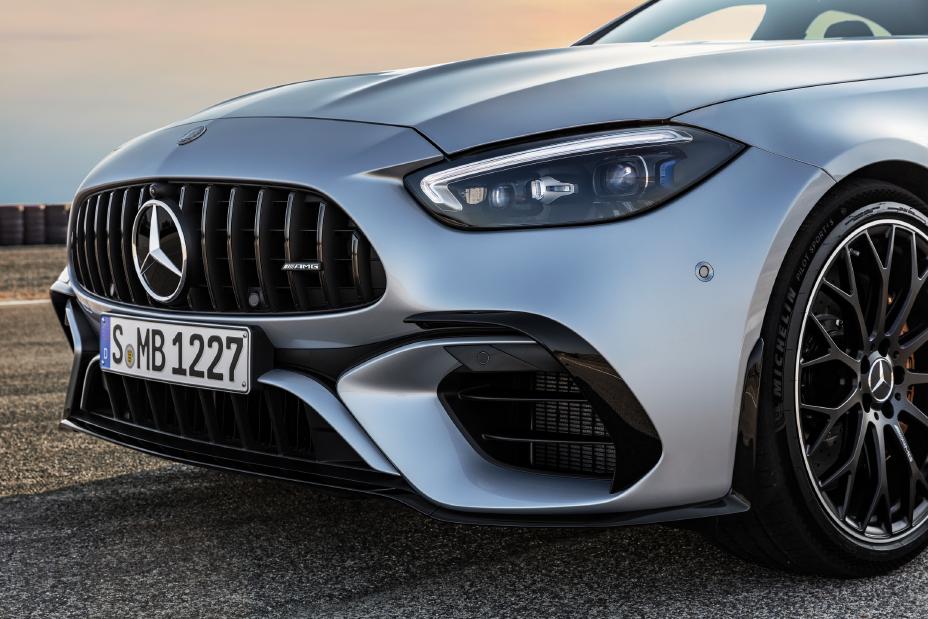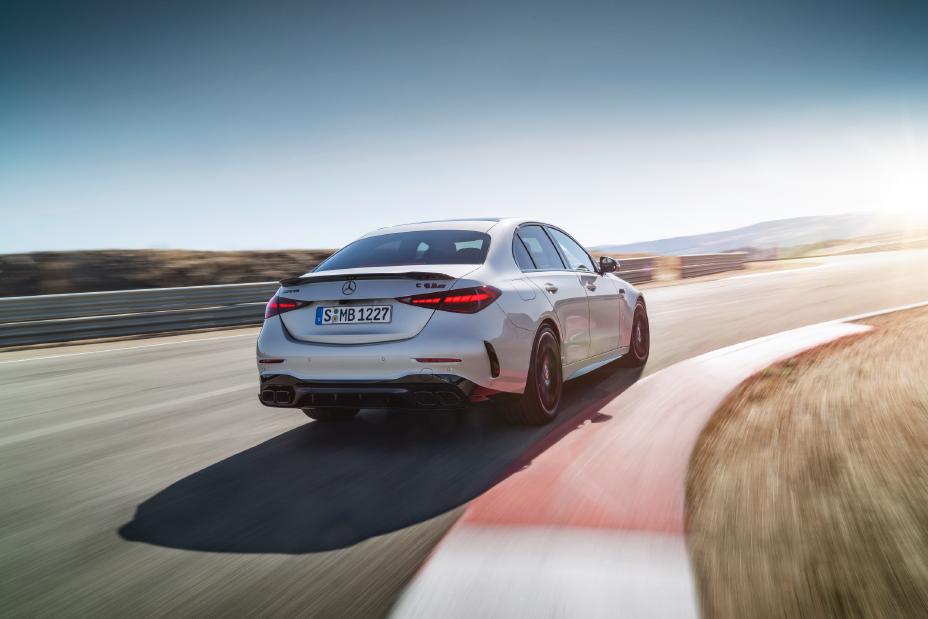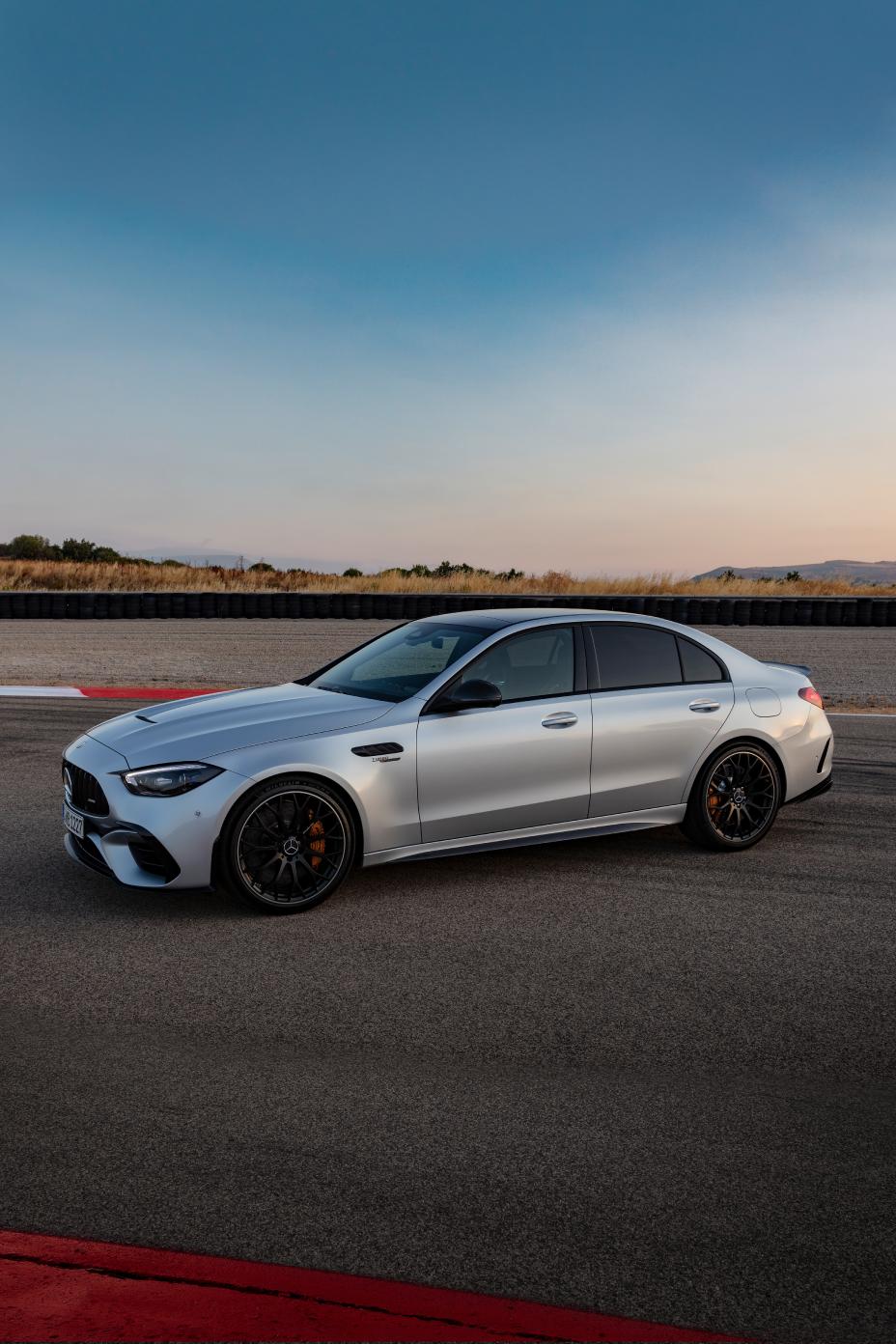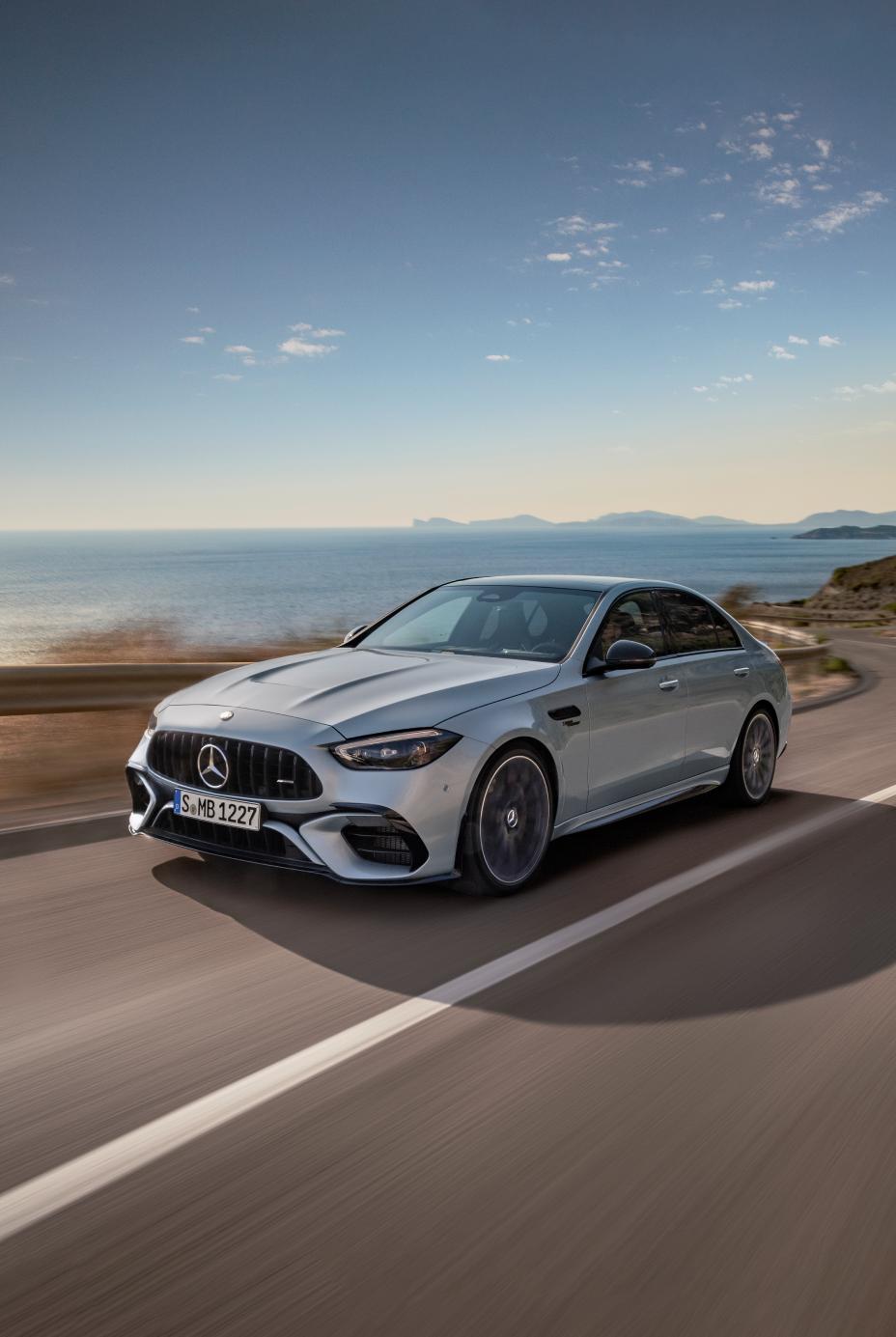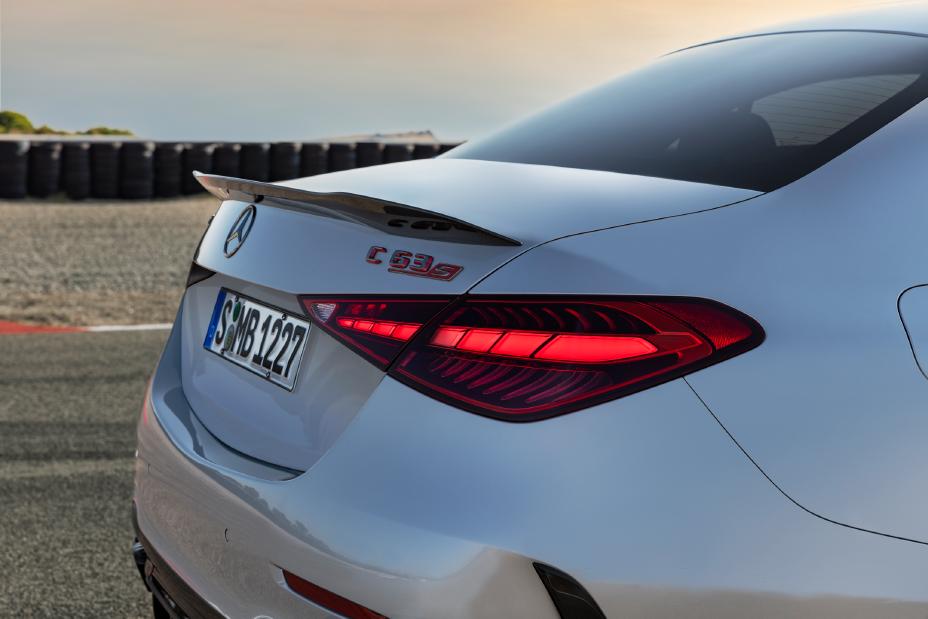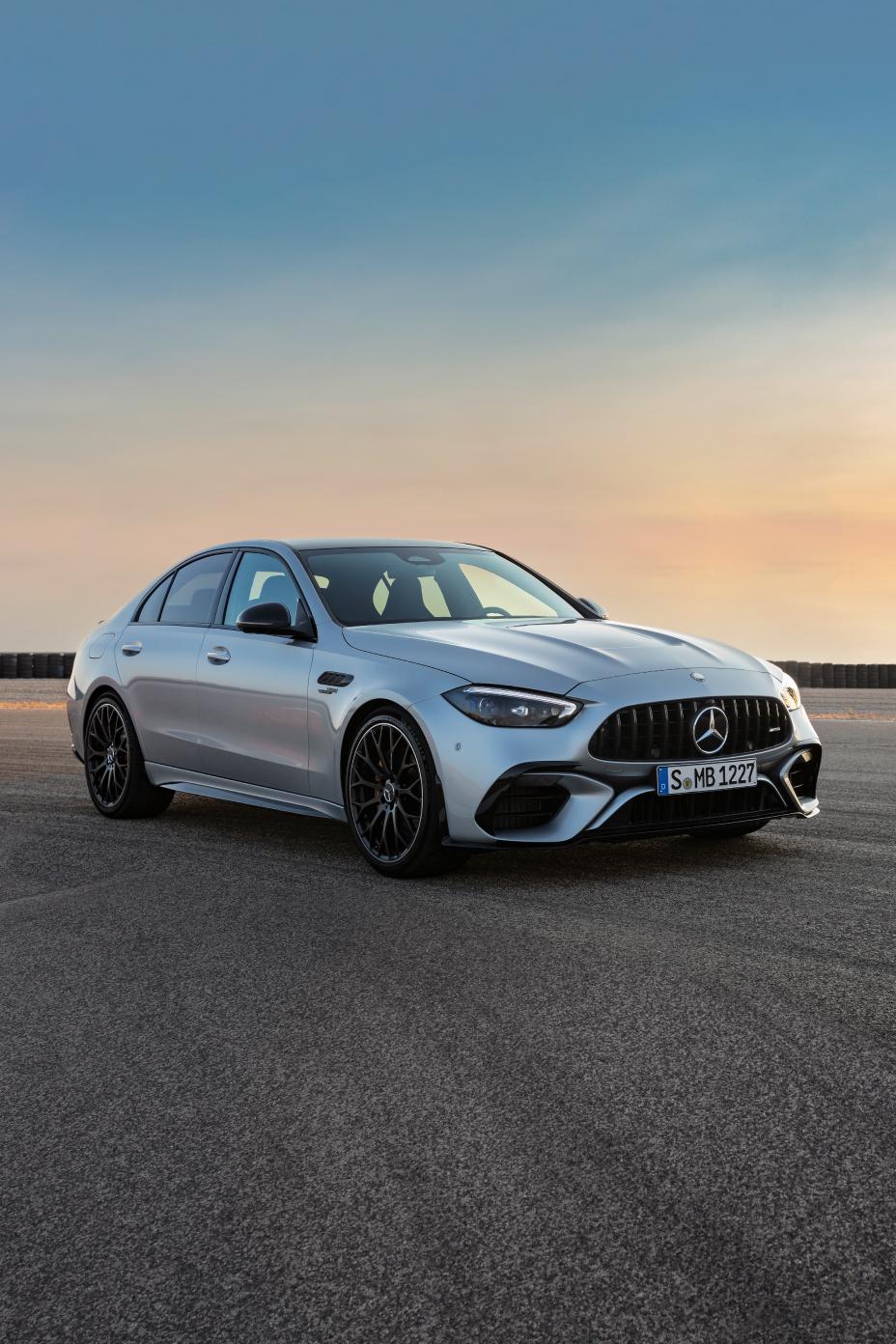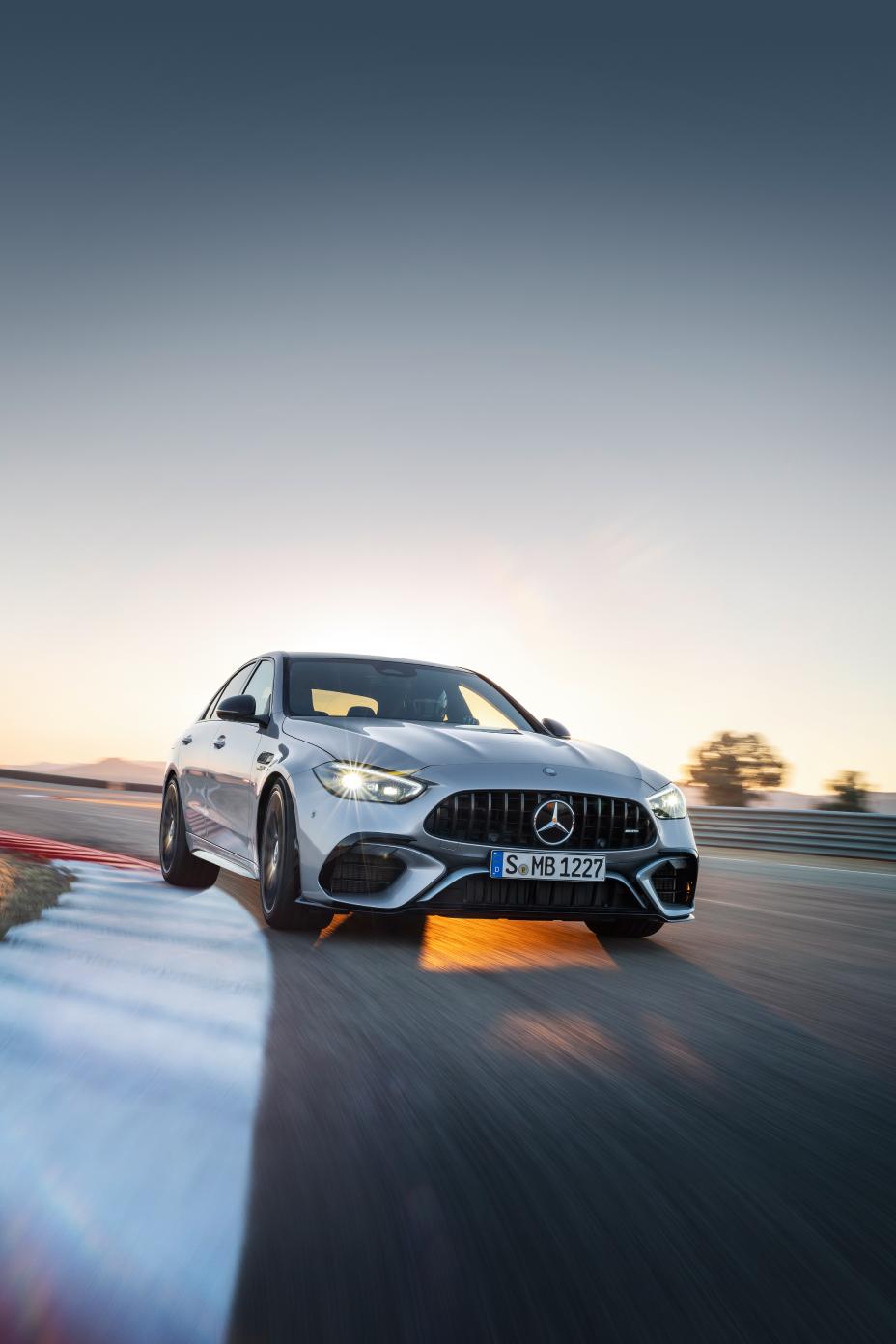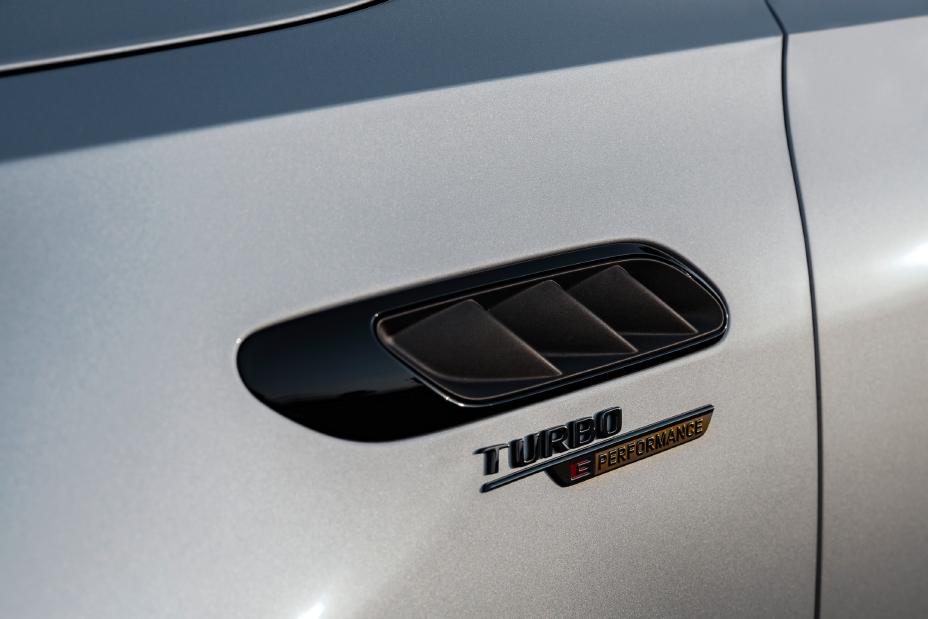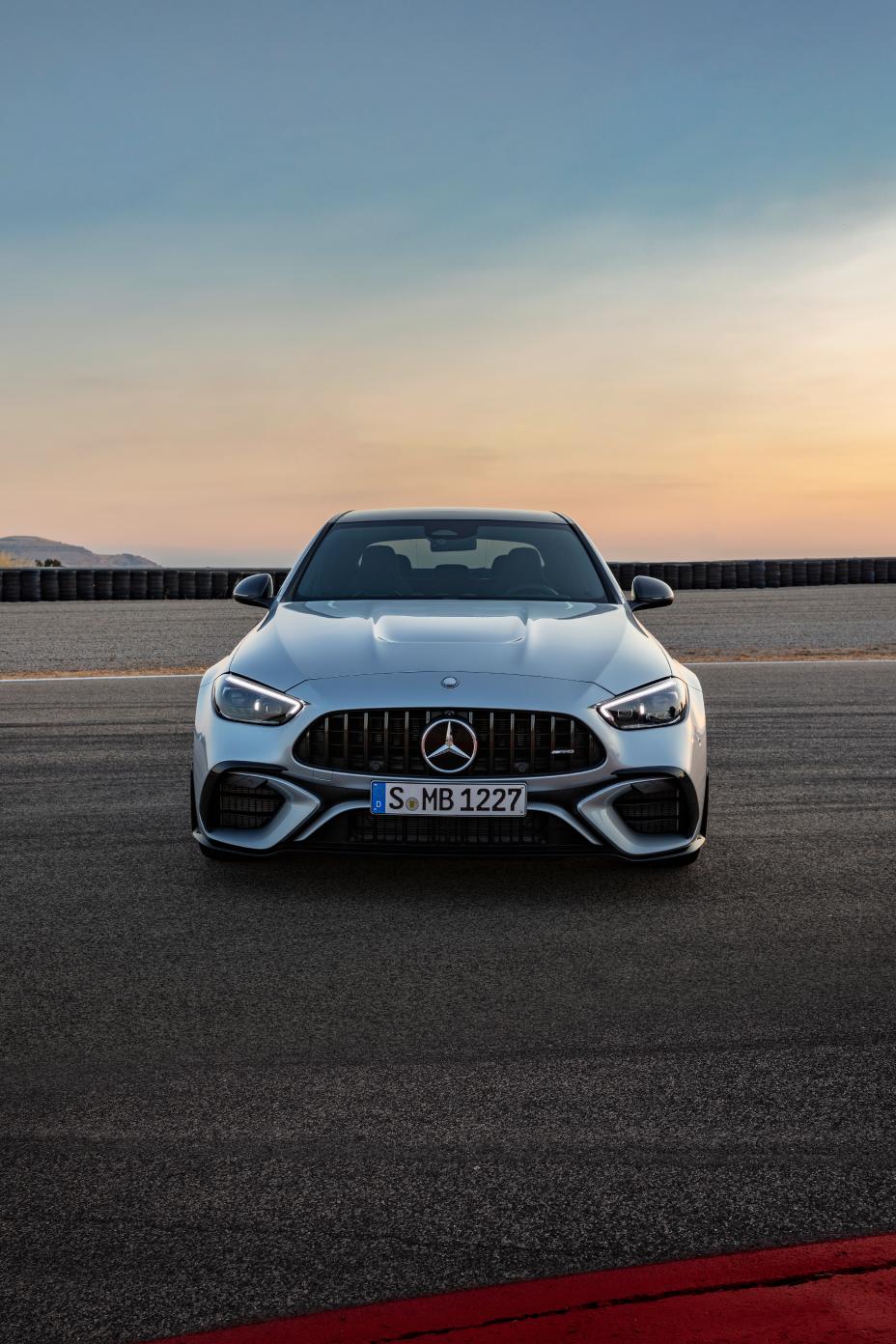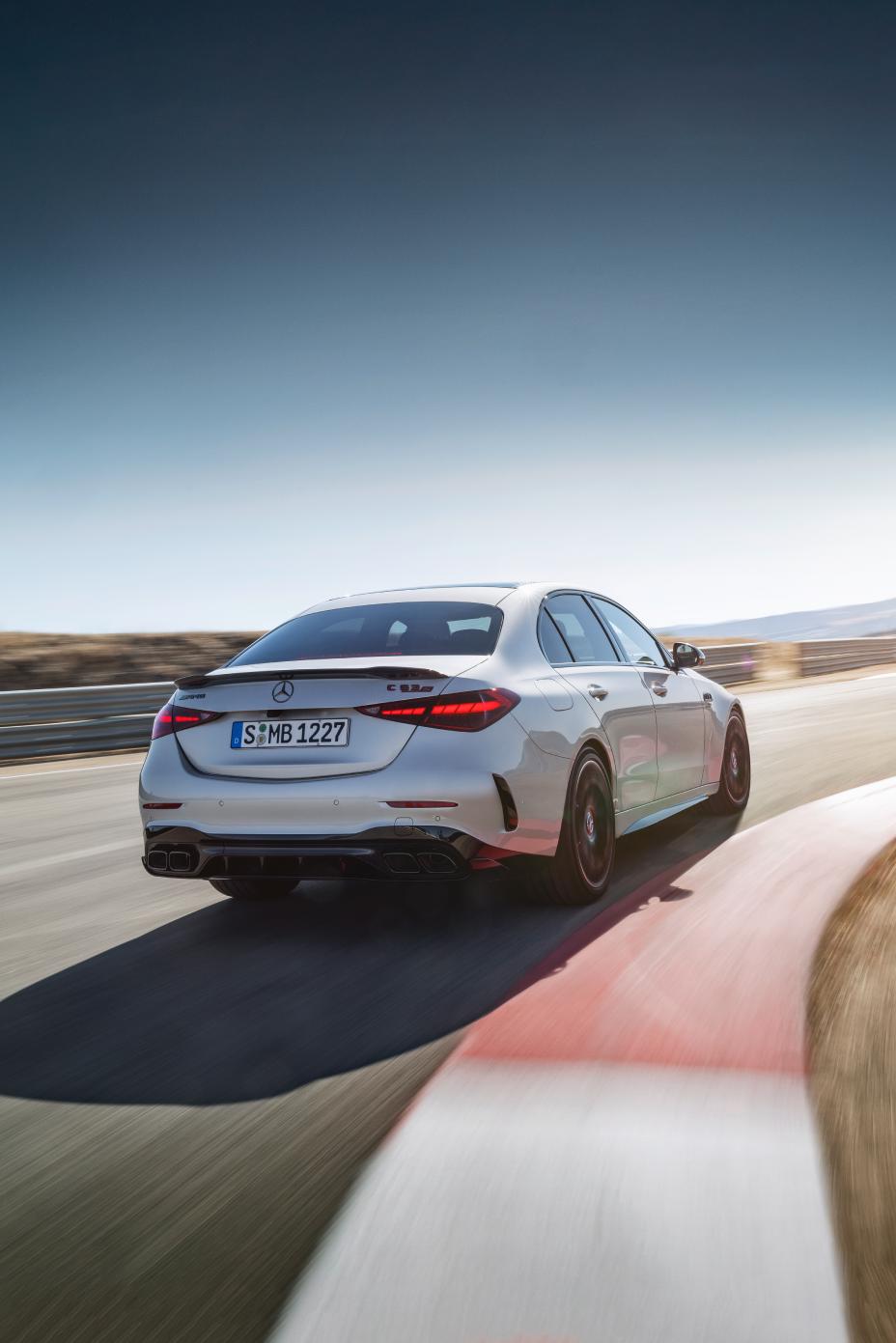 The 2024 Mercedes-AMG C 63 S E Performance is the first AMG to sport the all-new plug-in hybrid four-cylinder drivetrain. It has a combined output of 671 HP and 752 lb-ft of torque, an increase of 168 HP and 236 lb-ft of torque from the V8.
The hybrid is equipped with the new M139 2.0-liter turbocharged four-cylinder internal-combustion engine that outputs 469 HP and 402 lb-ft of torque, even without assistance from the hybrid drive system. Working with a 196 pound 6.1kWh liquid-cooling battery and 400-volt electrical architecture, the rear-mounted electric motor pushes 201 HP, either by itself or in tandem with the gas engine and employs the 4Matic+ system, an electronically-controlled limited-slip rear differential.
Power can be sent either to the rear wheels or back up to the front, enabling all-wheel drive, in hybrid, gas, or electric driving situations. Similar to other AMG models, the AWD system has a built-in drift mode. The C63 S E can hit 60 miles per hour in 3.3 seconds with a top speed of 174 mph on the optional AMG Driver's package.
The 2024 Mercedes-AMG C 63 S E Performance also features audio tuning tricks, including an exhaust sensor that detects noise pressure that it enhances through the stereo speakers. Mercedes notes that the sound isn't synthesized or altered, merely amplified.
The chassis also gets improvements through steel spring suspensions paired with electronically adjustable shocks, four-wheel steering, front six-piston caliper steel brakes, and single-piston rear units. The 19-inch wheels come standard, though 20-inch wheels are an available option.
With the redesigned front, the vehicle gets a new hood vent, side skirts, diffuser equipped rear bumper, and a rear spoiler. The interior gets AMG-specific trim and sport seats, with other seat options available. New display readouts that include the car's hybrid functions are included.
Mercedes has yet to release pricing or availability for the C 63 S E Performance, though it is expected to arrive sometime in 2023.