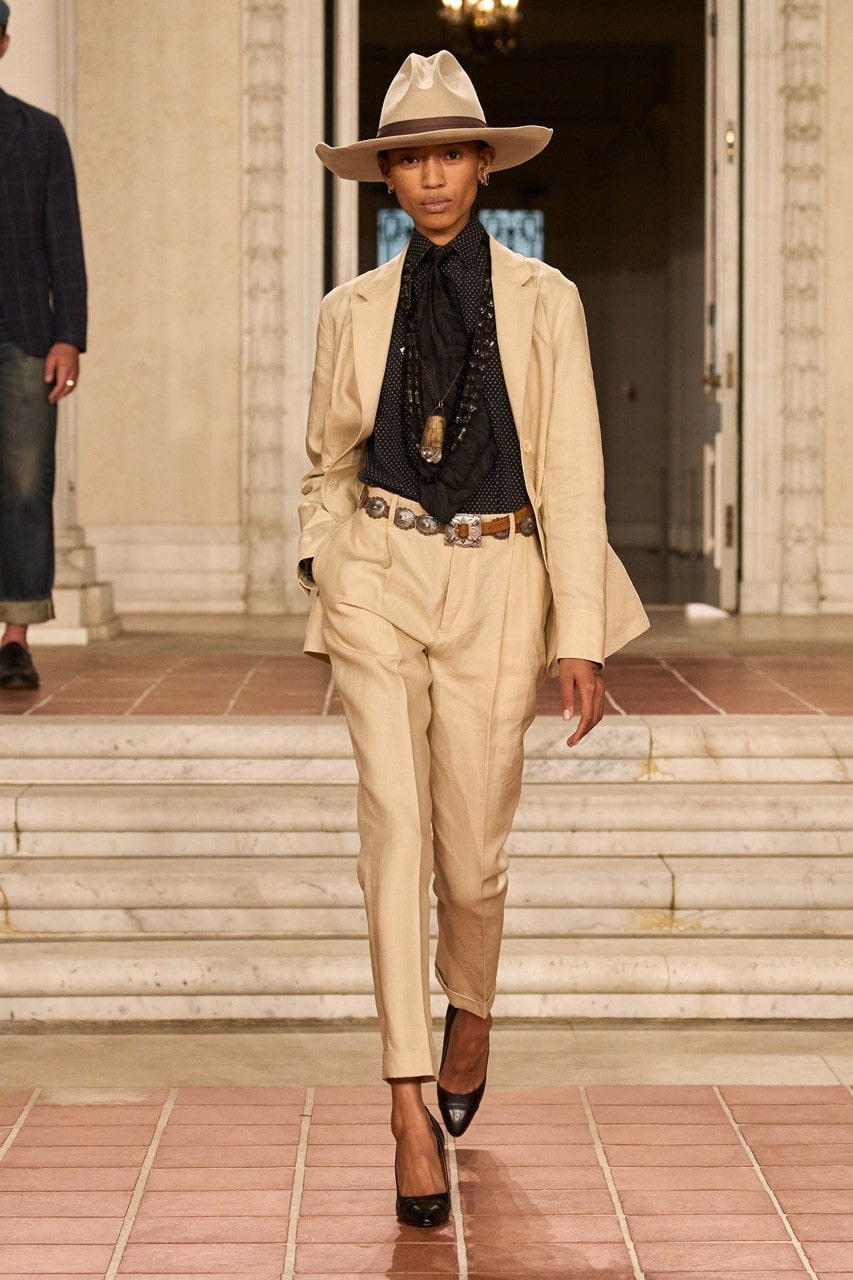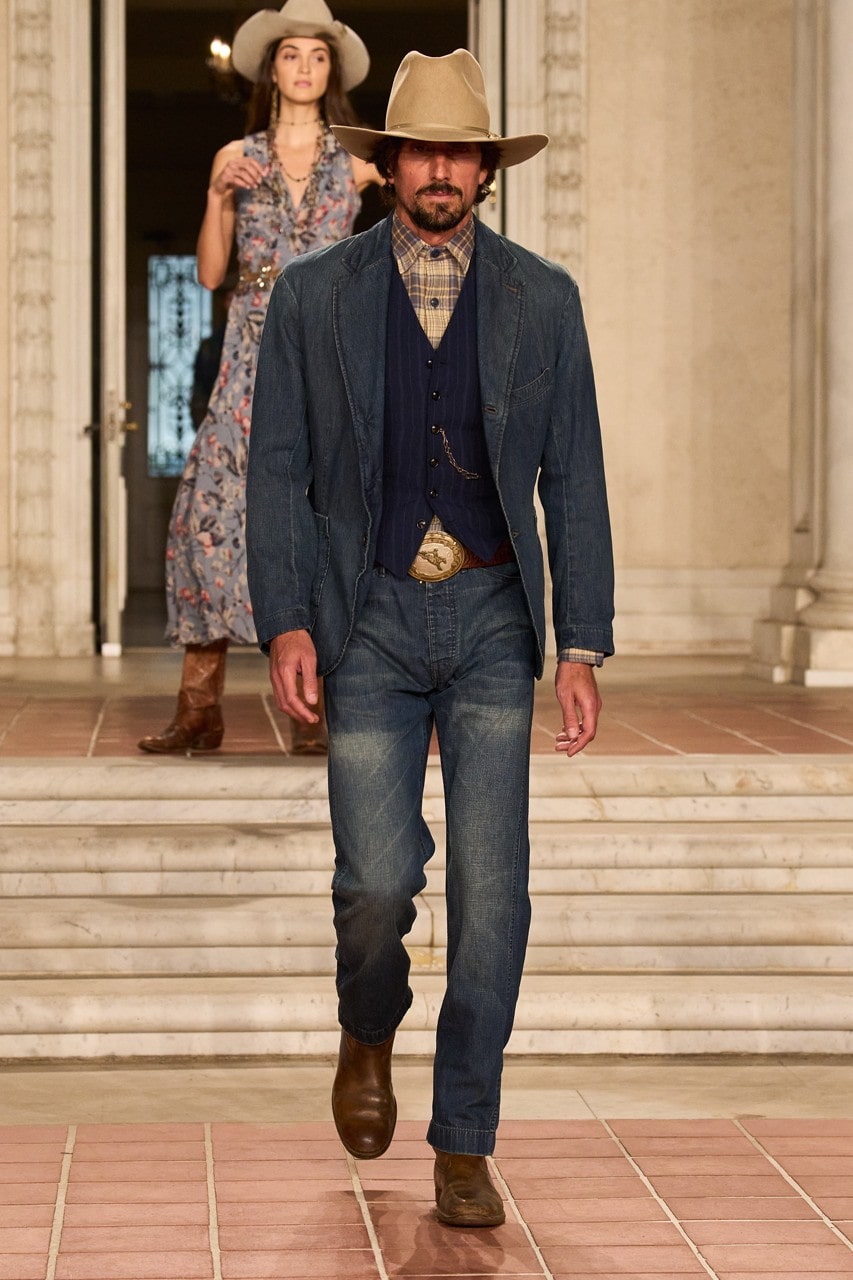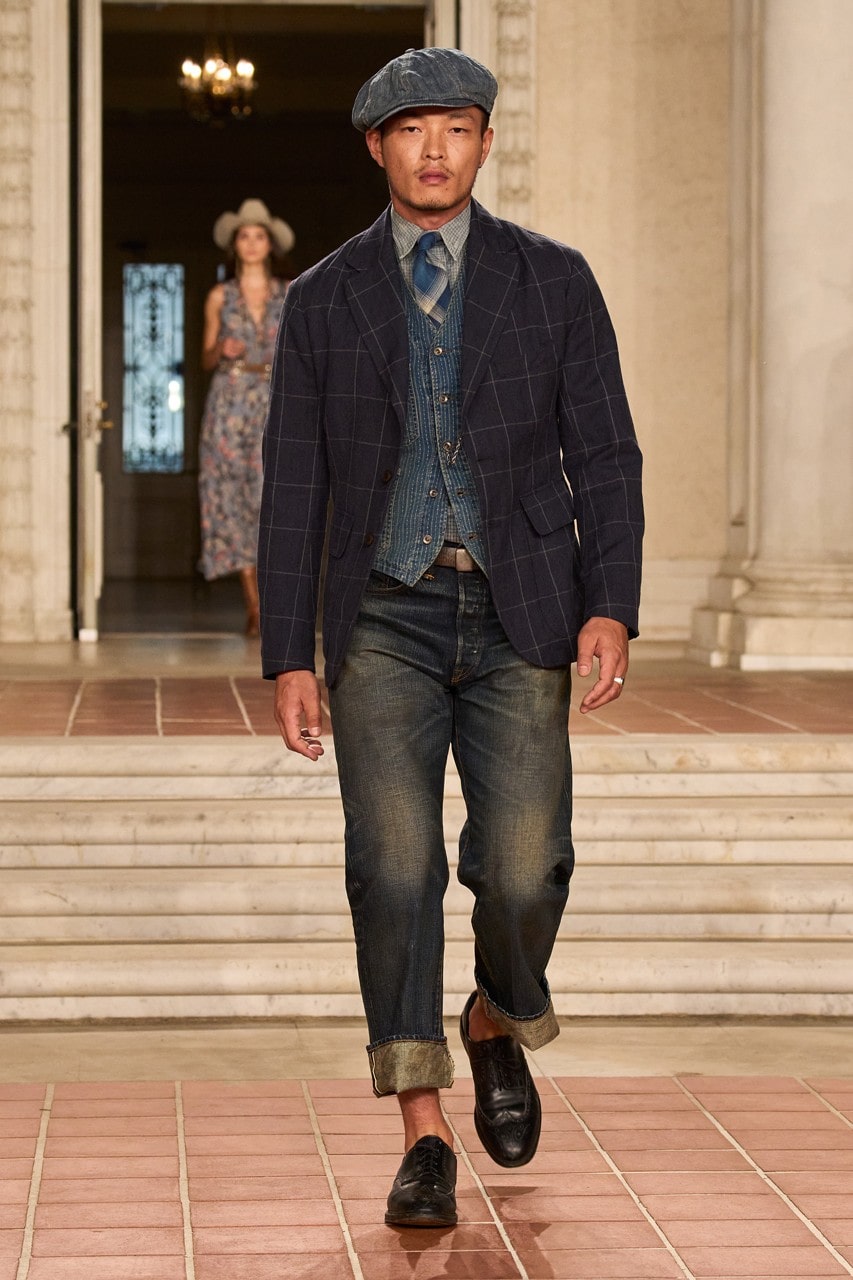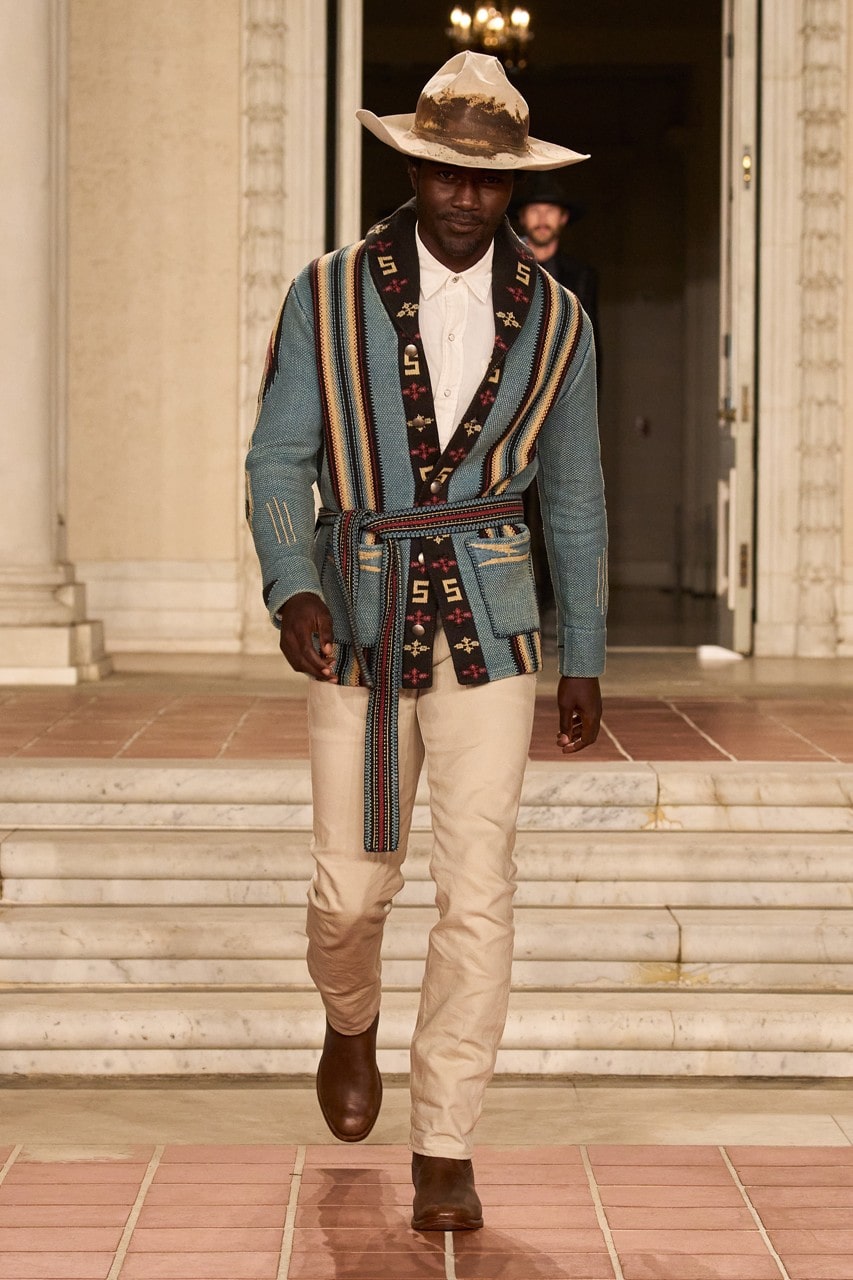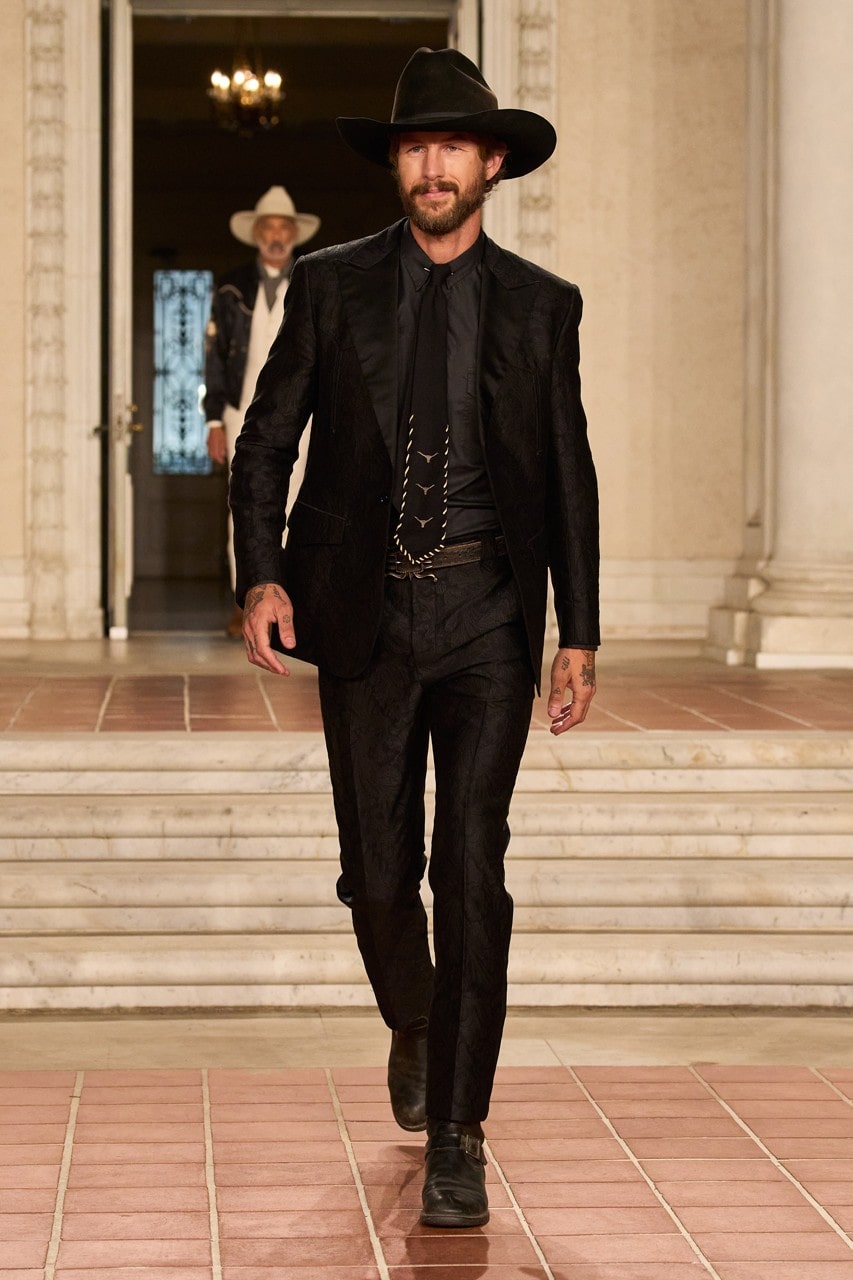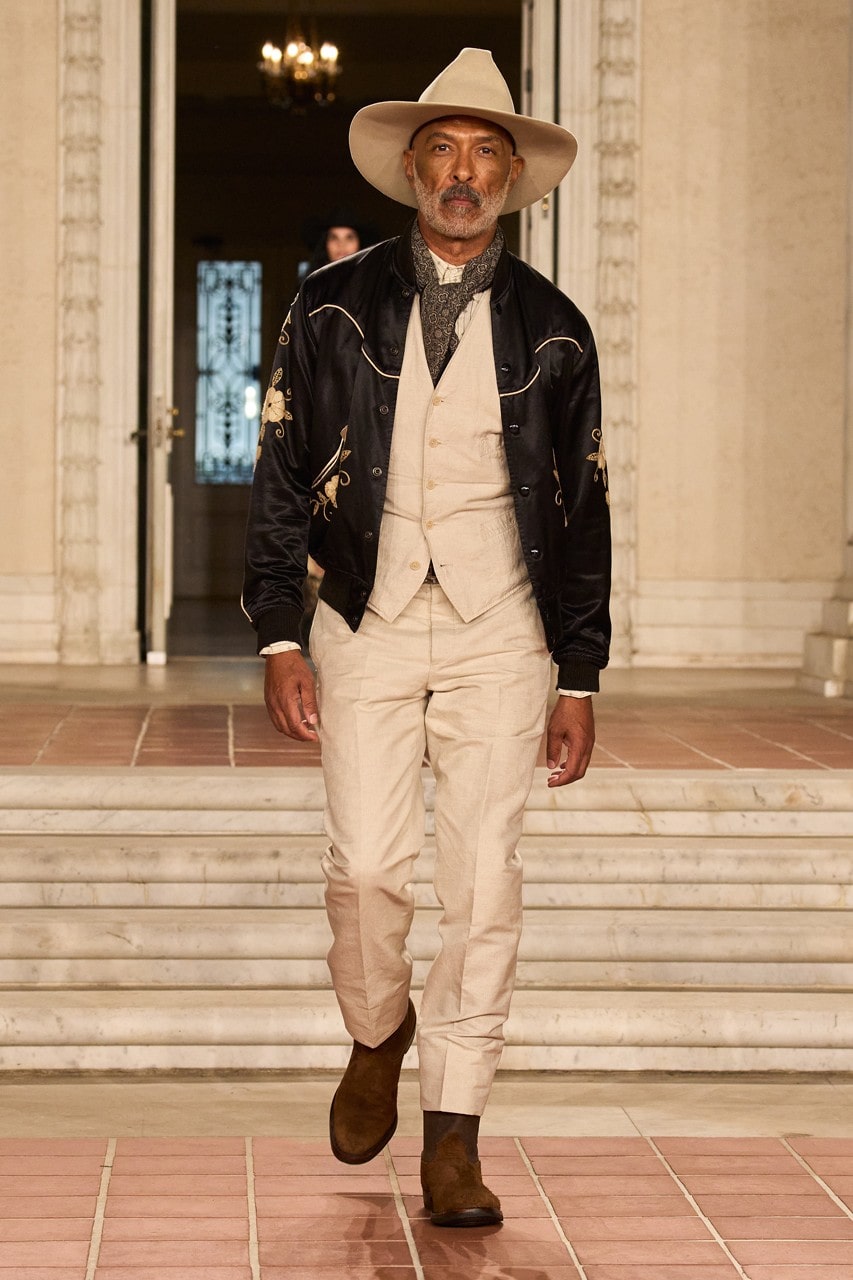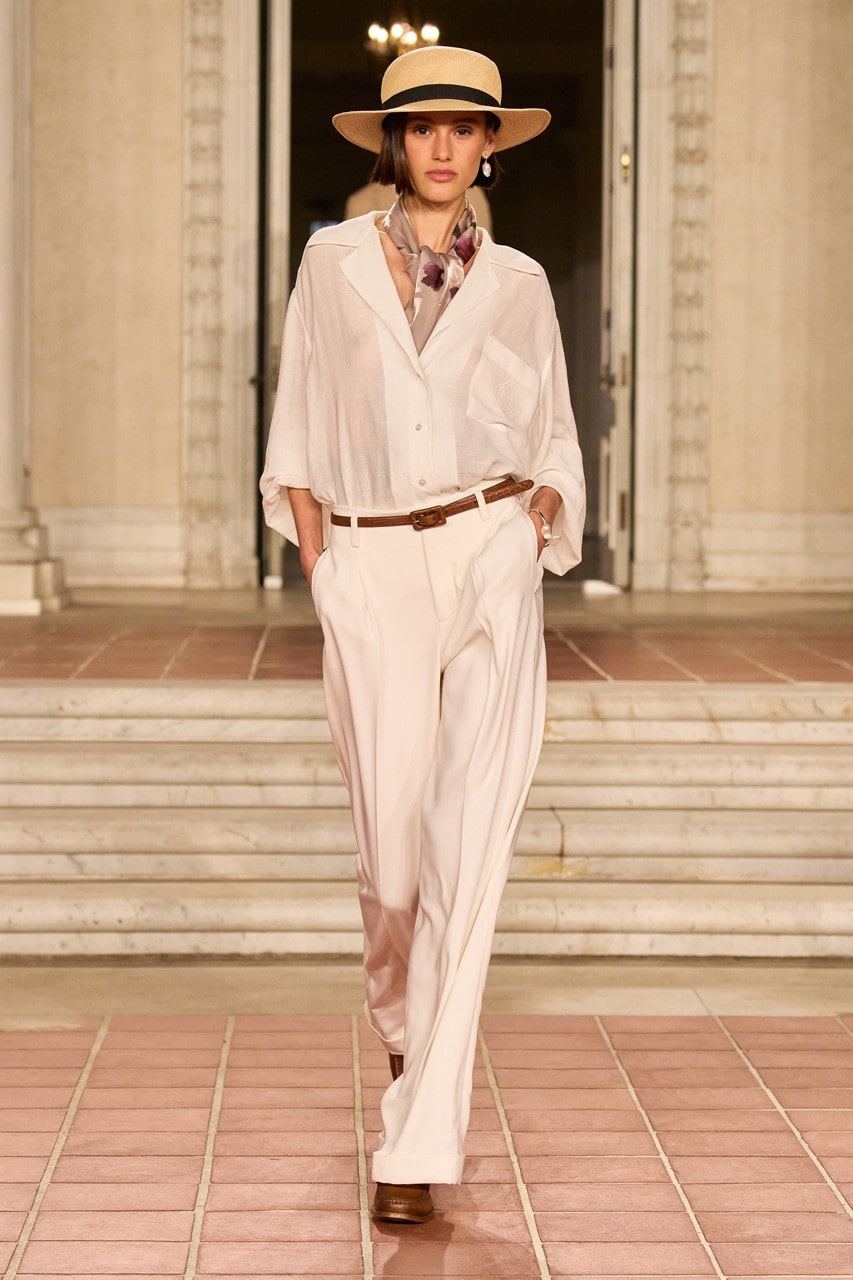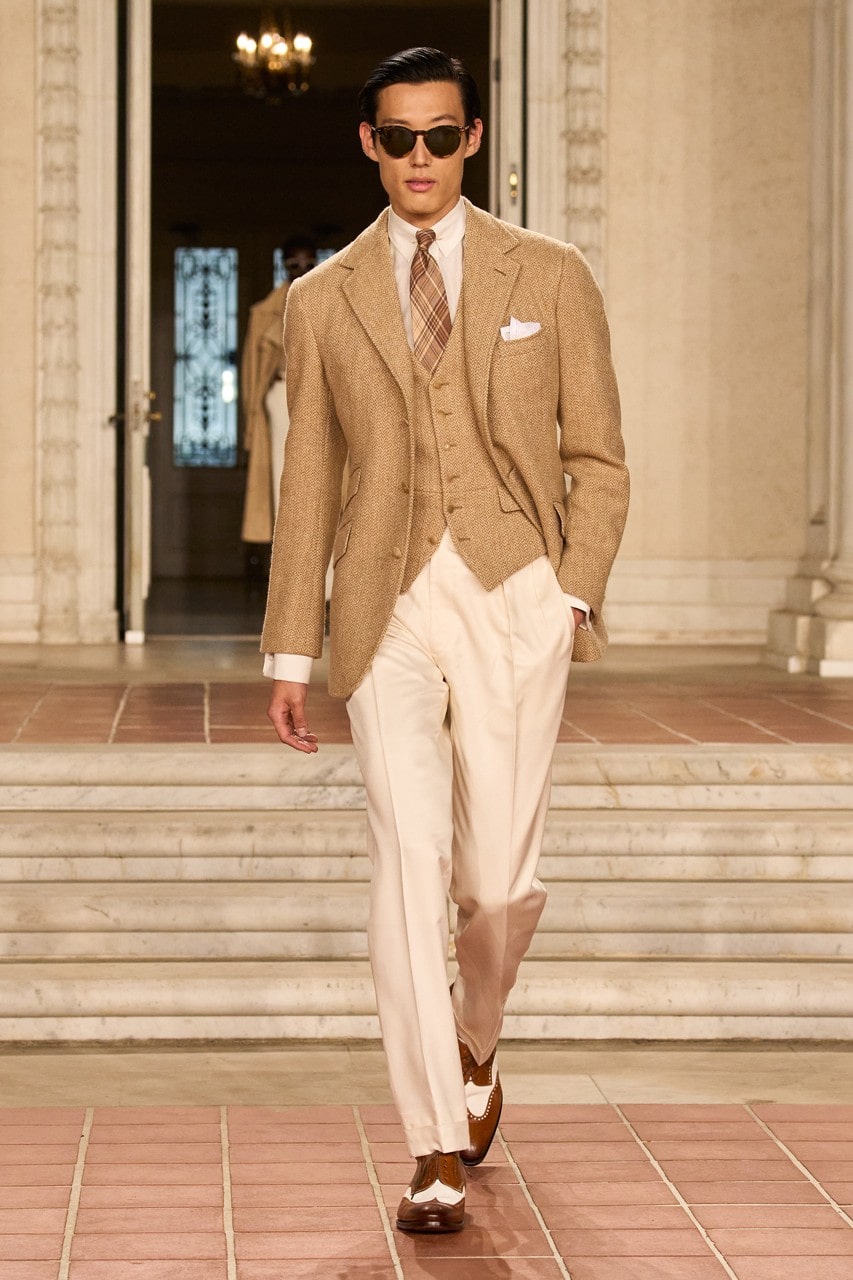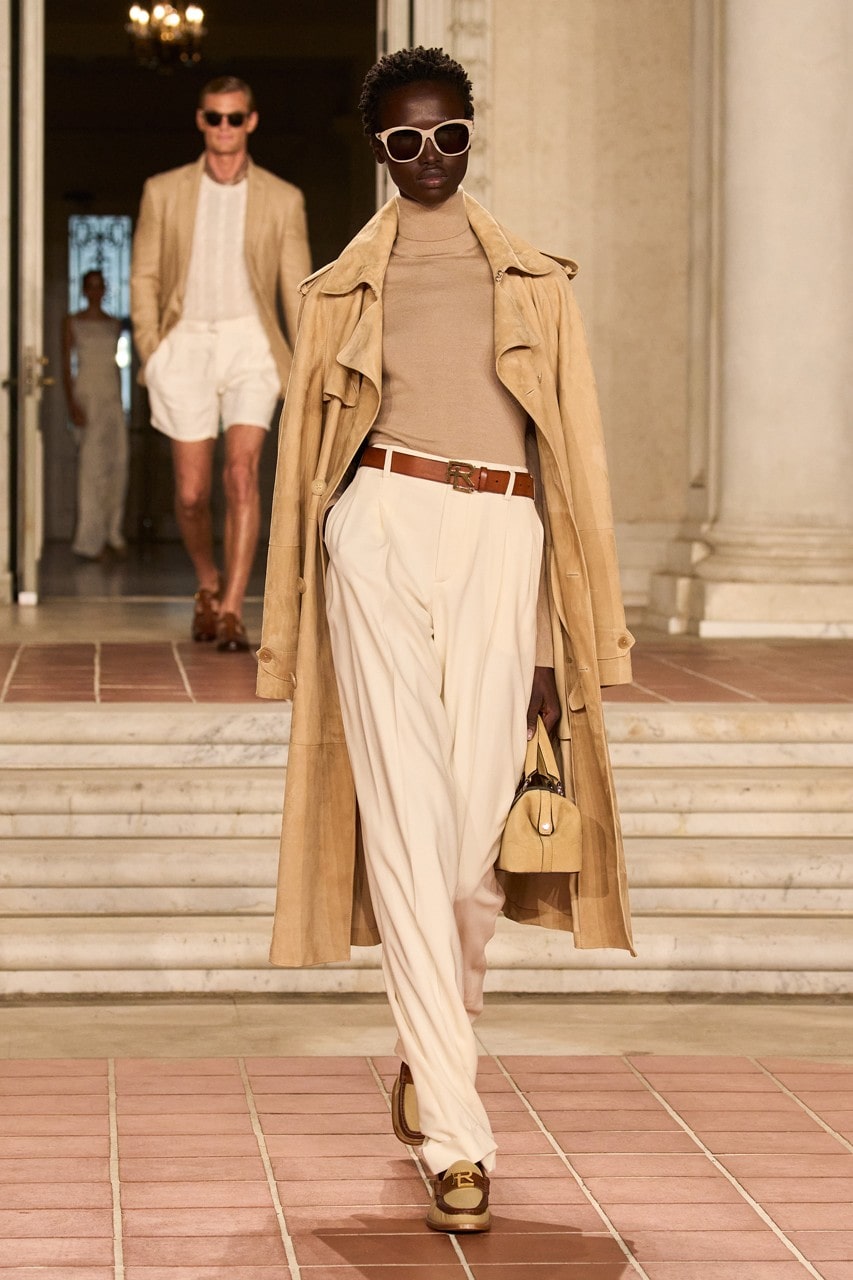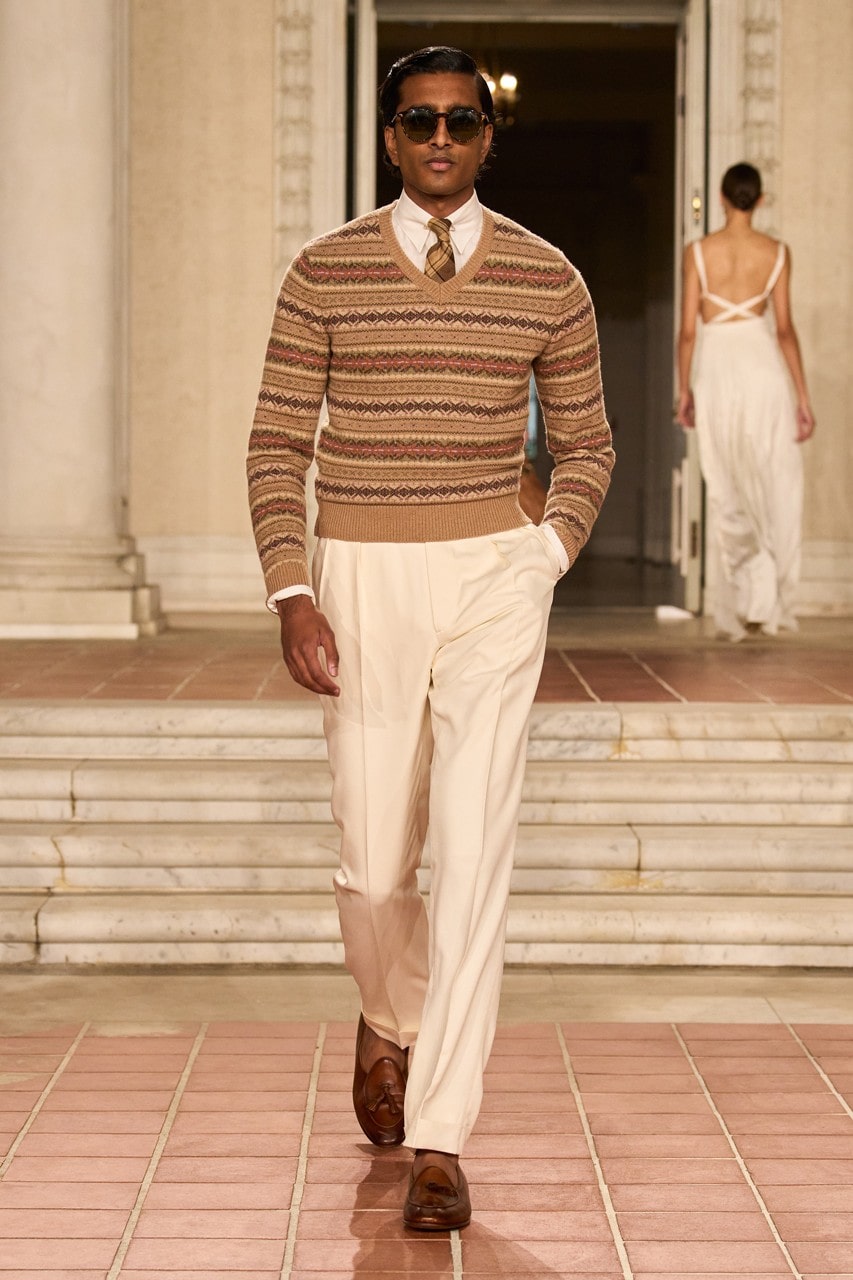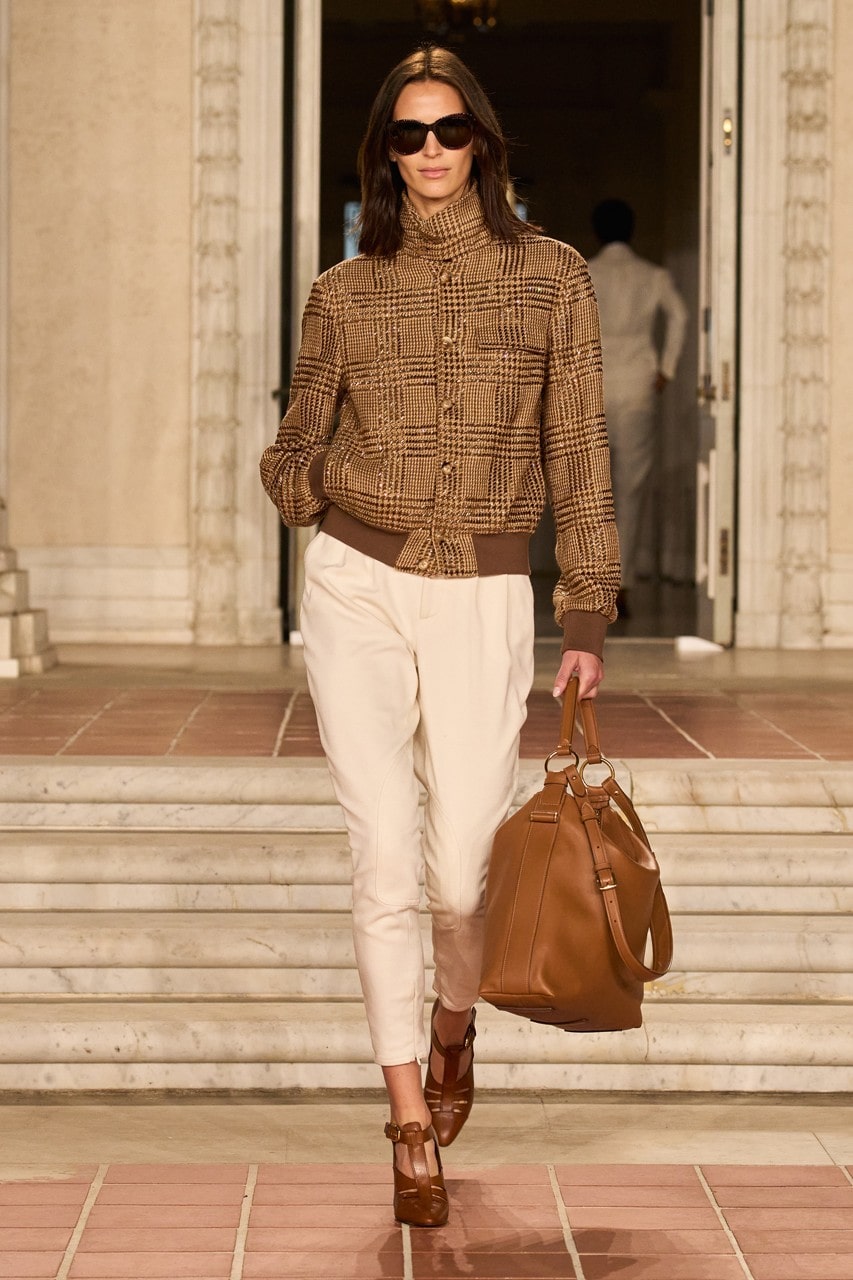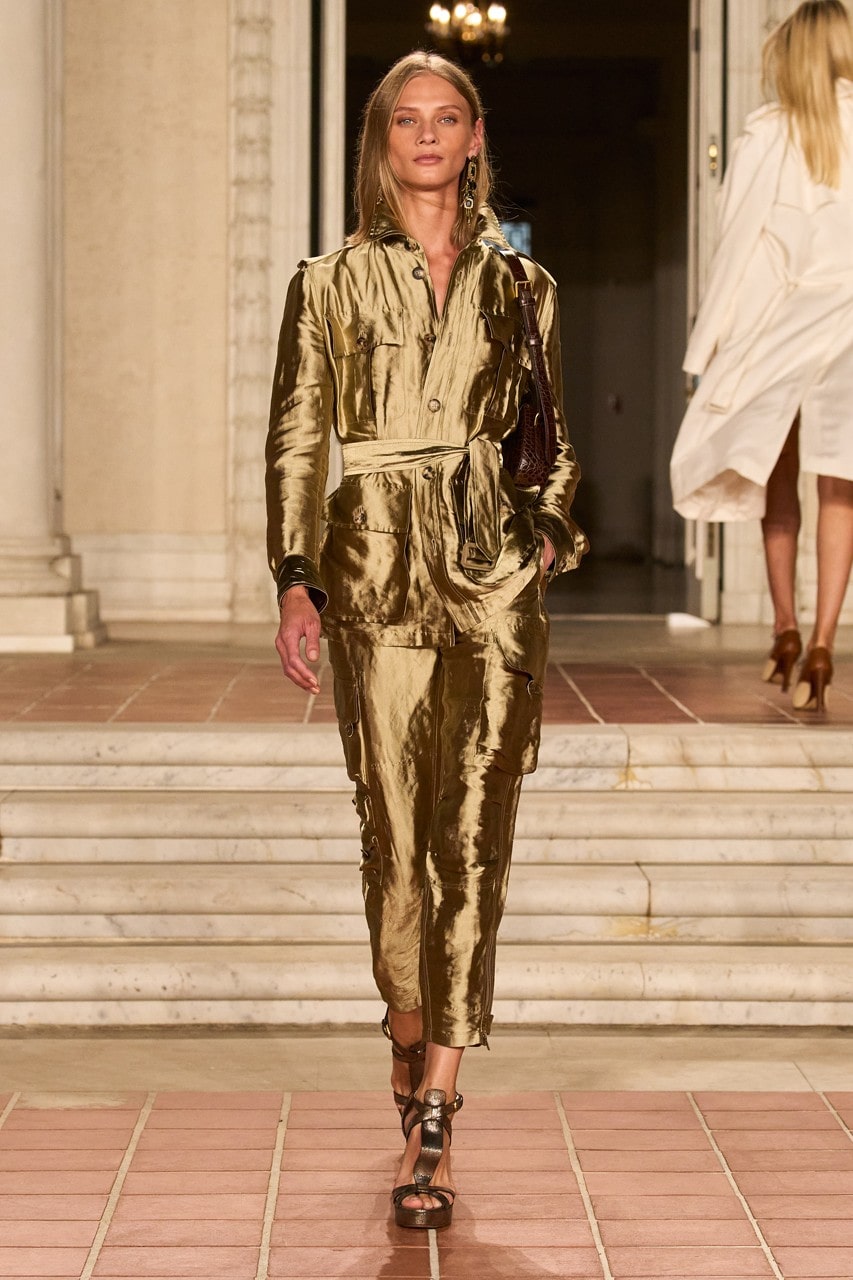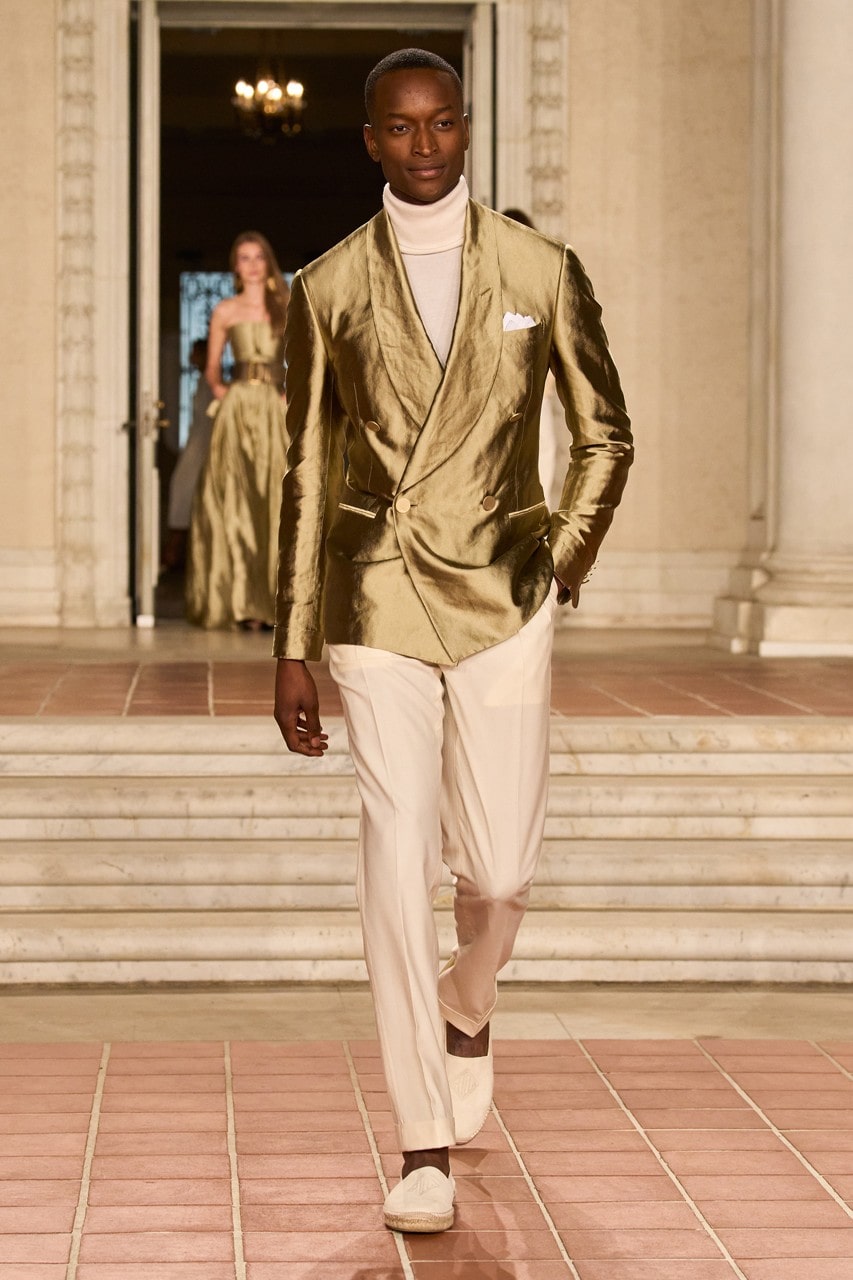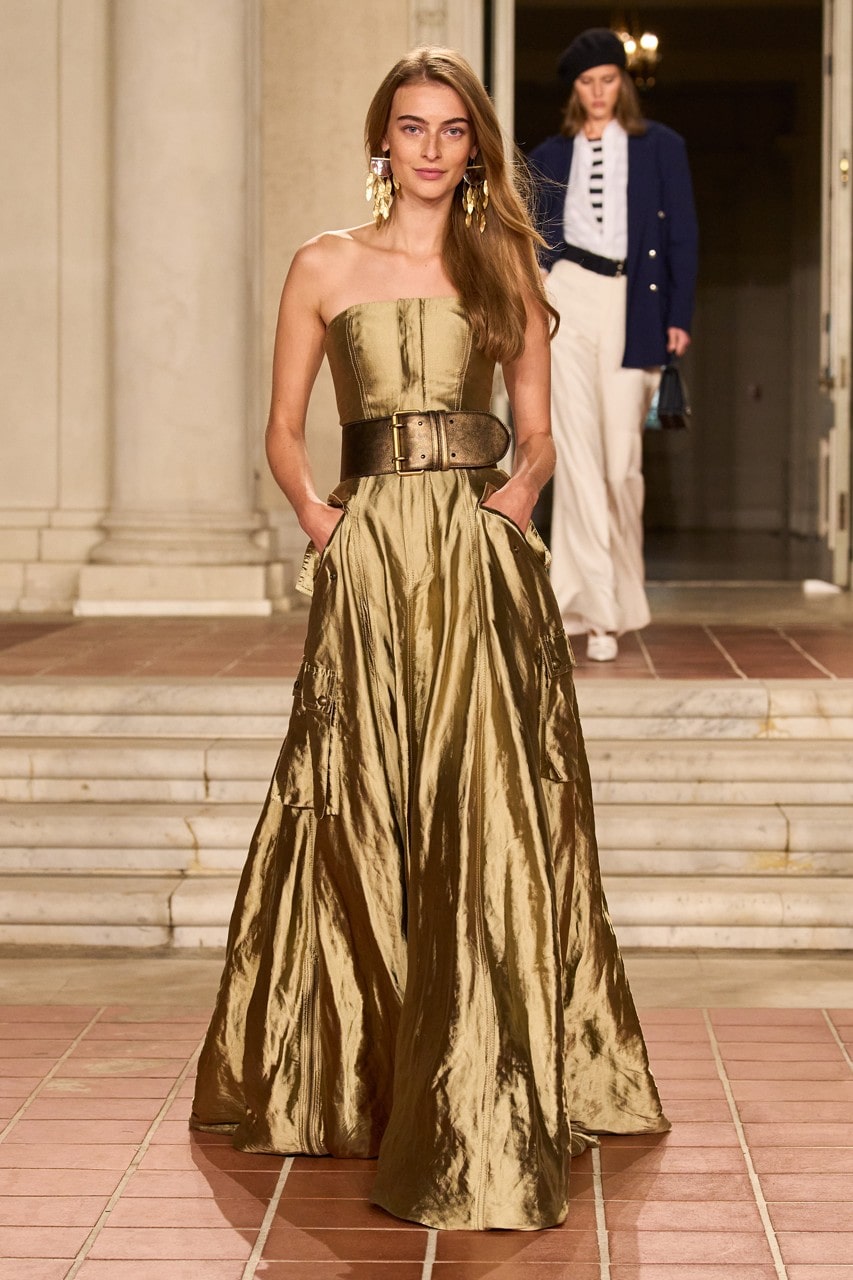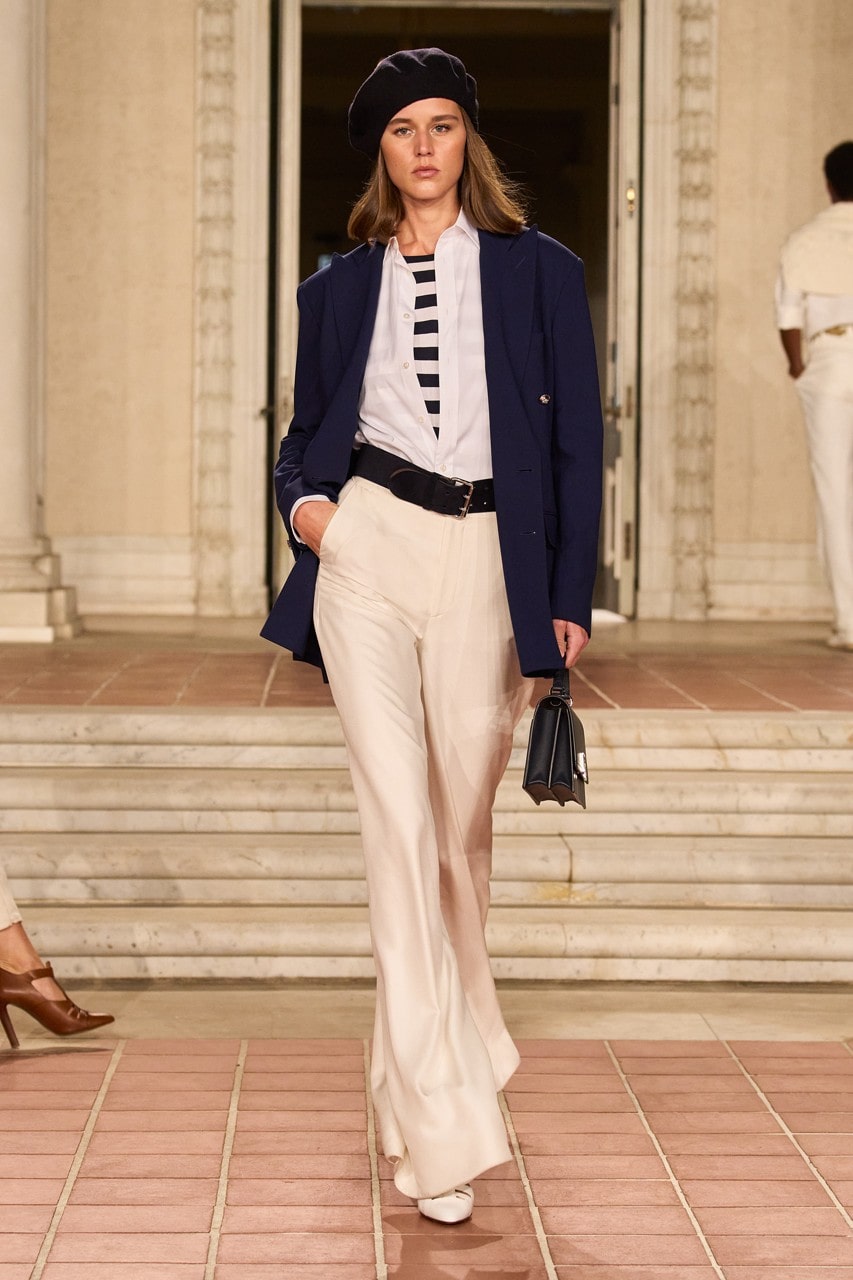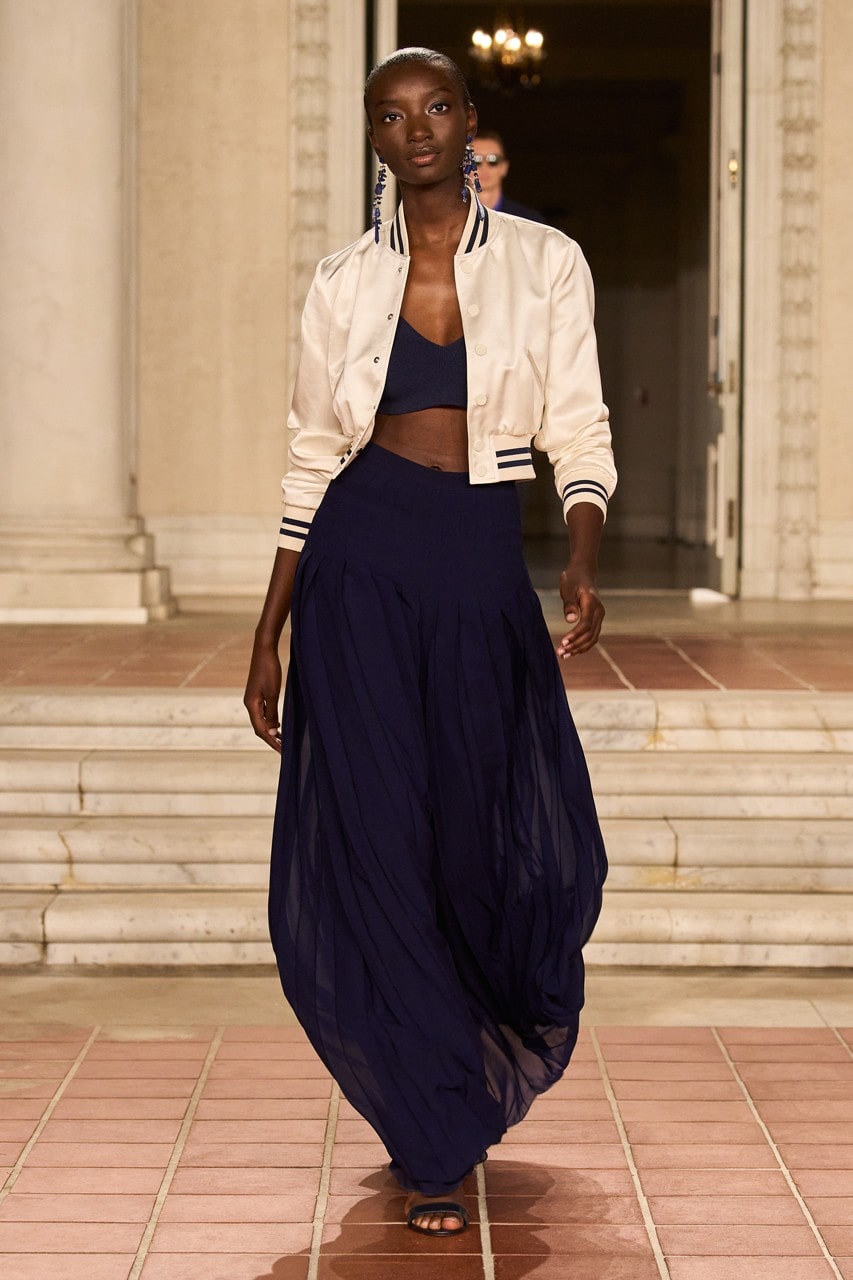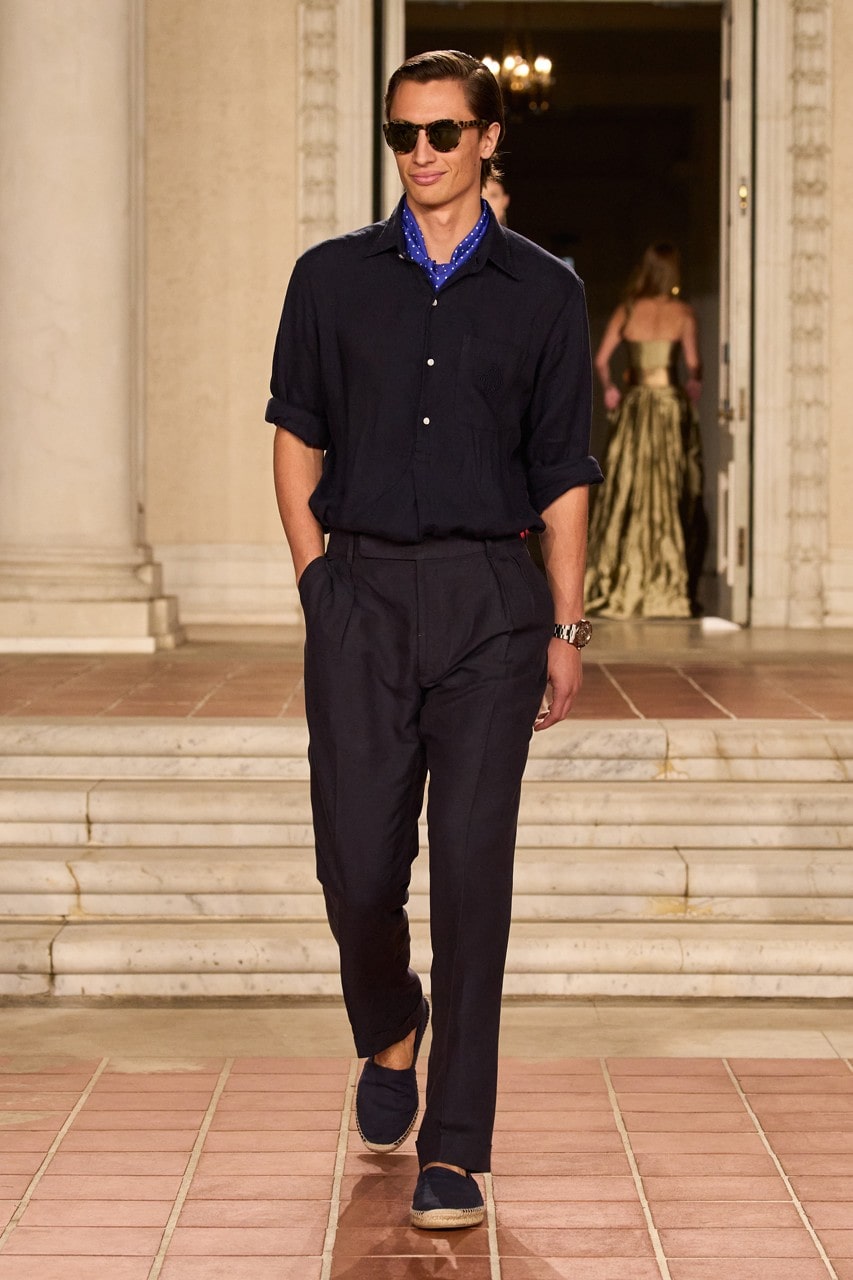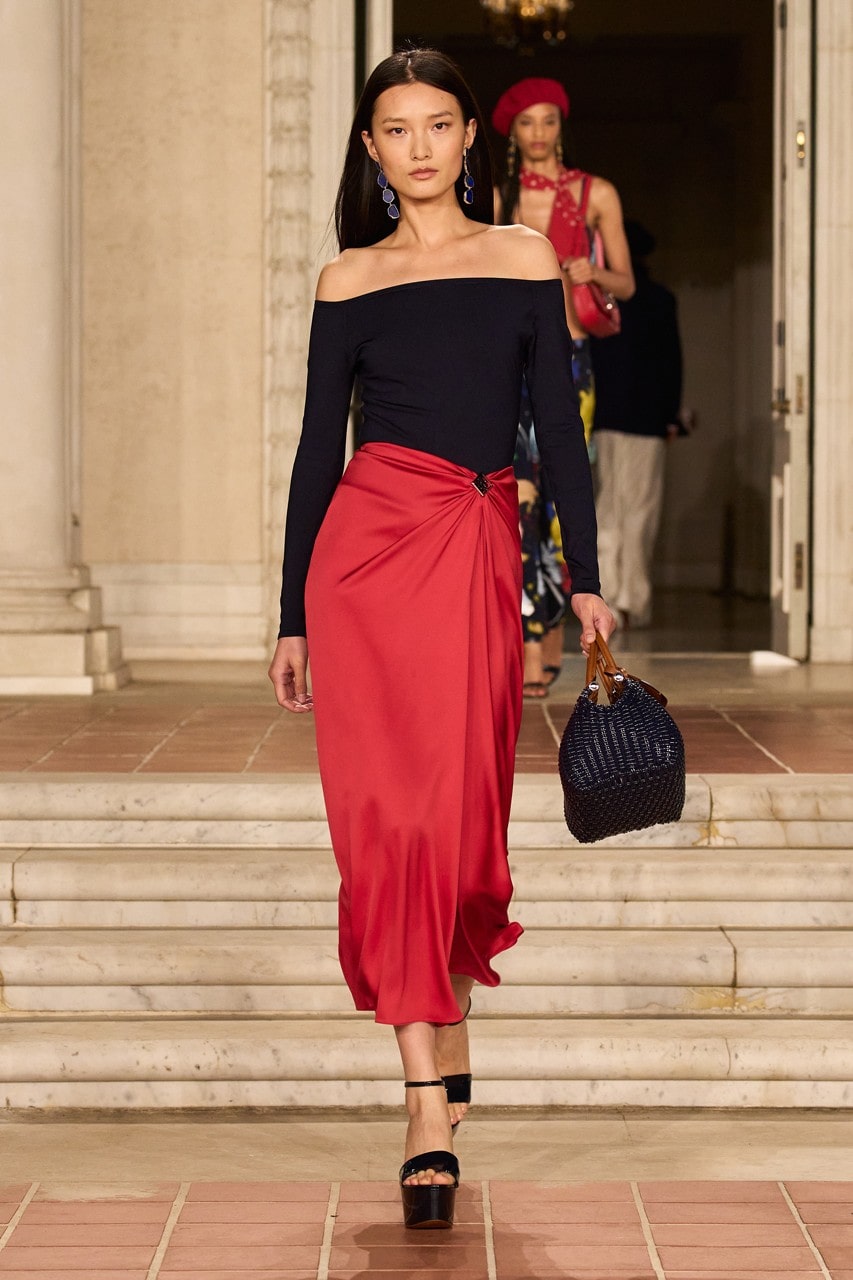 The World of Ralph Lauren's Spring/Summer 2023 collections were unveiled this year in San Marino California. The show entitled "California Dreaming" took place at the Huntington Library, Art Museum, and Botanical Gardens, where a grand marble and stone courtyard served as the runway's backdrop.
The show showed collections from each of the fashion house's eclectic brands, including Double RL, Purple Label, Polo, and Ralph Lauren's eponymous collection for men, women, and children, all inspired by the West Coast's beauty, heritage, and glamour.
Millinery was the accessory of the season with knitted hats, wide-brimmed straw boaters, oversized suede cowboy hats, and denim biker caps. There was something in every collection.
Opening with Ralph Lauren's Double RL brand, the collection showcased a mix of textured denim and aged leather, cotton, and indigo, all realized in suits, cowboy boots, chunky knit cardigans, and short aviator-style jackets with patches.
The brand's Purple Label luxury collection was up next, featuring single-breasted and double-breasted tailored dinner jackets, front-pleated trousers, prairie dresses, button-down shirts, and velvet slip-on shoes in tonal shades of gold, tan, white, and neutrals. Cashmere sharp blazers paired with smoking shoes and soft suiting in classic navy blue, red, and white palettes followed.
The Polo line was presented in a colorful palette for men, women, and kids that featured its iconic Polo shirts, chinos, madras print shorts, technical jackets, tie-dye sweatshirts and bucket hats, puffer vests, jumpsuits, Polo vests, sneakers and hiking boots, backpacks and hoodies.
The Ralph Lauren collection closed the show with knitwear, tailored separates, and gala-appropriate silk taffeta gowns and ball skirts in jewel tones.
Swipe through the lookbook to take a closer look at the fits.