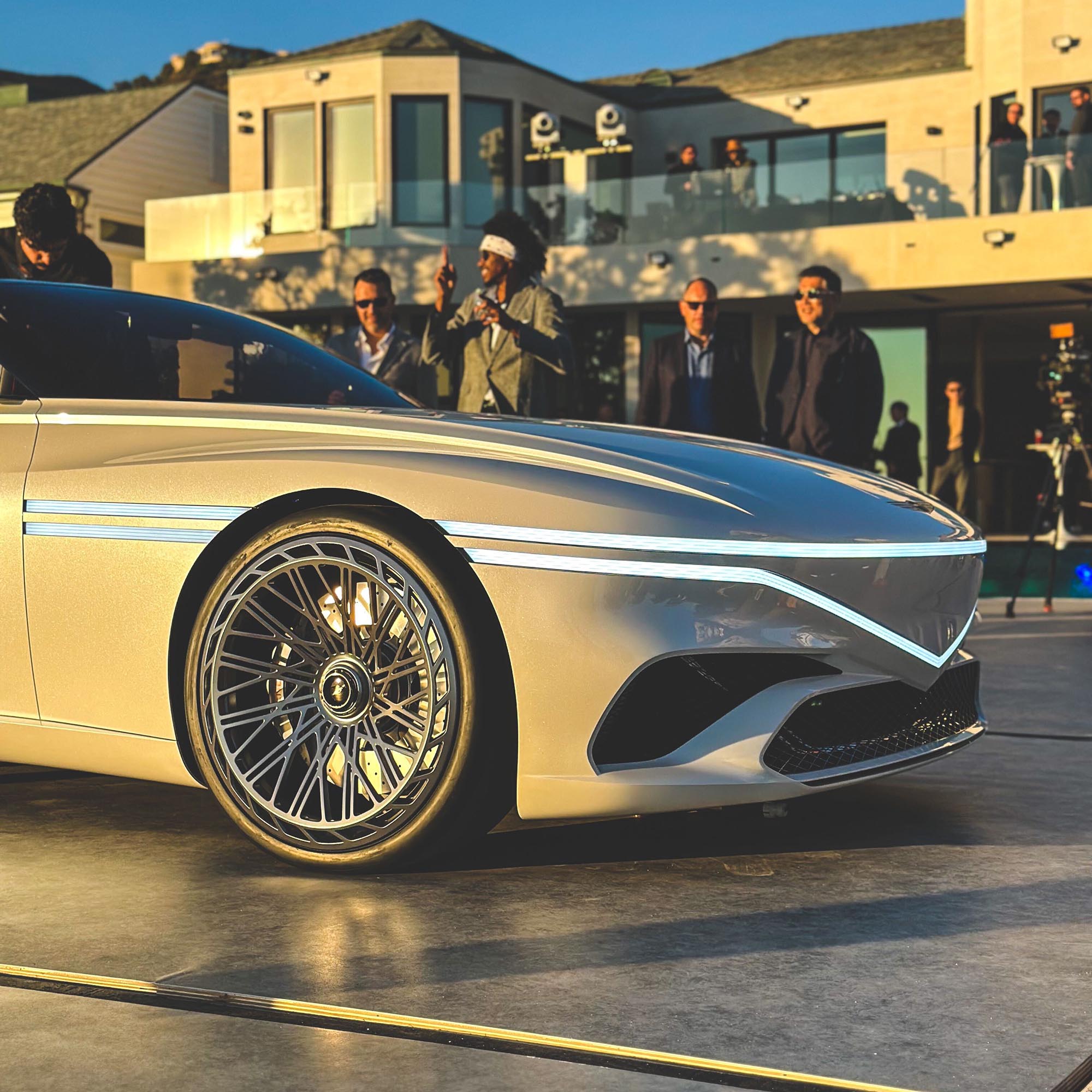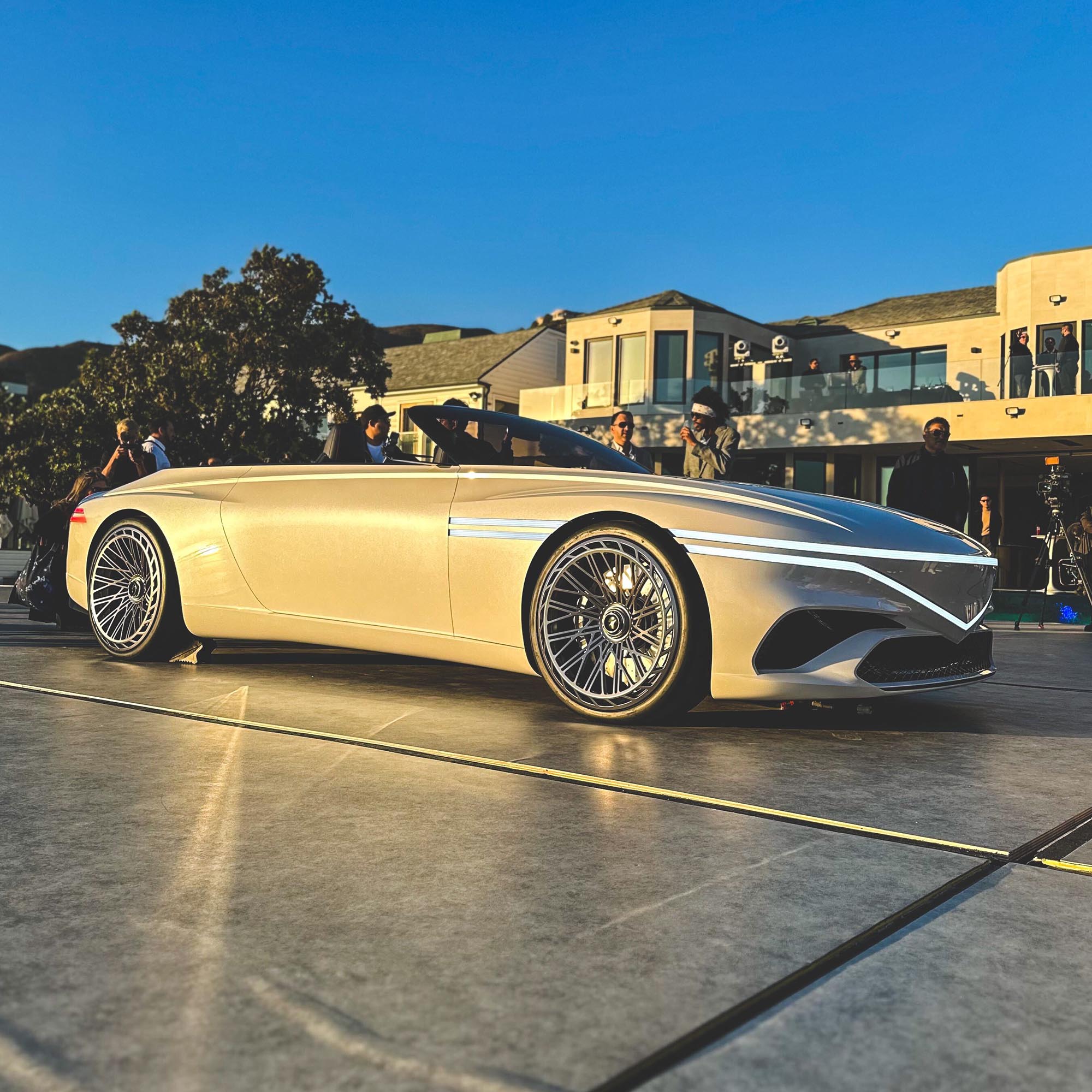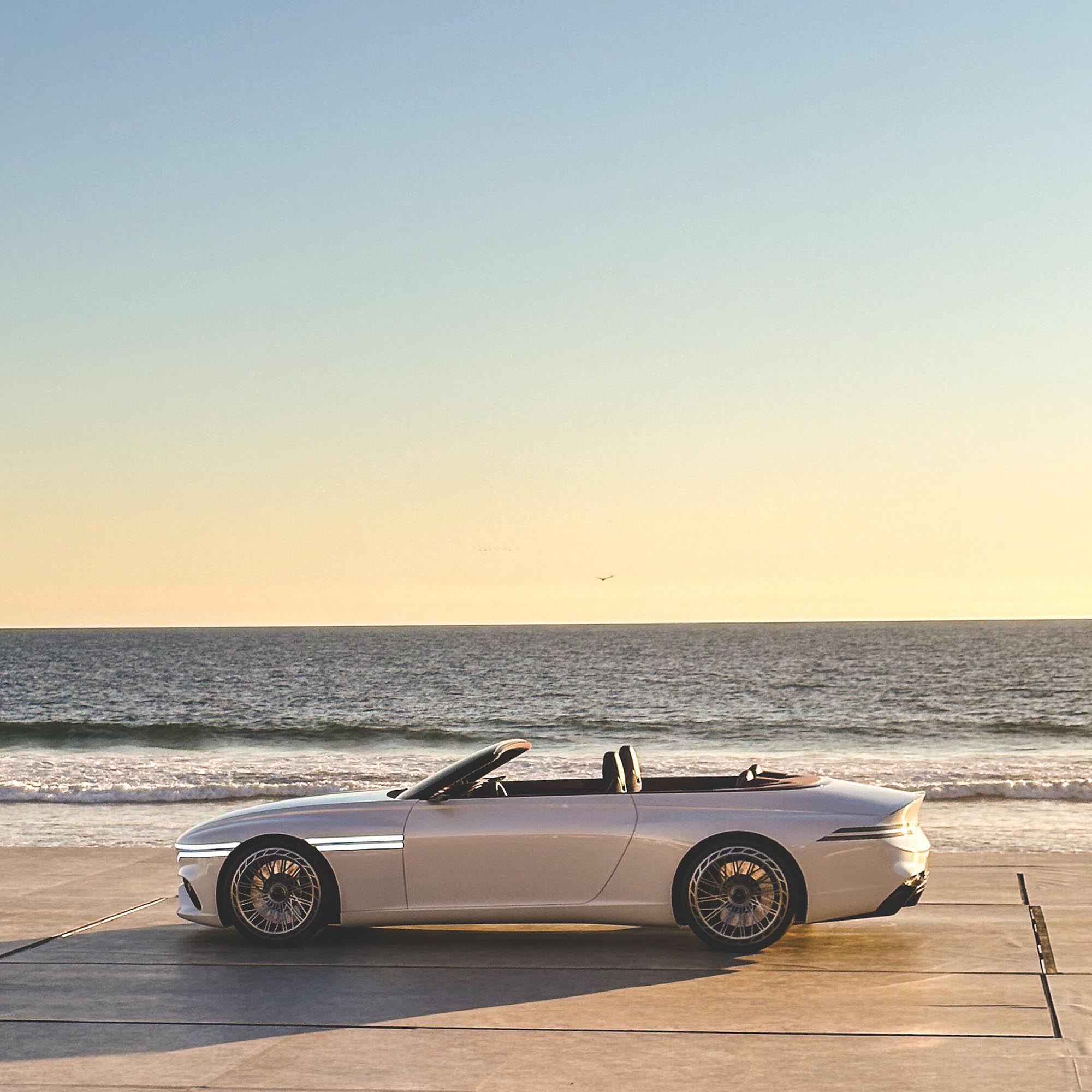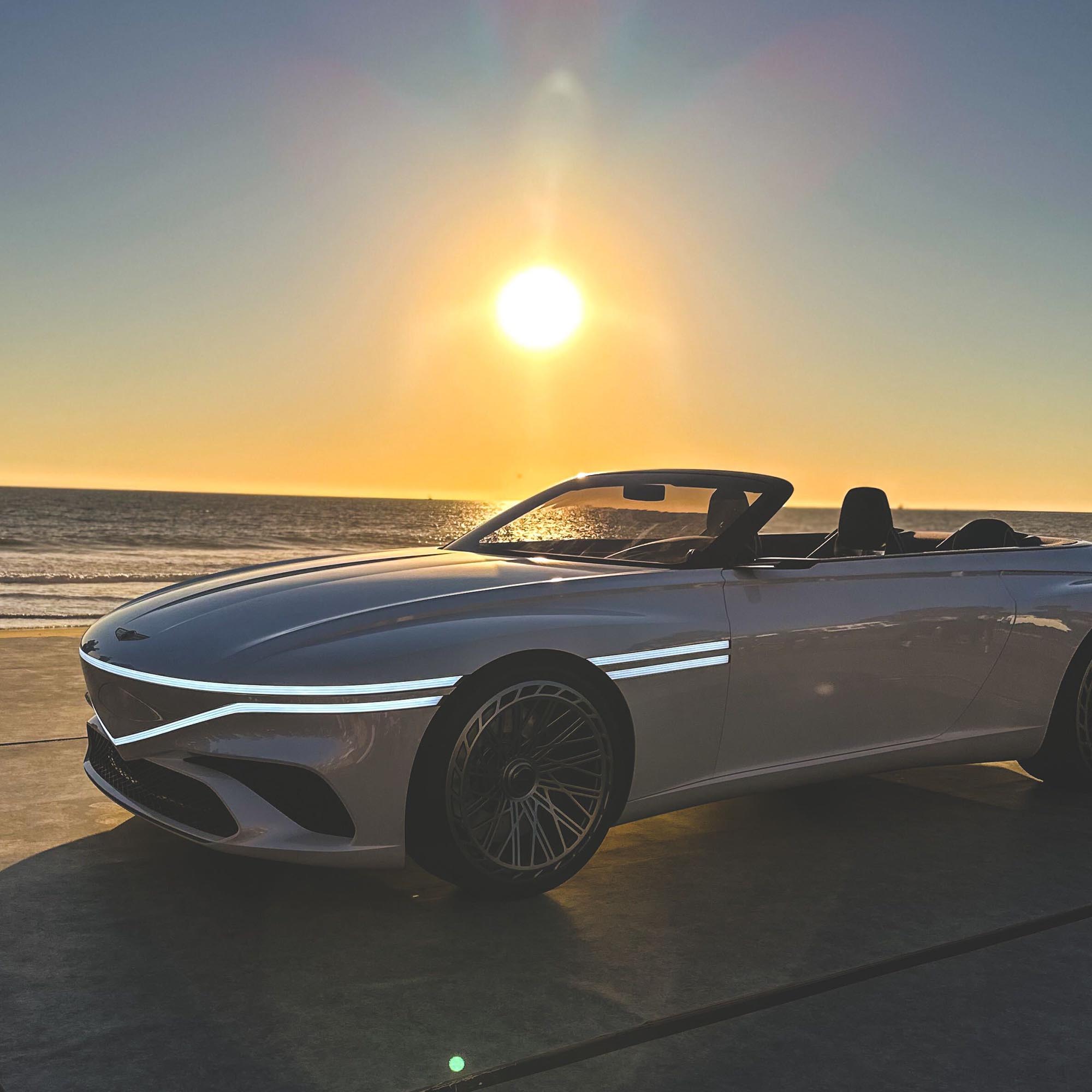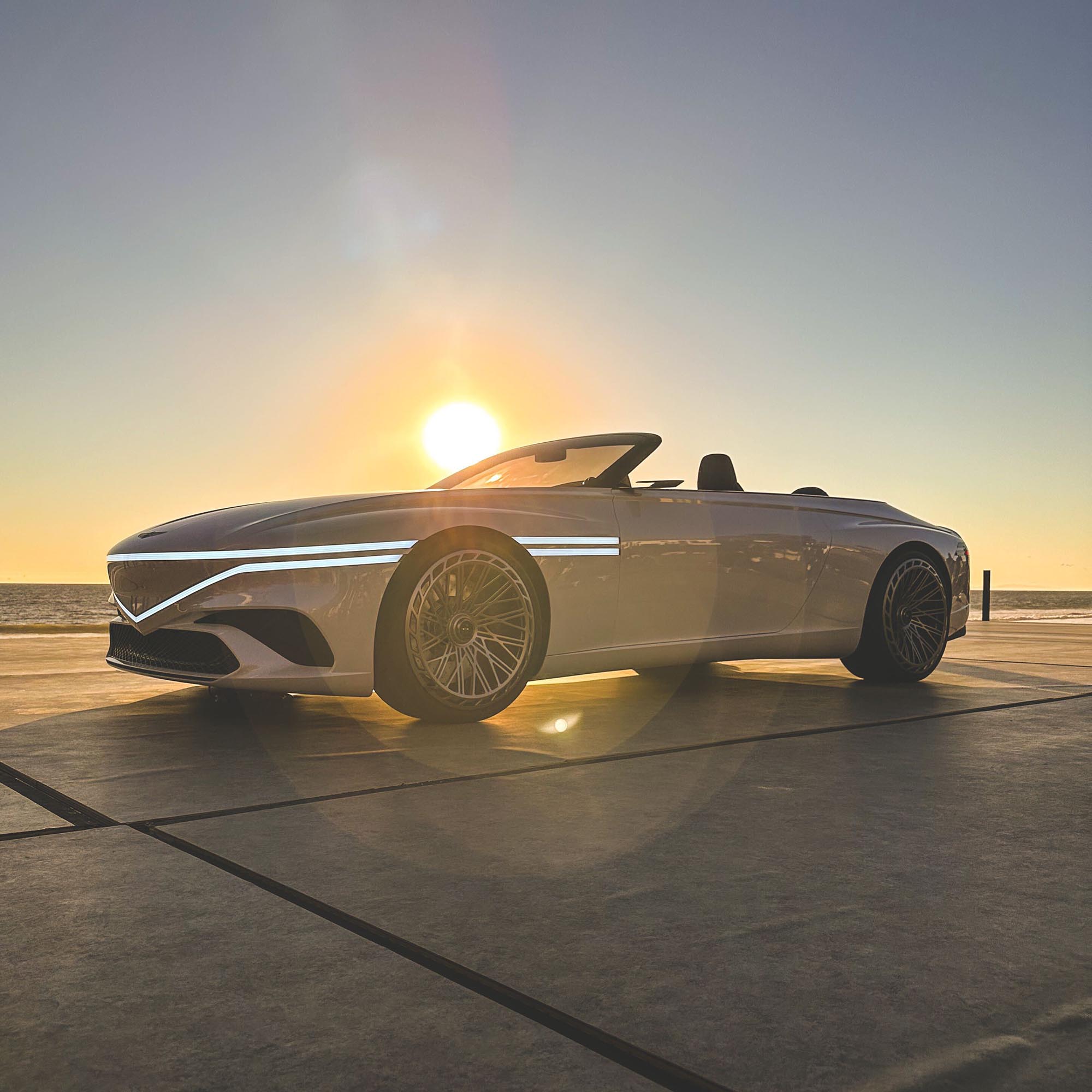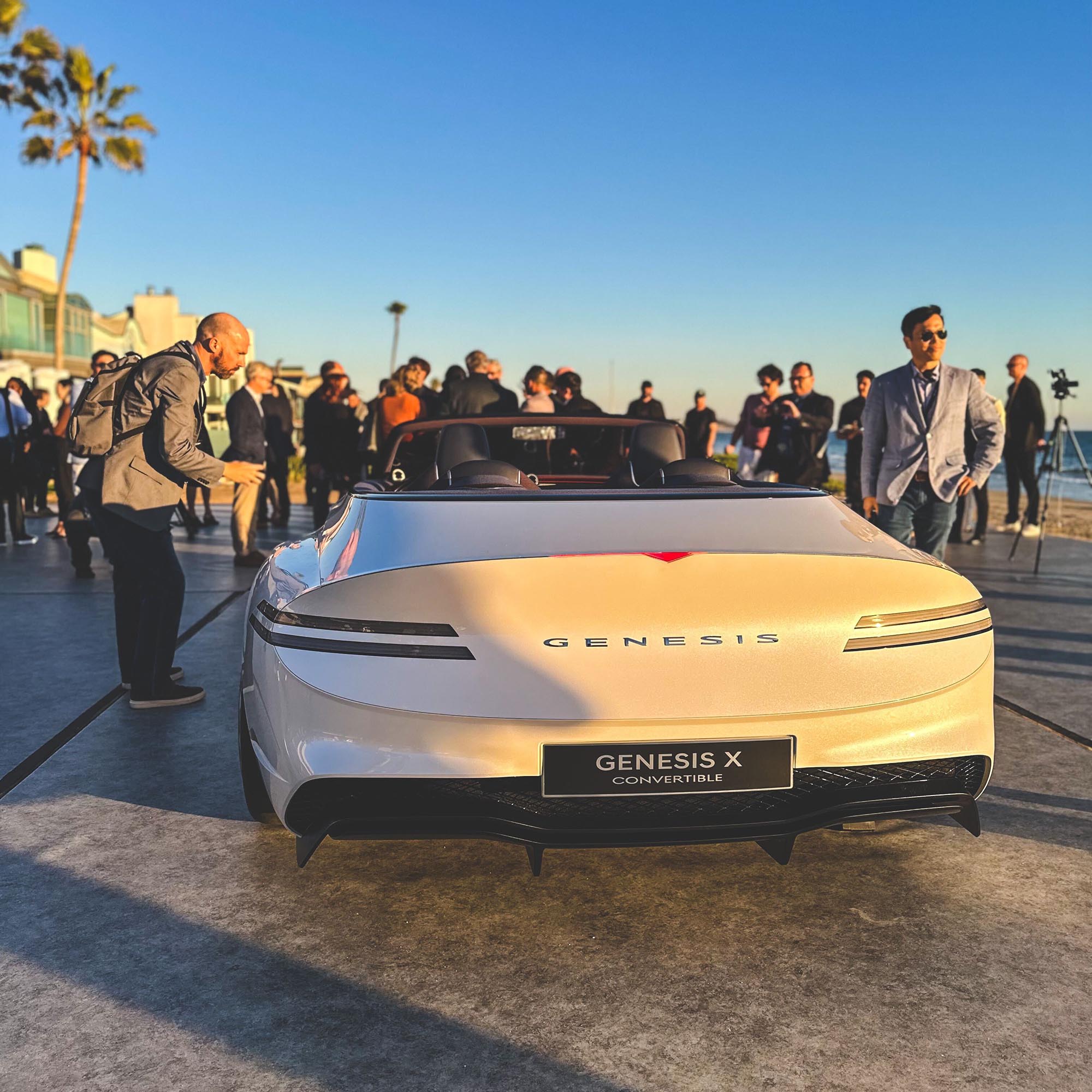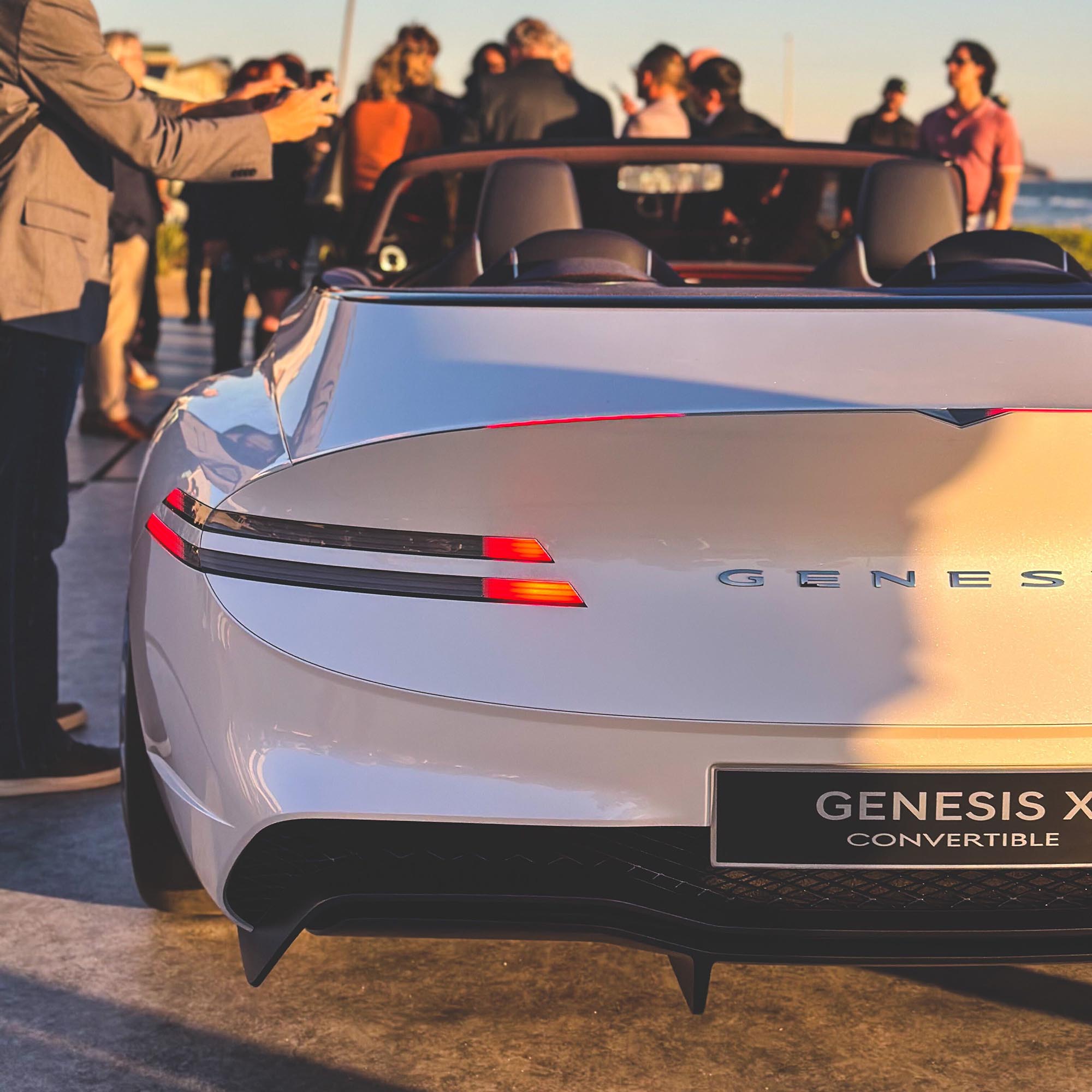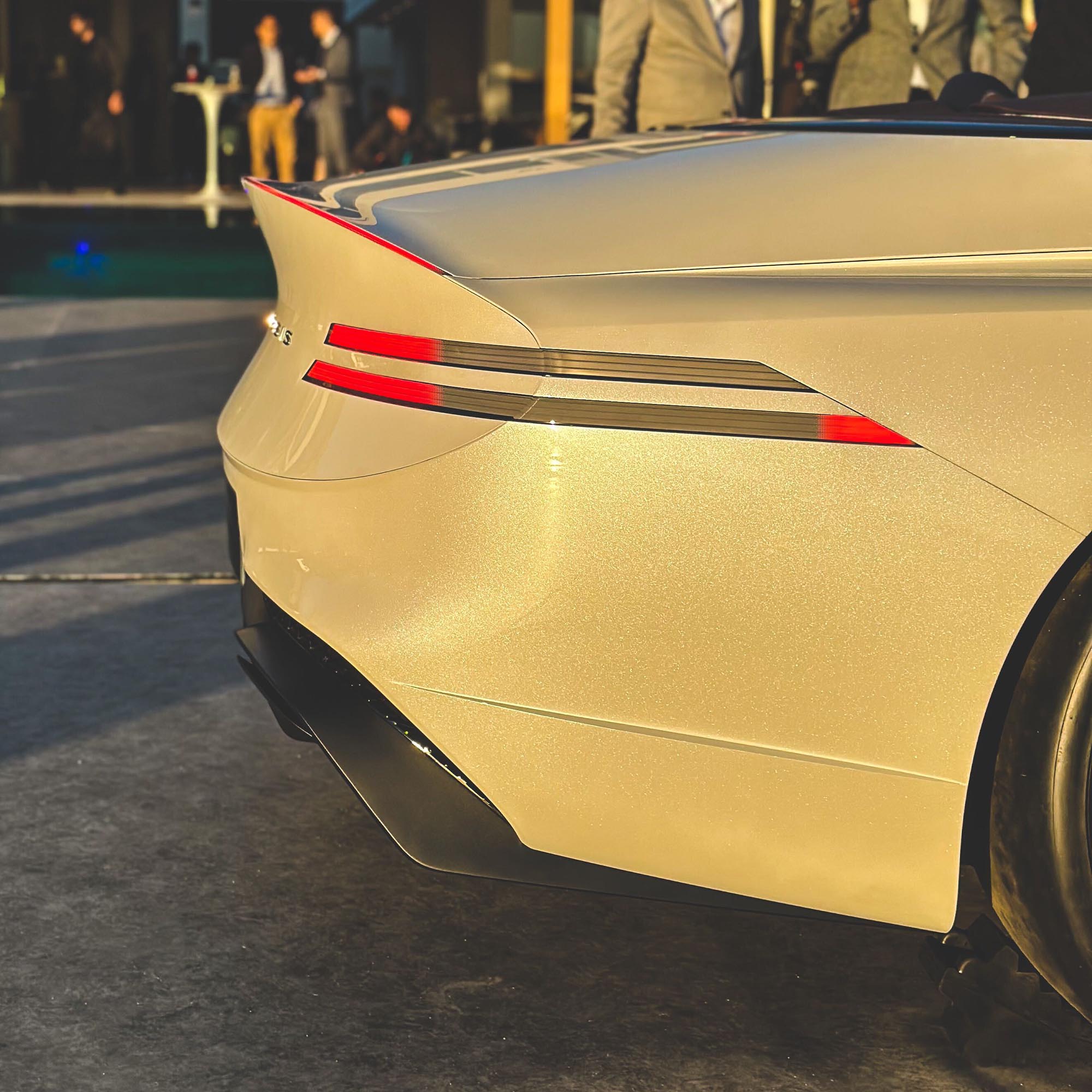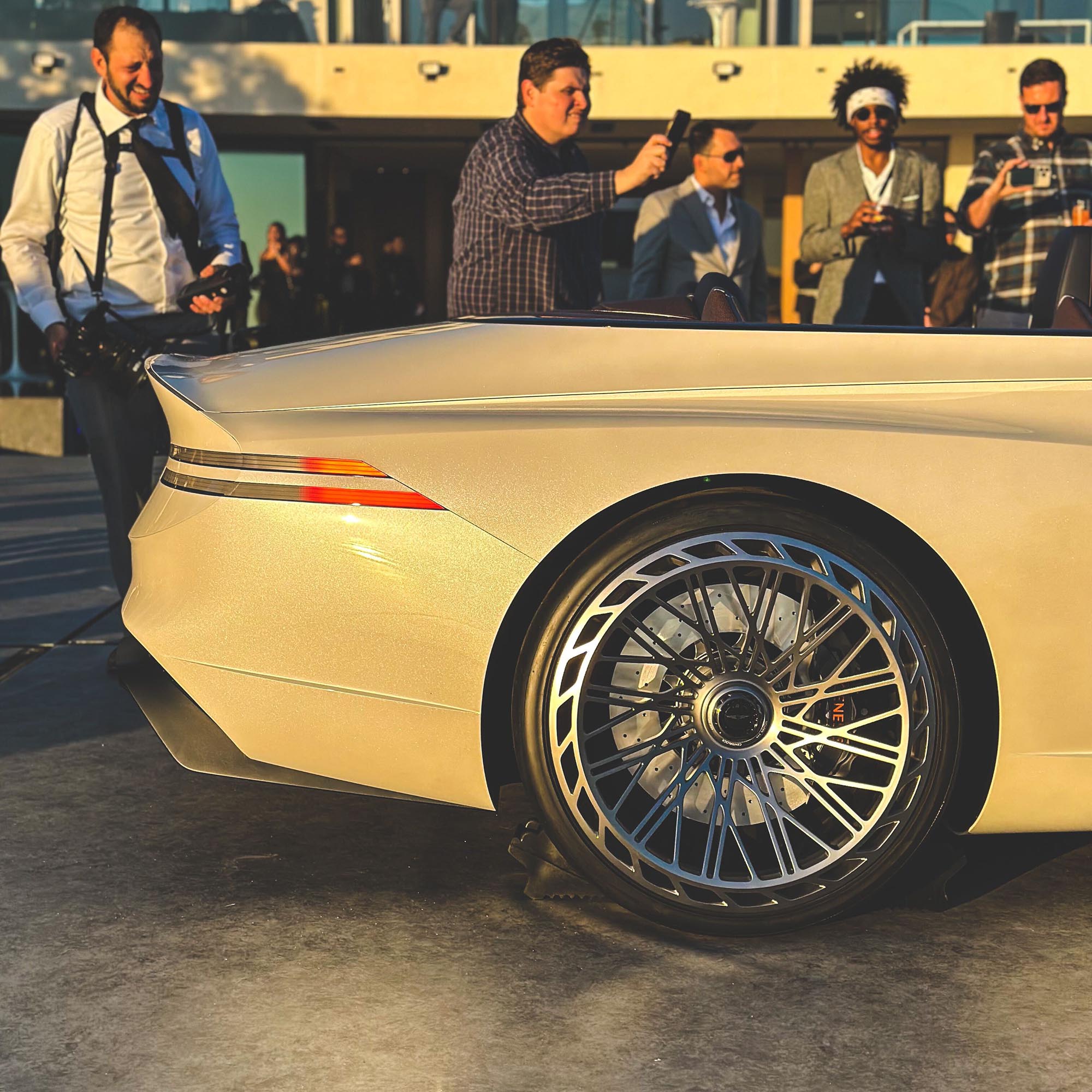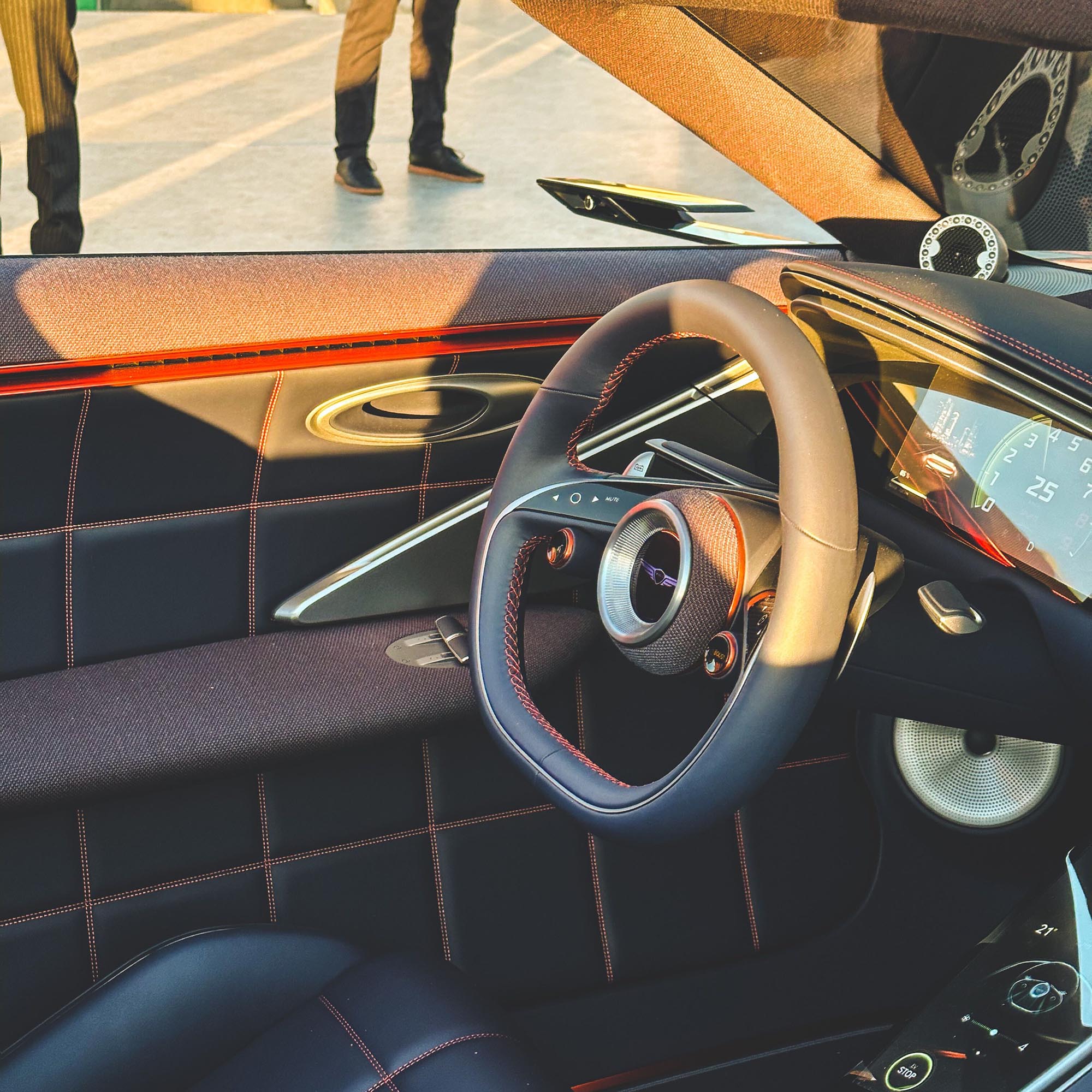 Photos and words by Atif Kazmi for Por Homme
Ahead of this week's Los Angeles Auto Show, Korean luxury car brand Genesis invited guests to a private home in Malibu, using a beautiful California sunset as the backdrop for unveiling their X Convertible Concept. The streamlined four-passenger open-roof electric vehicle, created by the design team led by chief creative officer Luc Donckerwolke, completes the X concept trilogy with the X Concept and X Speedium Coupe concept cars. All three share a similar architecture and electric powertrain and all three have been met with a tremendous amount of social commentary and fanfare. And rightfully so. Each has shown the young, nimble Genesis brand's ability to stretch its creative legs and paint the vision for what a limitless future could look like.
So what's there to love about the Genesis X Convertible? Everything. On the outside, we get a strong, confident stance. Much of the credit goes to its aerodynamically long lines that echo Korean aesthetic nuances. It features a long hood, short front overhang, a long wheelbase, trademark Genesis front quad lights, and double taillights reminiscent of the X Speedium. Drivers can also see a concave elliptical tailgate form with an integrated spoiler, G-Matrix pattern wheels, and a folding hardtop roof with an integrated moonroof. The exterior is finished in a Crane White coating with pearl particles. I saw the California sun beam off its pearlescent finish and it was truly a sight to behold.
Inside, customers are welcomed by a driver-centric four-seat asymmetric layout with the wraparound instrument panel blending with the center console paired with an immersive high-performance sound system developed by Guk-il Yu. The interior is given a Giwa Navy and Dancheong Orange colorway. Giwa Navy, the predominant color, is used on the recyclable textured wool fabric trim around the cabin and leather seat surfaces, while Dancheong Orange serves as a highlight two-line motif on the seats and fabric stitching.
Swipe through the gallery to see the new Genesis X Convertible Concept and see it in person at the LA Auto Show, running now through November 27th.