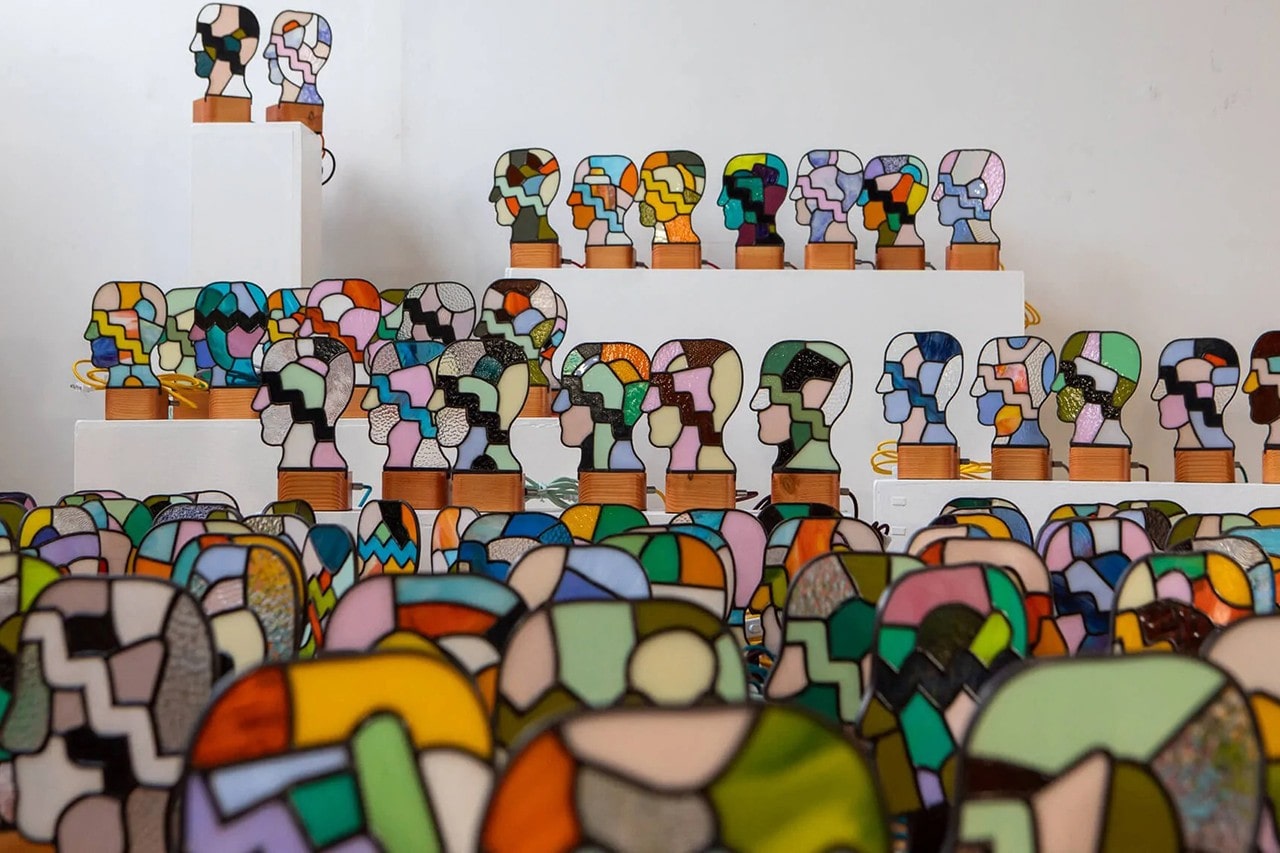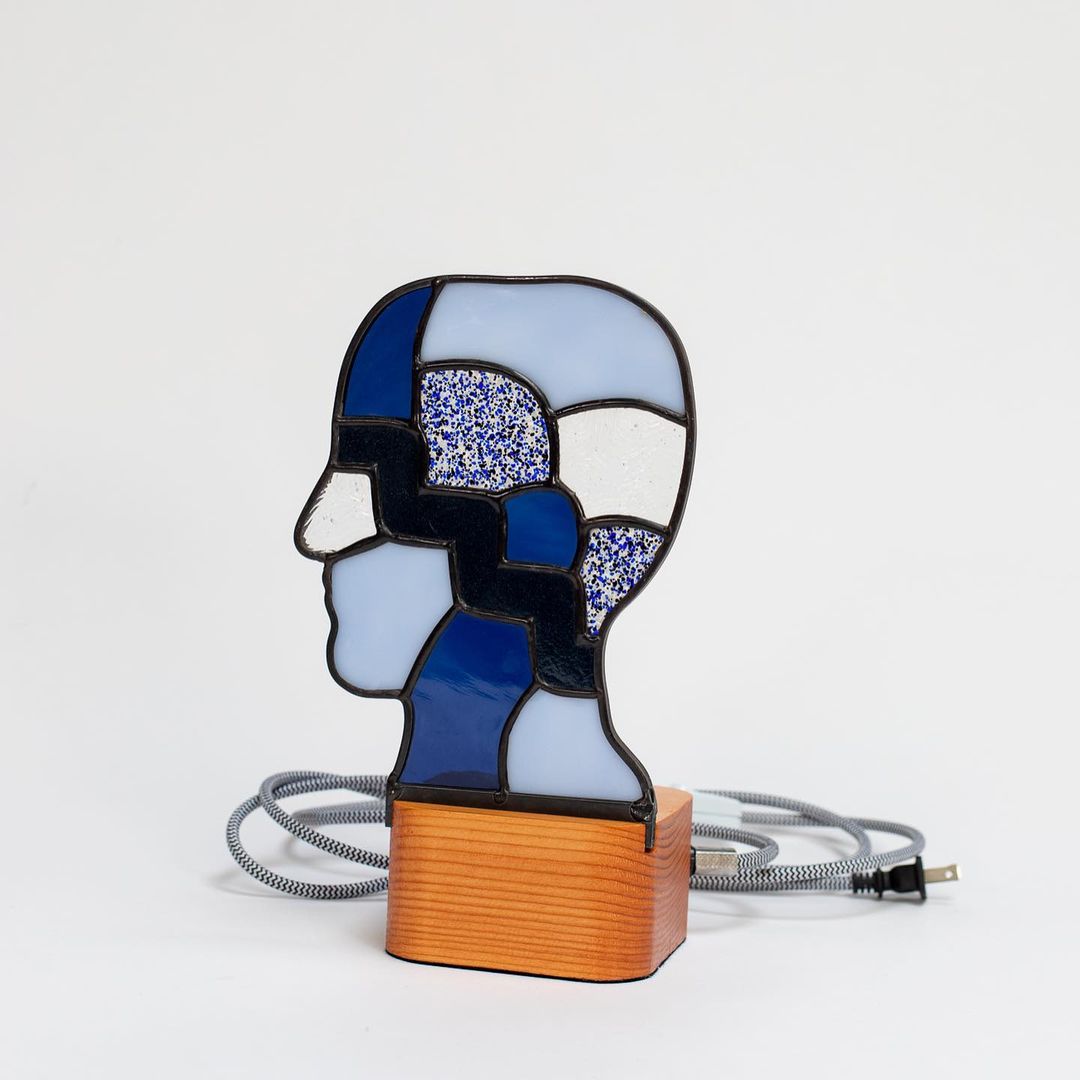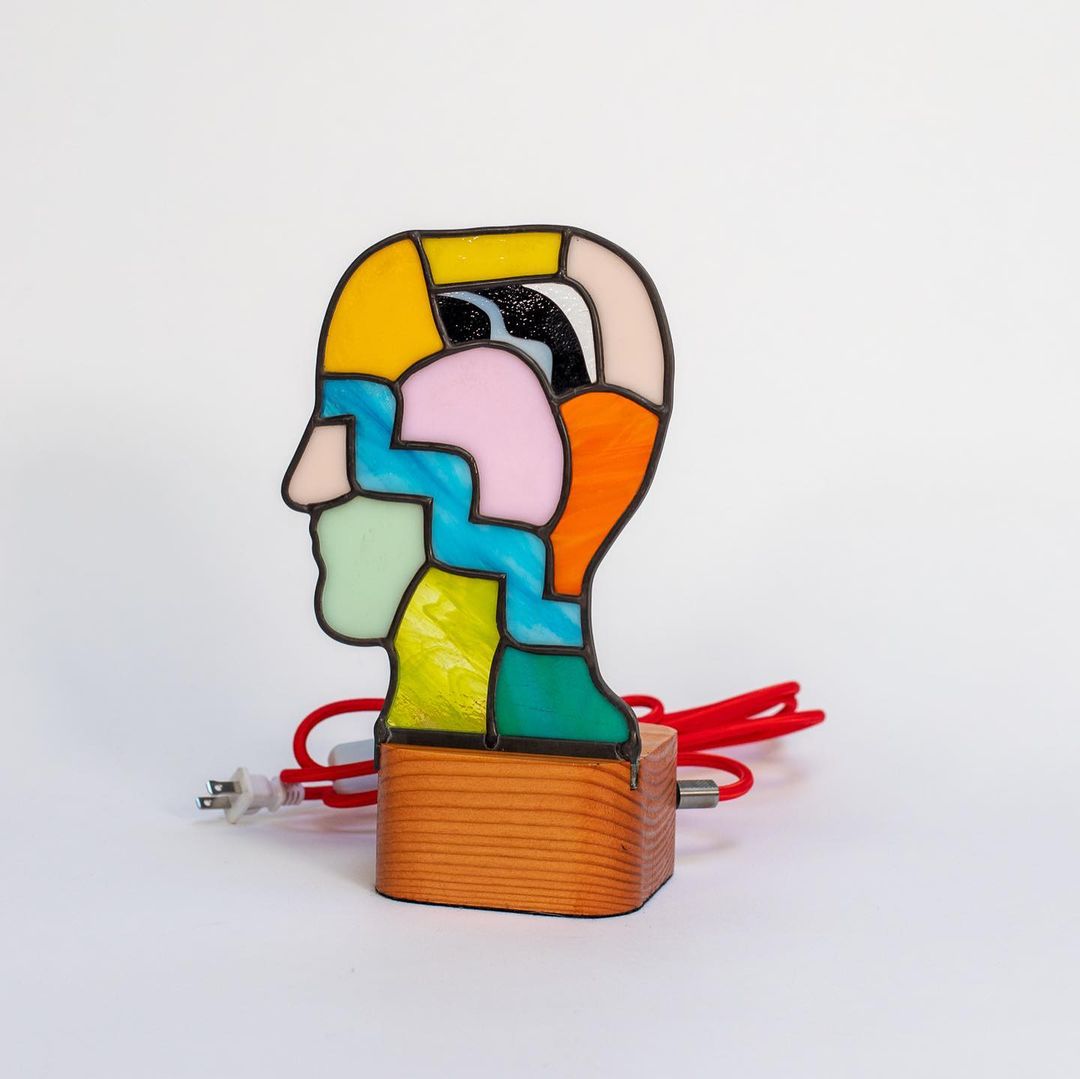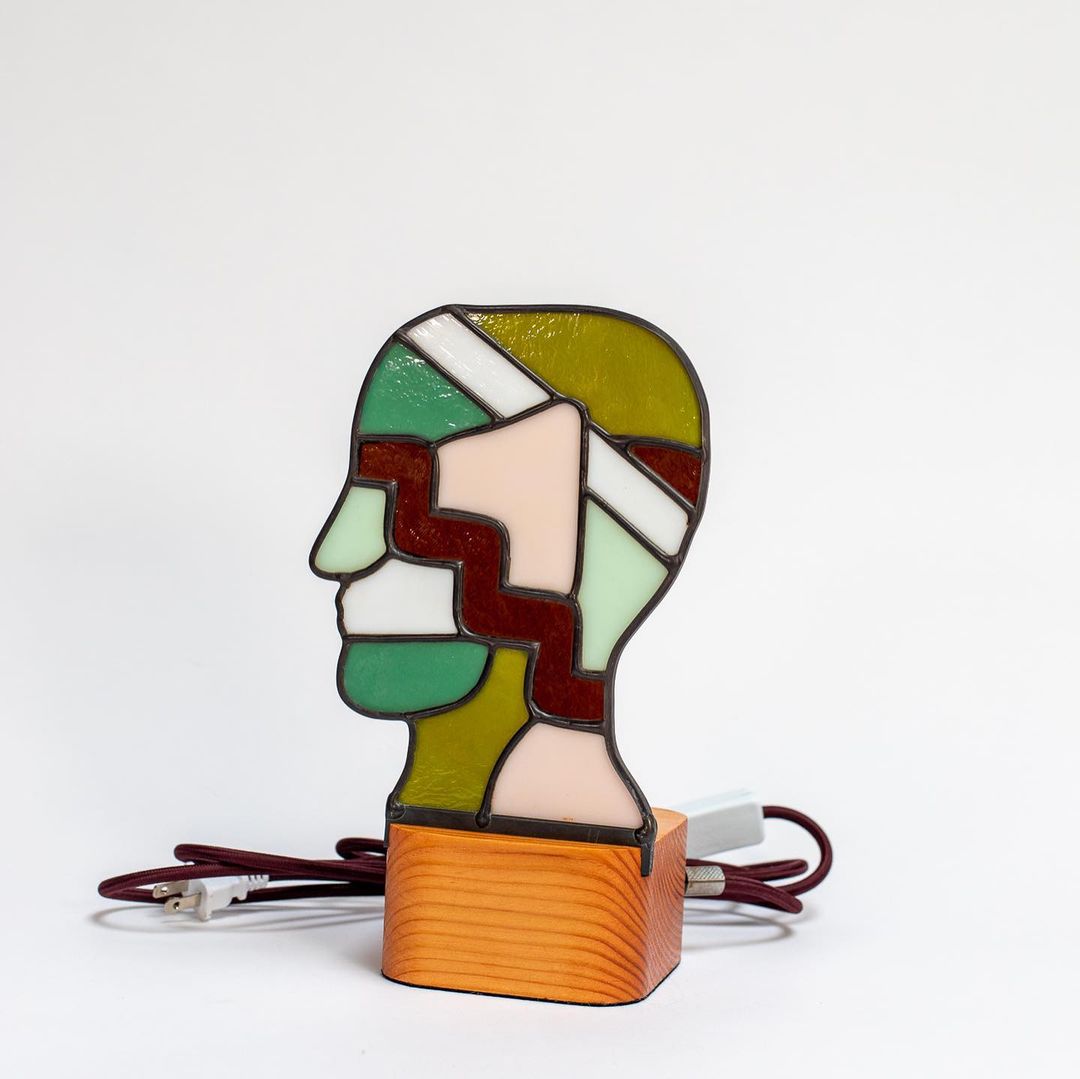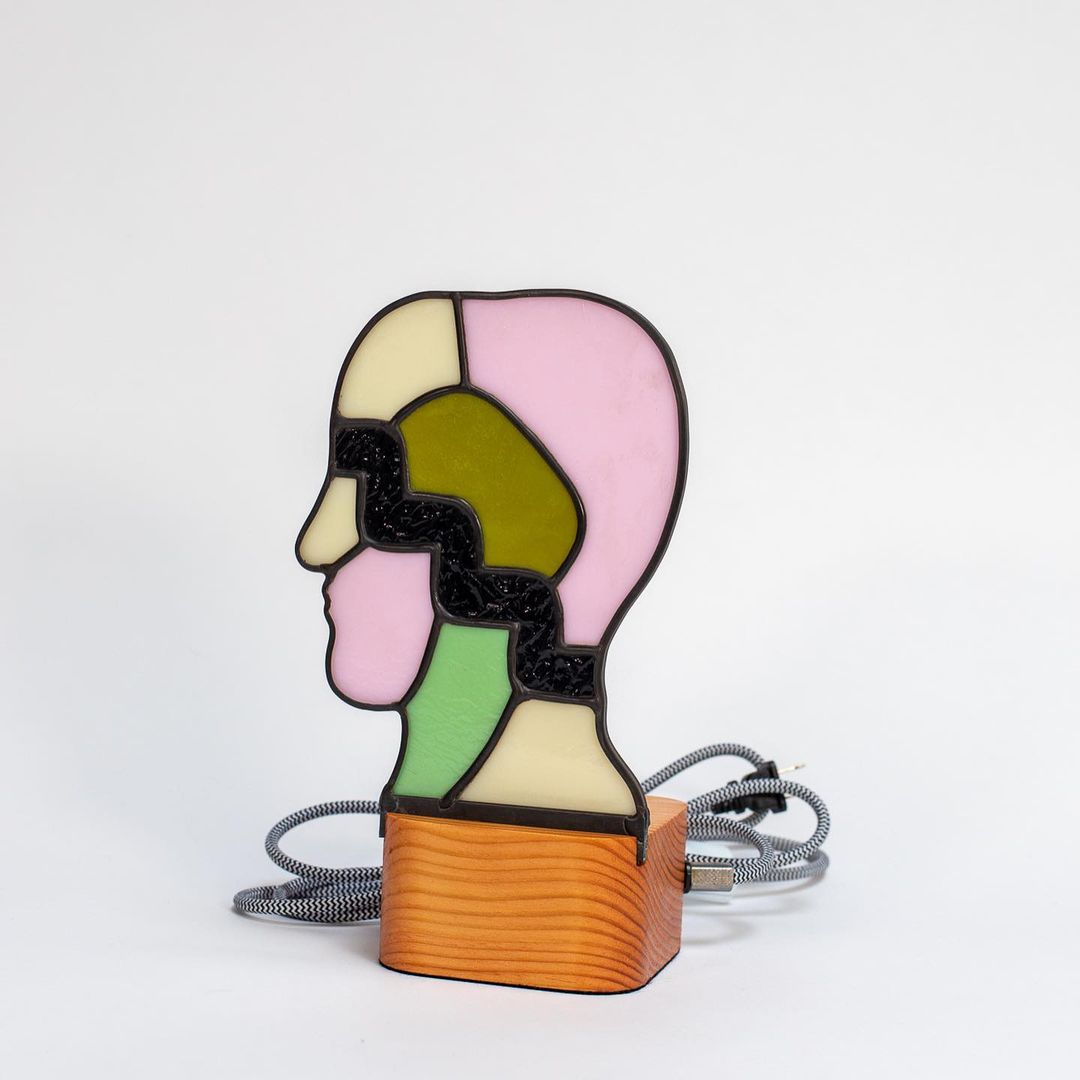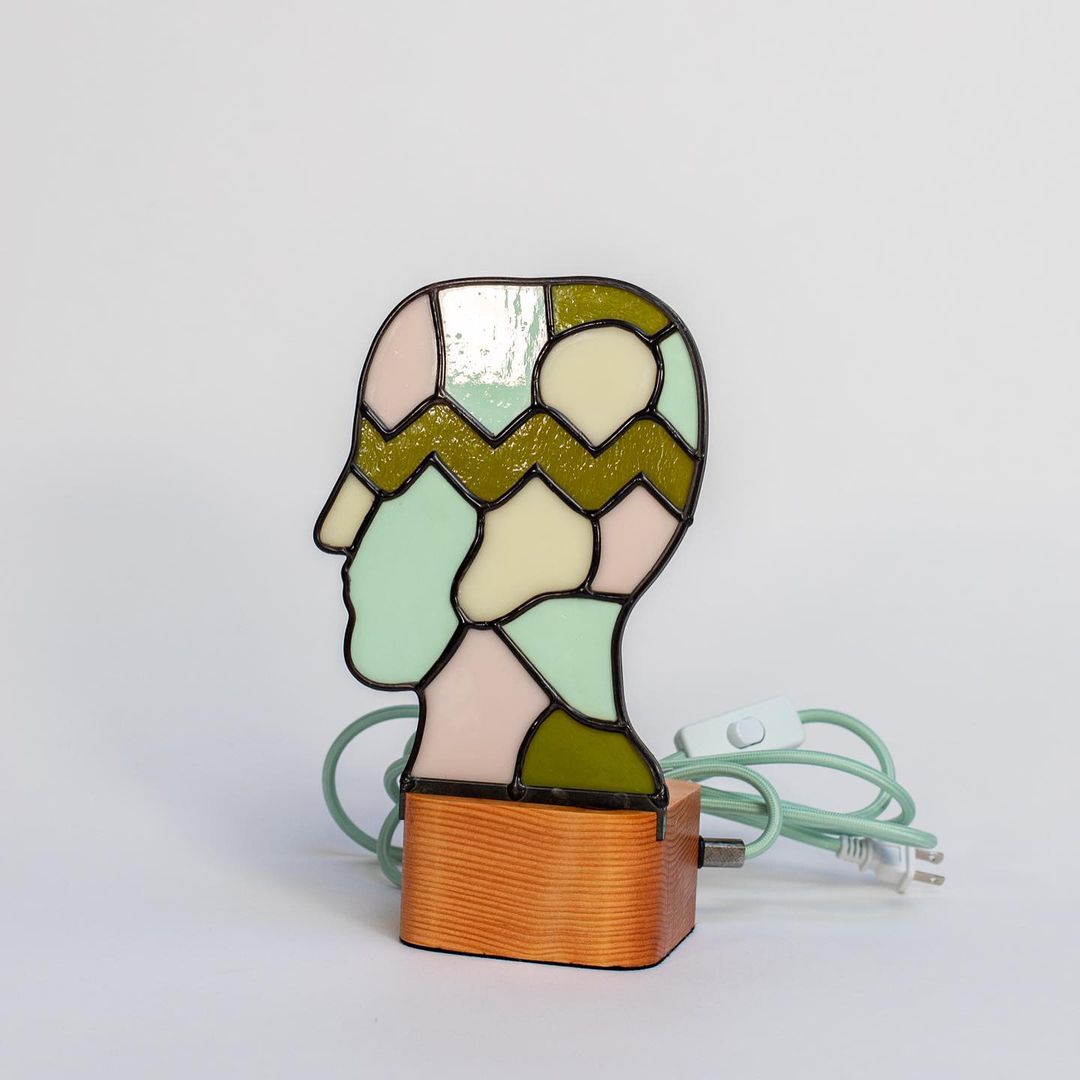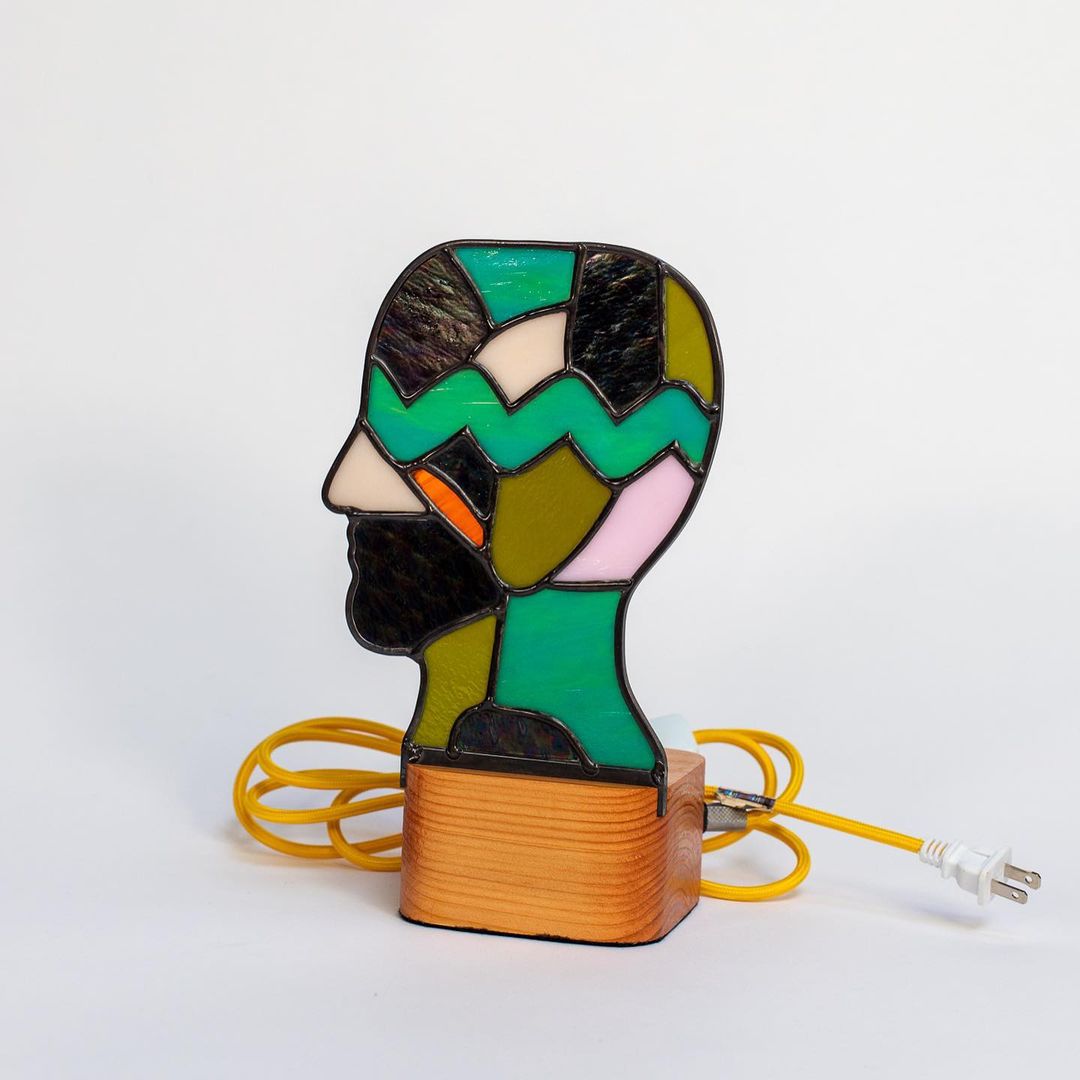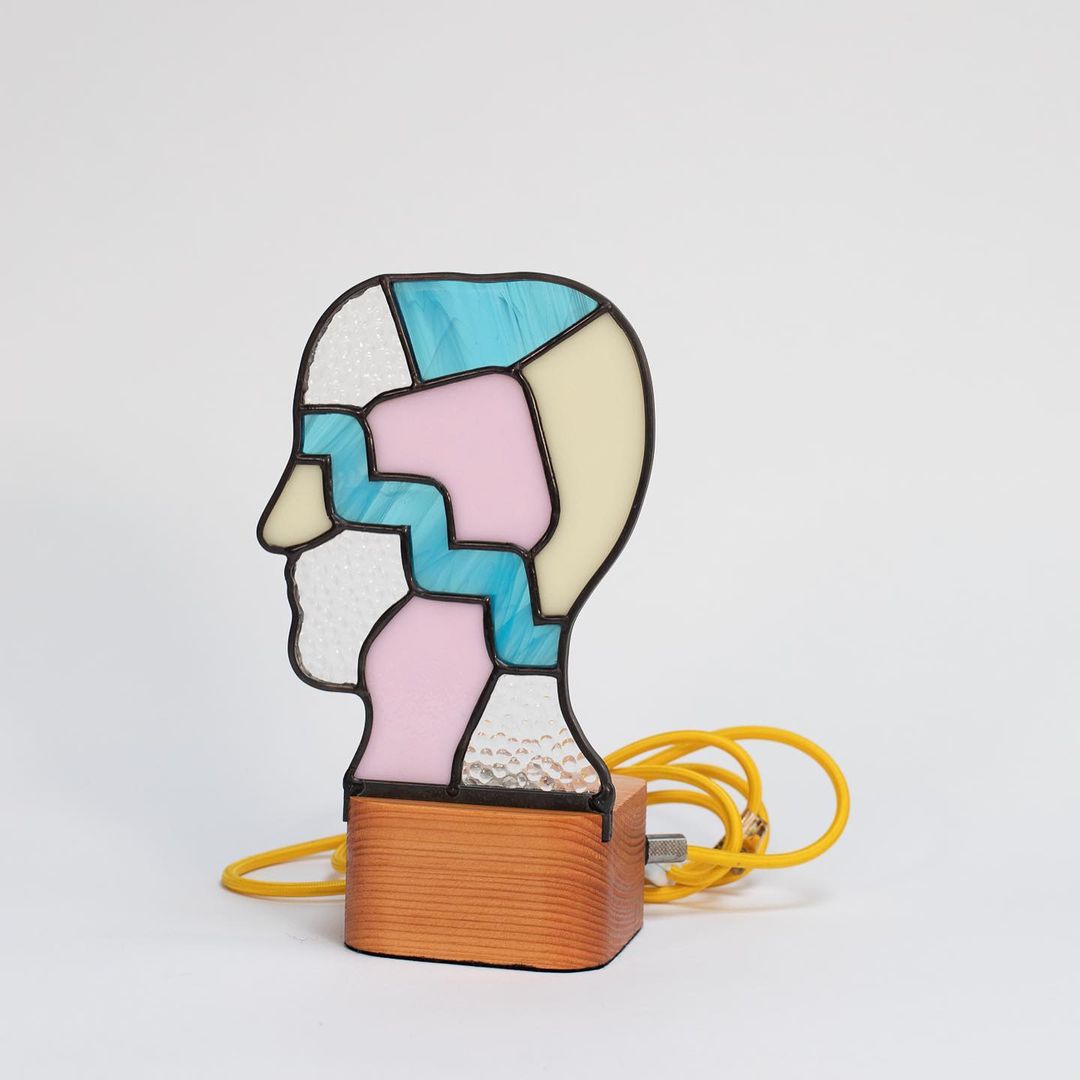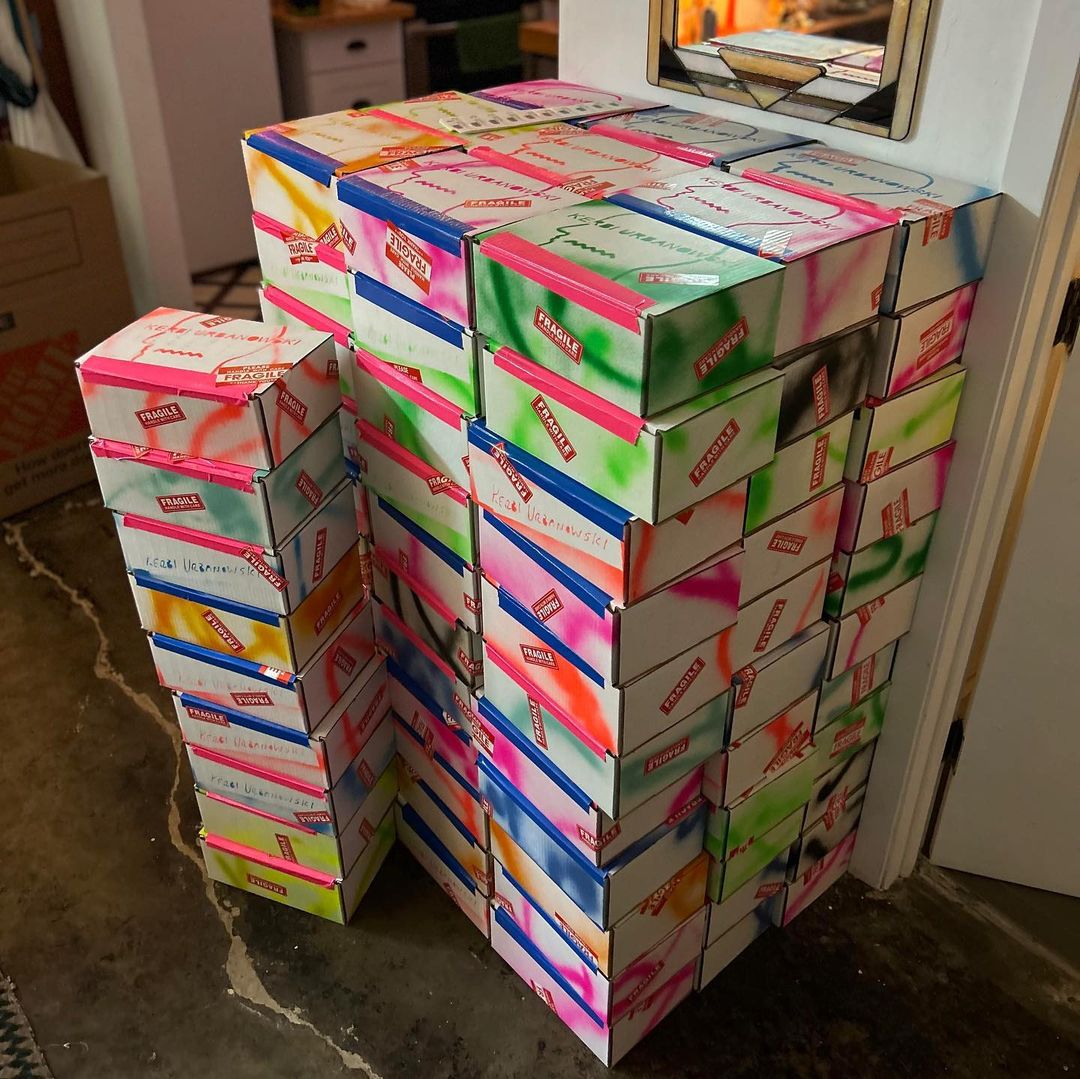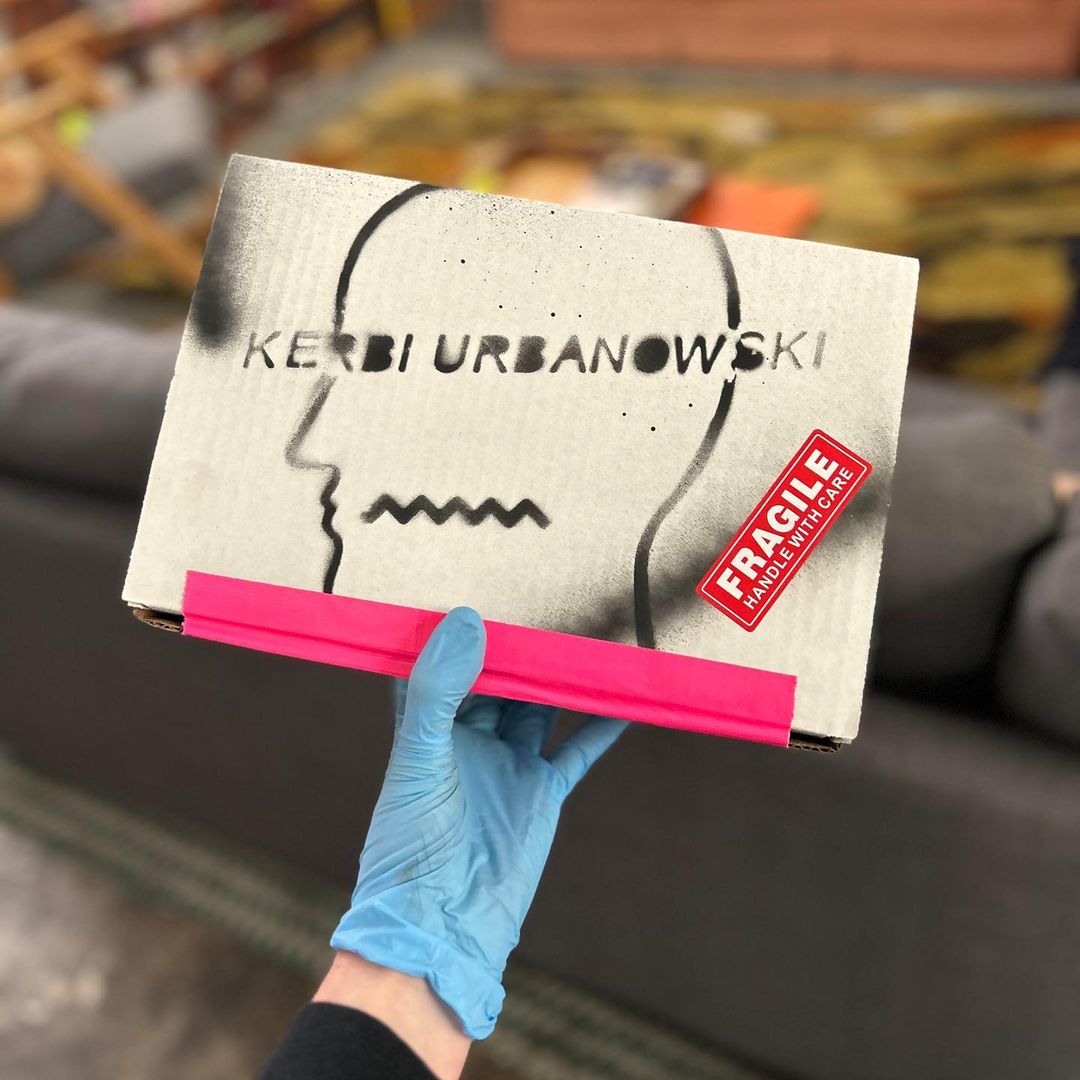 Brain Dead x Kerbi Urbanowski Releases Unique Stained Glass Table Lamp Collection for the Home
Stained glass artist Kerbi Urbanowski collaborates with Brain Dead for a line of one-of-a-kind stained glass desk lamps.
Every lamp's stained glass faceplate features a unique composition and color palette, no two lamps are the same. Each lamp is handmade in Kerbi's shop in San Francisco and features the familiar Brain Dead face logo with metal lines framing the glass screen, a mid-century-modern orange-hued varnished wooden base, varying power cord hues, a numbered tag, and a hand-burned signature from Kerbi Urbanowski herself.
The Brain Dead x Kerbi Urbanowski glass table lamps are available for $350 at Brain Dead Studios Fairfax and Sunset, as well as the wearebraindead.com website.