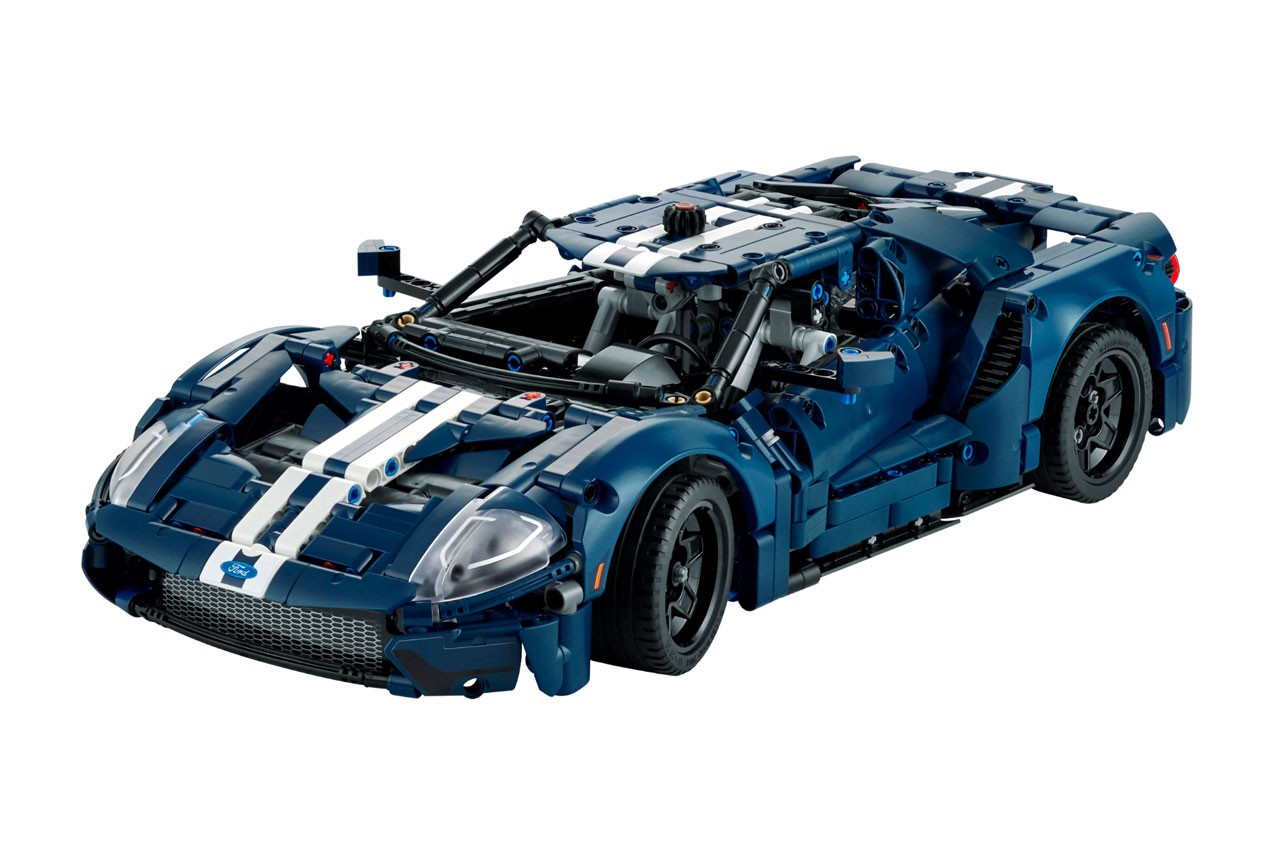 LEGO reveals the 2022 Ford GT model designed for adult LEGO builders and Ford fans. The 1:12-scale model is the brand's take on the iconic GT supercar and joins its 2023 collection of brick-based buildable automobiles that include a Bugatti Bolide and a NASCAR Next Gen Chevrolet Camaro Stock Car.
The LEGO Technic 2022 Ford GT measures 3.5 inches tall, 15.0 inches long, and 7.0 inches wide when completed with 1466 pieces. As part of the Technic series, the GT has advanced construction features like a rear-wheel drive with differential, a working V-6 engine, four-wheel independent suspensions, front-axle steering, an articulated spoiler wing, and opening hood and doors.
For assistance, build enthusiasts can download the LEGO Builder app to track their build progress, as well as rotate, zoom in, and view a 3D model of the GT.
LEGO's 2022 Ford GT collectible display piece goes on sale on March 1st with a $119.99 price tag.