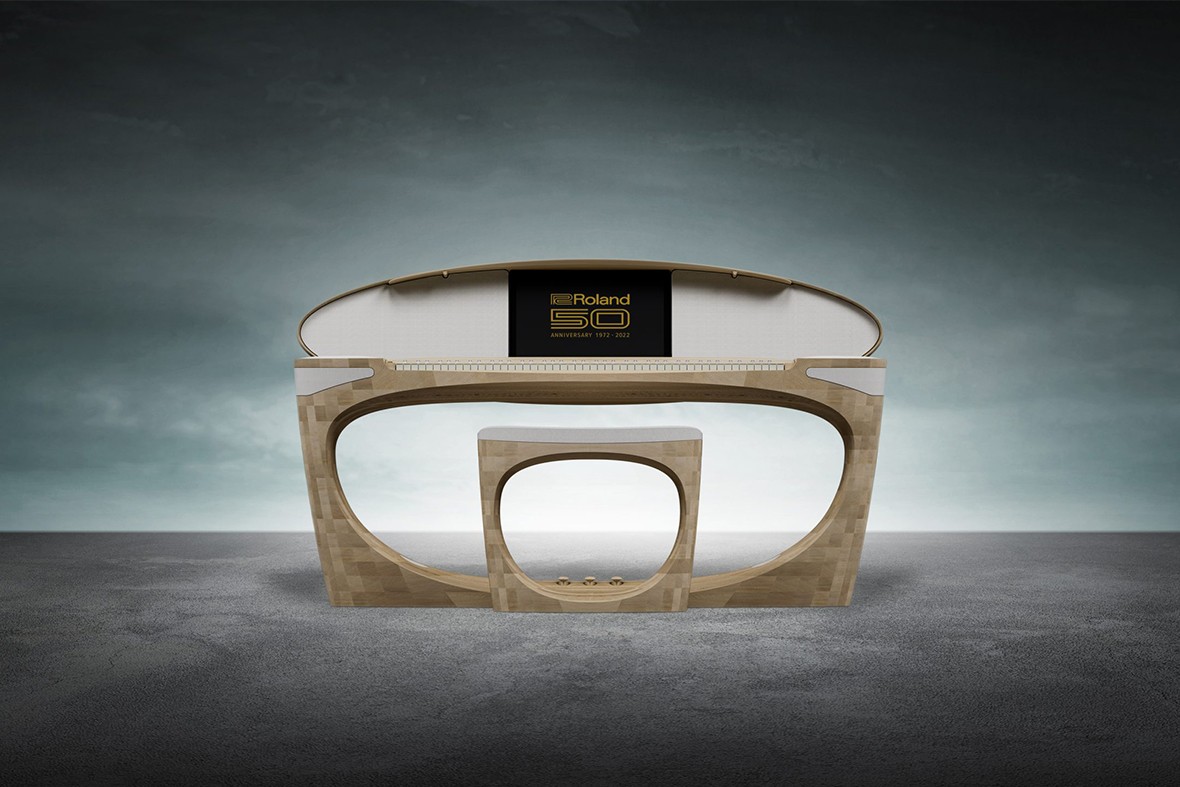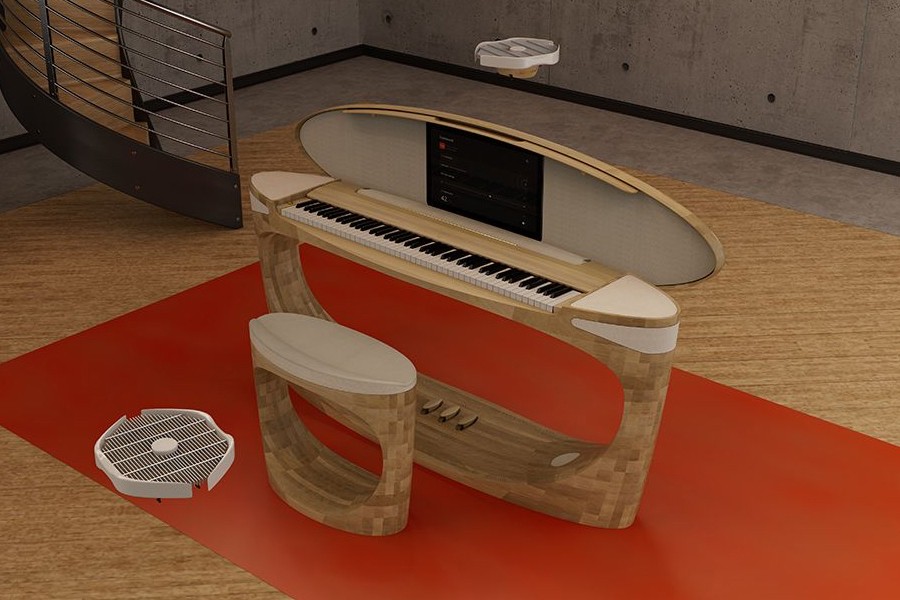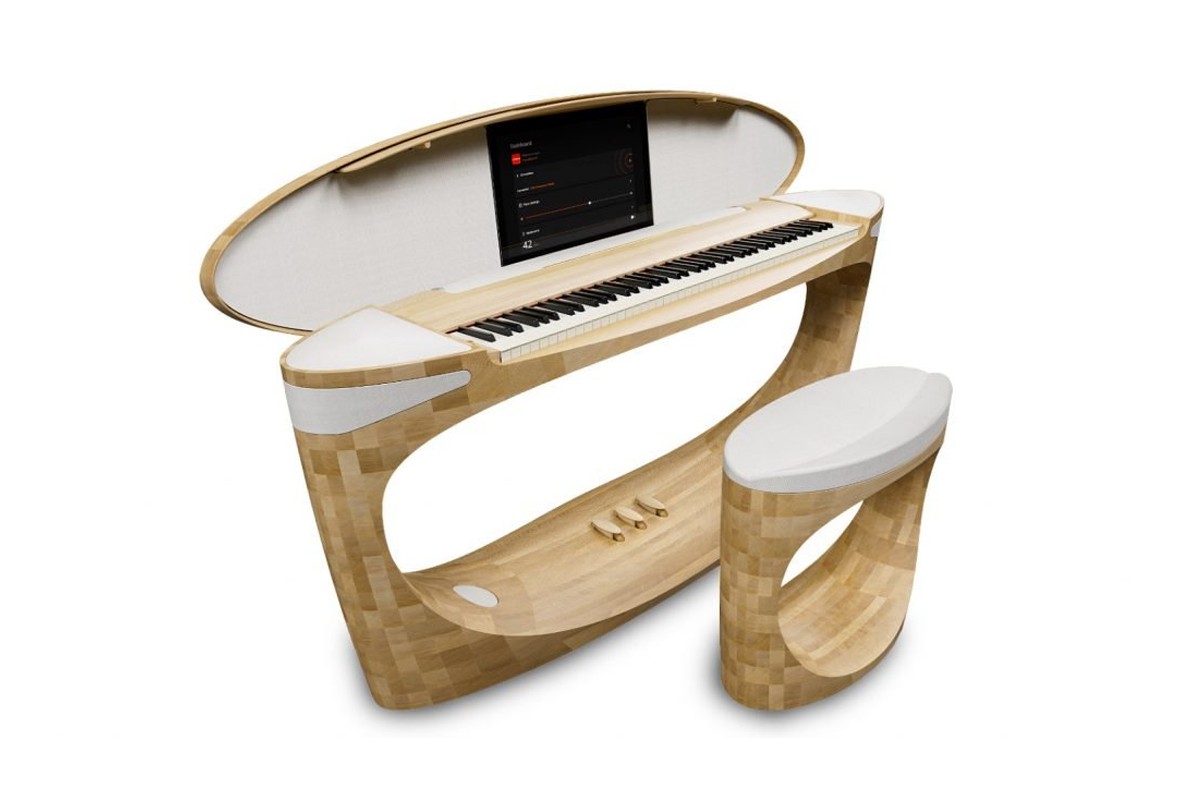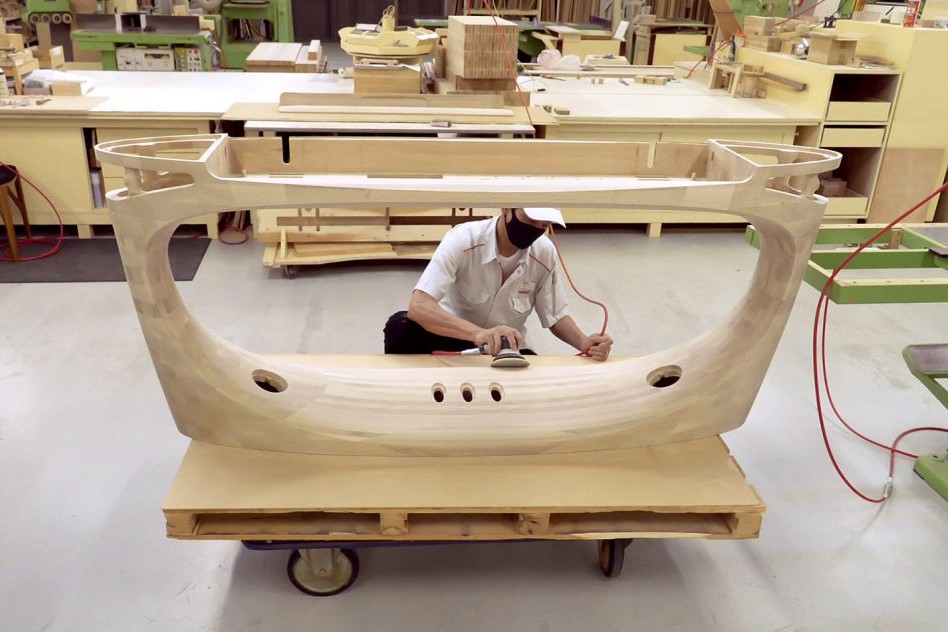 Roland marks its 50th anniversary of musical instrument making in 2022. But it still has one salvo that fits the celebration with its 50th Anniversary Concept Piano. This electronic piano built in collaboration with Japanese furniture maker Karimoku that was on display at CES 2023.
The inspiration for the concept piano's design philosophy comes from an idea Erik Satie coined in 1917 called 'Furniture Music.' The rounded design is the company's vision for an upright grand of the future. This will be the centerpiece of a room rather than relegated to the sidelines.
The cabinet is molded from machine-cut layers of small Japanese Nara oak pieces stacked to shape a single body. Inside, it houses a 360-degree, 14-speaker system that reproduces the enveloping sound fields of acoustic vertical or grand pianos and give the sound an astonishing level of realism.
The concept piano also has a large color display panel that allows users access to pre-loaded instruments, view sheet music, toggle the adjustable metronome, access the sound settings, and access the drone speaker control.
The drone speakers, created in collaboration with developer Masaaki Matsuba, are controlled by the player and are designed to hover above the piano, float around, and change positions as needed. The drones operate using a dedicated low-latency communication channel and replicate the sound of an acoustic piano.
The Roland 50th Anniversary Concept Piano, like some fantastic concept cars, is not for sale. Some of its features may find their way into future Roland instruments, but for now, it's a sounding innovation to the brand's future.