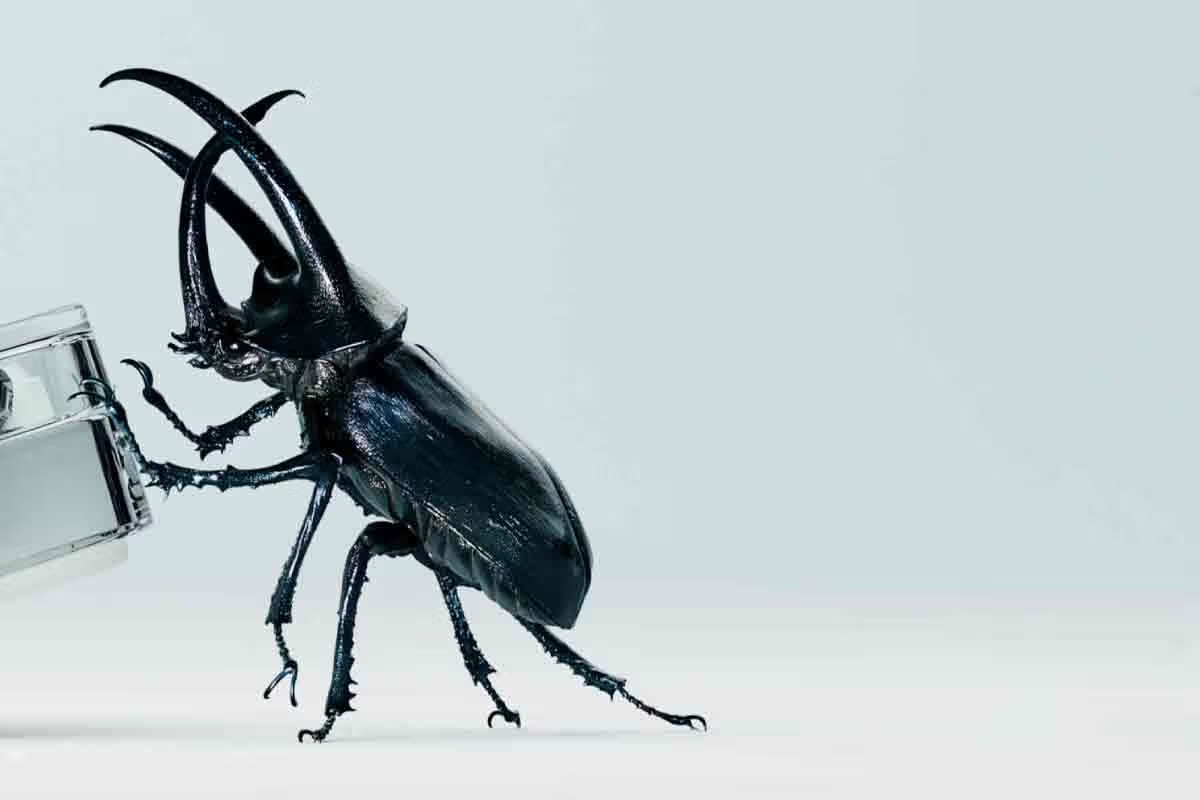 London-based tech company Nothing recently teased the next generation of earbuds via the company's Twitter page. The Nothing Ear (2), touted as the next step after the widely popular Nothing Ear (1), is set to be revealed this March.
The evolutionary next step to the Nothing Ear (1) wireless earbuds was teased through several Twitter posts that included a clip showing the text, "Something mighty is on the horizon." followed by a panning shot of an engineer working on a project hidden from view, a zoomed-in pic of a three-horned rhino beetle, and a minimalist short film showing a three-horned rhino beetle pushing the Ear (1) off-screen. Accompanying the clip is the blurb, "Move over. Ear (2) is coming."
More information on the Nothing Ear (2) is expected to be revealed on March 22nd at 10 AM EST via live stream on the Nothing website.